*I work with Summer Infant on promotions. All my opinions are my own and not swayed by outside sources.*
Baby Girl is coming in 11 days! Wahoo! I am so excited. Over the last few weeks, I have been sharing some of my favorite must have items for a baby. One that I could not live without with my other two children was a great swaddling product. Both Hayley and Zane loved to be swaddled when they were infants, and I am sure their baby sister is going to be the same exact way. For this reason, we turn to one of my favorite swaddling brands-Summer Infant! Summer Infant was my go to with adjustable infant wraps, with the other 2 kids, and now their line has been expanded even more!
Summer Infant, the maker of the #1 swaddle wrap, the SwaddleMe, is expanding its swaddle collection to help soothe babies as they transition out of swaddles. This in turn, puts parents' minds at ease and helps mom get some well-deserved ZZZs. We all would love some extra sleep, right?!
Here are the 4 main products on the market now:
1. Summer Infant: The Original SwaddleMe Adjustable Infant Wrap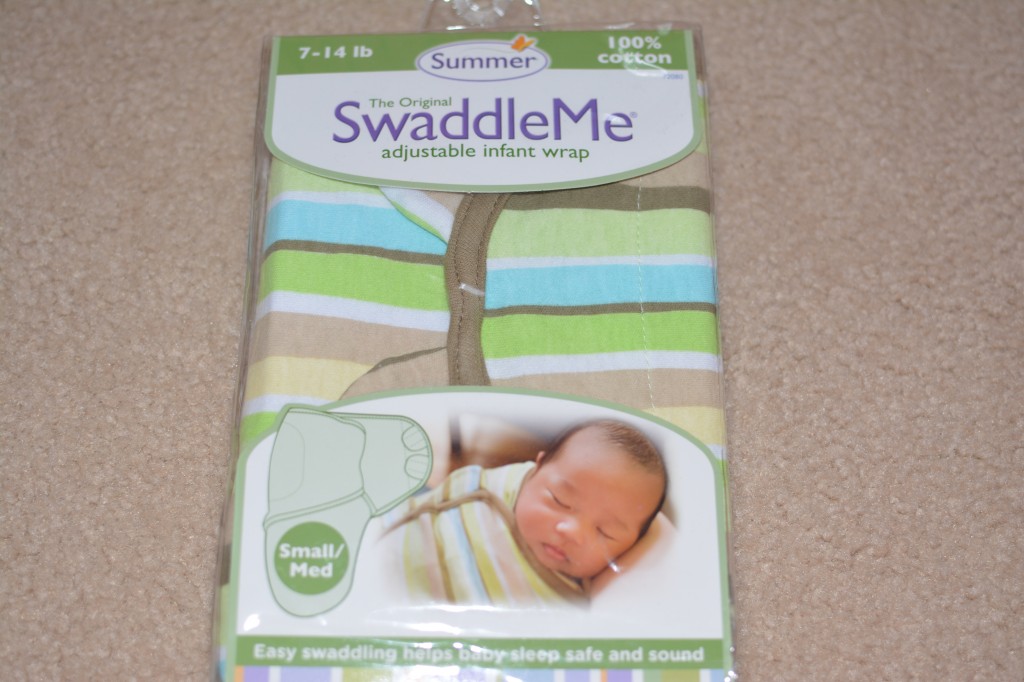 This easy swaddling system helps baby sleep safe and sound. They feature "wings" that go around the baby that are adjustable, to allow a perfect fit for the baby and keeps even the most wiggly babies swaddled at night. The original SwaddleMe has babies covered from birth to 12 months of age. It helps to soothe crying babies, while also keeping babies on their backs (and hence helping to reduce the risk of SIDS) – all while ensuring they're warm and comfy.
2. Summer Infant: SwaddlePod Simple Swaddle Solution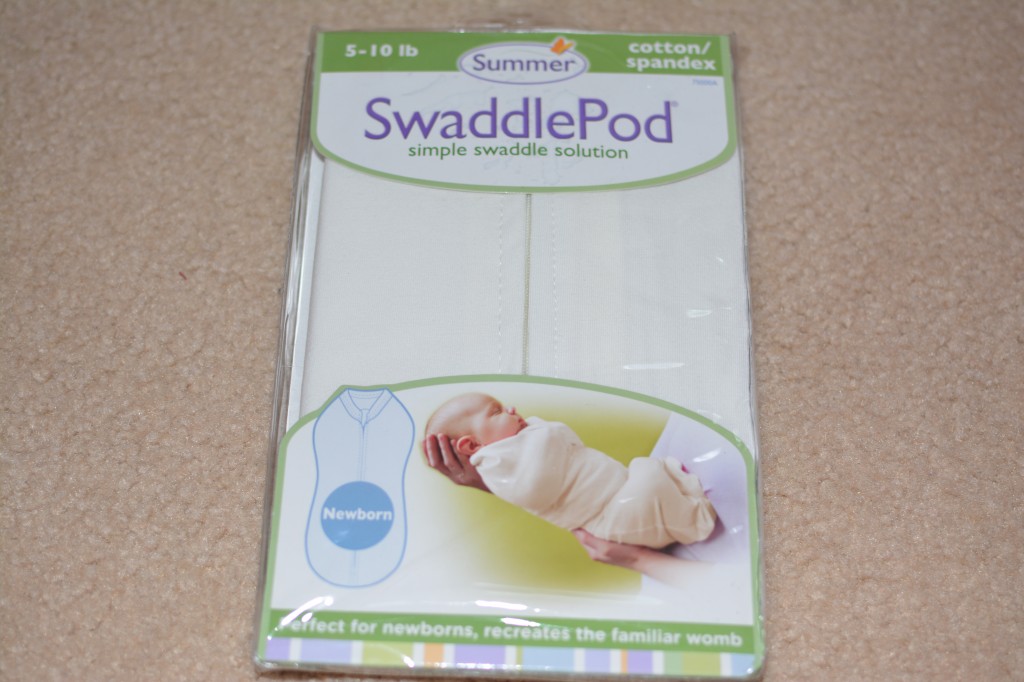 This is the perfect swaddling product for newborns, as it recreates the familiar womb that they lived in for 10 months. It is ideal for young infants as it keeps baby from startling him/herself awake. It is very simple and easy to use, by simply zipping up baby into the pod. I love the fact that a simple zipper can help you swaddle. The perfect age for this SwaddlePod is newborn 5-10 lbs.
3. Summer Infant Comfort Me Wearable Blanket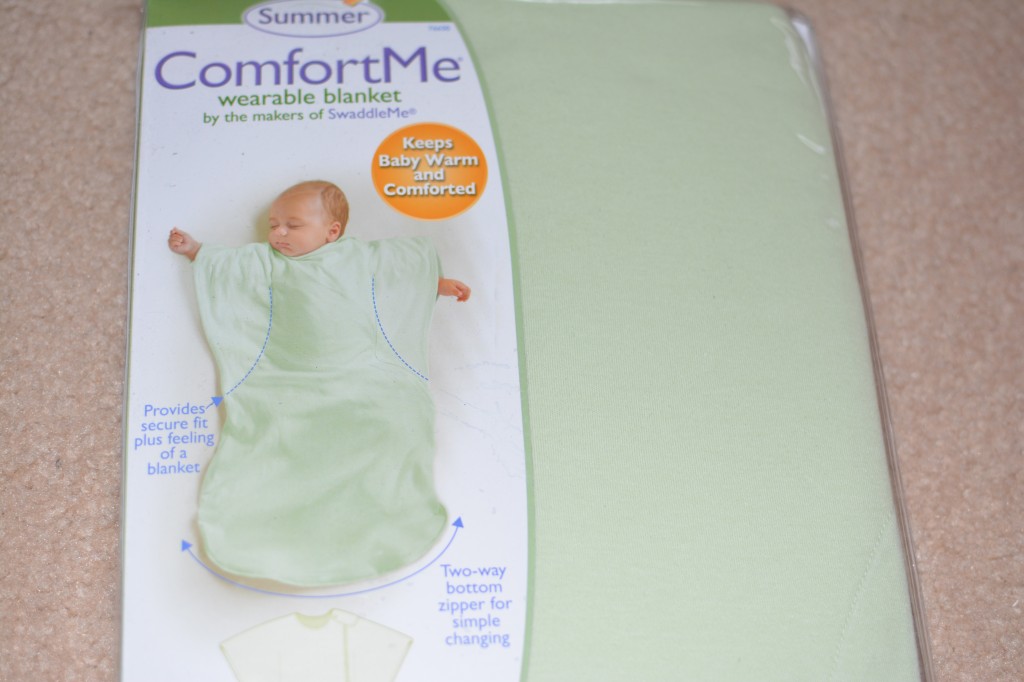 This is a new product on the market designed to keep babies warm and comforted. It provides a secure fit of a blanket without ever having to worry that a blanket might go over their heads. It features a two way bottom zipper for simple diaper changes during the night It offers sleeves to help keep baby's arms warm and give them a feeling of security and comfort as they learn to sleep through the night. The wearable blanket is made in a size small/medium (10-18 lbs) and large (18-24 lbs).
4. Summer Infant WrapSack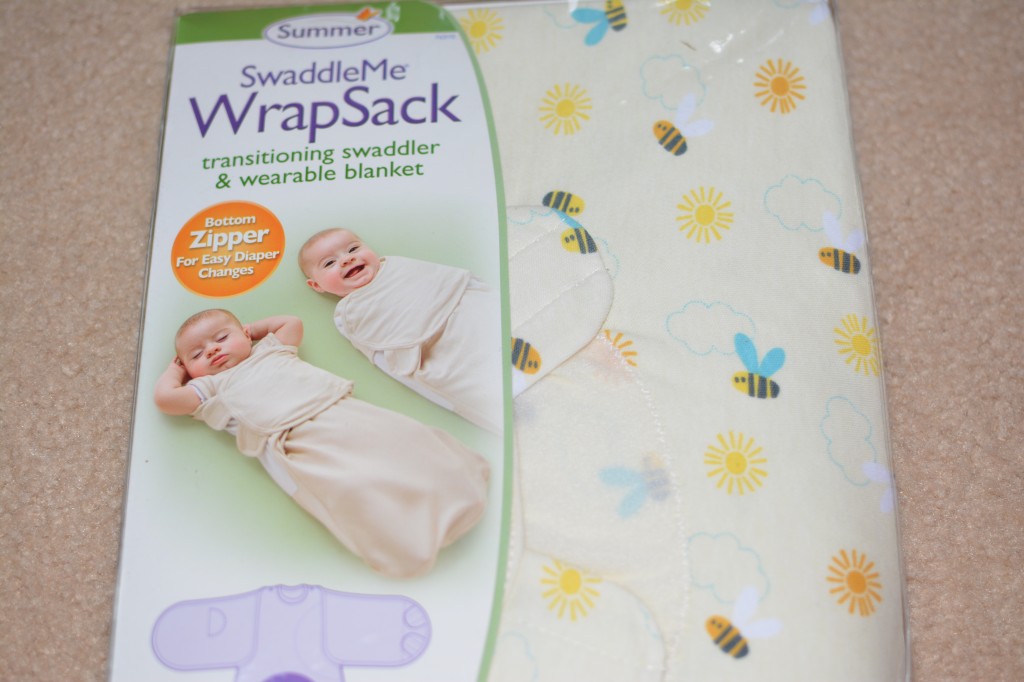 This is a transitional swaddled and wearable blanket. It has a bottom zipper for easy diaper changes and is perfect for those who like to be fully swaddled, whether the arms are in or not. It comfortably swaddles baby's arms while allowing more leg room and movement. Simple and easy to use, the SwaddleMe WrapSack grows with the baby as they learn to sleep without being swaddled.
The new additions complete an easy-to-understand swaddling system designed to replace loose bedding in the crib and aiding in a calmer sleep for all. Plus, the cute colors and patterns bring out the personality in any little one!
Win it: One winner will receive all 4 items above! This is a great package. This giveaway is run via rafflecopter so click read more to see the actual giveaway. The only mandatory entry is to tell me which one of the products above you think you would use the most in the comment section proceeding the post. While the other entries are optional, I highly suggest filling them out to increase your chances of winning. US only. Good luck!