**This post is part of the HEALTHY ESSENTIALS® 2014 program by Johnson & Johnson Consumer Companies, Inc. and The Motherhood, who sent me a box of products and compensated me for my time. Opinions, experiences and photos shared here are all my own, and I hope you enjoy them.**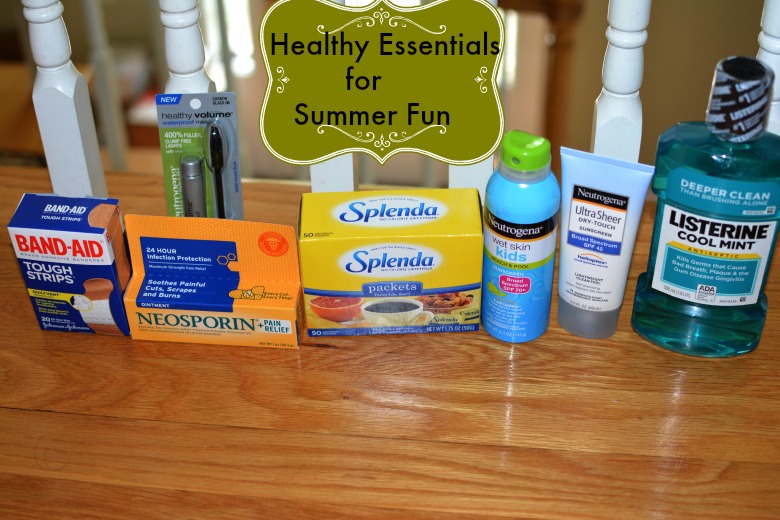 Yes, it is finally summer! Are you as excited as I am? I know that in the summer, one of our passions is traveling. While we might not be going anywhere for an extensive time with the baby coming, we definitely plan to make weekend trips to some of our favorite places. There is really nothing better in my opinion than traveling as a family and getting to experience some great landmarks throughout the country. Getting the kids to see their favorite attractions and allowing them to play, makes it a great summer for everyone!
Some of our favorite play destinations include visiting our beloved Sesame Place and allowing them to go on all the rides! The kids love to play at Sesame Place and can spend a week there if the time allowed:
We also like to visit our local parks and pool clubs throughout our wonderful state of Rhode Island. We are only about 20 minutes from Block Island and Newport, so we try to take advantage of all that our state has to offer.
While play is awesome and we love spending time with families, ultimately we have to be careful because mishaps can happen. We have to prepare for minor mishaps by having essential first aid items on hand at all times. For this reason, we are sure to use the HEALTHY ESSENTIALS® Products,  to allow my family to have fun in the sun, all while keeping them safe!  These wonderful products allow me to  clean, treat and protect my family's wounds, so we can get back to doing what we love in the sun- Having a great time!

Some of the HEALTHY ESSENTIALS® Products include the ever so popular Band-Aid. With kids playing, there is sure to be a lot of scraped knees and we rely on these Band-Aids to get us through the summer months. Also, Neosporin is another popular product during the summer months because ultimately cuts and burns can happen. I always carry Neosporin with me on our summer outings.
Summer is also the  best time to sport a healthy glow and make small changes to look and feel your best. You're in charge of your health and beauty, so make this season all about healthy skin, hair and the essentials you and your family need in the heart of the summer.  One of my favorites is the Neutrogena Healthy Volume Waterproof Mascara, which I can wear in the pool and still look fabulous when I exit. Do not worry as HEALTHY ESSENTIALS®  has you protected!
Be safe this summer and have FUN with HEALTHY ESSENTIALS® .  The HEALTHY ESSENTIALS® program is offering amazing printable coupons, tips & tools and so much more for all the products you and your family love. You can save more than $45 by visiting Healthy Essentials in June and July and signing up for HEALTHY ESSENTIALS® program with coupons and offers. Have a great summer everyone!