***I am a member of the Collective Bias®  Social Fabric® Community.  This shop has been compensated as part of a social shopper amplification for Collective Bias and its advertiser. #EasyPrepMeals #CollectiveBias***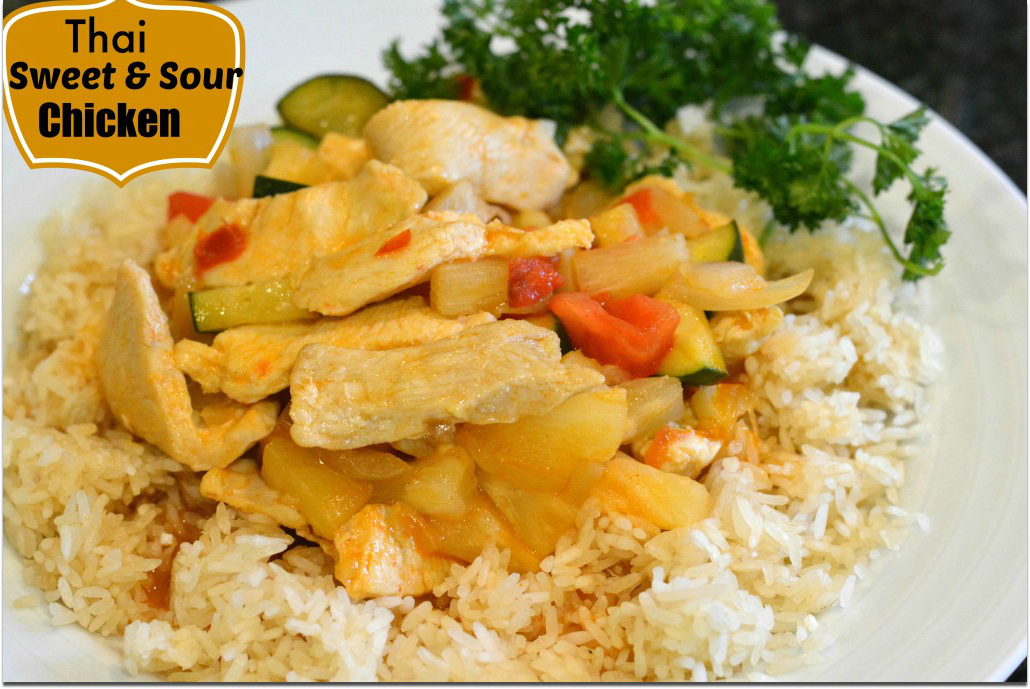 Let me break it down for you how my days have been lately! Between working as a dentist and as a blogger, all being 29 weeks pregnant, I am seriously struggling by the end of the day. My husband works late most nights so I am also in charge of cooking dinner, bathtime, and then putting the kids to bed. It makes for pretty long days so I am always looking for some great dinner ideas that are quick, healthy, and most of all easy. That is why I am so thankful that Campbell's came out with amazing dinner sauces, which are currently available in Skillet and Slow Cooker Sauces.  Now I can provide my family with a delicious meal without sacrificing any family time. This makes for some easy nighttime routines and even allows some fun in the sun with my kids.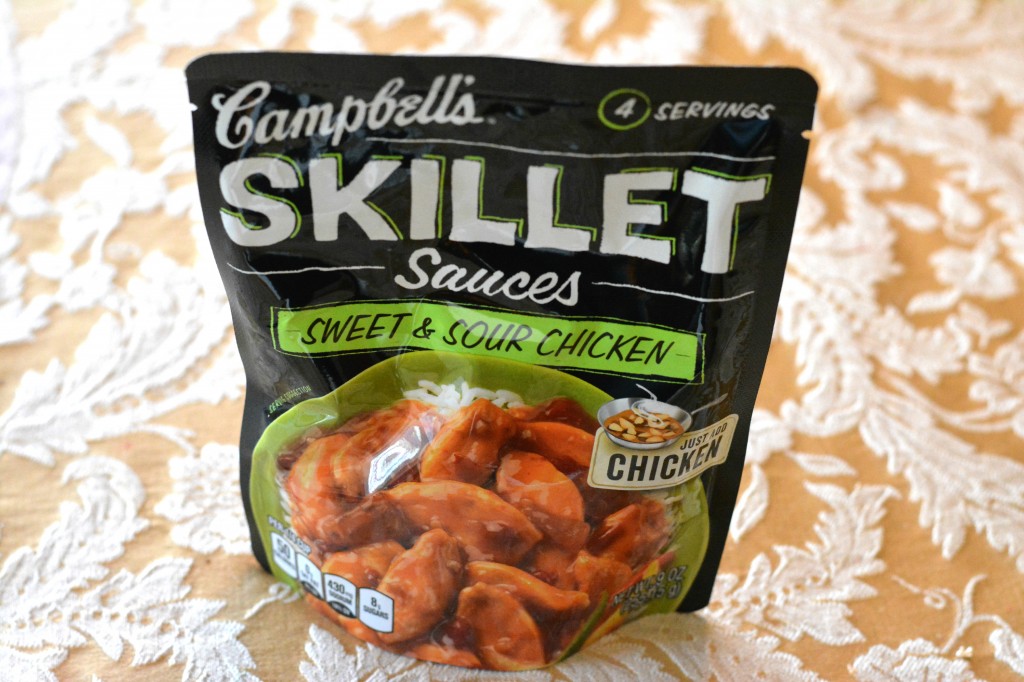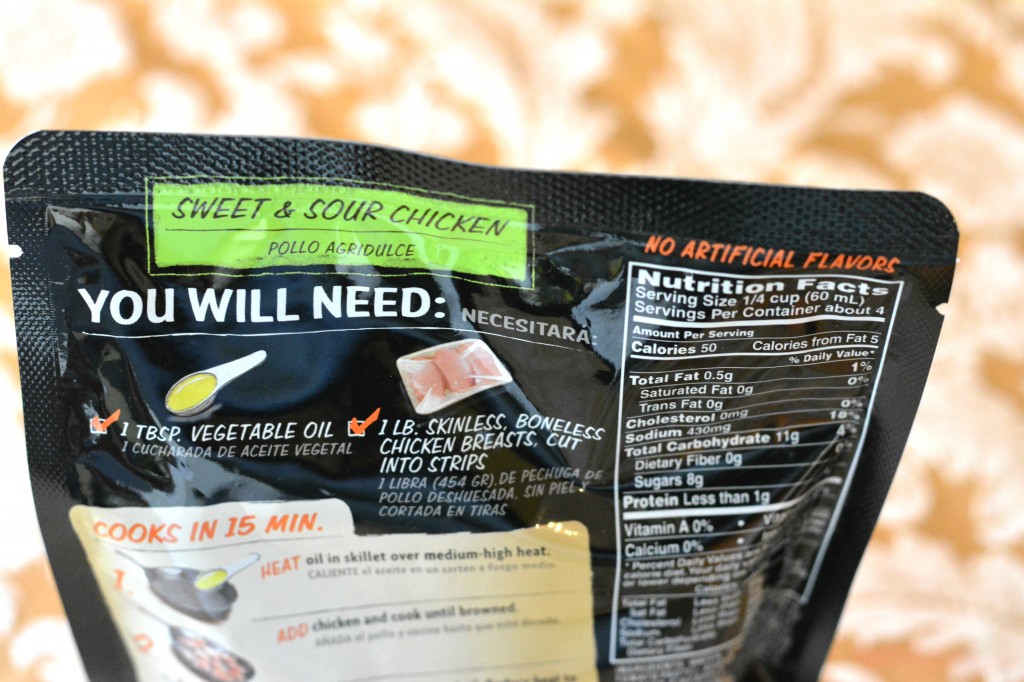 I have been using the Campbell's Skillet Sauces for quick dinners for quite some time now.  I simply have to add chicken, fish, or meat to the sauces, cook, and have a delicious meal in no time at all. Since I love cooking this way, I thought it would be some fun to spice things up a bit and try to recreate a Thai Sweet and Sour Chicken dish that we learned to make while visiting Chiang Mai, Thailand this past summer. We took a cooking class there and made an unbelievable Thai Sweet and Sour Chicken. I figured if I could do it there, why not try it in the confines of my home using the recipe I learned there, with the Campbell's Skillet Sauces.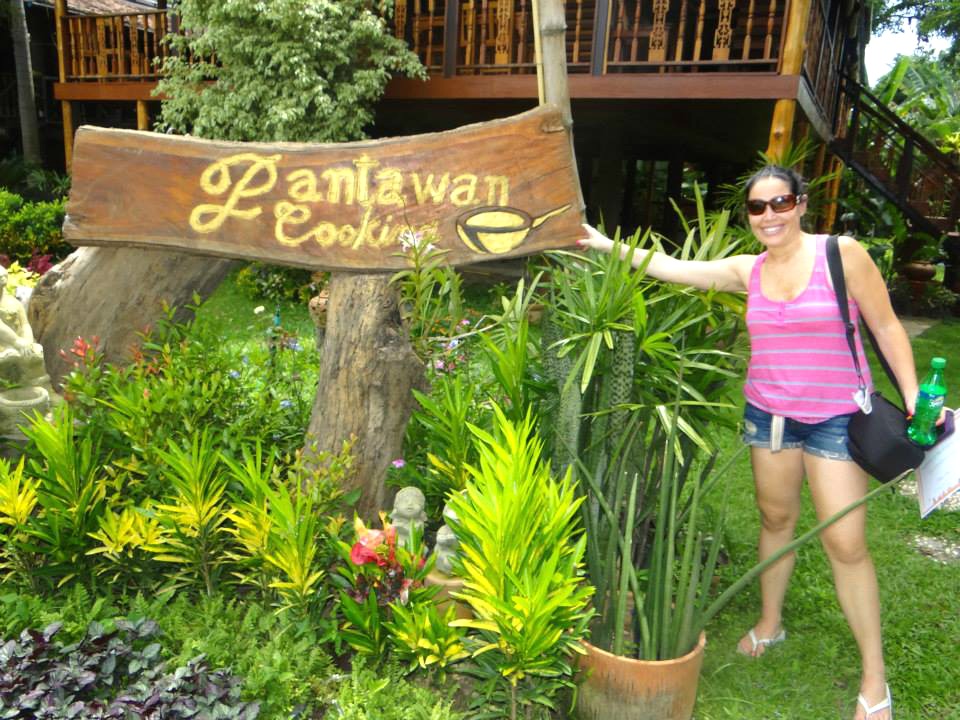 My first stop was to head to my local Stop & Shop to pick up the Campbell's Skillet Sauces.  The sauces were readily available in the vegetable aisle and of course, I was elated to see that the sauces were 2 for $4. I stocked up my cart because the prices were unbelievable! If you have never tried the Campbell's Sauces, now is your chance to at your local Stop & Shop or Giant Supermarket because they are having an easy meal demo In-store on May 3. 2014. Just be sure to call ahead to make sure your local store is participating!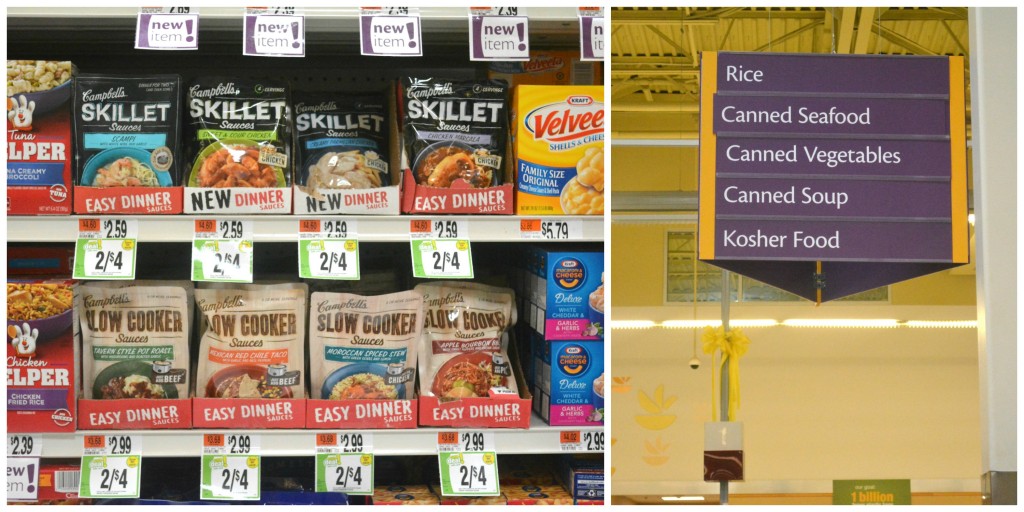 Once I picked up all my necessary ingredients, I headed home to start cooking my Thai Sweet and Sour Chicken. Since it is an easy dinner, I was able to play outside with my kiddos (love me some family time) and still have plenty of time to get my dinner on the table.
Thai Sweet and Sour Chicken
Ingredients: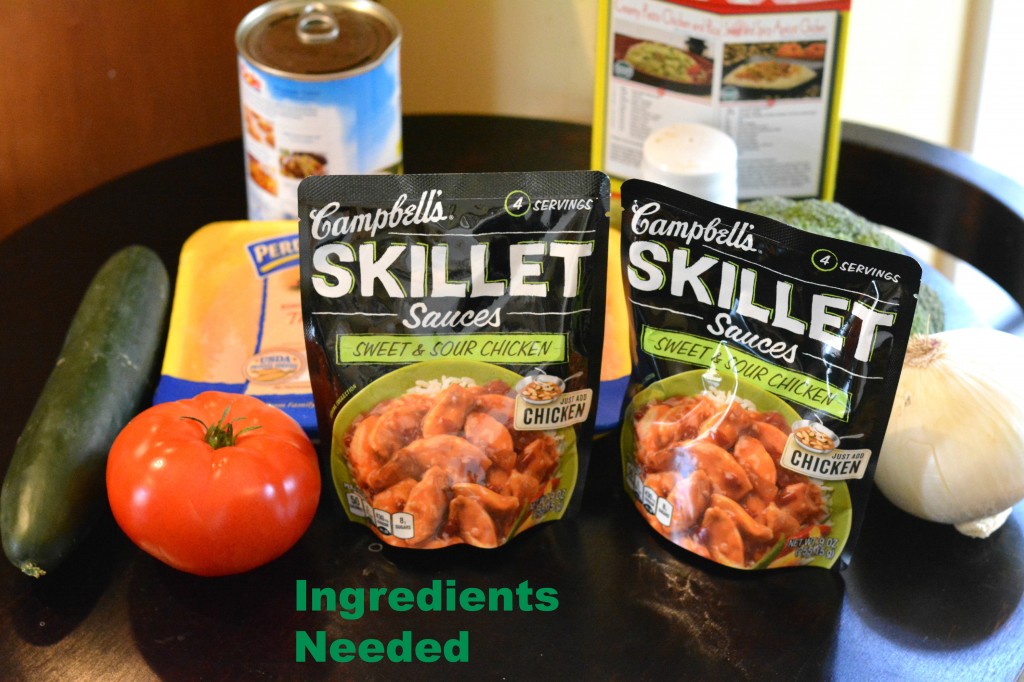 –     4 chicken breasts cut into 1/4 pieces
–     1  clove crushed garlic
–     3/4 cup of sliced tomatoes
–     1/2    cup of sliced tomatoes
–     3/4   cup of chopped pineapple
–     1/4   cup of chopped white onion
–     1/2    cup of sliced cucumber (or broccoli or cauliflower)
–     1/2    cup of sliced chicken (or tofu)
–     Campbell's Skillet Sauces in Sweet and Sour flavor
–     2    tbsp. of olive oil
–     1/2    cup of  broccoli or cucumber
–     1.5   tsp. of  brown sugar
–     pinch of salt and pepper
Directions:
1. Chop up chicken into 1/4 pieces. I generally buy 4 chicken breasts, so I will have a total of around 16 pieces.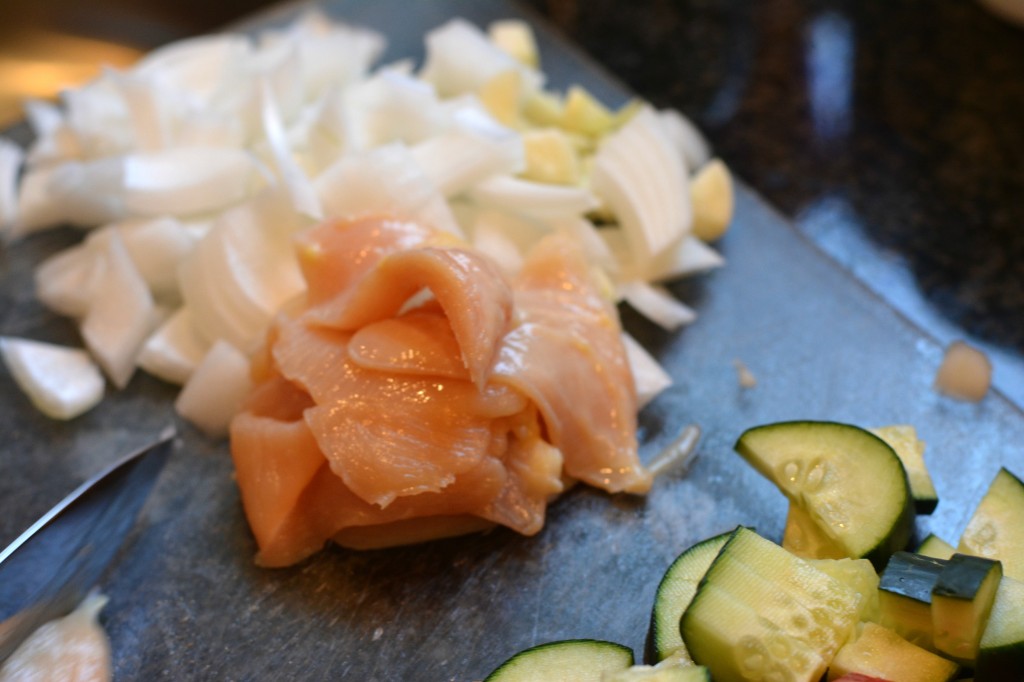 2. Chop up onion, garlic clove, tomato, onion, cooked broccoli (or other vegetables you like to add).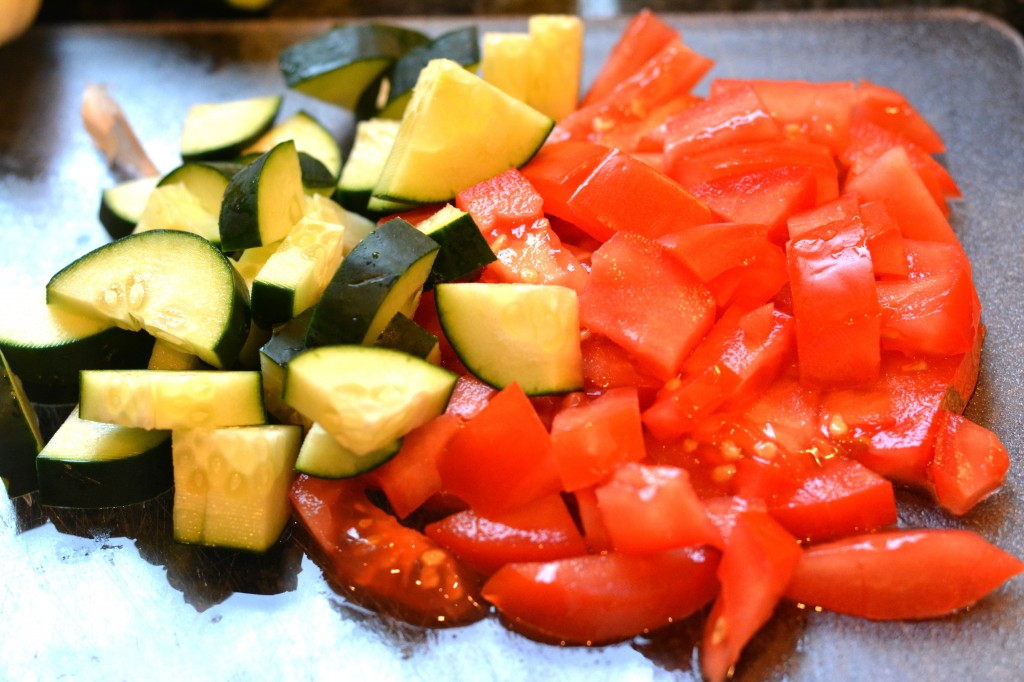 3. Pour olive oil into pan and heat on medium.
4. When pan is hot, add chicken, garlic, onion,  and salt/pepper. Stir the mixture.
5. When chicken is almost cooked thoroughly, add tomatoes, cucumbers, and brown sugar. Then pour in a package of Campbell's Sweet and Sour Sauce to the mixture.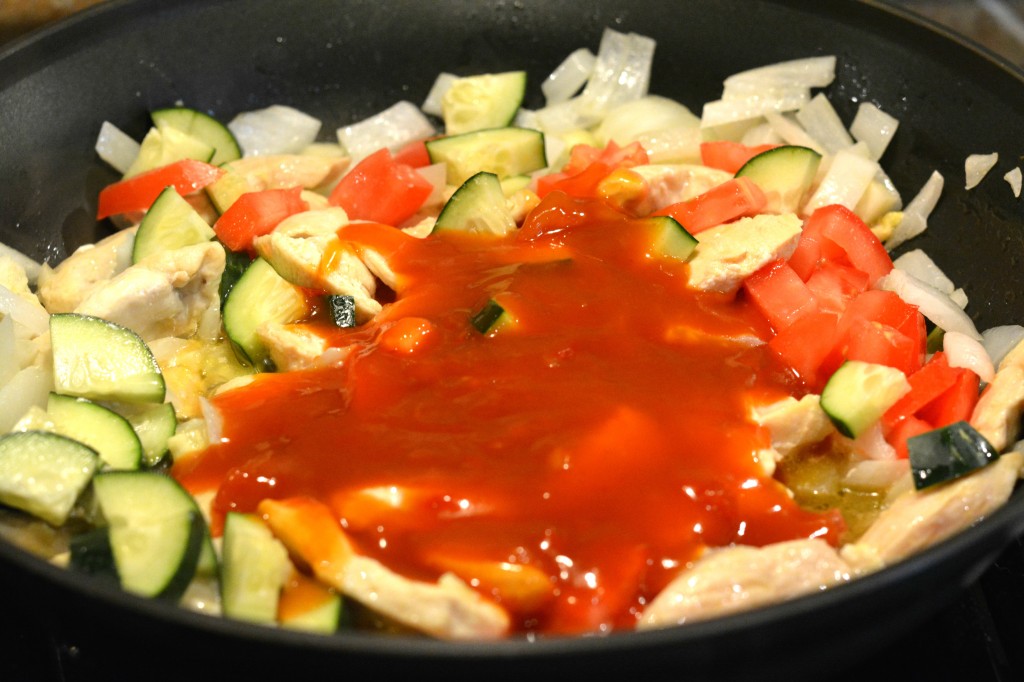 6. Turn down the heat and stir. Let sit for one minute and then add pineapple. Cook another minute and then turn off stove.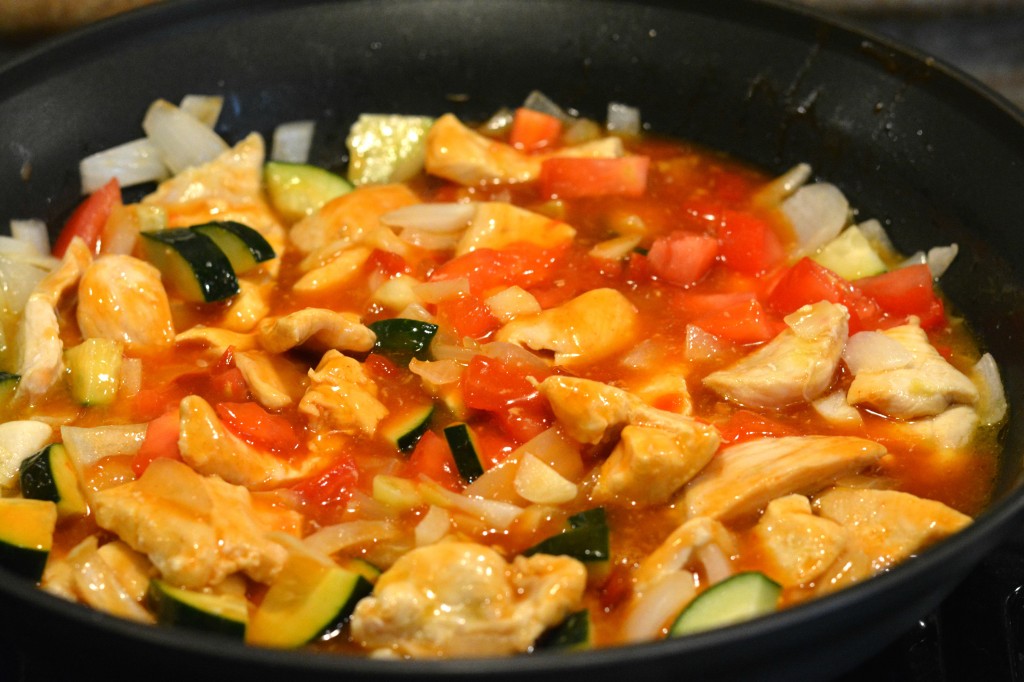 7. Let cool and serve with broccoli or rice. Enjoy!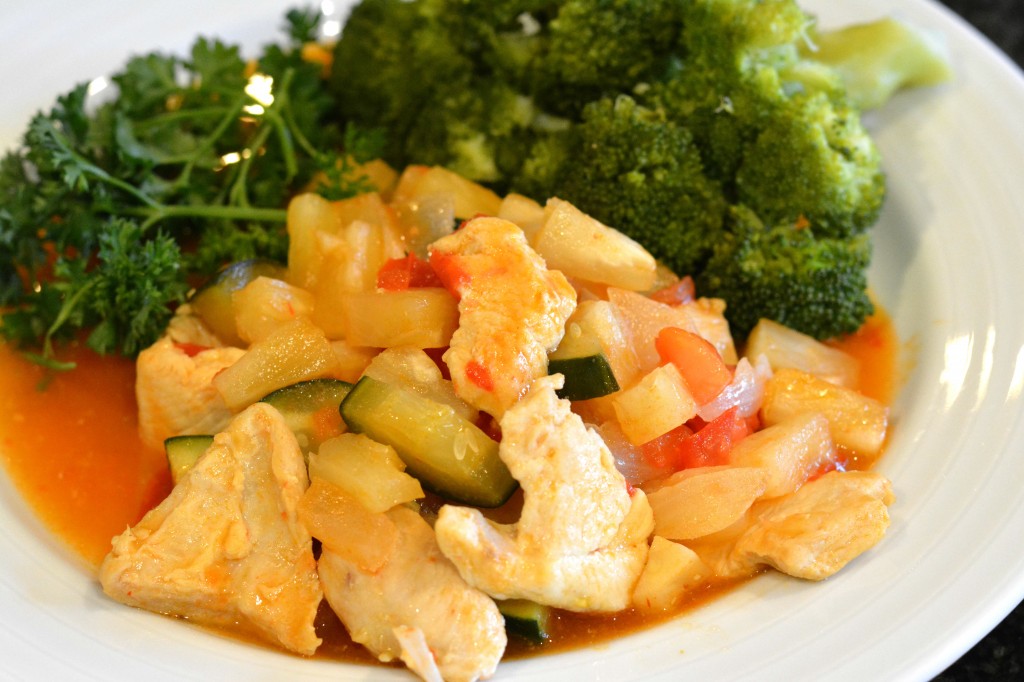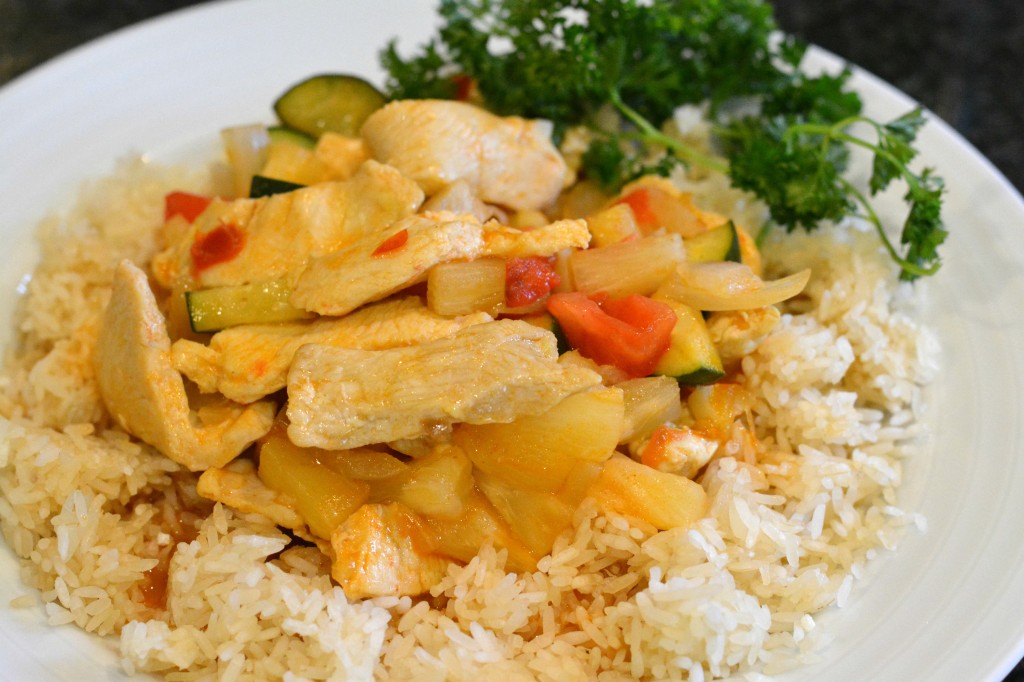 This recipe using Campbell's Skillet Sauces was so easy to do and was a great family meal that everyone enjoyed! Now instead of cooking all night long,  I can actually enjoy the rest of my pregnancy playing with my kids more and getting the house ready for the baby. However, everyone will still have a delicious and nutritious home cooked meal on the table. What could be better?! Don't forget to call your local Stop & Shop or Giant to make sure they are having the demo on May 3rd to try out the Campbell's Skillet and Slow Cooker Sauces now!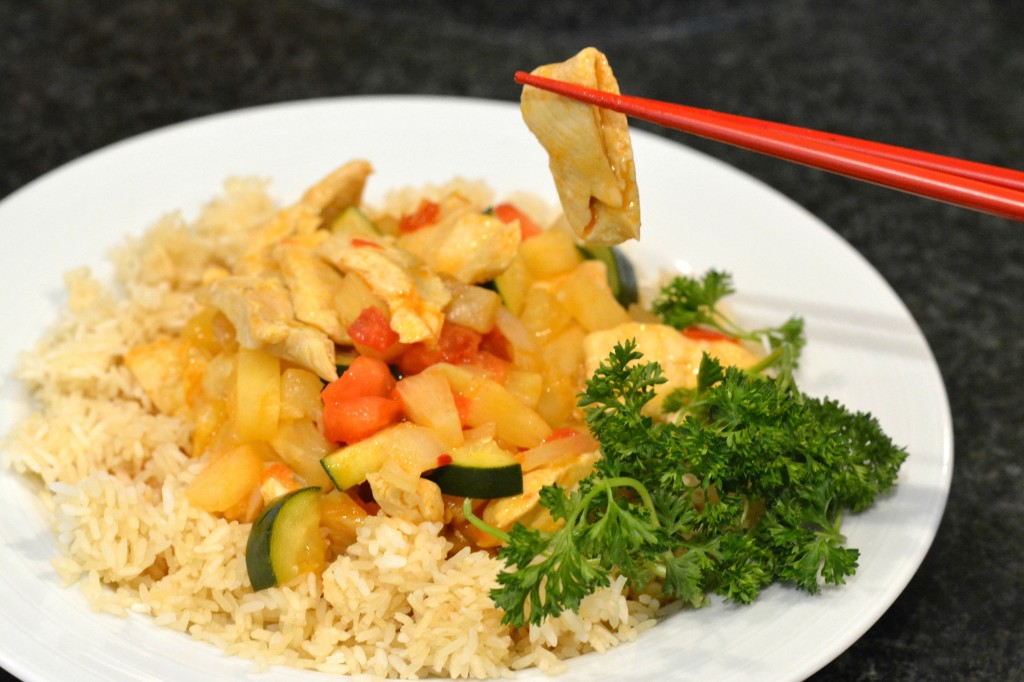 So, what dishes would you make with the Campbell's Skillet Sauces?