I'm Melissa from Rhode Island and welcome to my blog. I am a part-time dentist (yes, I do look in kids' mouths all day) who decided to start blogging because I truly enjoy writing about parenthood. I tend to be somewhat witty in my posts as I really believe laughter is the key to life. Come along on the journey with me. I really hope you enjoy what I write.
I have been married to my wonderful husband, who is an orthodontist, for 11 years now.

 

Our kids better have phenomenal teeth! We have been married for 11 of the shortest and longest years of my life. I kid! I have a great husband who happens to be, in my eyes, one of the greatest people and dads you can meet. Okay, enough with the mushy stuff.
My three kids are 8 (girl), 6 (boy), 3 (girl).
Children have always been on my mind since I got married. I work with kids and every time I had a screaming child in my dental chair, I hurried home and said to my husband that we must start trying. Yes, I do end my days with massive headaches in case you were wondering.
Anyway, my princess Hayley was born 10-2-2008. She is the apple of my eye. I can be having the worst days of my life but hearing her voice lifts me up like no one in the world can do. She is a rambunctious, loud, funny, non-reserved, petite, and fun-loving three-year-old. I still go in her room nightly to watch her sleep. I could not have been blessed with a better child. She is not a perfect angel but I love her more for being her own person. She has her opinions and is not afraid to let me in on them.
My husband and I took a vacation to Hawaii in July 2010. I was nowhere ready to try for children because Hayley was a colicky infant and I could not imagine going through that again. So, I told my husband, we will wait till I was ready.

 

Well, imagine my surprise when I took a pregnancy test on August 1, 2010 and clear as day, the test had a big positive on it.
On March 31, 2011, prince Zane came in our life. I seriously could not ask for a sweeter baby. He coos and laughs at me all day. When I come home from work, his face lights up. It actually brings tears to my eyes! Okay, I really need to stop being mushy. He is so easy and we are blessed to have him in our family. Sure he might wake up a million times a night and require feed during the day every 3 hours, but I love him!!
And yes, I already know, they have some great hair! I am actually jealous. And yes, I did have wicked heartburn!
Here is my love 3:
Taylor Ann was born 7-7-14 and she is the love of my life. She is the cutest little girl who has such happiness for life.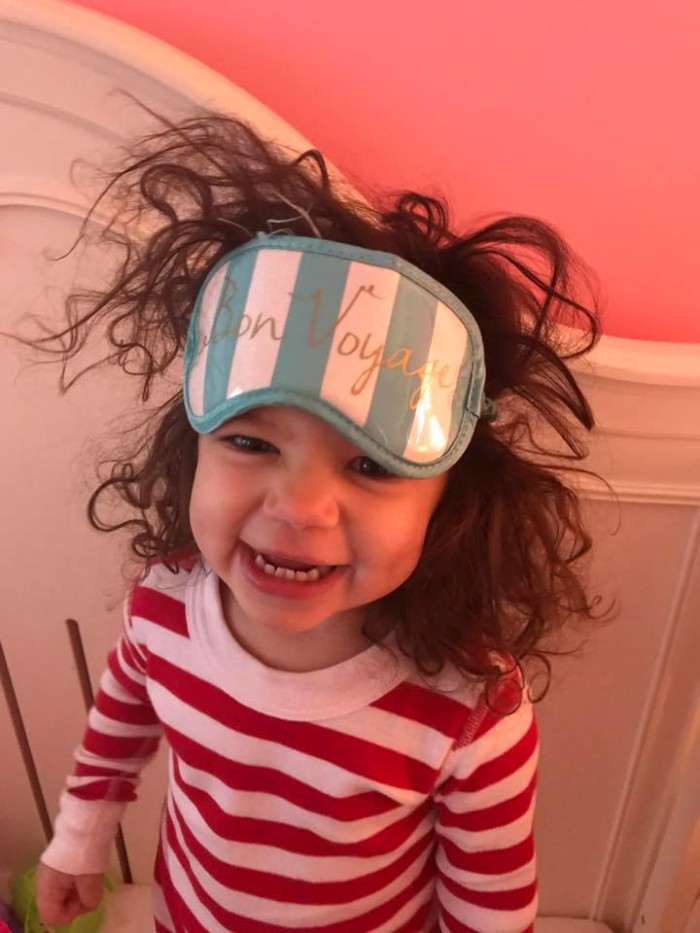 Hope you enjoy reading The Mommyhood Chronicles.