*I am working with Summer Infant on this summer tour. I received a stroller for my review. All my opinions are my own and not swayed by outside sources.*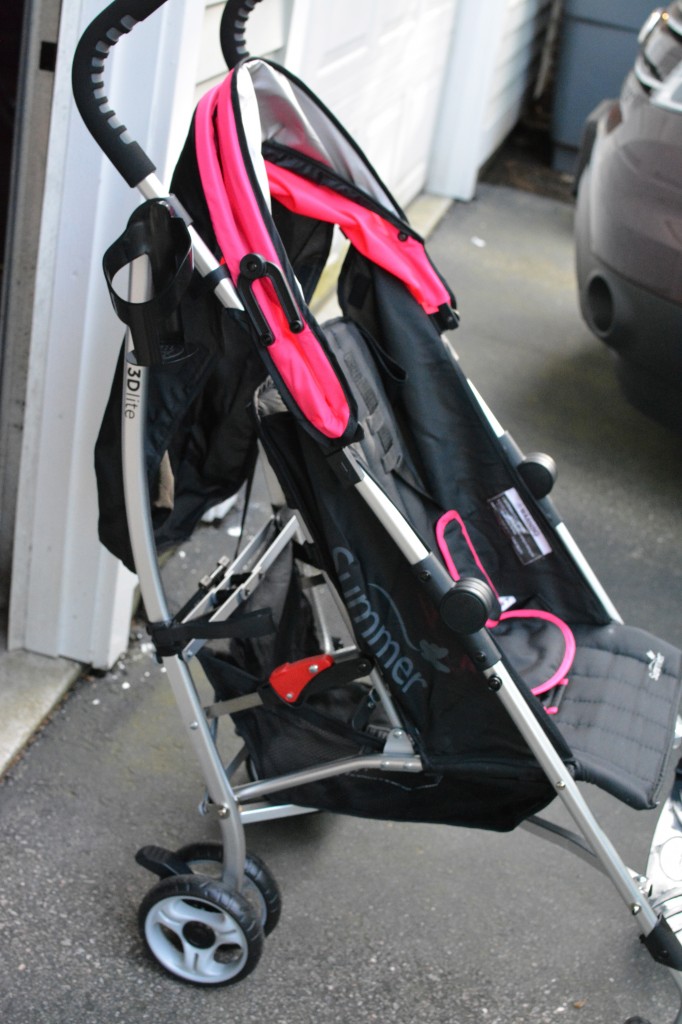 Just last week we received the brand new 3D Lite Convenience Stroller from Summer Infant. As a blogger who lives in Rhode Island, we are always taking our stroller on trips and events around our friendly state. Since the summer started here and we just received our awesome new umbrella stroller, I am more than excited to take it out to some of our awesome state attractions such as Newport, our local park, our local swimming facility, car trips to New York City and much more. The 3D Lite Convenience Stroller is going to make strolling my daughter that much easier in the hot weather.
When strolling through all my fun parts of our home state and city, I will need a durable stroller where I can keep one of my three kids contained (third child coming in 3 weeks)! That is where the Summer Infant 3D Lite Stroller can help me pave my way through the city and enjoy all the special landmarks. If you unfamiliar with the 3D Lite Stroller, it is a durable stroller that has a lightweight and stylish aluminum frame and is one of the lightest and most feature rich convenience strollers on the market. With an easy to fold frame and carry strap, you can be on-the-go or stow and go with ease!
When we first set up the stroller, it took us all of 5 minutes and my kids were ready to go for their strolls. This stroller is equipped to hold a child up to 50 pounds, so if you buy this stroller for a baby, you will have much use out of it for the next couple of years. I love the fact that I can open and close it quite readily, even carrying another kid in my other hand. In that way, Summer Infant has made it easy for us moms/dads to use the stroller. It also has an adjustable canopy for all those hot summer days, a carry strap for travel, and a cup holder.
In addition, the storage space on the Summer Infant 3D Lite is fantastic! It has an extra large storage basket for storing my diaper bag, blanket, and other summer necessities. Some other great features include having front wheel suspension and lockable front swivel wheels to prevent it from rolling down, when not in use.  It also comes with rear wheel locks.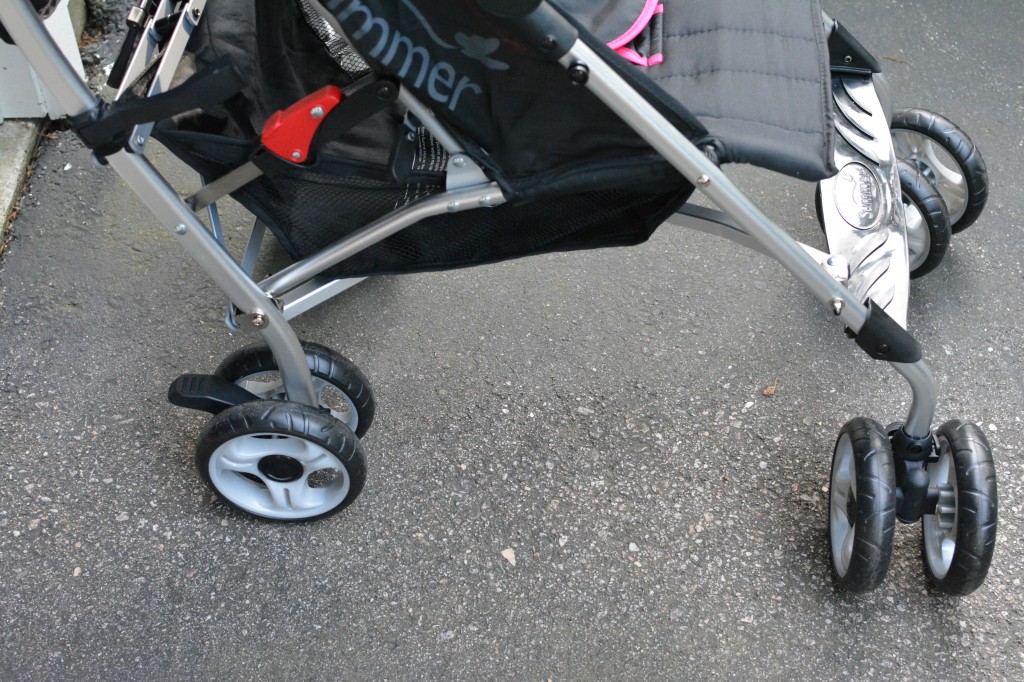 As a mom, the lightweight frame allows me to transport the stroller from one spot to the next. With the summer coming up, we are going to take this stroller on a tour through our hometown and it needs to be a stroller that will make it. Because it is so light, I can take it on our many outings in Rhode Island, this summer. I am so excited! No worries if your child falls asleep on your many journeys this summer because it is has a multi-position recline to allow your child to sleep with a 5 point safety harness.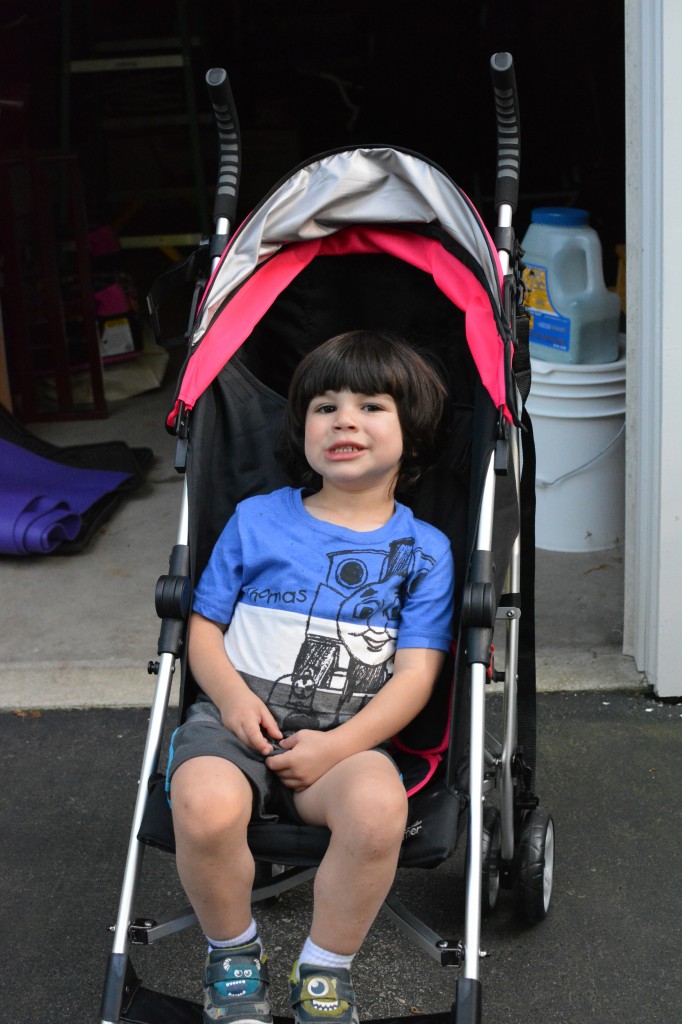 This stroller is incredible and comes in many different colors! I chose the pink color because I have one girl with another one coming soon! It is a vivid, easy, comfortable, and fun stroller to take me on my tour of Rhode Island this summer. I particularly love Summer Infant because they are a Rhode Island company and they have never failed to disappoint me on the many products I have purchased from them through the years!
This summer, the Summer Infant 3D Lite Stroller is making its tour through the United States. It is a convenient and easy stroller that will allow many people to tour their own individual cities this summer. The Stroller Tour will tour North America as it makes its way through 12 cities in the United States and Canada with 12 blogs featured in total. Be sure to stay tuned by visiting here: Summer Infant 3D Lite Tour.
You all will receive the opportunity to win two 3D LiteTM Stroller four times a week with a giveaway happening on Monday, Wednesday, Friday, and Sunday every week (on blog pages) and an extra chance to win two other strollers on the Summer Infant Facebook Fan Page.
Giveaway: 2 winners will each receive a 3D Lite Stroller- retail value $79.99. This giveaway is open to US and Canada, although certain colors will only be available. This giveaway is run via rafflecopter so click read more to see the actual giveaway. Make sure you tell me what you like about this stroller in the comment section proceeding this post. Good luck!
a Rafflecopter giveaway