**This shop has been compensated by Collective Bias, Inc. and its advertiser. All opinions are mine alone. I am also participating in a contest as an additional aspect of this campaign. #BrewOverIce #BrewItUp #CollectiveBias***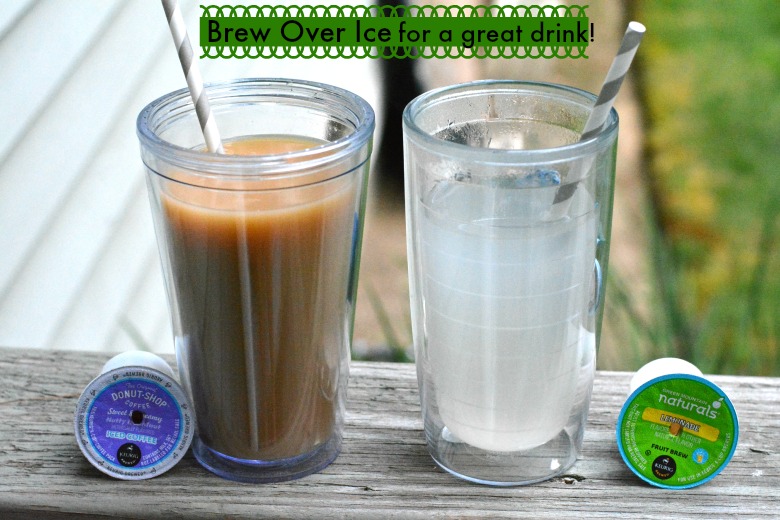 I have a confession… I am totally obsessed with iced coffee. Now onto my confession #2…I am way too lazy to take my 39-week pregnant self out of the house, in the hot weather, to buy iced coffee. There is no way I am going to get two kids dressed and out of the house just to get my favorite summer drink. Now though, I don't have to. Thanks to the new Keurig Brew Over Ice Cups, I can now brew my very own iced coffee in the confines of my house. Nothing in the world makes this pregnant and hormonal girl happier than brewing my own iced coffee and enjoying a few minutes on my patio, before the hustle and bustle of the day starts. Not only do they have iced coffee Brew Over Ice K-cups, but they have some of the best K cup flavors I have seen. Some of the delicious K-cups include Vitamin Burst (in Acai Berry/Strawberry Pomegranate), Snapple Iced Tea( Raspberry, Peach, and Lemon), Green Mountain Coffee (French Vanilla/Nantucket Blend), Celestial Seasoning Teas (Half and Half/Southern Sweet/Unsweetened Black) to name a small few K cups available on the market.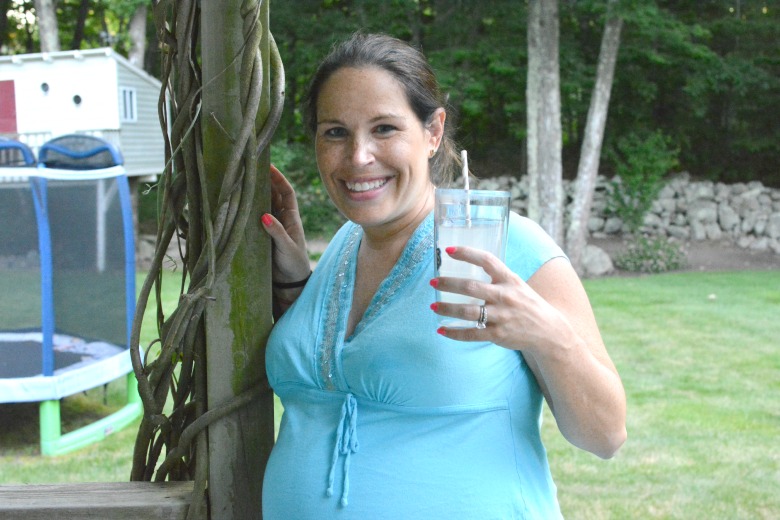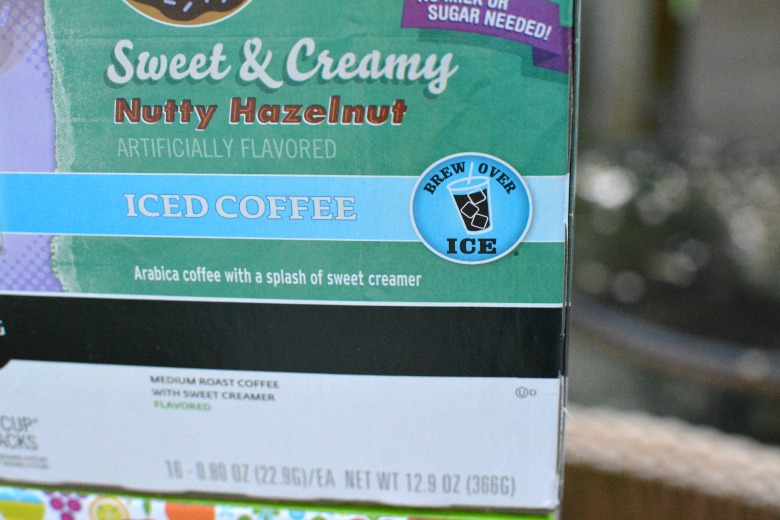 I have been buying the Brew Over Ice K-cups for awhile now and they just make me happy! They are so refreshing, easy to make, and inexpensive to buy.  Of course, with it being the hottest few days of the summer, I ran out. It was not a problem though as I headed to my local Walmart and headed straight to the coffee aisle where I found all the Brew Over Ice K- cups. I have tried a lot of them (all with great success) so this time, I decided to buy two brands of the Brew Over Ice K-cups that I have not tried: Green Mountain Naturals Lemonade and Donut Shop Coffee Sweet & Creamy Nutty Hazelnut Iced Coffee. Once I was done with checkout, I ran home to try out my new K-cups.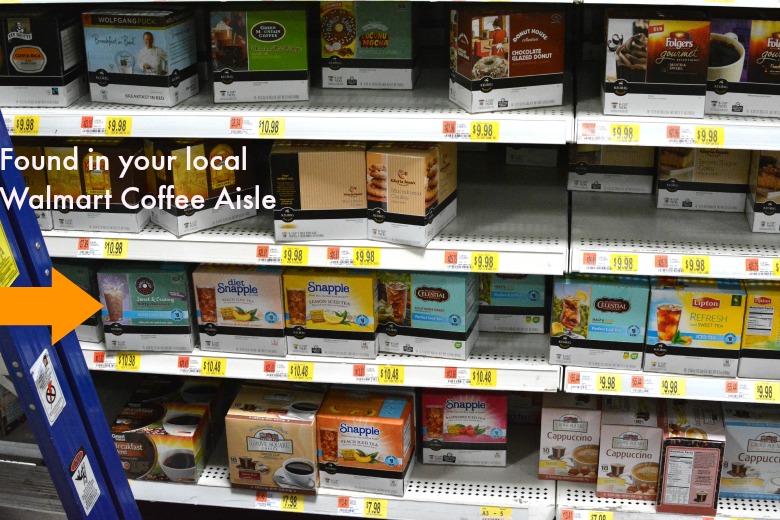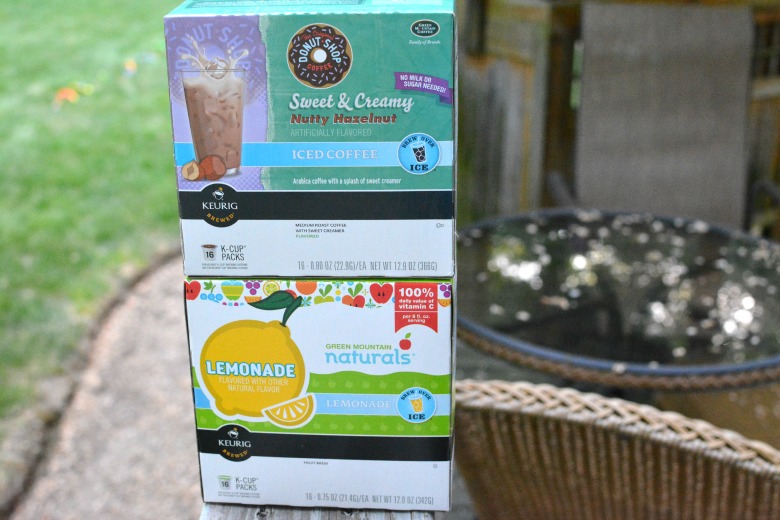 To make iced coffee with the Brew Over Ice K-cups has never been easier! I use my Keurig machine multiple times a day, so it was very easy for me to simply follow the instructions on the packaging and make myself a nice, refreshing cup of iced coffee. You simply fill a 16 oz cup (make sure to never use glass) with ice and place a Brew Over Ice K-Cup pack in your brewer. Then press the 6 or 8 oz button, let the machine do its work, stir, and enjoy! I told you it was so easy to do. Trust me, you will be brewing your own iced coffee, lemonade, Vitamin Bursts, Tea, and more in no time at all. No more waiting in lines for the drive thru – do it right in your house!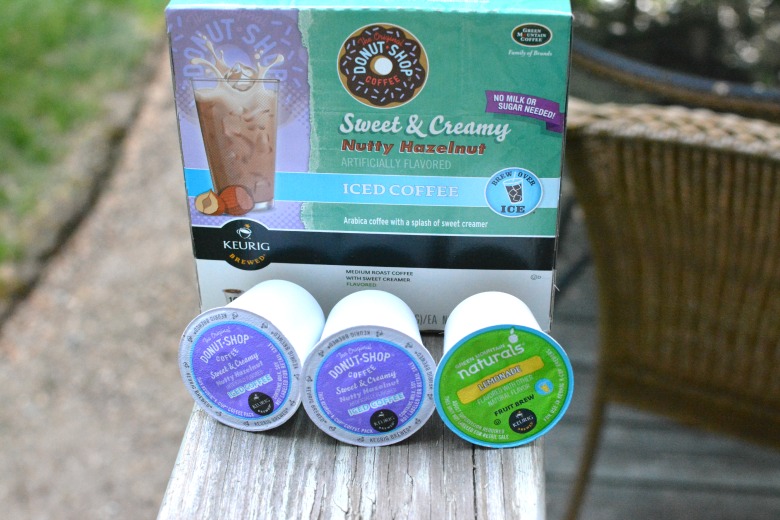 One day, I was craving a milkshake, so I figured why not try using the Donut Shop Sweet & Creamy Nutty Hazelnut Iced Coffee to make one. I played around with a recipe and came up with my creation called, Vanilla Nutty Caramel Iced Coffee Shake.
Ingredients (makes 2- 8 oz. servings):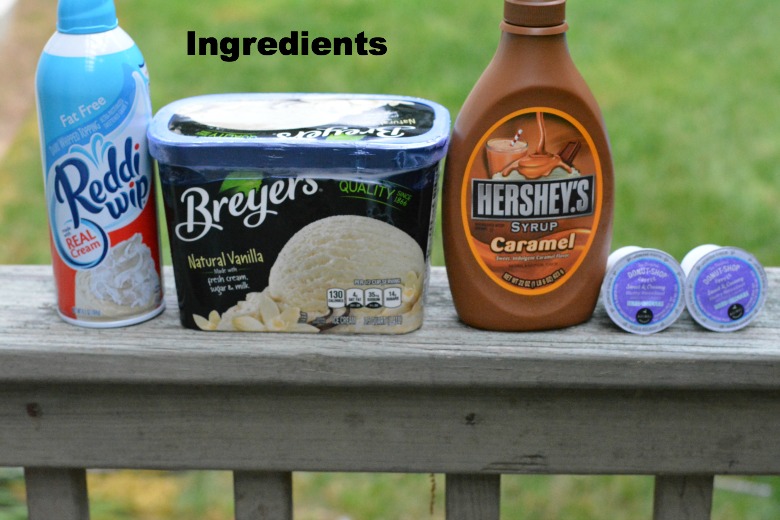 -Donut Shop Sweet & Creamy Nutty Hazelnut Iced Coffee (2 K-cups)
-Vanilla Ice Cream (2 cups)
-Whip Cream or Redi Whip (5 Tablespoons)
-Sprinkles
-Caramel Sauce
Directions (for one 8 oz. serving)
1. Brew the Donut Shop Brew Over Ice K-Cup. I like to use the 6 oz. serving size.
2. In a tumbler, use 1/2 cup vanilla ice cream. Then pour in 6 oz. of the Brewed Iced Coffee.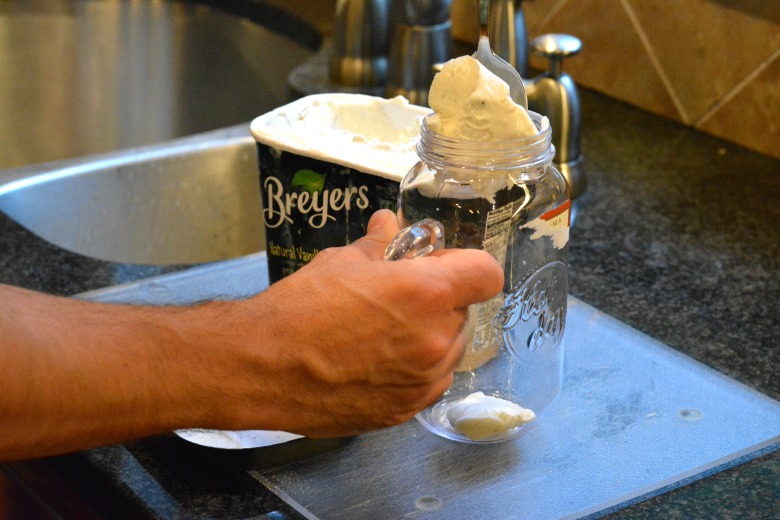 3. Once the iced coffee is in the mixture, pour in remaining 1/2 cup of vanilla ice cream.
4. Use 2-3 tbls of Redi Whip and decorate with caramel sauce and sprinkles.
In no time at all, you will have a delicious, iced coffee shake drink that will be your favorite drink this summer. So easy to do…so delicious!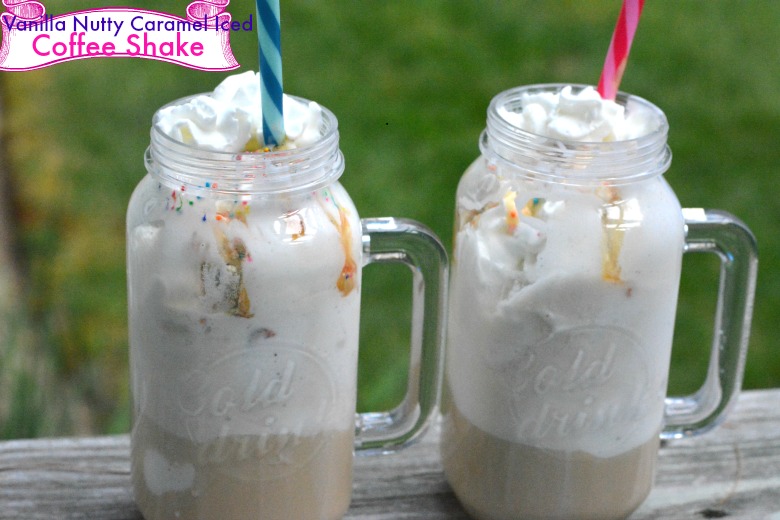 I love the Brew Over Ice K-cups so much! You can learn how to make Iced Coffee so easily!  One thing I worry about is the recycling of these K-cups. I was so happy to learn that Keurig has it's own recycling program for use with the K-cups. The Ground to Grow program offers a way for K-cup users to return used cups for processing that separates grounds for compost and plastics for re-use. Definitely check out this very exciting Ground to Grow program today!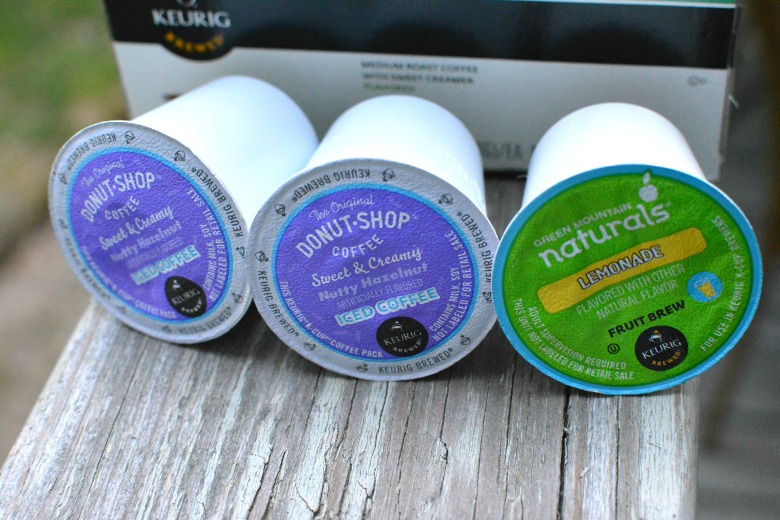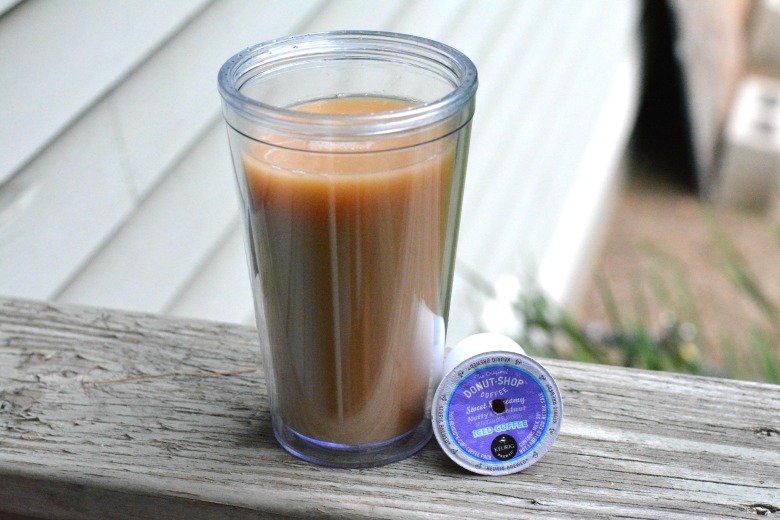 You can learn more about how to Brew Over Ice by watching this informative video below:

So, are you excited to Brew Over Ice this summer???