*This is a sponsored post with Fisher Nuts. All my opinions are my own and not swayed by outside soured.*
It is BBQ season all over America. With BBQ season, comes fun and most important food. To make it easy for you to get into BBQ season, I compiled a list of how to make BBQ season a sparkling reality. I hope you enjoy them!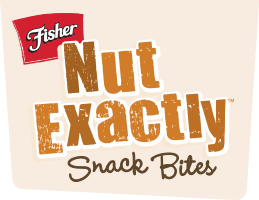 Tips on getting ready for the perfect BBQ:
1. Make sure you plan a full shopping list before you go out. Nothing is worse than getting to the grocery store and not knowing how many items you need to buy. Make sure your list is complete before you hit your local store.
2. Make sure you know how many people are planning to attend your BBQ so you do not have too much or too little food. Take an accurate head count and plan accordingly.
3. Have food and snacks available at all times! We love to have small snacks around the house for our guests to snack on. One of our favorites is Fisher nuts! Now we have some great news!
· Fisher® nuts has announced the national launch of its newest innovative snack product, Fisher Nut Exactly™ snack bites.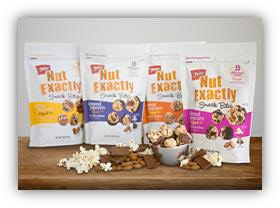 Fisher Nut Exactly is a combination of roasted nuts and whole grain popcorn, rolled into a bite sized snack that's dipped in milk chocolate, dark chocolate, peanut butter or salted caramel. It is an uniquely sweet & savory snack is both scrumptious, smart and gluten free. Each of the nut packages has 15 to 16 calories per snack bite and no artificial preservatives. Fisher Nut Exactly makes smart snacking easy and fun for consumers.
· Beginning this June, Fisher Nut Exactly will be available in convenient, resealable bags at retailers nationwide in the below varieties: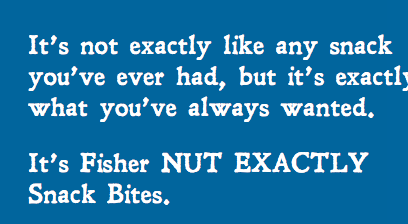 o Almond Popcorn Dipped in Milk Chocolate
o Almond Popcorn Dipped in Dark Chocolate
o Pecan Popcorn Dipped in Salted Caramel
o Peanut Popcorn Dipped in Peanut Butter
· For more information about where to buy Fisher Nut Exactly, visit www.FisherNutExactly.
4. To make a BBQ the most fun, have your guest arrive at a time when it is not too hot. BBQs are perfect mid day when the sun is not at the all time highest.
Have a great BBQ season!!
GIVEAWAY: Enter to win Fisher Nuts and a $50 Visa Gift Card. This giveaway is run via rafflecopter so click read more to see the actual giveaway. The only mandatory entry is to visit Fisher Nuts and tell me what you learned or your favorite flavor. While the other entries are optional, I highly suggest filling them out to increase your chances of winning. US only. Good luck!
a Rafflecopter giveaway