*This shop has been compensated by Collective Bias, Inc. and its advertiser. All opinions are mine alone.
#SummerYum #CollectiveBias*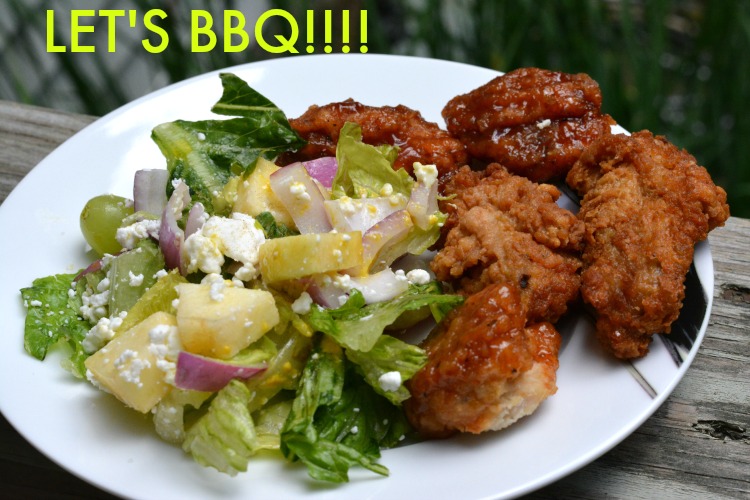 July 4th is officially here in a few short weeks and coincidentally, it is also Taylor's first birthday a few days later. Since it is a two time celebratory occasion, I decided a BBQ party is in order. After all, my last daughter turning one is a very important milestone and the 4th of July is a moment where we celebrate the freedom of this country. For this reason, I will be having a big BBQ party for my family and friends in a few short weeks. When you think of a BBQ party of course you all think of hamburgers, but the one thing I also think about is CHICKEN! This girl loves her chicken as does her entire family! We plan to have a wide assortment of chicken at our party and one of the best ways (and cheapest ways) to get our chicken is at our deli counter at our local Walmart!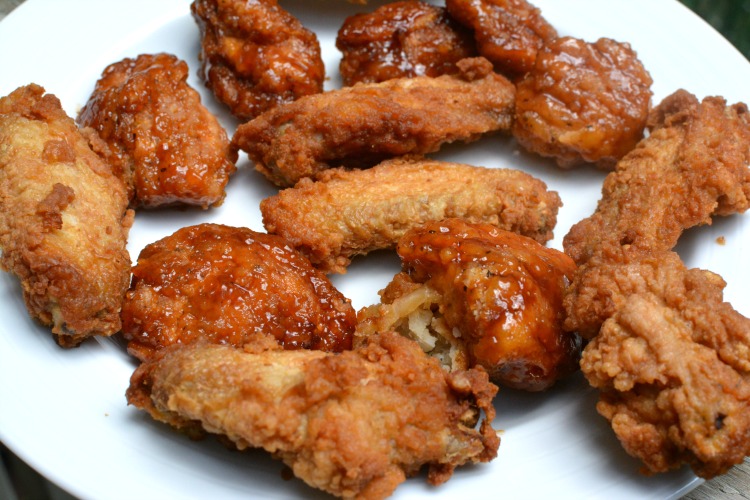 I have found that through the years Walmart has such fresh chicken. Whatever you are looking for in terms of chicken, they generally have at the deli counter. At the counter, you can purchase single pieces of chicken, buckets of chicken, all the way up to bulk purchases (they have boxes for both 50 & 100 piece orders). Fresh, fried, BBQ, and piping hot chicken is ready to be delivered right to your home via the Walmart deli counter!  You can also pick up the 8pc grab-n-go at both the deli counter and on the mobile merchandiser. You can  purchase whatever amount of fresh deli chicken you need, for whatever size celebration or meal!
To get us ready for our big BBQ party, I had my family sample the chicken first after I purchased it at Walmart. I ended up buying both the fried chicken and BBQ chicken, because I knew this assortment of chicken would make the combination party a smashing success. After tasting the chicken, my whole family gave it a huge thumbs up! Even the baby loved it! The chicken was so juicy and had us wanting more. The only problem is I need to definitely purchase the 100 piece order for the party! The chicken is so good that it goes so quickly!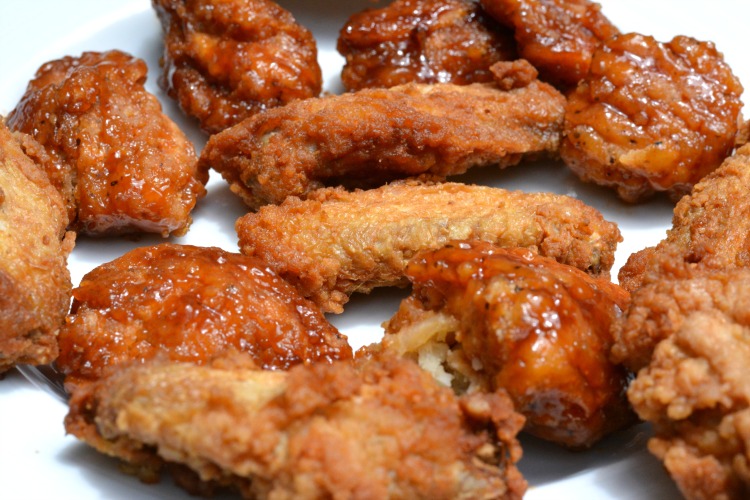 For Taylor's party and 4th of July, I decided a wonderful complement to the chicken would be my fantastic summer salad recipe. This would go perfect with the fried chicken and BBQ wings. I found out about this recipe from a girlfriend when I was in college and have been making it ever since. It is a light salad and one that will take no time at all to put together. Chicken +salad= a fantastic meal for any summer outing!
Summer Salad Recipe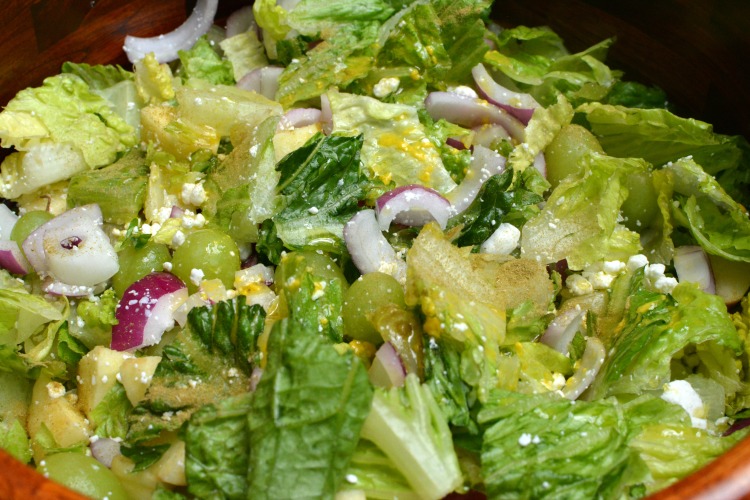 Instructions: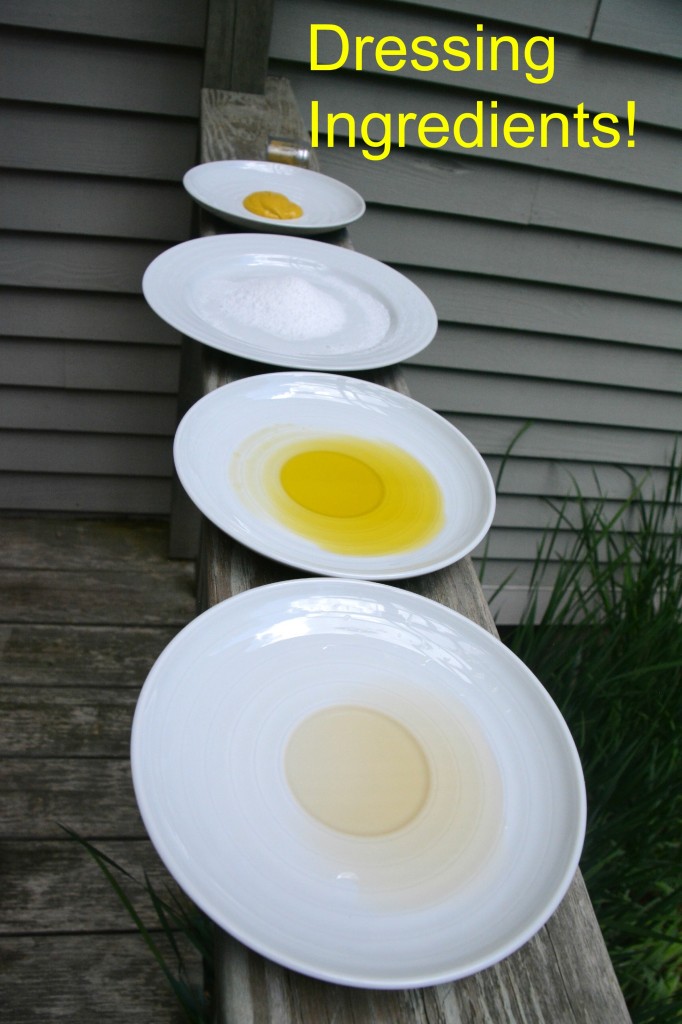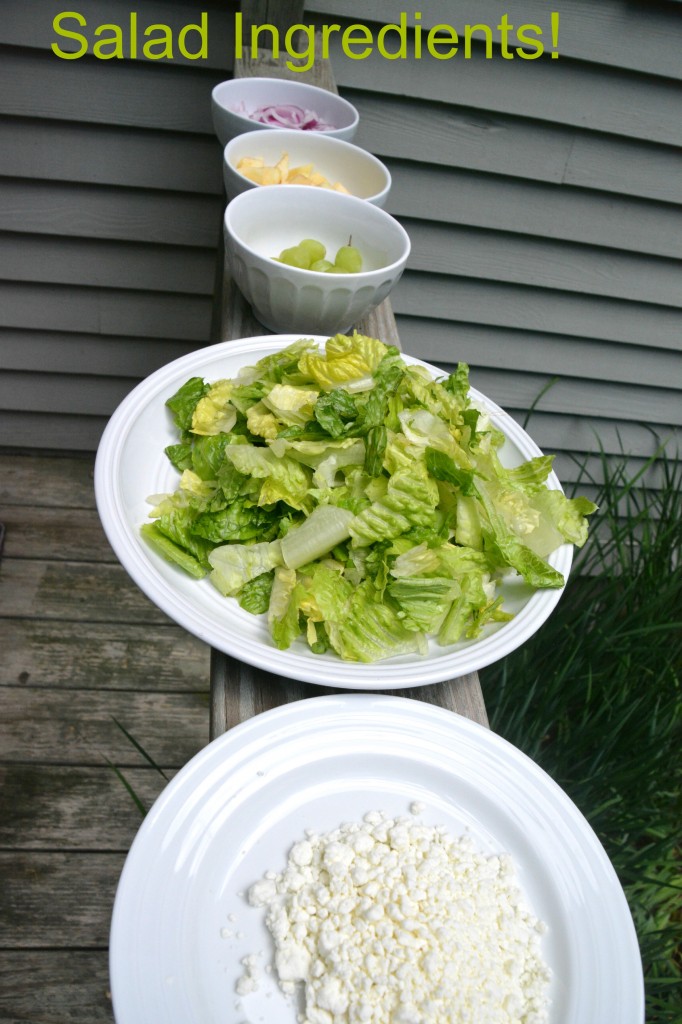 -2 bags of romaine lettuce
-1 large apple cut up into bite size pieces
-1 bag of candied walnuts
-1 small white onion chopped
-4 cups of red grapes (no pits)
– 1 cup apple cider vinegar
-1 cup sugar
-1 TBLS mustard
-1 TBLS olive oil
-2 TBLS poppy seeds
Directions:
For Salad-
1. Mix onions, grapes, walnuts, and apples in a small bowl.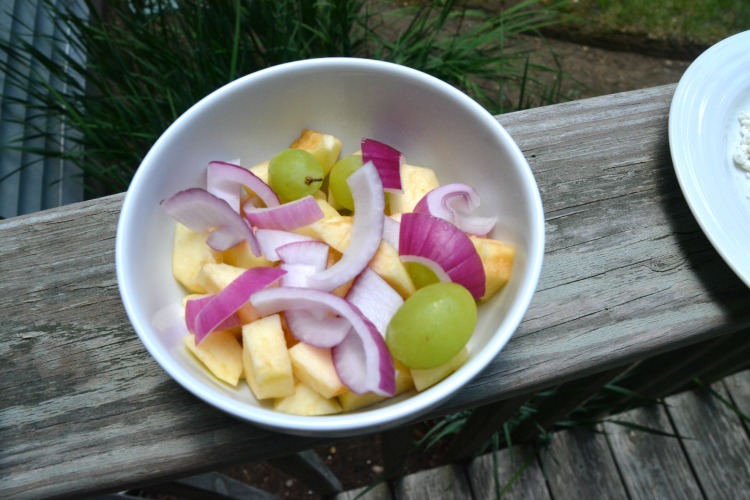 2. In a large bowl, fill with the 2 bags of romaine lettuce.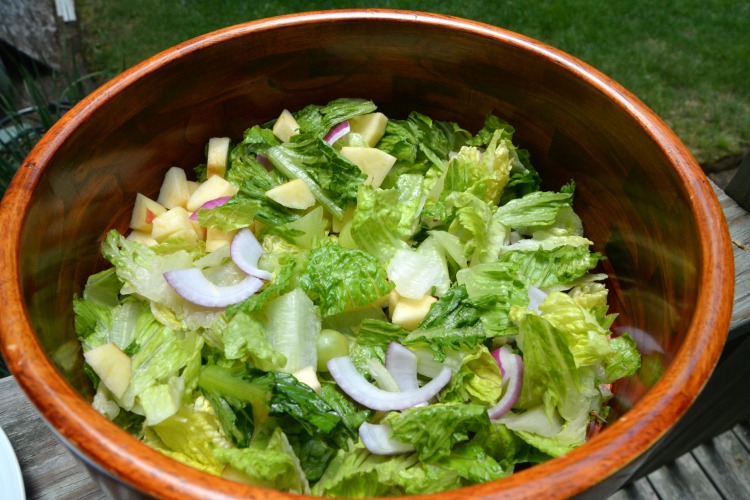 3. In #2, add ingredients from #1 and mix well together.
For dressing-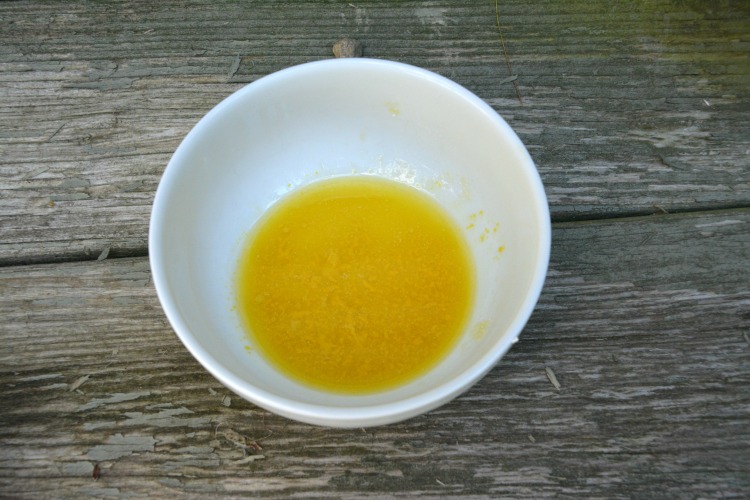 1. Combine apple cider vinegar, olive oil, and sugar. Mix well.
2. Add in mustard and poppy seeds to #1. Mix to a medium consistency.
3. Toss over salad and enjoy!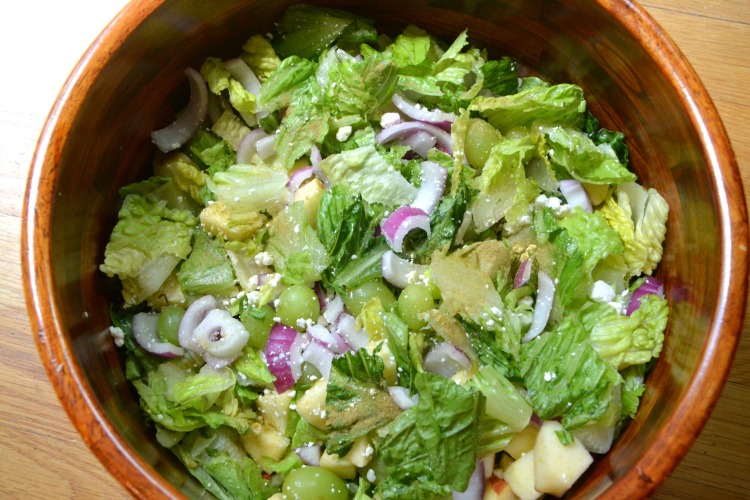 With a salad and chicken, this girl is prepared for the 4th of July/1st birthday party! It is a winning combination that will feed plenty of guests for the party. I might even add in a potato salad to go along with these great foods!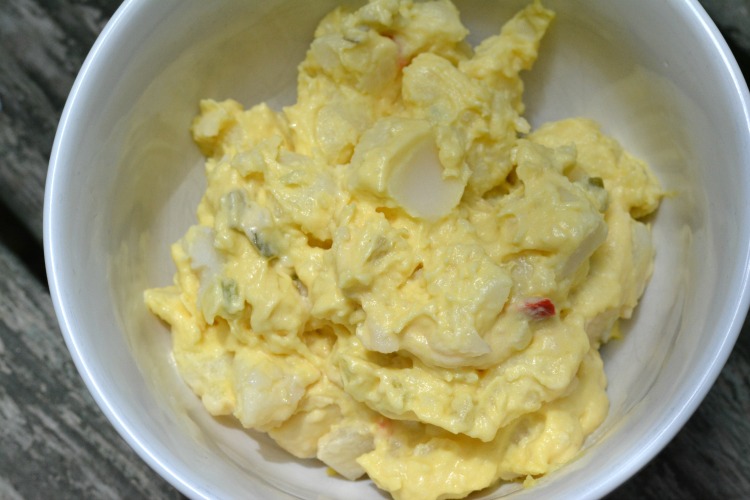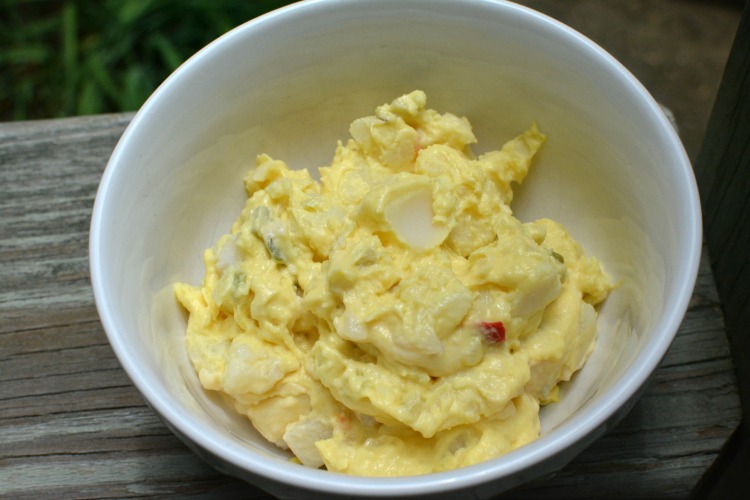 Whatever celebration you have coming up this summer, definitely check out the fresh chicken ready to be served at your local Walmart. Trust me when I tell you, that once you buy it, you will be coming back for more and more. I already visited Walmart three times since I found out about this chicken. Give it a try today and also give my salad a go! Let me know how you like it!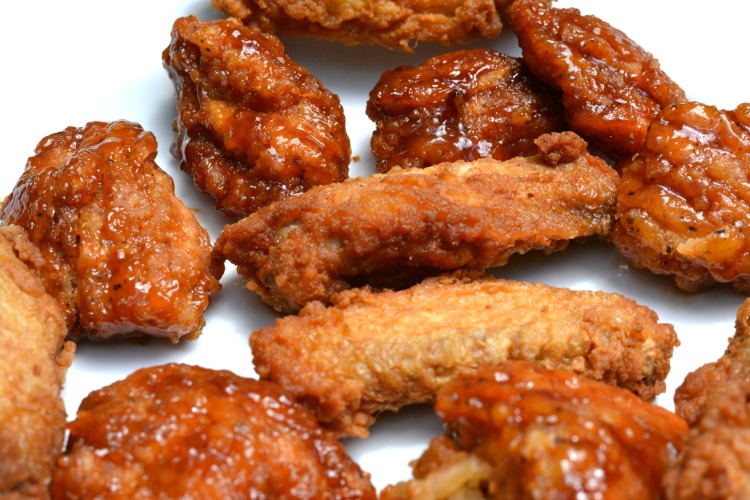 Be sure to check out your local Walmart deli for delicious fresh fried chicken. I'd love to hear what you'd use it for this summer?