Frozen…Frozen..Frozen…I bet if you have kids you have at least listened to one of the Disney songs or watched parts of the movie at least daily. In my household, I can't get in the car, without my kids begging me to turn on the Frozen soundtrack. They are totally obsessed, as I am sure most of your kids are. One problem I have though it getting my hands on Frozen merchandise. It seems like once it hits the shelves, it is gone! Now the awesome company, JAKKS Pacific, has an abundance of Frozen merchandise that can be found at Walmart, Toys R' Us, and Target, for very reasonable prices.
When we first received the Frozen merchandise in the mail, Hayley let out a huge scream! I am telling you, the girl lives and breathes Frozen. In the mail, we received a great Princess Anna dress, a Toddler Elsa Doll, and a fun Elsa's Magical Snow Wand.  JAKKS Pacific has a full line of dolls, dress-up, and role play items which allow girls to live out the adventures of Princess Anna and Princess Elsa, bringing elements of each sister's unique personalities to life.
The first item we received was the awesome Enchanting Anna Dress. They also have the Elsa dress, depending on what character your child likes better. This dress is ideal for dress-up play and features details to make your little princess look just like Elsa or Anna. Hayley had a Frozen birthday party and her JAKKS Pacific Frozen  Anna dress was the hit of the party! It features a satiny skirt with glittery flowers and the dress bodice is decorated with a beautiful glitter design. Your child will shine in their gorgeous Frozen Princess dress.  No matter where you are going, whether it is a birthday party, going to Disney, or just every day play, your child will look gorgeous in their Elsa/Anna dress.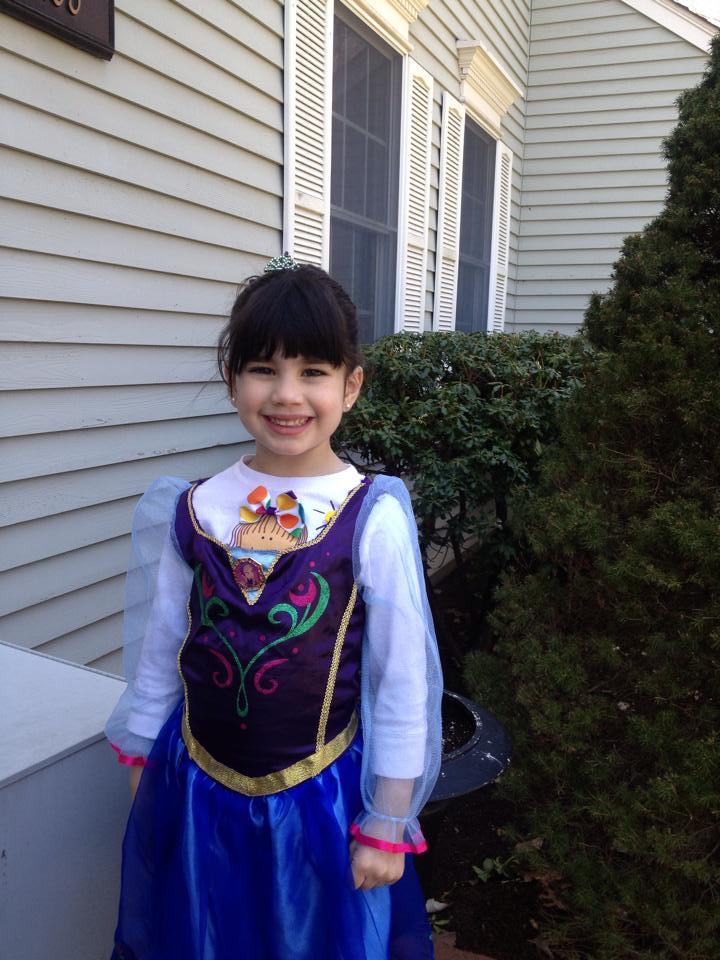 While this dress is awesome by itself, I think my favorite part of this dress is there is no buttons or zippers, so Hayley can easily take it off and put it back on, without any help from me. She can put on her Anna dress any time of the day, without ever calling for me. And the price- $19.99!! Yes, I said $19.99! What could be better!
JAKKS Pacific always comes out with such intricate and beautiful dolls and the new Frozen Elsa doll will leave your kids excited all day long! Hayley loves to reenact her own Frozen scenes using the Elsa doll and have Elsa play out her favorite parts. The toddler doll also includes the ever so lovable Olaf! Again if they like Anna better, they have a toddler Anna doll as well. Each of the dolls are dressed in iconic outfits from the film and have beautiful braided hair, a hairbrush, and a royal tiara. Each doll retails for $24.99, which is a great price for such a high quality doll.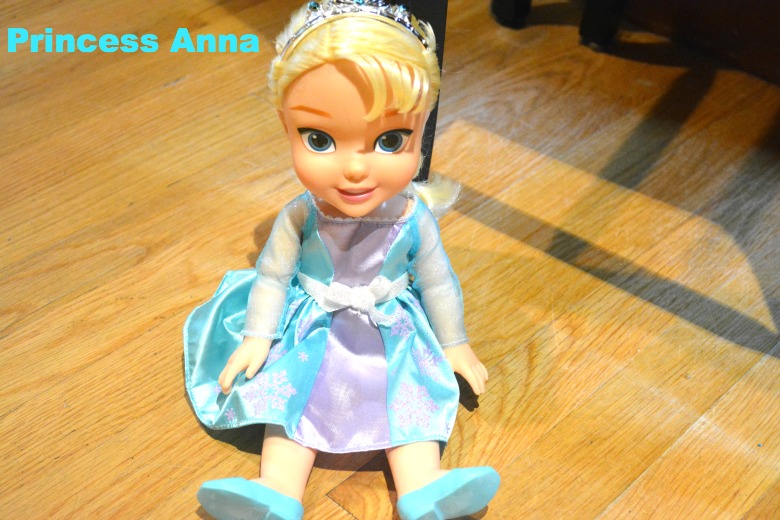 You can also bring the magic of Disney's Frozen to life with Elsa's Musical Snow Wand! This wand features an Elsa figurine inside a mini snow globe, on top of a beautiful wand. You simply shake the wand to see the snow go around Elsa and then press the button on the wand to hear "Let it Go." It is wicked cute and Hayley loves taking her magical wand with her wherever she goes!
Be sure to check out all the incredible Frozen merchandise from JAKKS Pacific today! Trust me, you will be the hit of your household once your kids receive these fun items from Frozen. Be sure to check out the Frozen merchandise on JAKKS Pacific today !
Win it: One winner will receive a Frozen Baby Doll Anna and a Snow Wand. This giveaway is run via rafflecopter so click read more to see the actual giveaway. The only mandatory entry is to tell me how many times your child has seen Frozen and who their favorite character is, in the comment section proceeding the post. While the other entries are optional, I suggest filling them out to increase your chances of winning. US only.
a Rafflecopter giveaway

*I received items from JAKKS Pacific for review. All my opinions are my own and not swayed by outside sources.*