* I work with Build-A-Bear on promotions. All my opinions are my own and not swayed by outside sources.*

One of my favorite activities to do with my kids is to visit our local Build-A-Bear. The kids have so much fun making their own plush bears and I enjoy watching the excitement in their eyes. While Build-A-Bear is so much fun, they also do a lot of charity work as well!
Build-A-Bear Workshop recently launched its 11th annual search for Huggable Heroes, to recognize and reward charitable-minded youths making the world a better place.  From now until June 12, you can nominate a young social entrepreneur between the ages of eight through 18 by visiting buildabear.com/huggableheroes or Build-A-Bear Workshop stores nationwide. Entries require short answer responses to the community service questions about someone or yourself who has made/makes a difference to the quality of life in their community and/or around the world. 50 finalists will be announced on July 9 and 10 selected young volunteers will be named Huggable Heroes on July 30, with each receiving $7,500 in scholarships and prizes. Ten winners will each receive a $5,000 scholarship and a $2,500 donation to a designated charity of their choice. Simply amazing if you ask me!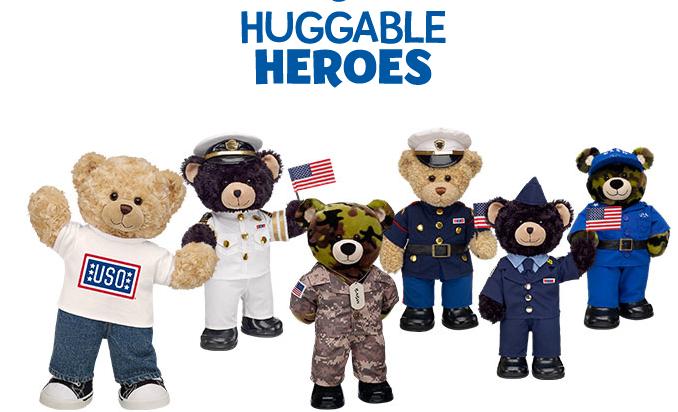 To date, more than 12,000 young people have participated in the Huggable Heroes program and Build-A-Bear Workshop has awarded over $1 million to these most charitable-minded youths in the country.  Collectively, the Huggable Heroes have recruited thousands of volunteers, gathered more than 300 million items, and raised more than $10 million for their causes. Be sure to place your nominations in today!
Build-A-Bear Workshop is also extending its celebration of heroes through a partnership with the USO on their Every Moment Counts campaign.  The goal of the campaign is to create moments that matter for our troops and their families. If you'd like to share a message of thanks, use #babwUSOthanks on your social media platforms and Build-A-Bear Workshop will donate one dollar to the USO, up to $50,000.