**I participated in a campaign on behalf of Mom Central Consulting (#MC) for Sprint. I received a product sample to facilitate my review and to thank me for participating.**
I could not help but notice the cell phone being waved in front of my face. It was as if the holder was taunting me with her much larger screen, size and sleek cool looking device. We were rocking out at the Dave Mathews concert and at all times you could see the light of at least a few cell phones being held up in the air to take photos and video of the show. I have to admit I was having screen size envy, and could see that the pictures on that phone being waved in front of my face were coming out much better than any of the ones I was taking with my phone.  Finally I had to ask about the brand.  No surprise that is was the Sprint HTC One (M8) Harman/Kardon Edition. I was so impressed!  I am lucky though because the best part of being a 2014 Sprint Ambassador,  is  it is my job to test out various Sprint devices throughout the year and share my experiences with my readers. I knew I just might be lucky enough to get to try my own one-day, and sure enough that day has come!
I was so excited when I received my package with the Sprint HTC One (M8) Harman/Kardon Edition, having seen it in action. I'd been dying to check it out since.  It makes sense that my first glimpse of the Sprint HTC One (M8) Harman/Kardon Edition was at a concert, because this phone was made for music lovers and I am certainly a huge music lover!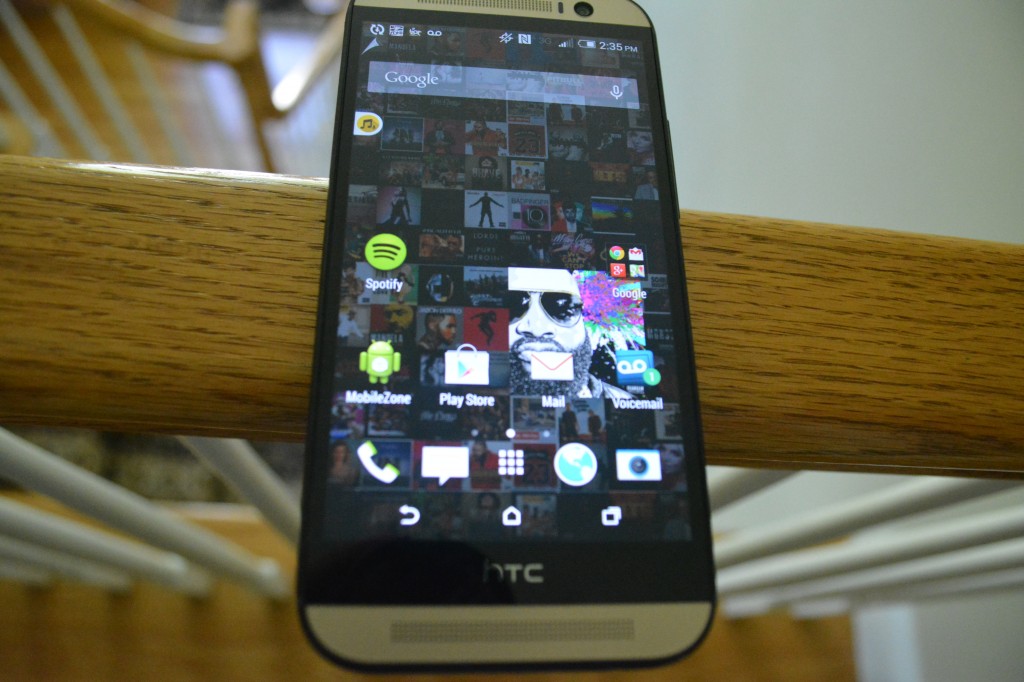 It has a revolutionary technology that restores all types of compressed digital music thus providing a high quality realistic sounding headphone listening experience. I would say that as a music lover my favorite thing about this phone is the incredible audio quality and the sense it gives you of being immersed in the music. Sprint really wants to please the music lovers out there, even  the ear buds that come with the phone are truly high quality, and now with the new Sprint Sound Sessions, Sprint is giving its customers access to the entire Spotify catalogue. That includes more than 20 million songs, which allows users to play music on demand, create playlists, discover new music, and share tracks with friends.  I never in my life thought that I can basically get any song I ever wanted with this phone. To me, this is simply amazing!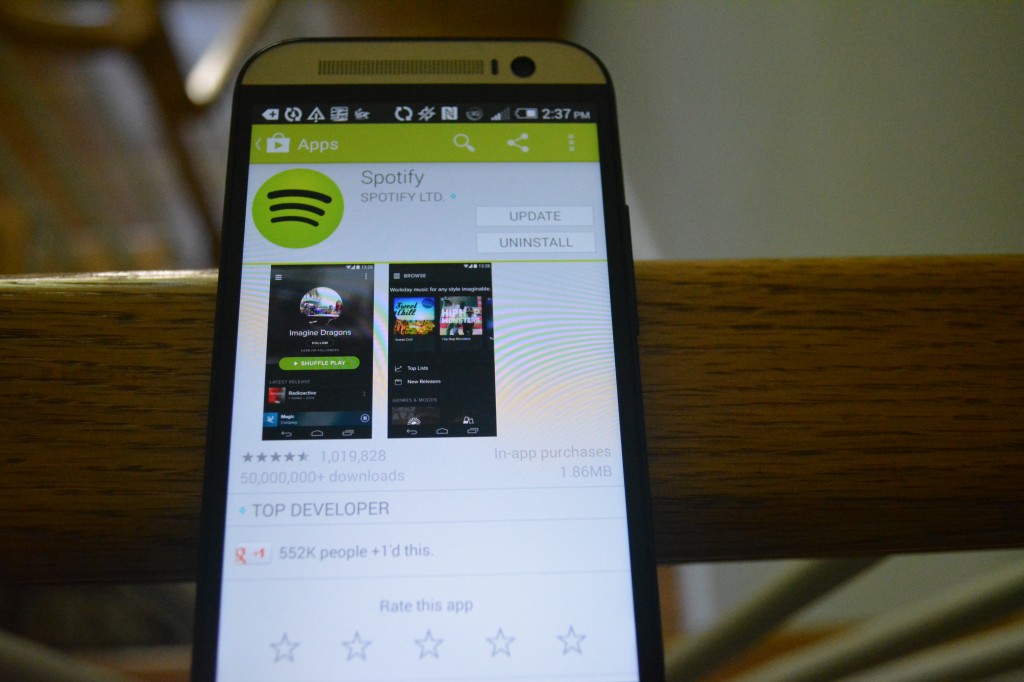 I also love the fact that the HTC One (M8) Harman/Kardon Edition offers unmatched audio quality and a complete music immersion experience. I am a very big jogger and use my phone to steam music. I found the music coming from my HTC One to be even better than my home speakers. I never thought that was possible but the music came out so clear and crisp. I now can listen to my phone and the crazy good music experience when I am working out or even after I put the kids to bed, when I am just relaxing. After all, I am 35 weeks pregnant, so I need to have some quiet time with just my phone and some good music.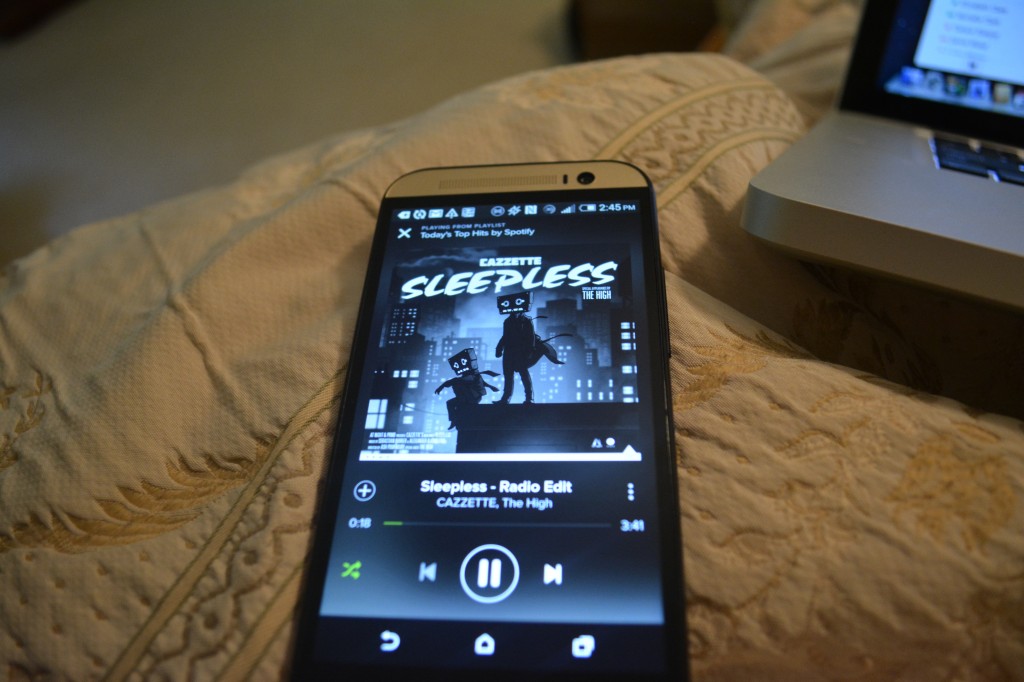 The other thing you know that I love as much as music is to take photos and video with my phone. As a blogger and mom, these functions are essential to the way I use my phone. So the side of me that loves to capture the moment, would definitely revolve around the amazing photo quality.  So it turns out that I was right when I thought that woman at the Dave Mathews concert was getting better images than me! The photos with my new Sprint HTC One (M8) Harman/Kardon Edition are far superior to the ones that I could get with my old phone.
Here is my cutie captured with this phone:
The glowing 5-inch full HD screen had caught my attention that night and now I can enjoy the phone with these amazing features along with the beautiful sleekly designed the all-metal case! By far one of my most favorite features is the The Duo Camera with instant capture.  You can capture front and rear camera views simultaneously!  Next concert I'll be the girl with the coveted phone!
Oh and I would be remiss if I did not mention the 
Harman Kardon's Onyx Studio
. Harman Kardon's Onyx Studio provides the ultimate sound companion to all your smart Bluetooth® enabled devices, delivering room enriching sound through its 4 powered speakers and dual passive radiators. Onyx Studio's stunning good looks camouflage its wealth of wireless technologies inside, allowing for instant access to any of your Bluetooth® enabled devices and quality sound all around. This paired with the HTC One in no time at all. We love playing this downstairs and being able to hear music all over the house. It is also portable to bring from one room to another, to listen to music just about anyway we like to!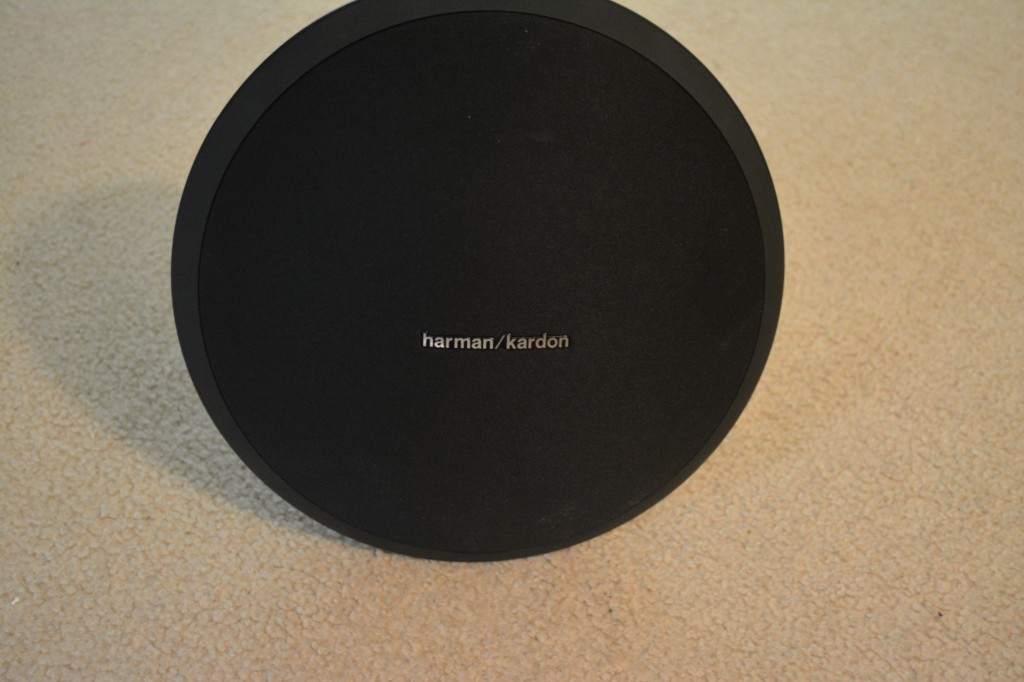 What feature do you like best about the HTC One (M8) Harman/Kardon Edition phone from Sprint?