***I am a member of the Collective Bias®  Social Fabric® Community.  This shop has been compensated as part of a social shopper amplification for Collective Bias and its advertiser.***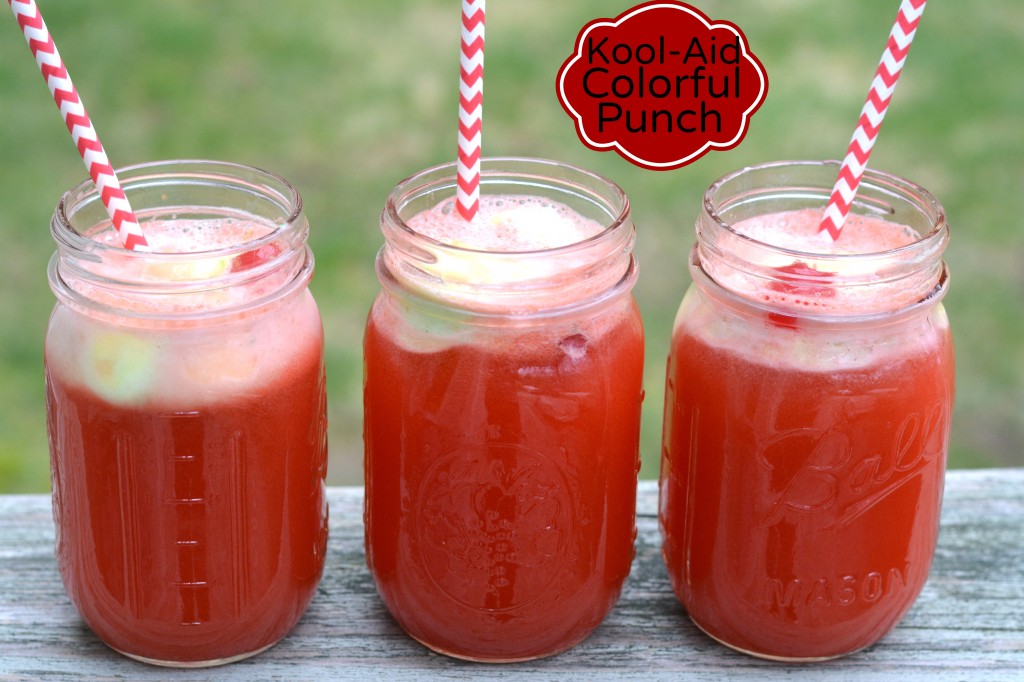 I don't know about you but I am so done with the winter we had here. It was absolutely frigid but that is now a thing of the past. With the temperatures increasing and Spring/Summer upon us, we can get ready to have some outdoor fun again. I live in Rhode Island (yes the smallest state in the country) but also one that has an incredible amount of outside fun for teenagers and adults to enjoy. While I  love my kids, I tend to send them to camps, so my husband and I, along with our friends, can have some adult time. There is nothing like doing some outdoor activities or visiting some fun places with my friends and husband, to really enjoy our beautiful state. Whether it is an outdoor picnic, a hiking trail, or just a friendly game of tennis, we make sure we are having fun but also staying hydrated. We can reach 100 degrees F here and we need some great drinks to quench our throats. For this, I turn to the all new and totally awesome Ready-To-Drink 96oz Kool-Aid bottles, which are fantastic to take on the go!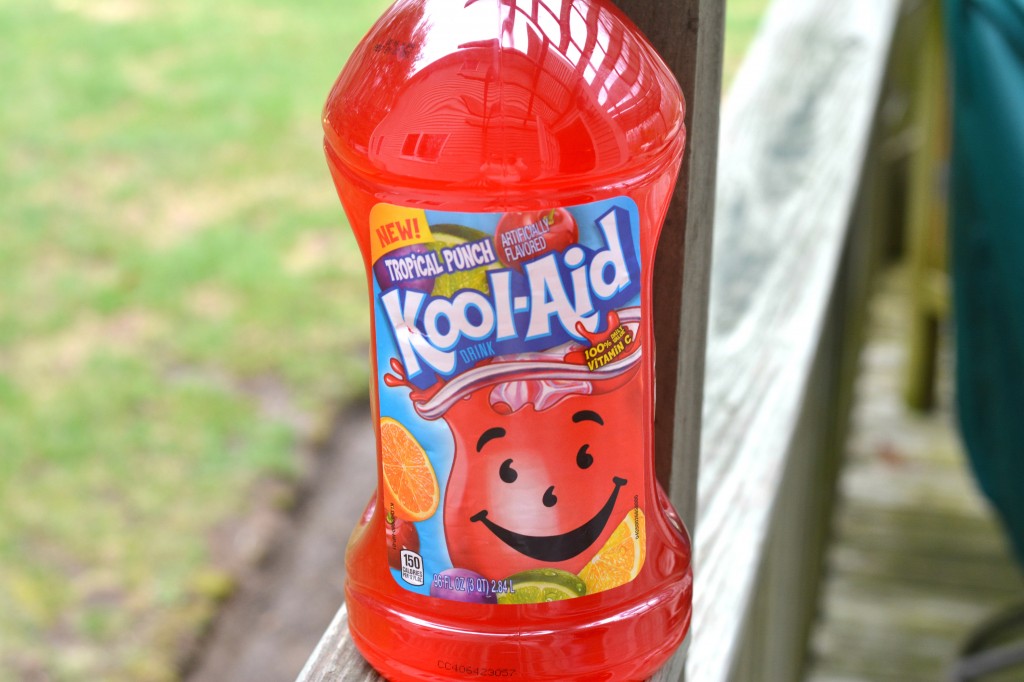 This year, I plan to pack a cooler with the 96 oz. Kool-Aid bottles and some snacks so my husband and I can do some our favorite activities in Rhode Island. One of our favorite things to do is to participate in an outdoor picnic in Newport. There is nothing like walking along the Cliff Walk and then stopping for a picnic lunch complete with Kool-Aid fruit drinks. The new bottles are HUGE and easily portable, so it allows us to drink throughout the day, without ever fearing that we will run out! The 96oz container is a very large and convenient way to purchase this beloved beverage and allows us to stay active, without having to run out mid-picnic to get a drink.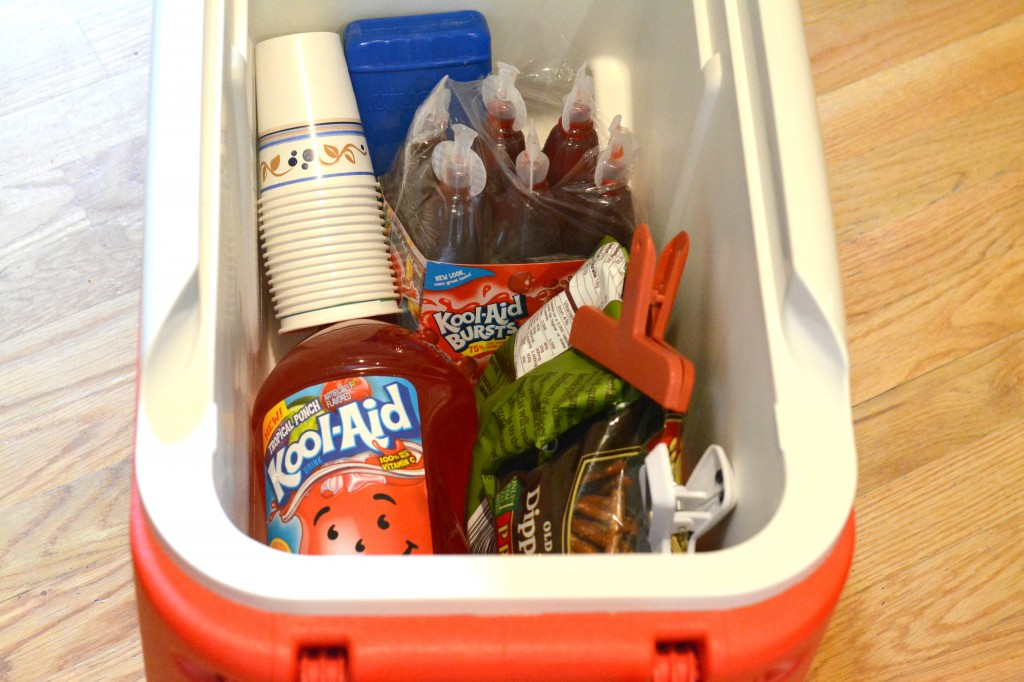 Two of  my all time favorite Spring/Summer activities to partake in, when I know the Kool-Aid bottles will come in so useful, is the annual airshow  at Quonset Point, which my husband and I generally go to each year. There is something really special about seeing the Blue Angels flying high above. Although it is so much fun, it is also incredible hot. By taking the Kool-Aid Mega 96 oz bottles, I know we will be covered. It is going to be so refreshing to #KoolOff with this delicious drink.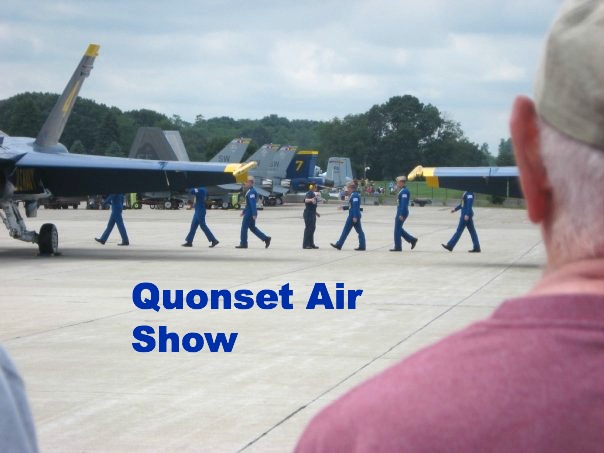 Another activity we love to do is some hiking along some of the beautiful Rhode Island landmarks. We always take a huge backpack and make sure to  pack in some Kool-Aid. I can't wait to start hiking again- only a few more weeks and the temperatures will be perfect.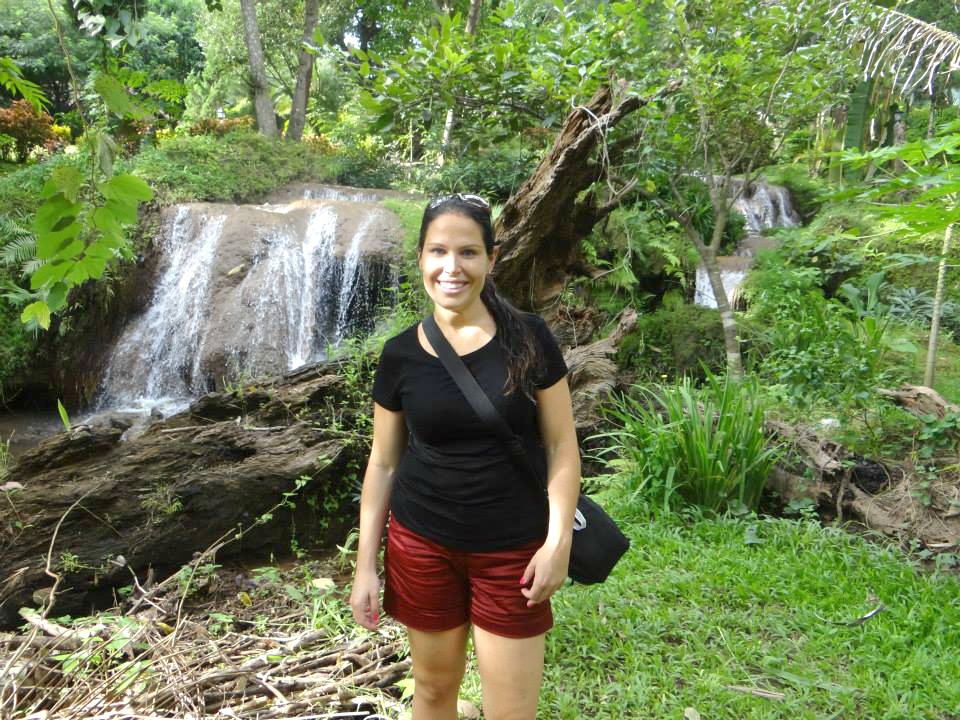 While we plan to take the Ready-To-Drink 96oz Kool-Aid bottles, I knew the first thing I needed to do was stock up on them. I headed to my local Walmart and readily found them in the Kool-Aid stand along display near the food aisles. They had the 96 oz bottles in all the delicious flavors, as well as some other fun Kool-Aid products such as squeezers.  When I was looking at the display, I thought to myself that I could use this huge Kool-Aid bottle and make a delicious Kool-Aid Colorful Punch, that my sister in law has made for the past few Christmas holidays. Since we were having some friends over for a barbecue, I thought why not make them this punch as a great option for them to drink. I picked up all my necessary ingredients and then headed home.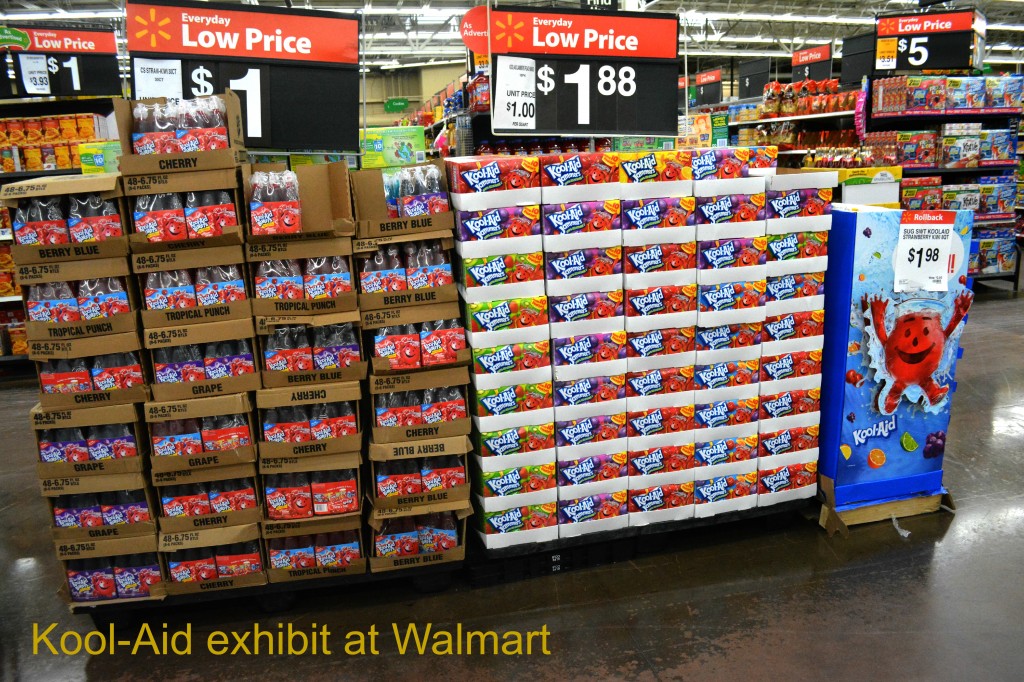 When the day of the barbecue arrived, I made my easy, but totally DELICIOUS, Kool-Aid Colorful Fruit Punch. This takes no more than a few minutes to make and will have your guests wondering your special secrets to make it so yummy.
Kool-Aid Colorful Fruit Punch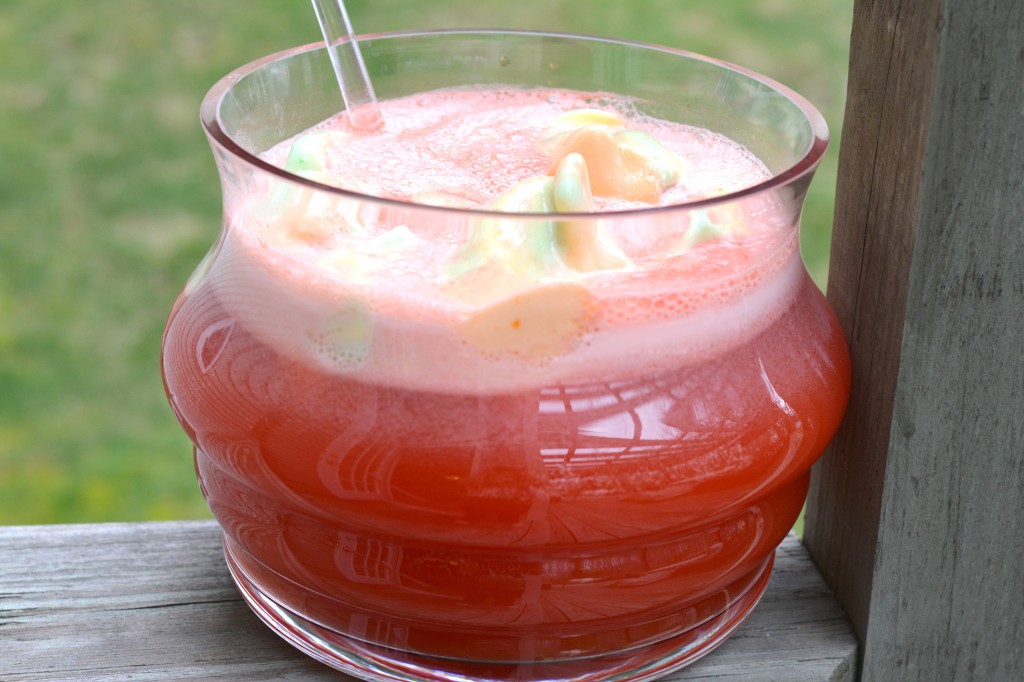 Ingredients: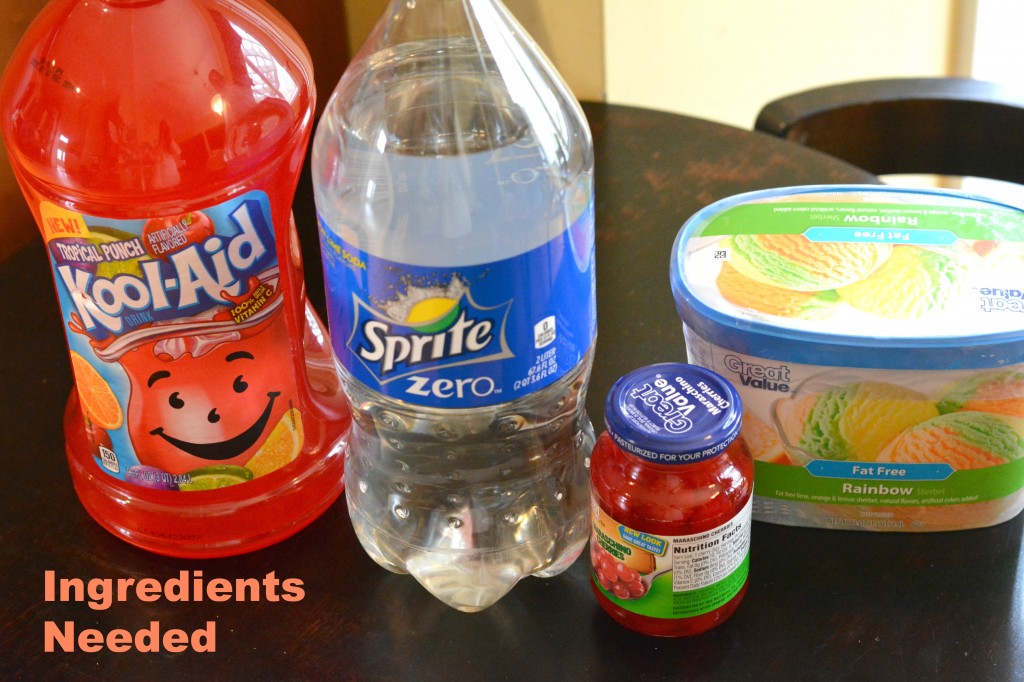 -96 oz. cherry flavored Kool-Aid bottle (feel free to use any flavor you like)
-1 bottle of sprite
-1 container of sherbet
-1 jar of cherries
Directions:
1. In a large punch bowl, add the Kool-Aid and sprite. Stir the mixture together.
2. Add in sherbet and stir another minute or two.  It takes about 10 minutes for the sherbet to thaw in the punch. I usually wait until it semi-thawed to serve.
3. Pour into glasses and add cherries for fun garnishing. Enjoy!
This is a great version of Kool-Aid punch that is sure to please all the teenagers and adults, that are coming over for that special barbecue or outdoor fun this Spring/Summer. This is just something a little extra special to jazz up your Kool-Aid but in all honesty, just purchasing the 96 oz. Kool-Aid bottles at Walmart, will be a convenient, fun, and easy way to get in a great beverage for your summer outings. Let me know how you like it?!
Want to try out the new 96 oz Kool-Aid bottles?  Jim Dillard, pro fisherman, could be coming to your local Walmart to help promote the new 96oz Kool-Aid bottles! There will be product giveaways, t-shirts, games, and more fun activities!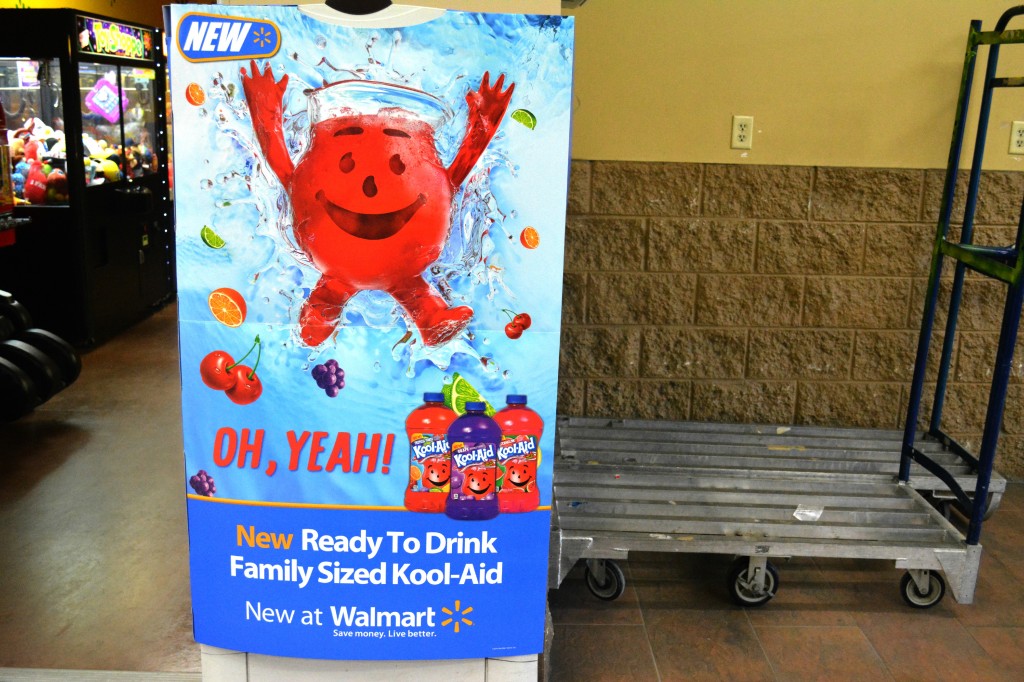 Here is the complete schedule of where he will be:
Friday May 30th 5-7pm:
13675 Highway 43 Russellville, AL WM Supercenter
Saturday May 31st 3-5pm:
3100 Hough Rd Florence, AL WM Supercenter
Saturday May 31st 6-8pm:
517 Avalon Ave Muscle Shoals, AL WM Supercenter
Friday June 20th 5-7pm:
1210 Mineral Wells Ave Paris, TN WM Supercenter
Saturday June 21st 3-5pm:
1225 Paris Rd Murray, KY WM Supercenter
Saturday June 21st 6-8pm:
809 N 12th St Murray, KY WM Supercenter
Friday August 8th 5-7pm:
360 Harbison Blvd Columbia, SC WM Supercenter
Saturday August 9th  3-5pm:
1326 Bush River Rd Columbia, SC WM Supercenter
Saturday August 9th 6-8pm:
2401 Augusta Rd West Columbia, SC WM Supercenter