*This is a partnered post. All my opinions are my own and not swayed by outside sources.*
The iPad has become such an incredible teaching tool theses days for little ones. This is a great thing because any parent with little kids knows that it's impossible to keep your child away from it, if you own one. If you do not,  you are braced for major tantrums every time you take yours out to use it.  No thank you! So I love when I come across apps that are truly great educational tools. For me if they are going to spend time on the iPad, it has to be educational to the kids, but make the kids feel like they are just all about fun.
I am so excited when I find good new kids apps that my own children will love and get great entertainment value out of. The new interactive storybooks on the market are revolutionizing the way our children read. Laura's Journey to the Stars is a great new kids app that my kids love, and that I am excited to tell you about too!   It the first in a series of interactive storybooks that will be released over this summer. This story takes your kids on an astronomical adventure with Laura and her little brother Tommy, with a little magic from Laura's star thrown in.
It's important to me that the art of beautiful illustrations that I grew up admiring in board books, and that sparked my own imagination as a child, is preserved even digitally.  The popular book illustrator Klaus Baumgart beautifully illustrates Laura's Journey to the Stars. For just $2.99, way less than the cost of a traditional board book, my kids are totally engaged with this app.  Sound effects, mini games and over 80 animated scenes capture the kids' imagination in this interactive story. Laura's Journey to the Stars is available in ios and android, as well as three languages, English, German and Mandarin Chinese.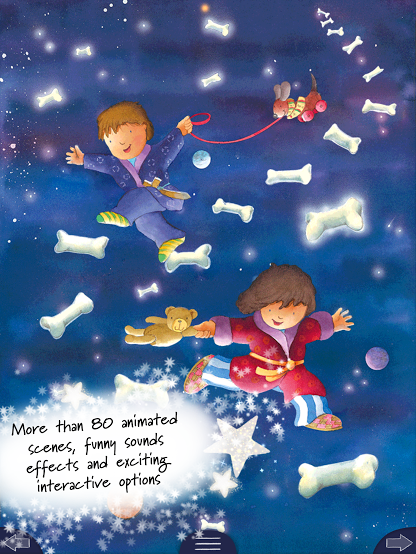 Laura's Journey to the Stars is such a sweet story of love and friendship, with educational value along the way. This is one app that my kids really have fun with, and I'm sure yours will too. Hayley loves seeing all the funny sound effects and fun activities.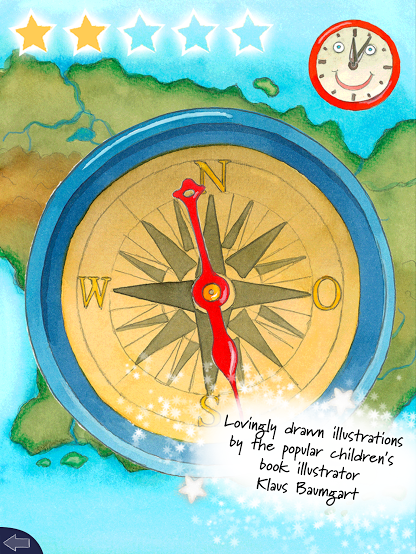 Here is some additional information about the app as well as their social media links to learn more:
Here is a summary of some of the great Features of Laura's Journey to the Stars includes:
– Beautifully drawn illustrations by the popular children's book illustrator Klaus Baumgart
– More than 80 animated scenes, clever sound effects, and engaging mini games
– Captivating narration by native speakers in three languages: English, German, and Mandarin Chinese
– Intuitive, child-friendly controls
– Social media sharing, volume and language controls, and library panel accessible via the title page's teddy bear
– No in-app purchases
Links to download app:
iTunes: http://bit.ly/1kTyIW0
Google Play: http://bit.ly/1hv9Ccr
Amazon: http://amzn.to/1lVCbVl
Definitely download Laura's Journey to the Stars (it is only $2.99) and let me know what you think!