*I participated in an Ambassador program on behalf of Mom Central Consulting for Kohl's. I received Kohl's gift cards and sample pieces to facilitate my posts and as a thank you for participating.*
I am very excited to report that the Peter Som DesigNation line is now available at Kohl's stores nationwide. This line debuted in stores on April 10 with online sales that started on April 7.  I talked about my love of this collection when I had a sneak peak of it a few weeks back  such as this adorable pineapple flowing shirt,  just in time for the beautiful weather upon us:
Before I show you some of the gorgeous pieces from his collection, I thought I share some interesting information about Peter Som, designer extraordinaire!
About Peter Som: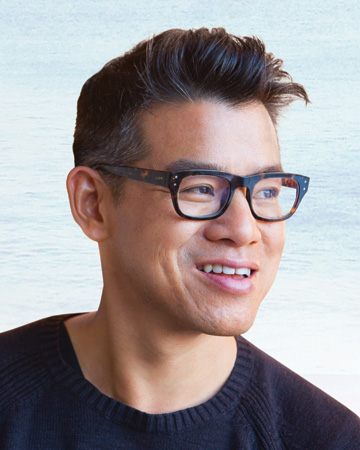 *Peter Som's aesthetic of bold sophistication and eclectic elegance brings a fresh point of view to the fashion world. The San Francisco native began drawing at a young age – inspired by his architect parents and the laid-back elegance of the Bay Area. Today, Peter continues to draw from these early influences as he designs clothes for confidently elegant women. Known for his signature bold prints, Peter's designs are feminine, quirky yet classic. In Peter's world, social eccentrics like Peggy Guggenheim and Edie Beale stand alongside creative minds like Diane Arbus and Cecil Beaton.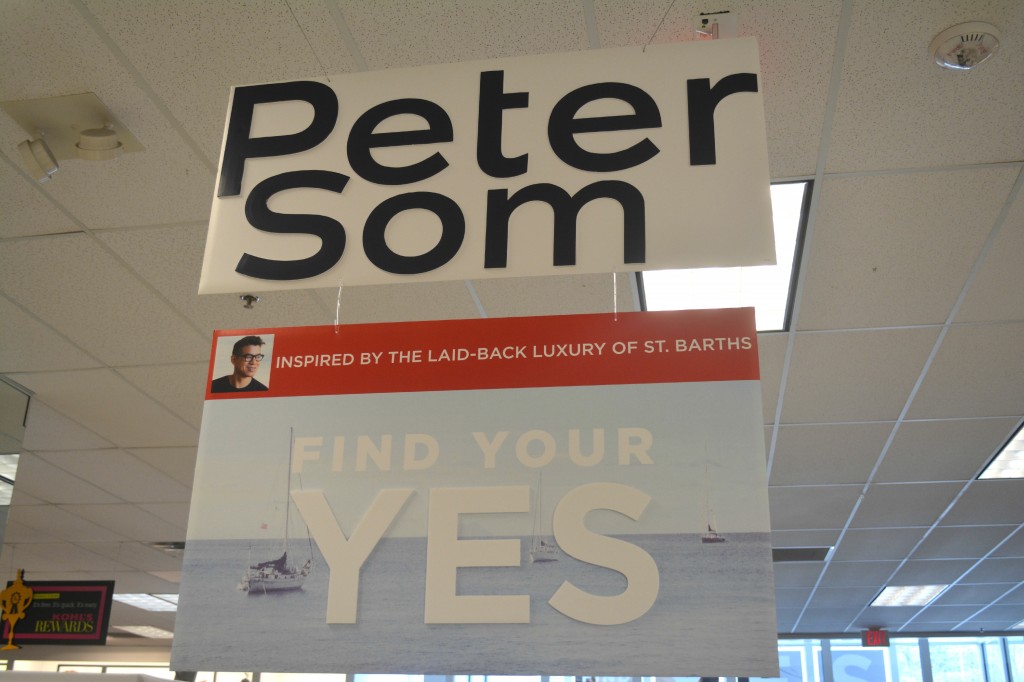 Peter's clothes continue to win accolades from buyers and critics alike and are regularly featured in major fashion publications, including Vogue, W, Elle, Harper's Bazaar and InStyle. A generation of stylish celebrities have embraced Peter's collection, among them Allison Williams, Kate Mara, Jessica Alba, Rachel McAdams, Lea Michelle, Scarlett Johansson, Claire Danes, Maggie Gyllenhaal and Ginnifer Goodwin.*
His designs are fresh, original, and bring back that tropical St. Barth's feel!  Being 7 months pregnant, I am not going on any sort of vacation any time soon, however, with his clothes, I can close by eyes and pretend I am on the Island of St. Barth's.  He drew his inspiration for his clothes line from his lifelong love of the beach and his experiences he gained while visiting St. Barth's.  He reflects on his experiences through his Instagram photos and translates those pictures to his clothing line. Everything in his line is so carefree, light, fun, comfortable, and chic.  He uses bold colors, flattering patterns, and beach prints to bring the fun of St. Barth's to his clothing line.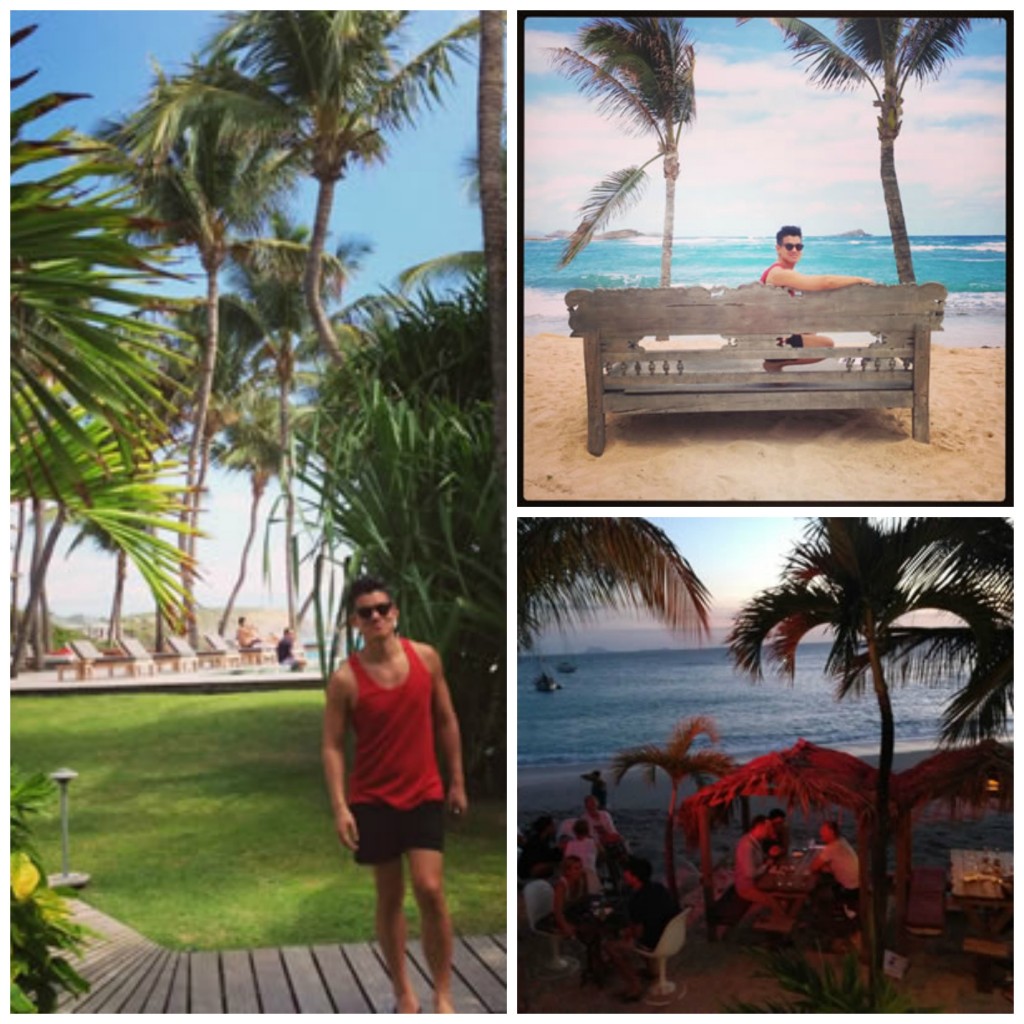 Peter Som also draws inspiration from his own sketches. He draws what he believes will look good on women while giving them the confidence and fun to dress up or dress down his pieces. Every piece is handcrafted from his sketches and what he feels will give women that comfortable, stylish, and fun look.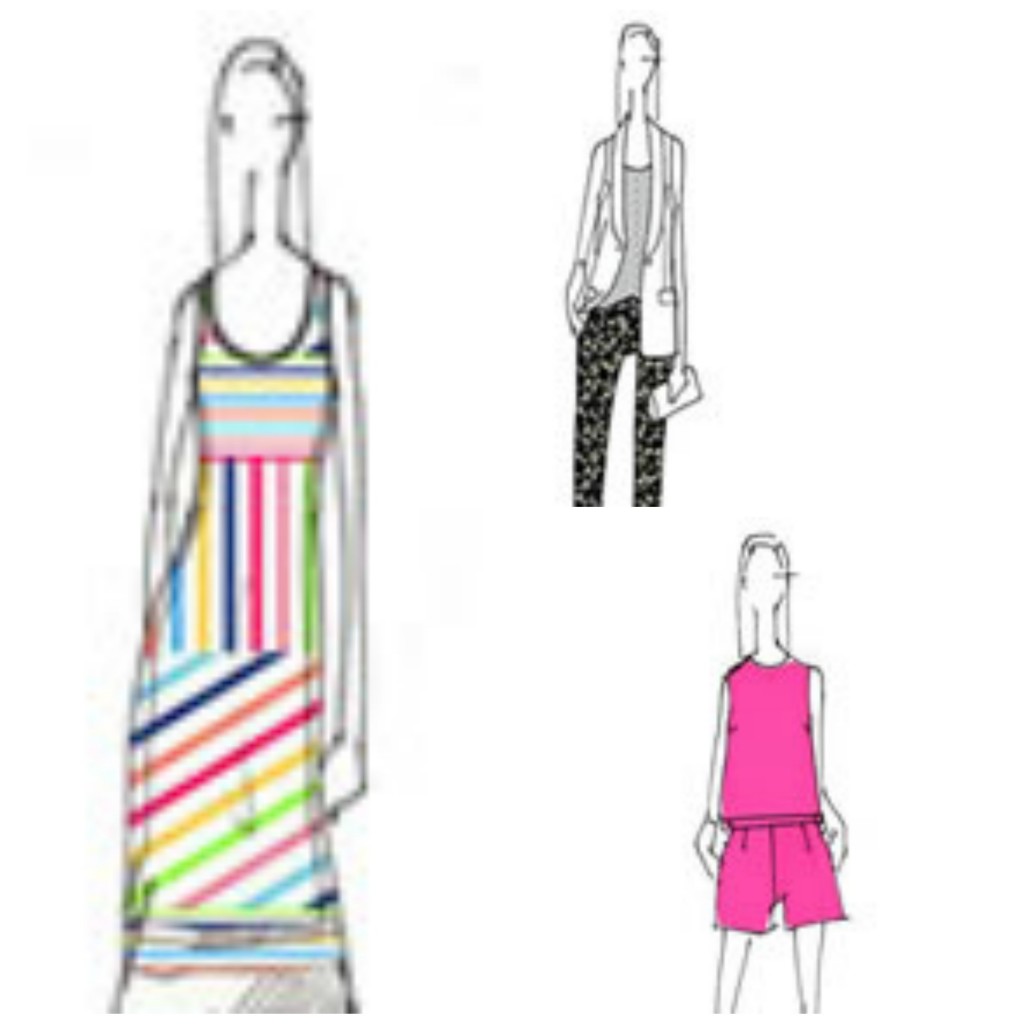 I had a chance this week to head to my Kohl's and see some of his fabulous pieces, which were front and center at my local Kohl's. I ended up buying a dress from his line, as well as a shirt that mapped the landmarks of St. Barth's. I plan to go back next week to shop even more of his pieces so stay tuned for that!
My first thought on the Peter Som V-neck dress I bought is it looked so carefree and comfortable. I instantly tried on this striped light blue and navy dress and was amazed just how confident I felt in it. Being 7 months pregnant, not every item I try on gives me the confidence to step outside. However, this dress made me feel like I was on my "A" game all while pretending I was visiting the Carribean again, strolling on the beach. This dress I can wear on the beach, but equally pair it with a pair of stilettos and make a fun, fashionable, and more dressy night outfit with it. I also plan to go back to Kohl's to get some accessories to dress it up, if I decide to make it a more nighttime look. However, for now, I can't wait to hit the beach with my kids and show off my beautiful Peter Som V-neck dress.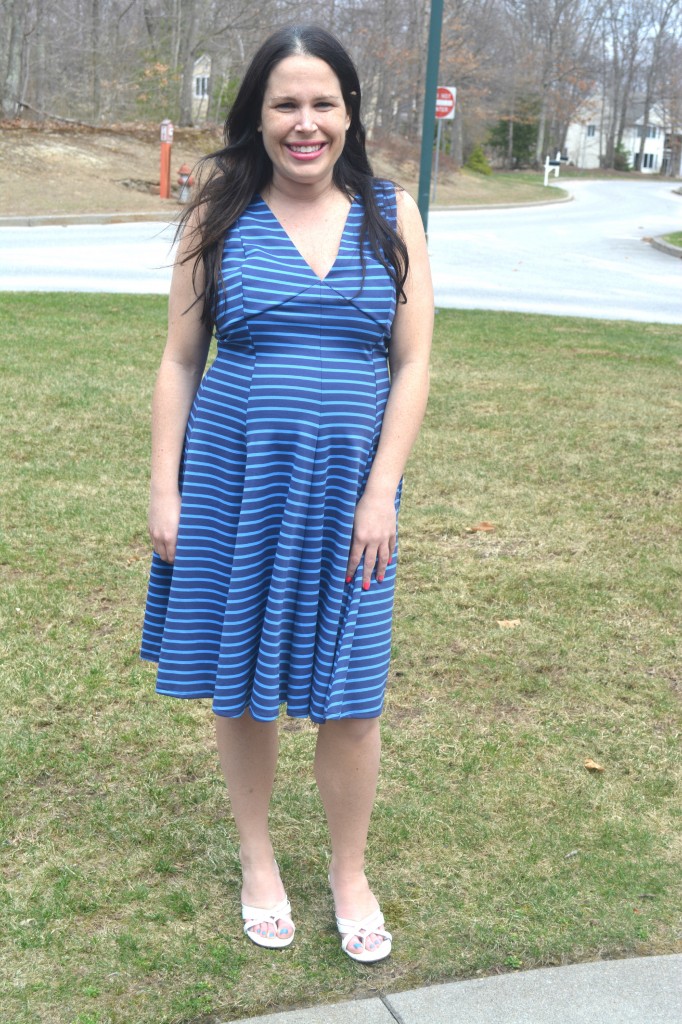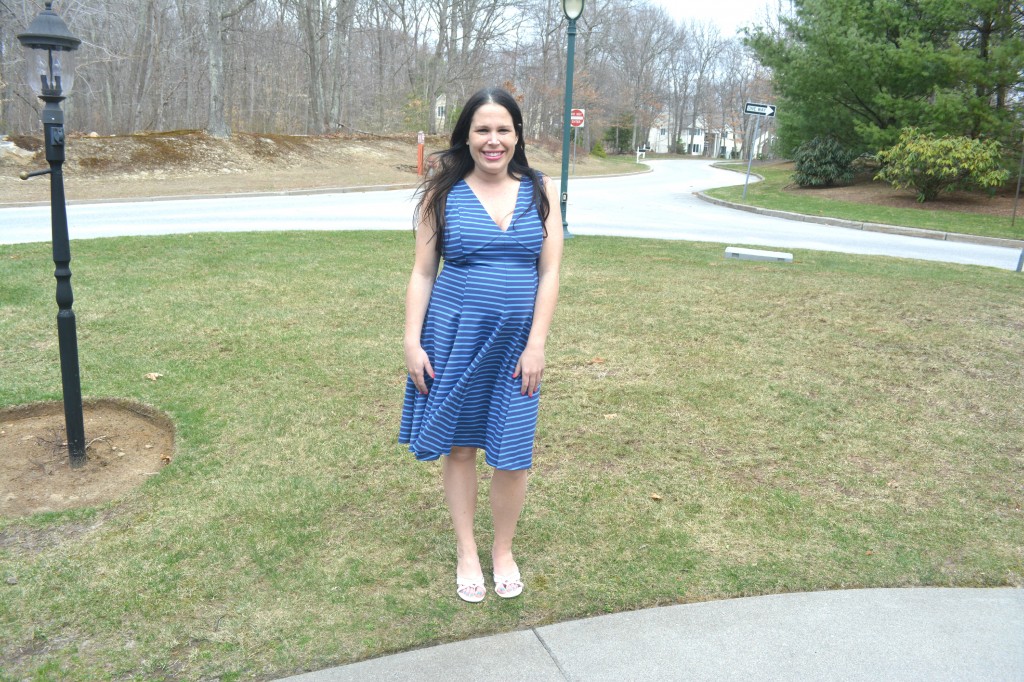 I also have to rave about his fabulous St. Barth's  V-neck sweatshirt. The material on the shirt is so lightweight and it makes me feel like I truly am on vacation when I wear it. I can pair it with jeans or a pair of white capris to make it a beach feel. The colors are so vivid, the prints are detailed, and the shirt is one that can be worn over and over, in many different capacities. We are going to a Memorial Day barbecue this year and I can't wait to show off his collection and particularly this shirt. My whole family has been to St. Barth's so I know they will appreciate the landmarks present on the shirt.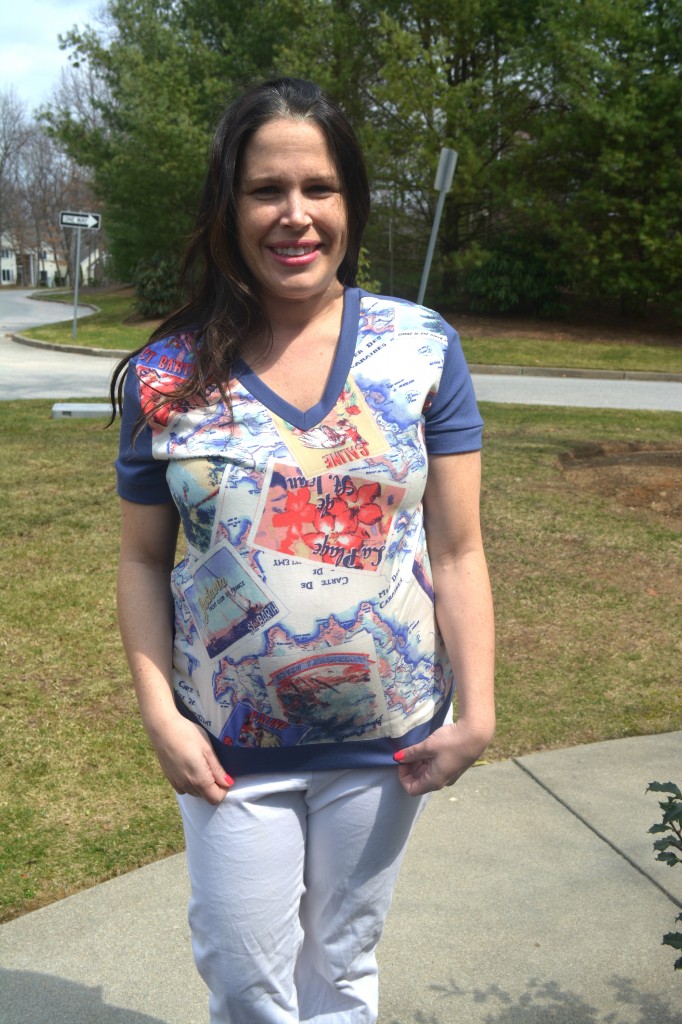 While I was in the store, I saw other fabulous Peter Som pieces that I plan to check out on my next shopping trip to Kohl's. I have never been one to wear maxi dresses but I definitely plan to try on some of his, as they seem so gorgeous and the colors/prints are really second to none. Maxi dresses allow you to remain comfortable but give you that nice femine touch.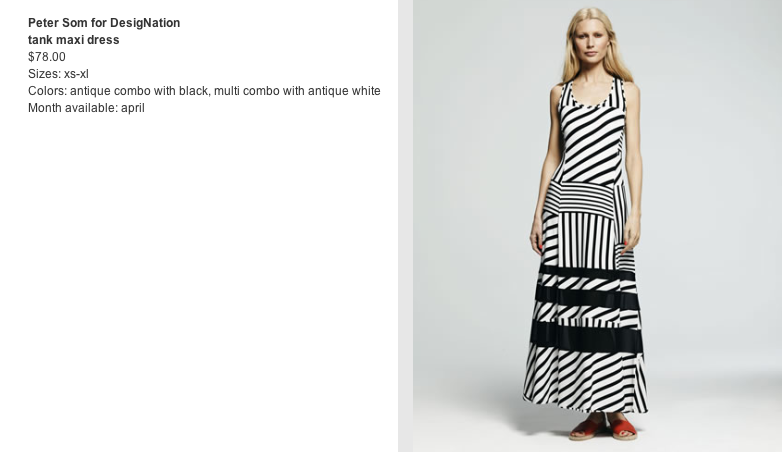 Don't worry if Maxi dresses are not for you, as they have a full line of shorts, dresses, tops, and even jumpsuits that are sure to please everyone out there. Check out some of the variety of clothes you will find from the Peter Som collection at Kohl's. It is time to start feeling you are on vacation and no better way than to dress the part!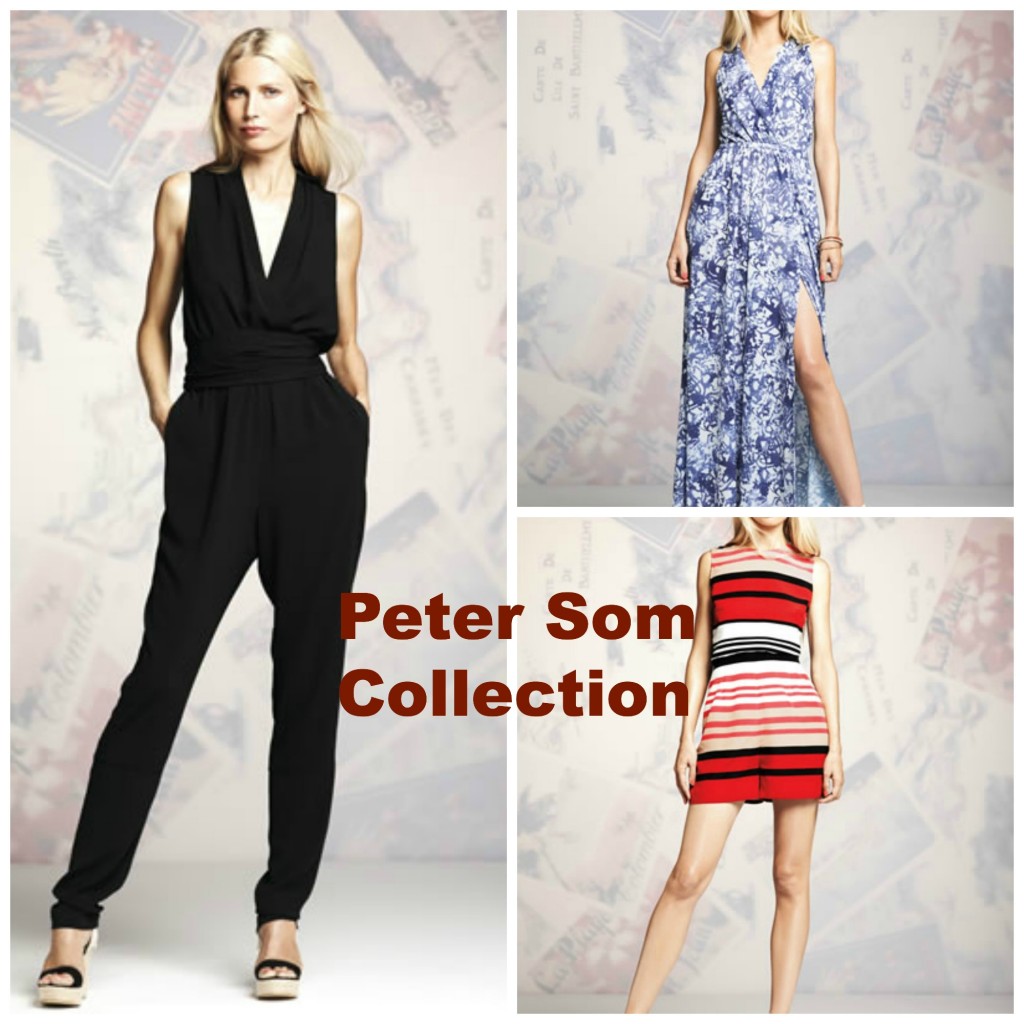 Buy it: You can now shop the Peter Som collection for DesigNation online and in stores across the country. His clothes  are limited releases so you will have to make sure to visit your local Kohl's as soon as possible, or visit the store online to start shopping.
Win it: One winner will receive a $100 Kohl's gift card to go shop the Peter Som brand new collection. This giveaway is run via rafflecopter so click read more to see the actual giveaway. The only mandatory entry is to visit the Peter Som collection online at Kohl's and tell me your favorite clothing piece. While the other entries are optional, I highly suggest filling them out to increase your chances of winning. US only. Good luck! Ends 4/30.
a Rafflecopter giveaway