*I participated in a sponsored  campaign with Gallo Family Vineyards Hearty Burgundy Wine and Mom it Forward Blogger Network. All my opinions are my own and not swayed by outside sources.*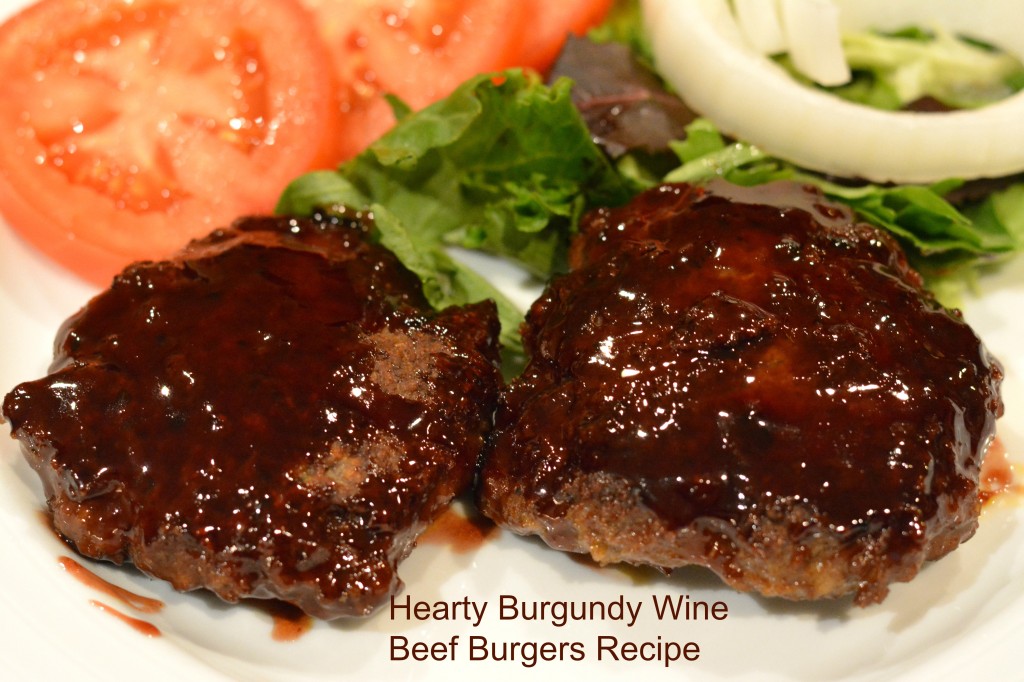 As a mom with two small kids, I have very little time to myself. My go to time is usually when I am cooking and the kids are watching television. I call it my "me time" because that is the time I pour myself a nice glass of wine and nibble on some foods while cooking. I am a HUGE wine fan, although for the next three months I am still on hiatus until this baby comes. But you better believe, that once July 7th comes, I will be back to drinking my wine, as I cook. I have tried many varities of both red and white wine in my days, and my new favorite one that I sampled a taste of is Gallo Family Vineyards: Hearty Burgundy Wine. While I only had a sip and LOVED the delectable taste, my husband has been drinking this wine nightly with the dinner I prepare.  He is mostly a red wine fan and he tells me to keep buying the Gallo Family Vineyards: Hearty Burgundy since it is just so good!

This year marks the 50th anniversary of Gallo's Hearty Burgundy, which is America's first truly iconic Red Blend. This wine was invented by Gallo's founders Ernest and Julio, who enjoyed growing up in Italy and eating great foods with spectacular wines. This led them to create a wine that could pair well with their classic Italian meals of pasta, bold red sauce, and spicy meats. To mark this celebration, Gallo Family Vineyards has produced a limited edition bottle that pays homage to the original flavor profile that first brought American into wine in the 1960's and 70's.
What I love about this wine, is just how diverse it is. While my husband loves drinking it with the traditional cheese and crackers that I sometimes serve as an appetizer, he also says it goes well with so many various dishes I makes such as chili, meatballs, meat casseroles, and even a delicate fish.  What is also great about this limited edition wine, is it is in a special edition 1.5L bottle which is perfect for entertaining large groups of people or celebrating at a party.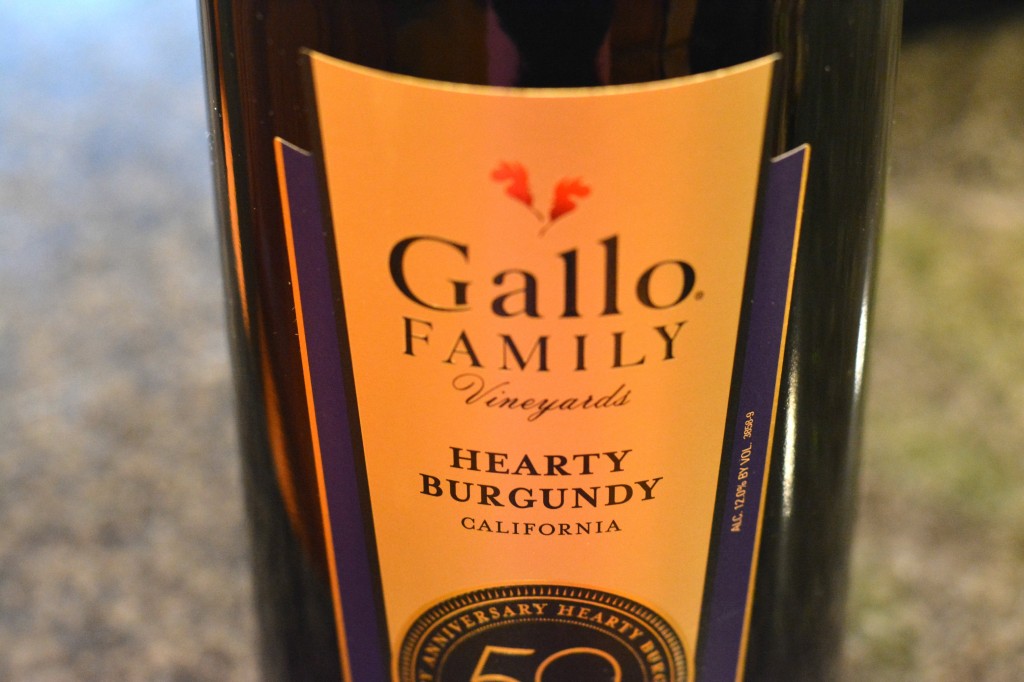 This wine offers a mouth watering richness through a blend of dark berry and red plum flavors, with that subtle hints of oak. Two grapes are used to create this fantastic wine including Zinfandel for its brambleberry flavors and Petite Sirah for its depth and dark fruit flavors. Sometimes red wines have an overabundance of that oak flavor, but this wine only brings out the subtleness of the oak, which I tend to like. It is a great wine that goes down smoothly and leaves you able to drink it with so many different foods.
Since I love to cook, I thought of a way to incorporate the Gallo Family Vineyards: Hearty Burgundy into one of my favorite dishes which I like to call Red Wine Hamburgers. With the Spring season coming up, this dish can be made on the grill or on the oven. Since it is slightly too cold for grilling here, I decided to make it on the oven. The dish came out divine and is so easy to do too!
Gallo Family Vineyards: Hearty Burgundy Red Wine Burgers- makes 5-6 hamburgers
Ingredients: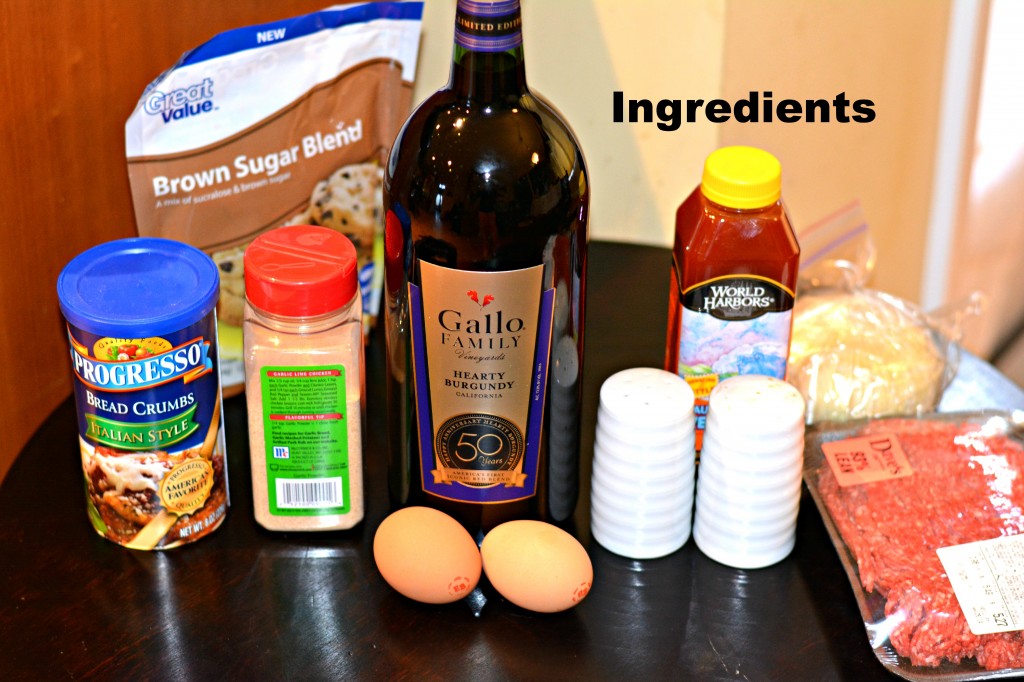 -1-2 eggs
-1 teaspoon of garlic powder
-1 teaspoon salt
-1 teaspoon pepper
-1/2 cup bread crumbs
-1 pound 93 percent lean meat
-1/2 cup brown sugar
-3/4 cup sweet and sour sauce
-1 cup Gallo Family Vineyards: Hearty Burgundy Red Wine
-5 slices of white onion
-5 slices of red tomato
-side salad
Directions:
Mix 1-2 eggs, garlic powder, salt, pepper,  bread crumbs and meat in a small bowl. Mix thoroughly.
Use the mixture to form large patties and set aside.
On the stove, mix Sweet and Sour Sauce, Brown Sugar, and Hearty Burgundy Red Wine.  You want to cook it for about 4-5 minutes until sauce is a thicker consistency.
Take patties from #2 and dip the sauce from #3 on both sides of the patty.
Cook the patty for 5 minutes on each side. Repeat for 4-5 patties or as many as you could make. I like thicker patties but if you like thinner ones, you probably can get more patties in this mixture.
After cooked, remove the patties, add cheese if you would like, and garnish with a side salad. Enjoy!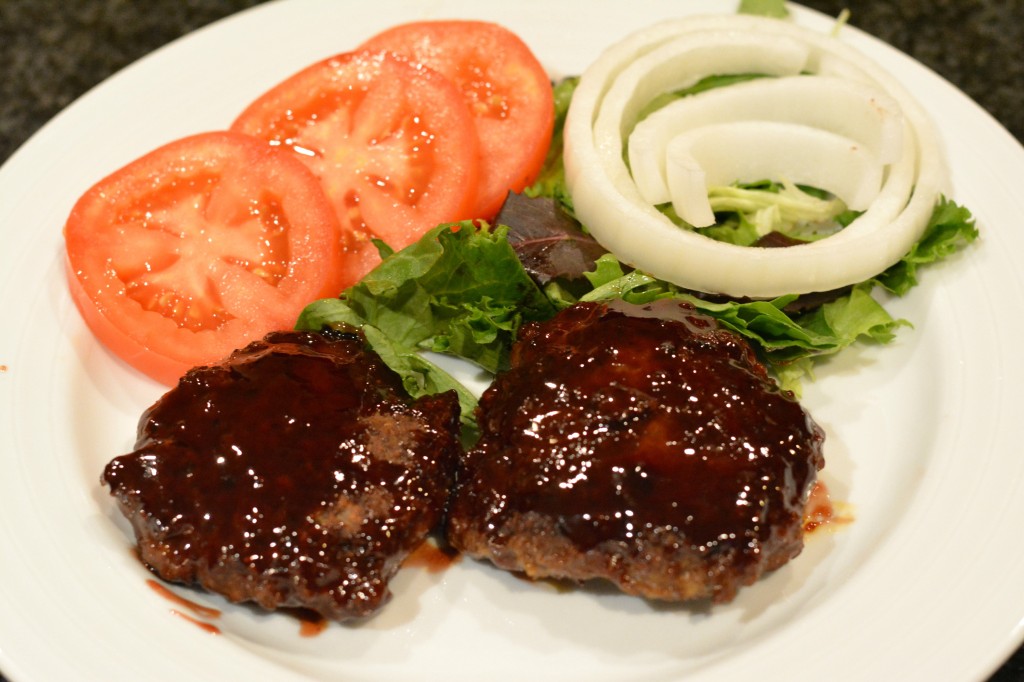 The wine used in these burgers adds wonderful tastes and it a truly spectacular addition to the recipe.  To learn more about Gallo Family Vineyards, be sure to check them out on Facebook and Twitter today!
So, what is your favorite recipe that you add red wine to?