*I participated in a campaign on behalf of Mom Central Consulting (#MC) for Pull-Ups. I received product samples to facilitate my review and a promotional item as a thank you for participating."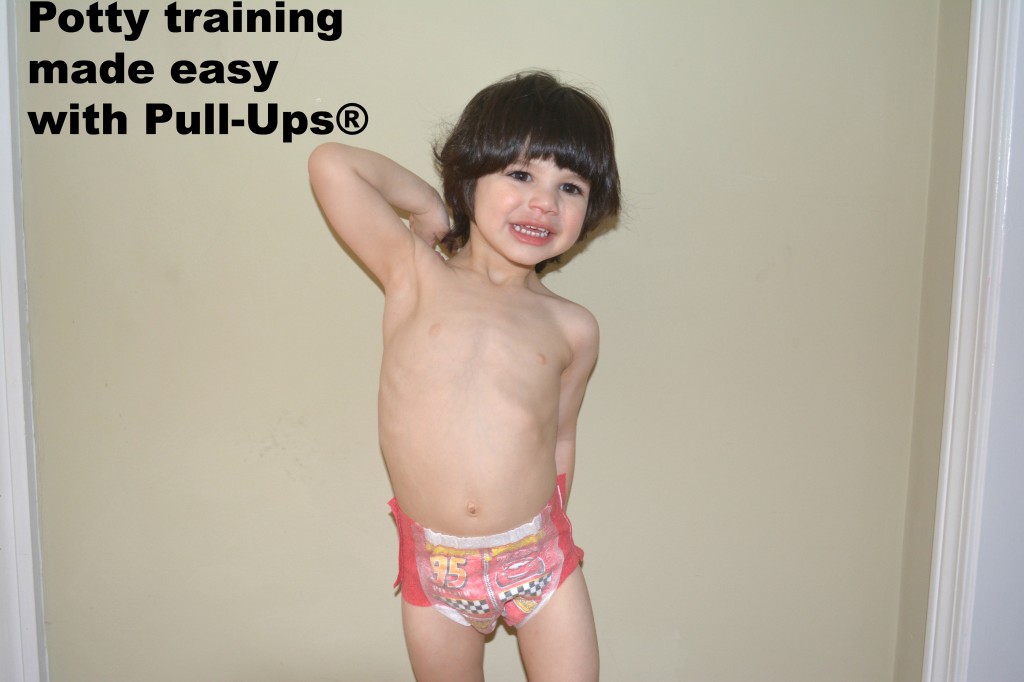 I just looked back at my first post as a Pull-Ups ambassador on February 26, 2014. When I looked back, I am absolutely floored how much Zane has advanced in the potty training world, in as little as two months. I remember in that post that I was frustrated and was willing to do anything to embark on our journey to finally getting him trained. I decided to use many tactics including The Big Kid Timer, reward charts, and constantly wearing Pull-Ups to getting him trained. Well….I am so happy to report that my little Zane is finally almost 90 percent potty trained. Do you want to do the potty celebration dance with me? Sure, there are times when he is still wearing his Pull-Ups such as nighttime and wearing them during swimming (I don't trust him yet in a pool) but overall, he is now in big boy underwear! Hooray!!!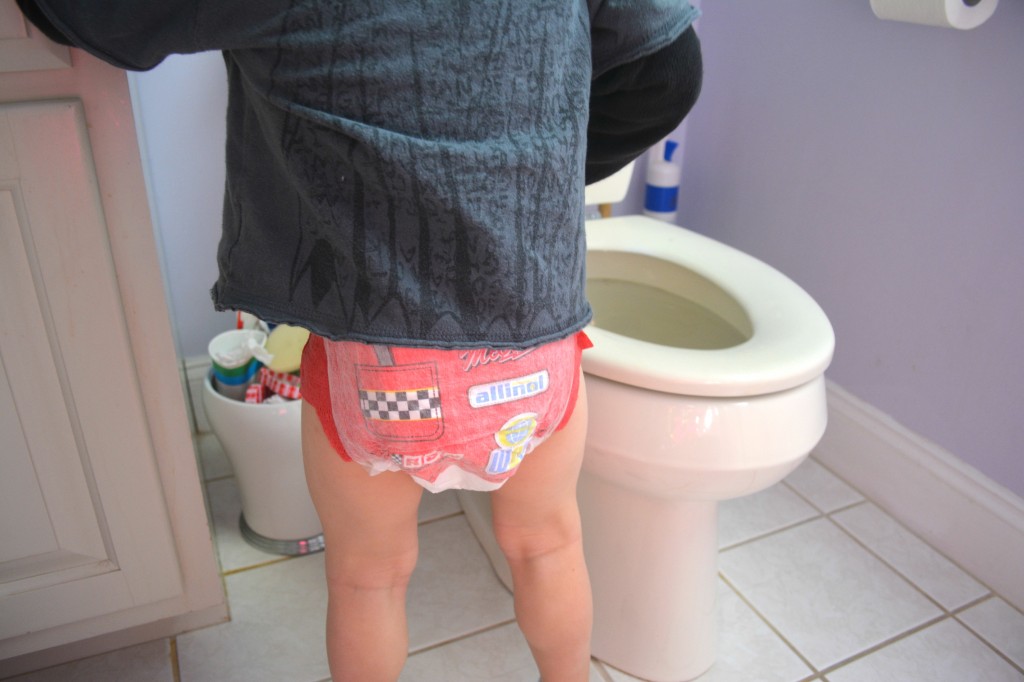 Honestly, I owe a big portion of him getting potty trained to Pull-Ups. Pull-Ups training pants are ideal for toddlers that are ready to begin the potty training process and they are designed to look and fit more like underwear and to work with each individual child's potty training style. What Zane loves about his Pull-Ups is that he could do it all by himself. The boy is into total independence and Pull-Ups allows him to go to the bathroom himself by simply pulling up and down his Pull-Ups. When he did have an accident in the Pull-Ups, he hated the feeling of being wet and did not like the fact that his Cars design went away when he had an accident. The Pull-Ups are made with a cool alert feature when it begins to feel cool when wet, as well as seeing the design fade when it is wet. With the help of Pull-Ups, the boy was trained in 2 months! Seriously amazing! If you are personal Facebook friends with me, you know I have been talking about Potty training for over 2 years but now I can officially say with the exception of a few circumstances, he is TRAINED! Again, Hooray!!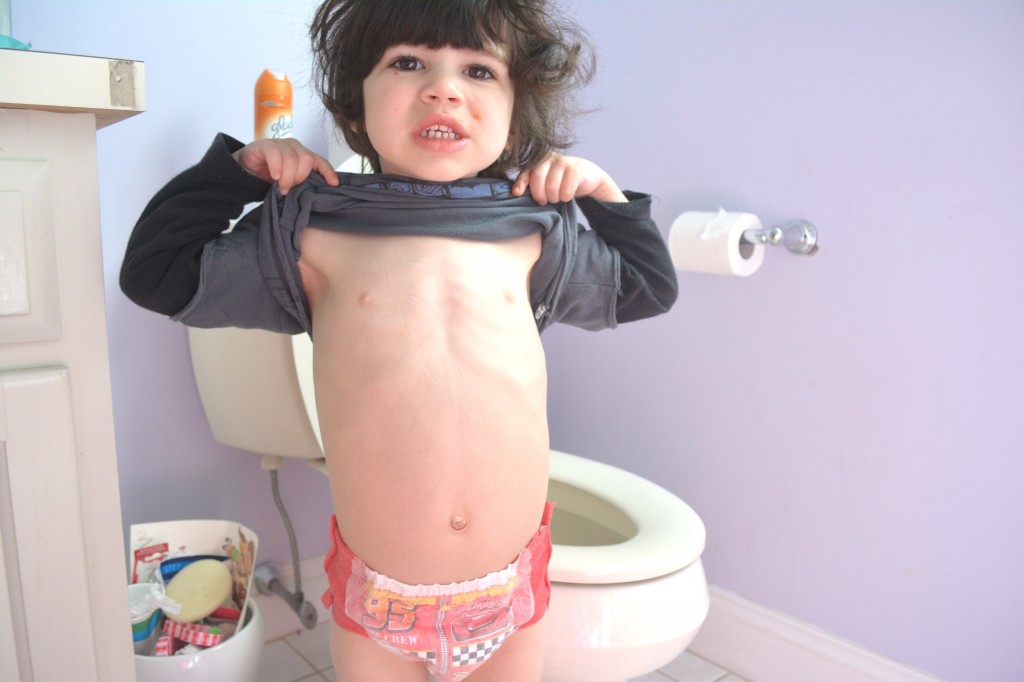 Honestly, there is nothing I would have done differently with the Potty Training journey! I am a big advocate of letting your children let you know when they are ready. As I told before, I made the big mistake of sort of forcing Hayley to potty train, which ended up backfiring on me.  I knew Zane was ready because he showed all the signs of wanting to go to the bathroom and did that "hide in the corner" thing to tell me that he had to go. I really think he was so easy to train because I let him take the lead! If you rush a child, it will surely backfire on you. You can certainly begin to try to train them with Pull-Ups but don't full on rush it, and put on underwear right away. Pull-Ups is a great stepping stone to get your kids trained.  I also feel having an older sister was motivating to get Zane trained. Zane wants to do everything Hayley does in life! Haha!
Consistency is key during the potty training journey. I used a lot of tips from the Big Kids Academy on the Pull-Ups® website to help overcome any challenges I faced during potty training. For example, we used the reward chart method and stickers to get him to where he is today. With Zane we gave him a quarter (I know..he is strange) every time he went on the potty. Zane loves quarters so that was enough to make him go on the potty. We also used the tips of Vicki Lansky, who is a mom and potty training expert on the Big Kids Academy site. She recommended always making sure that you have extra clothes when training, taking a potty seat with you, making sure your child goes potty before you go anywhere, etc.  Using a timer to track when he should try going potty, was also invaluable.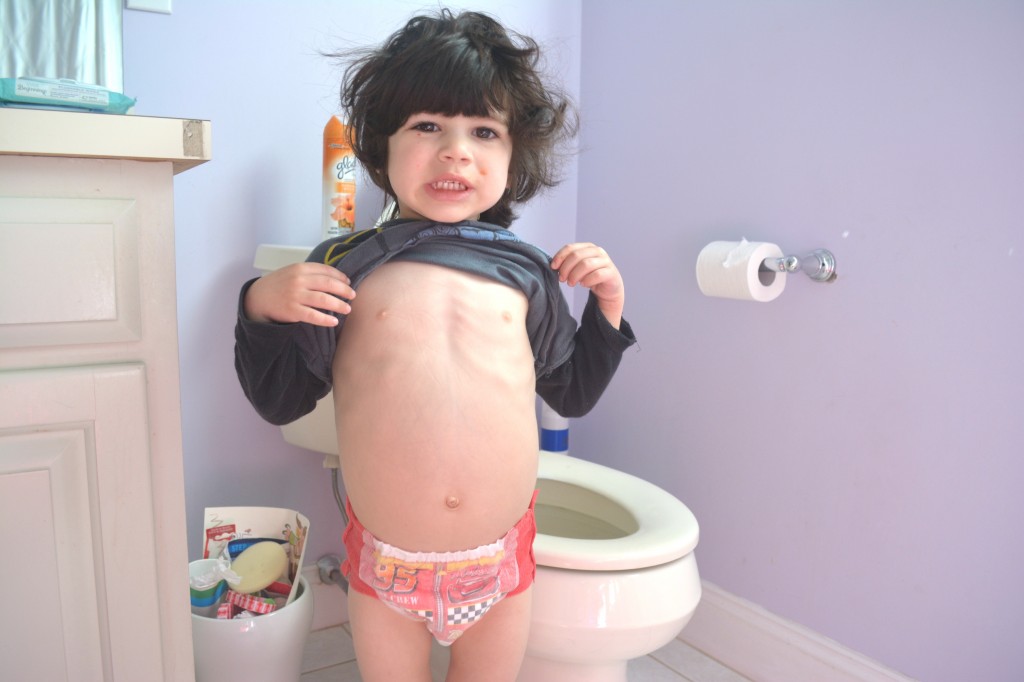 If you are a potty training mom or dad, definitely check out all the different tools and resources, available on the Big Kid Academy via the Pull-Ups website, Facebook page, and Twitter page. The resources are so useful and will help in your potty training adventures. While we primarily used a sticker chart, on the Pull-Ups website, they have a rewards wheel, where your kids can do certain fun activities if they go potty. If the sticker chart did not work out, we were certainly going to try the wheel. It looks great and is available to view on the Big Kid Academy Pull-ups website.
Pull-Ups recently announced an exiting new partnership with The First Years, a maker of potty training systems and seats. The First Years offers a range of different potty training systems and seats, even some decorated with Disney characters to help make potty training as fun as possible! With with the purchase of a specialty potty system from The First Years, you will also receive a free sample pack of Pull-Ups Training Pants to tackle the potty training journey! We used the Cars First Years seat and it was awesome to help him get trained. You can read my full review of the Cars First Year potty seat here: First Years.

Lastly, the Big Kid App has proved to be a wonderful feature to help get Zane trained. The app offer videos and songs and a Big Kid checklist to help your little one, in his or her nighttime routine. Zane loved getting his stars on this app and then being able to open his favorite Disney games right on the app. Oh and how could I forget his favorite feature: Choosing a special Disney character, along with a time and date, and they will deliver a a message (through the phone number you provided) for your child at potty time! How neat is that?!
Be sure to check out  the Big Kid Academy via the Pull-Ups website, Facebook page, and Twitter page today!
So tell me, have you potty trained and what advice do you have?