NewAir has been a company I have been familiar with since I first became a homeowner.  NewAir is the premier provider of appliances built to fit your home. They have many incredible appliances such as ice makers, air quality control devices, wine/beverage coolers, and home appliances. All of their appliances are designed to make your life easier and incorporate sleek designs, efficiency, and ease of use. They develop appliances that are not only portable, but are made to fit even the smallest areas of your home. They will help you make your most of the small spaces and develop products that go above and beyond industry standards.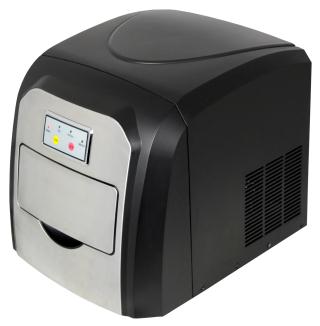 Recently we received the  NewAir AI150SS Ice Maker which is a portable ice maker that makes 24 pounds of ice daily. This portable ice maker has been so useful, as we added in a home wet bar in our basement. While a wet bar is great, there was no way to get ice to the drinks, other than going upstairs and taking the ice from the freezer. This inevitably added to spills and not enough ice being brought down in one trip. With the  NewAir AI150SS Ice Maker, I can put the ice maker on my countertop or below on my shelves, to make ice right there.  The ice drawer opens on the front so if you want to hide it, you can put it like I do under your cupboards. Long gone are the days when I have to rely on my refrigerator to make ice.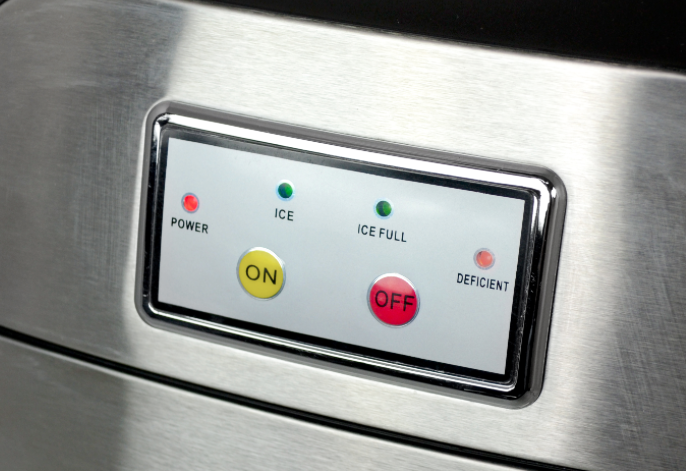 This ice maker features a sleek design, which takes up hardly any counter space. Set up of the ice maker is virtually seamless and in no time at all, I had ice being made in my basement. Of what I read, this is one of the smallest portable ice makers on the market, but one that will make a great deal of ice. The dimensions of this ice maker are  only 13.5 inches long and 12 inches tall, so it will fit anywhere you need it – kitchen, office break room, office, bar, living room, etc. What could be better!
The NewAir AI-150SS starts making ice the minute you turn it on and produces fresh ice in as little as 10 minutes.  To use the ice maker once you have it on your counter, simply  plug it in, add water with the included cup, and press the button to start making ice! LED indicators light up to tell you when to empty the ice bin or add more water. That is it! Pretty neat if I must say so myself! I can get easily confused with appliances but the NewAir A1-150SS makes it so easy to use with the easy one button control and no installation process.
I love using my NewAir A1-150SS to make ice. 24 pounds of ice a day assures me that I will never run out. I am also a huge fan of being able to have the push out draw to get the ice, once I make it. With other ice makers I have to bend high and low to try to get the ice out. I never have this problem because of the front pull-out draw. This ice maker is portable so with your summer barbecues coming up, simply unplug it and bring it to a friends house. Then turn it on and in no time at all, that house with have ice. Long gone are the days where you have to ask a friend to go out and get a bucket of ice. This ice maker will do it all for you! Take it on vacations, picnics and backyard barbecues. You'll never run out of ice again!
BUY IT: The NewAir A!-150SS is available to purchase on Amazon for $180, as well as other retailers that sell NewAir appliances.
WIN IT: One winner will receive this fabulous ice maker. This giveaway is run via rafflecopter so click read more to see the actual giveaway. The only mandatory entry is to tell me why you want to win this giveaway in the comment section proceeding this post. While the other entries are optional, I highly suggest filling it out to increase your chances of winning. US only. Good luck!
*I received the above ice maker for review. All my opinions are my own and not swayed by outside sources.*