* I received the below bed from Delta Children in exchange for my review. All my opinions are my own and not swayed by outside sources.*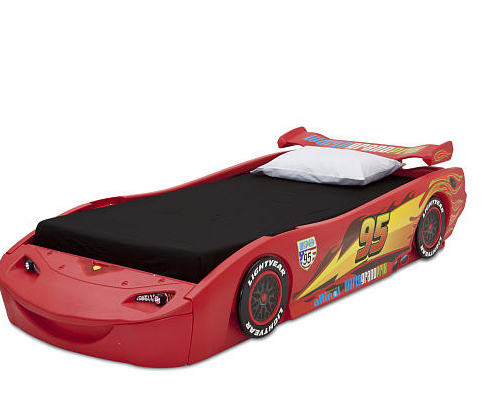 In a few short weeks I am having baby #3, so I thought it was a great time to switch Zane from his crib to a toddler bed. It came at a perfect time that Delta Children (the leading premiere maker of baby furniture, items, and more) sent us the brand new Pixar Cars Convertible Toddler to Twin Bed for review. I jumped at the chance to do the review because it looked just so adorable in pictures and so functional too! The real test was setting it up and seeing if my little guy would actually fall asleep in it.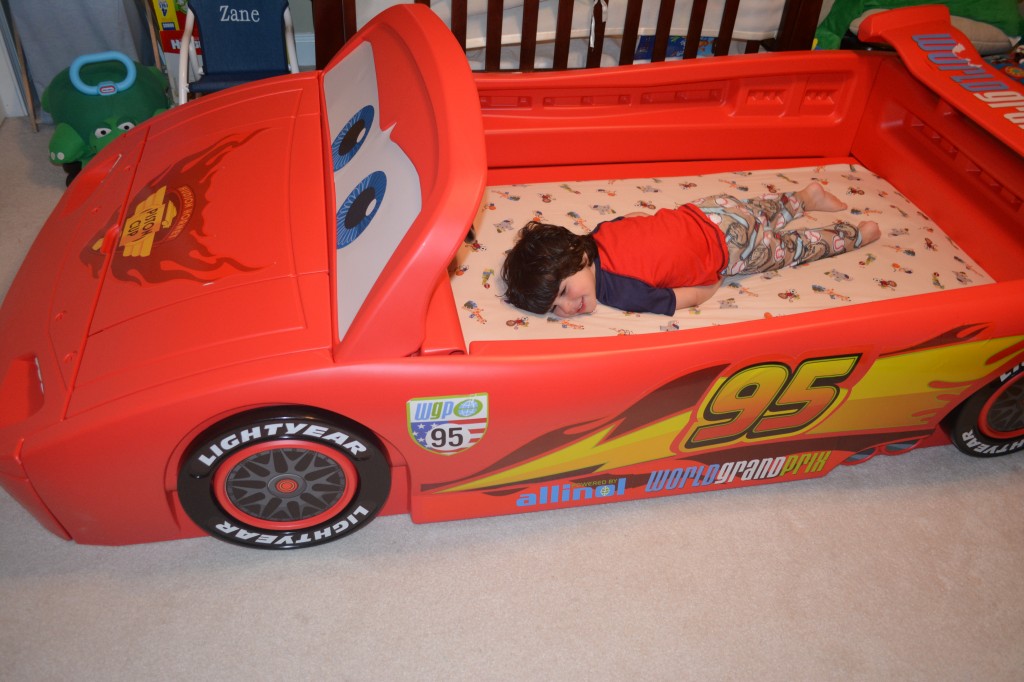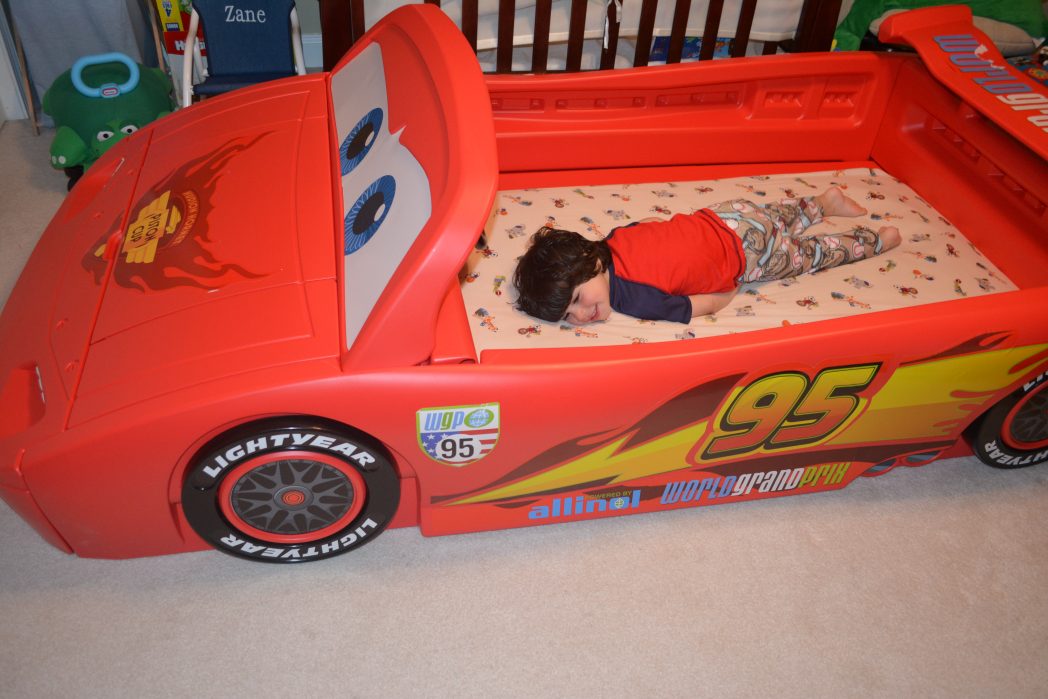 When we got the Delta Children's Pixar Bed, my husband and I spent about 25 minutes setting it up. At first, we set it up to be  a twin bed, but thought to ourselves, that we might as well try out the toddler bed first, as he is very small. Set up was very easy and in about 35 minutes,  we had this bed set up. It is also very easy to go from a toddler to twin bed- more information on that below.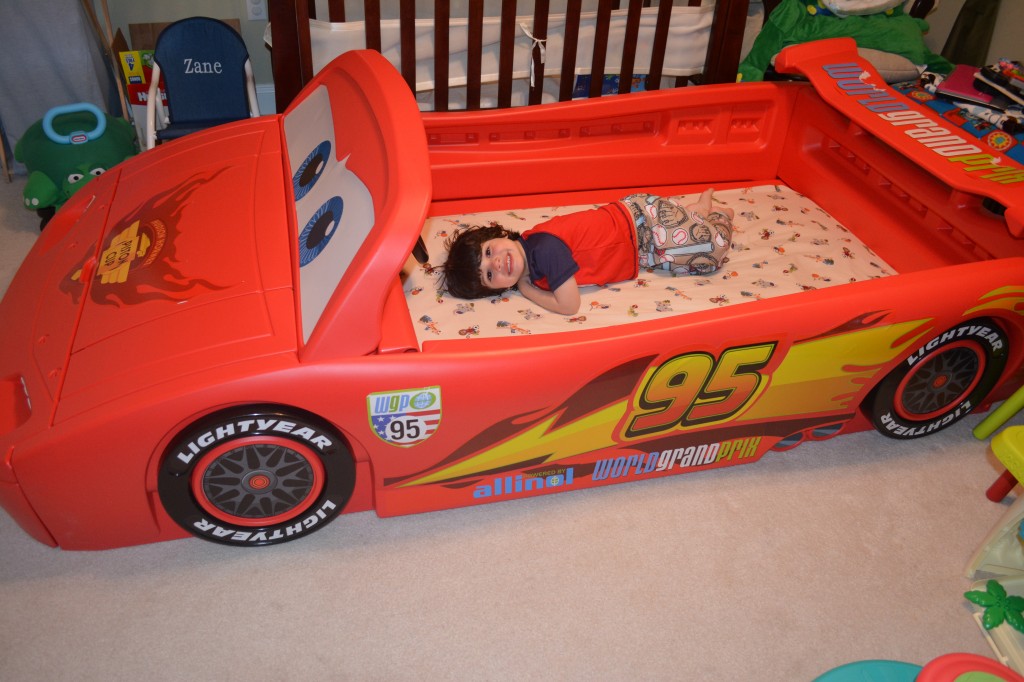 My very first remark about this bed was truly how adorable it is. If you have a Cars fan, this is the bed for you! It is shaped just like everyone's favorite character, Lighting McQueen! It has an authentic race car body with flashing lights that could be turned off, when your child goes to bed. The headlights are powered by three, long-lasting L1154 batteries, which come with the bed. Automatically turning off after 15 minutes, it helps preserve the life of the battery and allows them to act as nightlights. This can help the little ones who are afraid of the dark and is a real lifesaver!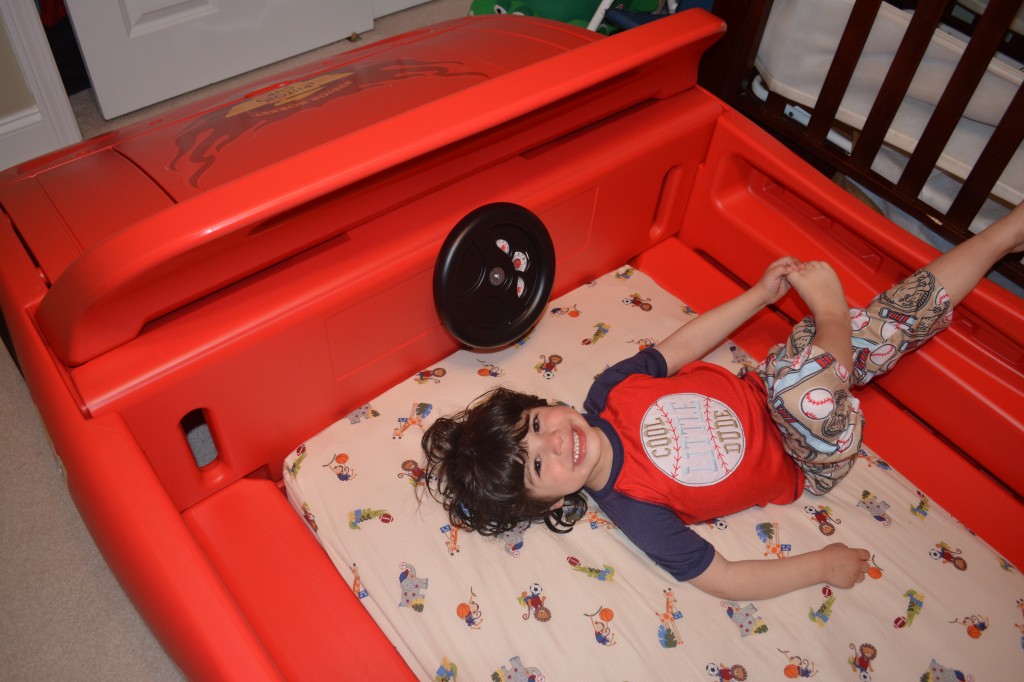 Other features include a spoiler, working headlights, and colorful decals that your kids can have some fun decorating their bed. I would be remiss without mentioning my favorite feature which is the steering wheel so your child can have some fun before bed, without trying to get out.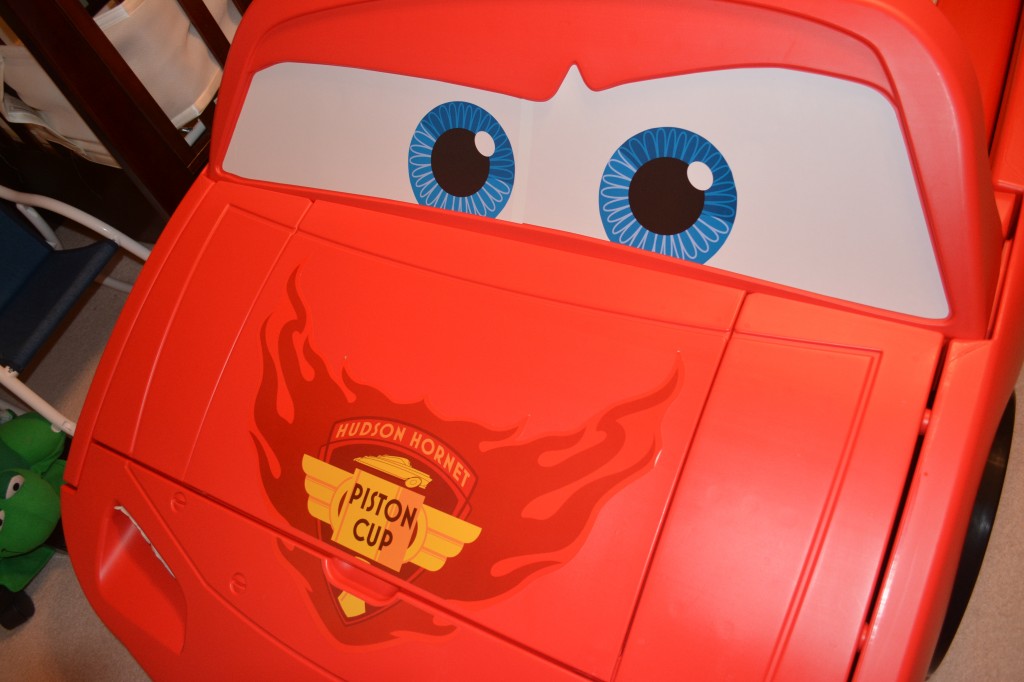 As I mentioned above, this bed can be used as a toddler or twin bed, depending on how you configure it. It comes with a side toy box that is used as the hood of the car in the toddler configuration. If you take out the hood, which is essentially the toy box, it converts to a twin bed with additional room. The toy box can then be used separately and the wheel will no longer be on the car (but can be fun as a side toy). Being able to configure it two ways is a real lifesaver. With Zane being only 3, I wanted to start him with a toddler bed and then make it into a twin bed, later on. With this bed, I can do both without any additional pieces needed. It is so unbelievably easy to convert too!
This car retails for $279.99 on the Toys' R Us website and is a great product for those looking for an adorable, functional, and fun sleeping bed for their child. Be sure to check it out today!