*This review and giveaway was made possible by DoubleDuty Divas and Mr. Clean. I was provided the featured product free along with a gift card to facilitate my review, but all opinions are 100% mine.*
I have to admit that cleaning is my least favorite chore to do in my home. Being 29 weeks pregnant, the very last thing I want to do is clean! I need to find ways to automatically press a button and have everything cleaned but until that point comes, I rely on great products to help make cleaning easier on me. One of my favorite cleaning products to use is Mr. Clean! Mr. Clean now has the Mr. Clean Liquid Muscle, which performs as one of the highest action cleaning products on the market.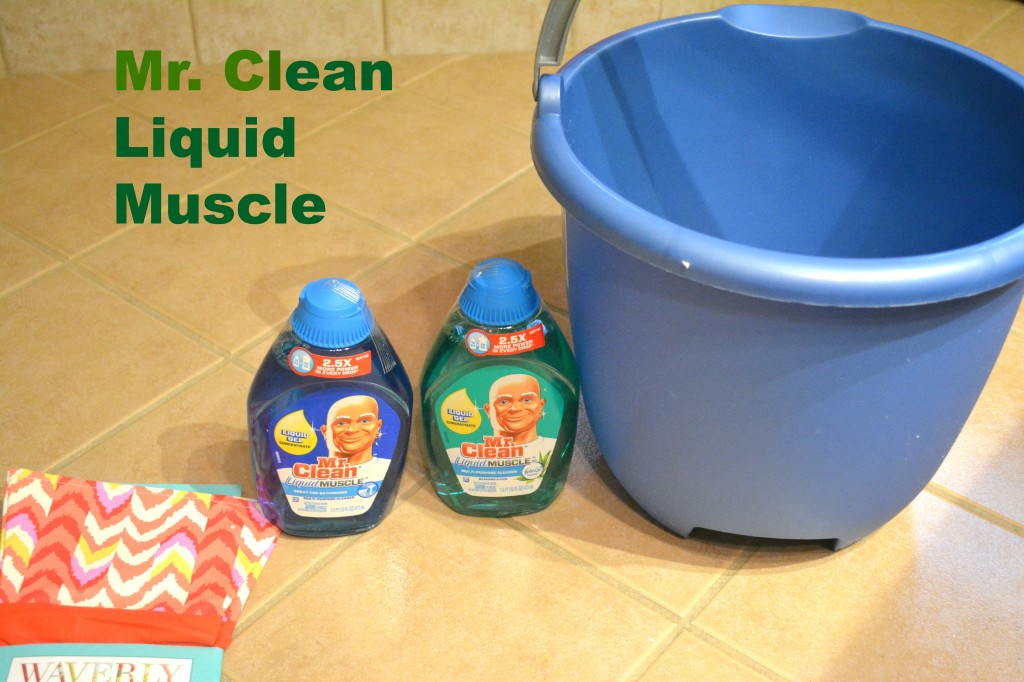 The new Mr. Clean Liquid Muscle is a multi-purpose, multi-surface cleaner that has 2.5 times more power in every drop, delivering superior cleaning performance in a compact bottle. The way it works is it is a concentrated gel formula that serves all of your cleaning needs, on and off the floor. It penetrates dirt easier, fights grease tougher, and lifts stains faster, with a specifically designed cap so less is wasted.
You can easily apply Mr. Clean Liquid Muscle directly to the tough stains on hard surfaces such as tables, countertops, sinks, and floors. You can also use Mr. Clean Liquid by diluting it in water for more general floor and surface cleaning, with no need for rinsing. The unique auto-stop delivers the right amount of product every single time. This is a huge advantage of Mr. Clean Liquid Muscle, because you know you are not wasting any extra. So many times I fill the cap, just to throw half of it away. With this feature, I don't need to worry about this.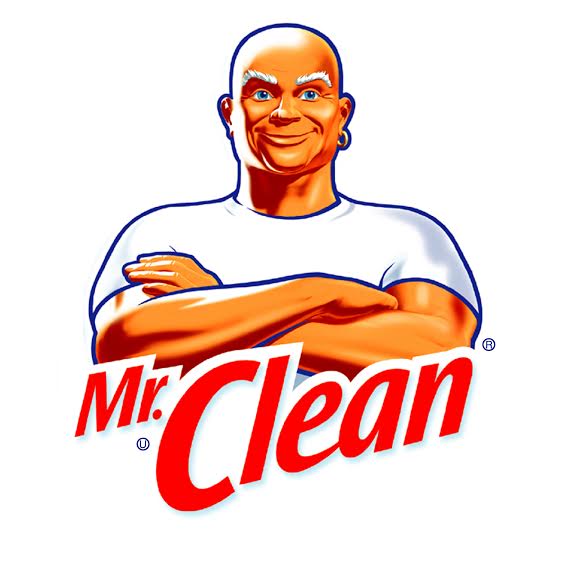 With 2.5x more power in every drop, Mr. Clean Liquid Muscle penetrates dirt and lifts it away easier than ever before, meaning you'll need to spend less time cleaning your home this weekend and more time enjoying some free time within it!  This is huge for me because it allows me to spend actual time with my family, rather than put in hours upon hours of cleaning time. Who wants to do that anyway?! With Mr. Clean Liquid Muscle, you no longer have to do that! I know I plan to spend my extra time away from cleaning to get the baby nursery ready, play with my two kids before the third comes along, and enjoy outdoor fun while the weather is nice. All those extra days of just playing with my kids, rather than cleaning- what could be better?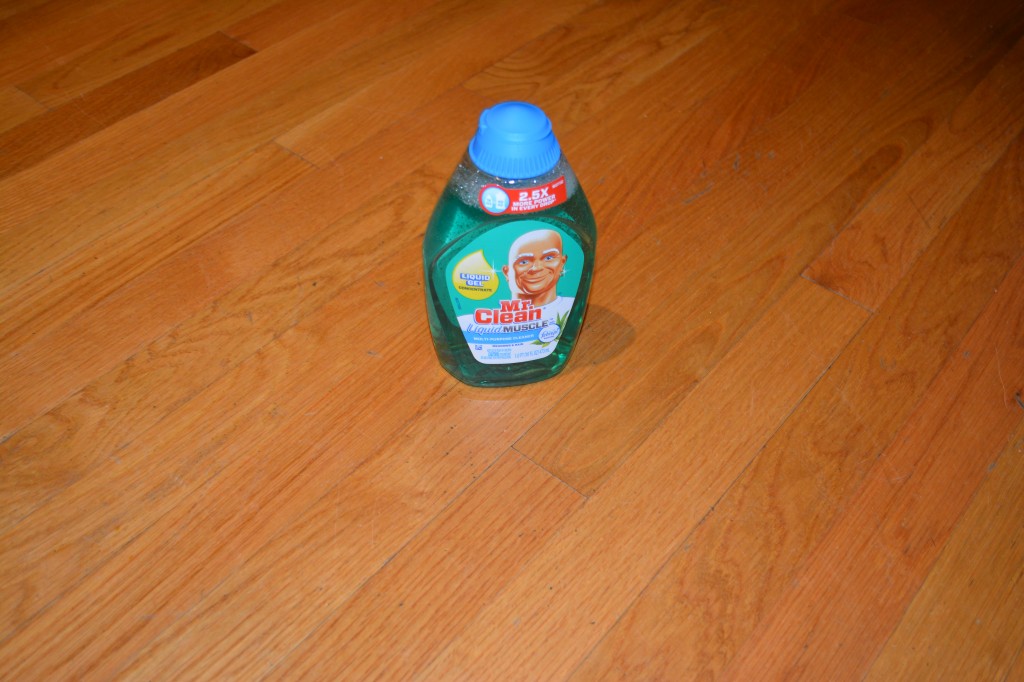 Mr. Clean Liquid Muscle comes in a variety of scents and also includes a kitchen formula and a special formula that's specifically tough on bathrooms! The bathroom is always my least favorite area to clean and now it is made easier with Liquid Muscle. Who doesn't want a house to smell nice after?!  Smelling nice and easy to clean…need I say more!
Be sure to follow Mr. Clean on Facebook/Twitter to learn more! Also be sure to join in the  #CleanFreeWeekend Twitter Party, hosted by @DoubleDutyDivas & @RealMrClean on April 29th (4/29), at 8:00 PM – 9:00 PM CST ( 9-10 PM EST).  RSVP here.
Tell us how Mr. Clean Liquid Muscle helped you enjoy a Clean Free Weekend by Tweeting Mr. Clean @RealMrClean using #CleanFreeWeekend or showing us atFacebook.com/MrClean.
Giveaway: One winner will receive the following prize pack:
·         Mr. Clean Liquid Muscle (ARV $20)
·         Bucket (ARV $5)
·         Gloves (ARV $5)
·         $25 AMEX Gift Card
This giveaway is run via rafflecopter so click read more to see the actual giveaway. The only mandatory entry is to tell me how you would get your house clean with Mr. Clean Liquid Muscle. While the other entries are optional, I highly suggest filling it out to increase your chances of winning. US only. Good luck!
a Rafflecopter giveaway