**
I participated in an Influencer Activation on behalf of Mom Central Consulting for euphoria Calvin Klein. I received product samples to facilitate my review as well as a promotional item to thank me for my participation.**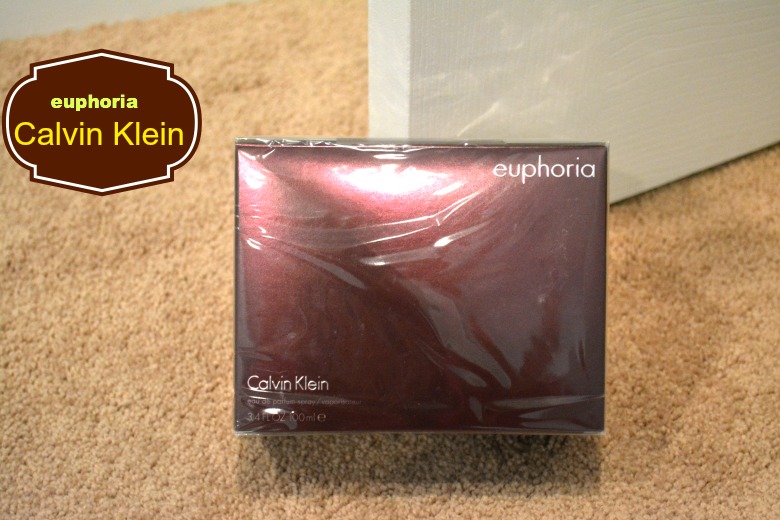 Mother's Day is only a few days away and this is usually when most of us start to panic about not having found that perfect gift yet. Well, great news!   I have discovered the most amazing gift, and it can be purchased in person or online, so there is still plenty of time to really wow her with something special!  I really want my mother to feel special on Mother's Day.  I know that is how I like to be made to feel myself on our special day, so I love the idea of a gift that appeals to the senses.   That is why euphoria Calvin Klein is the perfect gift this Mother's Day. This fragrance is absolutely amazing and has a soft, exotic, seductive, rich, and floral signature to it. I got a chance to sample this fragrance and when I wore it to work, I was stopped by everyone asking what my scent was. Easy, it was euphoria! 
We all like pretty things, and I am particularly partial to items that incorporate beautiful design.  The bottle is a work of art in itself, and designed in conjunction with designer Fabien Baron, the way it fits into the hand, it even feels good to hold, like a touching stone. The amethyst hue of the fragrance combined with the sleek glass and aluminum of the bottle makes it beautiful to admire, and we haven't even talked about obviously the best part, the provocative scent.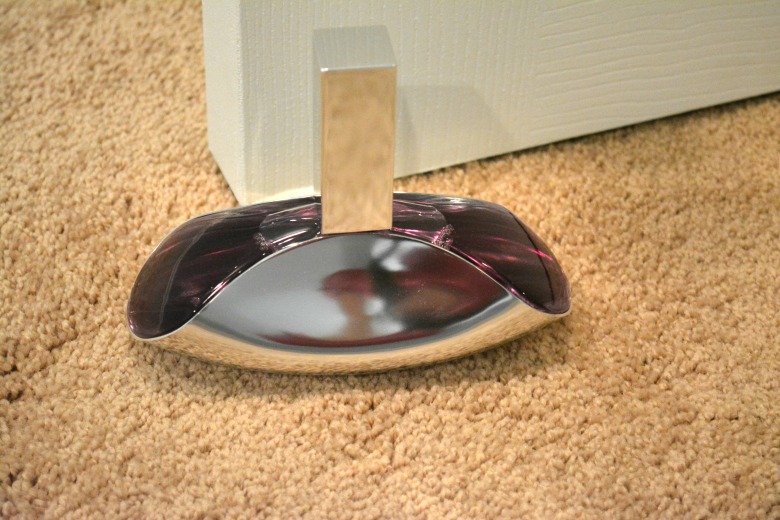 This is such a gorgeous scent- exotic and alluring at the same time. It is composed of the following scents that you will be able to take note of once you have it on:
Top Notes: pomegranate, persimmon, lush green
Middle Notes: lotus blossom, champaca flower, black orchid
Base Notes: liquid amber, black violet, cream, mahogany
What makes this gift really special right now is that Macy's is offering an exquisite potted orchid with the purchase of a large spray bottle of euphoria. Tying in with the black orchid note present in euphoria, a beautiful potted orchid comes with the purchase of this Calvin Klein scent in the form of a gift card or at the Calvin Klein counter at participating Macy's stores.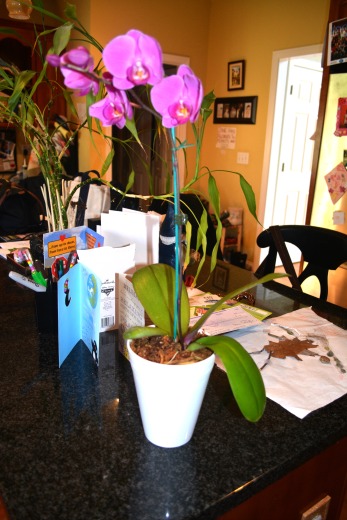 Mothers deserve to be celebrated every day, but in our busy lives, where we easily take for granted those constants in our lives, like our mothers, this day is more important than ever.  It is important to pause and really acknowledge how fortunate we are to have these  bonds that are at the foundation of our lives. I plan to do this by celebrating with my Mother, gifting her with this wonderful fragrance, taking her on a shopping spree, and treating her to a great dinner. Just like me, she is very subtle with dropping hints on the kinds of presents she likes to receive. However, I know for sure, she will love the fragrance scent of euphoria. After all, when I put on this perfume, I have a feeling of confidence, that lets me go about my day.  She is not only my mom but my best friend, and she really deserves the best!  Remember to really show your mother how special she is this Mother's Day because  a mother's love is as precious and beautiful as a delicate orchid.
Do not forget about the great offer going on now! As noted above, when you purchase any euphoria Calvin Klein bottles, you can participate and receive their special orchid flower arrangement at any Macy's online or in stores near you. You will receive a a Complimentary Gift Card for a beautiful potted Orchid with a euphoria large spray fragrance purchase. This runs through 5/11 so hurry and make sure mom has that perfect euphoria fragrance and special orchid today! The orchids can be picked up in one of the 402 Macy's stores that carry them or delivered directly to your home by using a redemption card. I know that is what I am planning to get my mom this Mother's Day!