If you been following my blog for a few years, you know I love to put up recipes for the various holidays. With the 4th of July coming up and even though it will look different than most years, we can still celebrate our Independence. While the parties are going to be curbed this year, we can have a family BBQ and light our own sparklers. You can also make some delicious recipes like Red/White/Blue Jello Shots, Patriotic Chia Pudding, Patriotic Shortbread Trifle, and Red/White/Blue Pudding Cones. Now you try this Patriotic Dunkaroo Dip Recipe that is perfect to pair with cookies or sweet crackers for this 4th.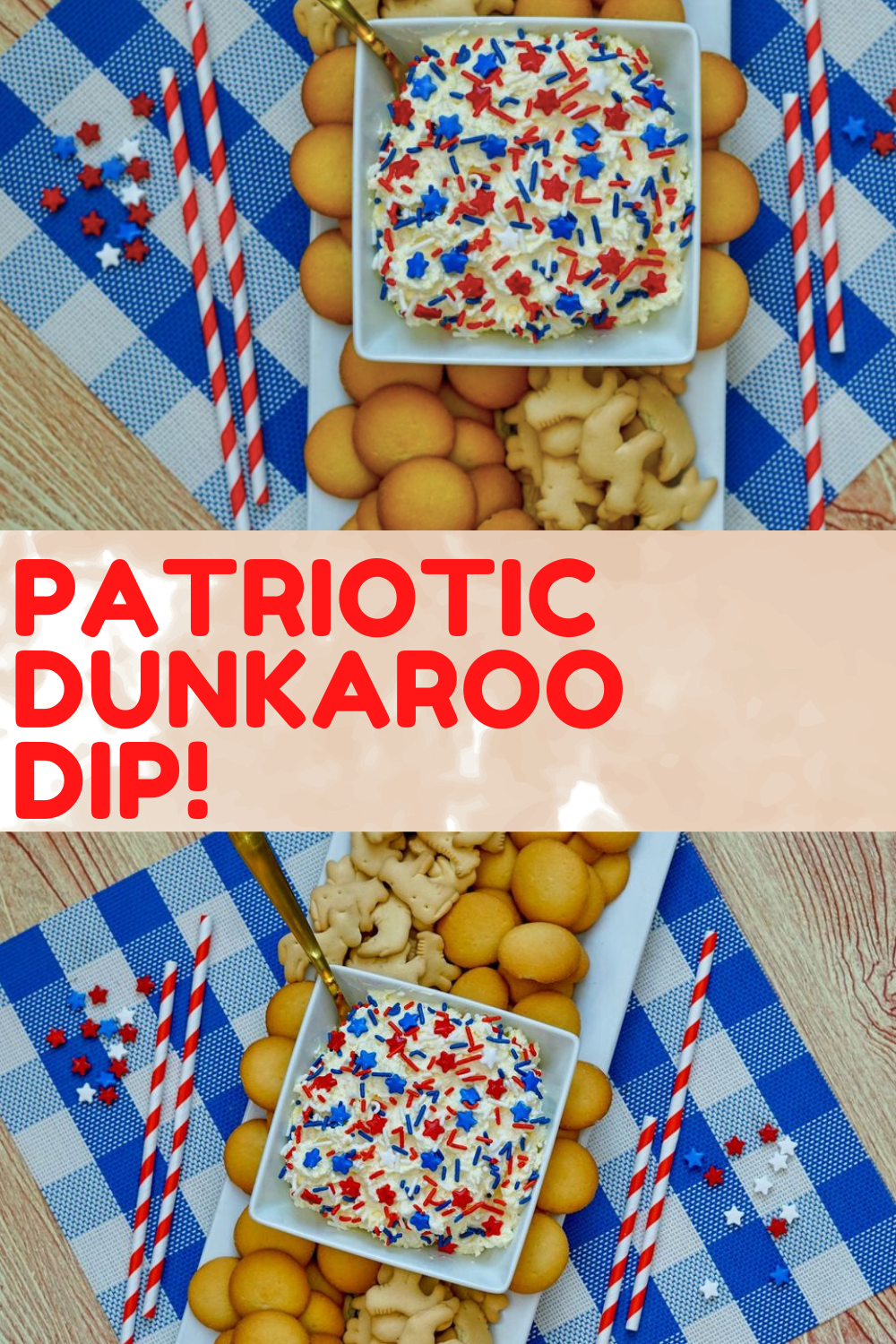 This Dunkaroo Dip recipe is relatively easy to make and you only need 5 ingredients, that you can readily find at the supermarket.  It also takes about 10 minutes to make from start to finish so if you are short on time, this is the recipe for you!  I tried making this recipe the other day and my whole family absolutely LOVED it. While it is perfect for the 4th, you really can make it any time of the year. Instead of the patriotic sprinkles, you can change the color of sprinkles for whatever holiday comes around, that you need to cook for.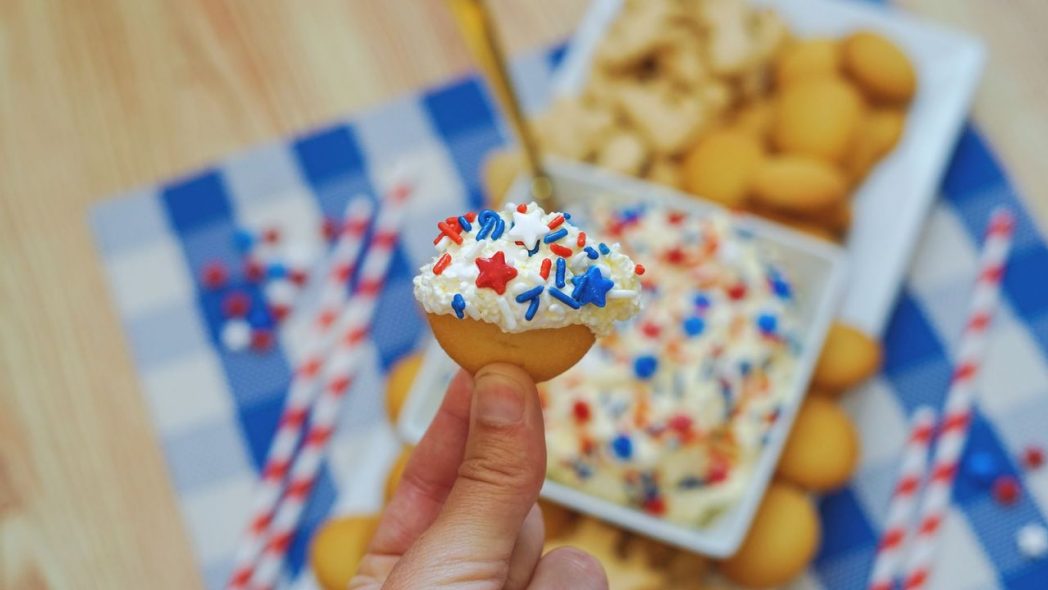 Ingredients for Patriotic Dunkaroo Dip Recipe:
8oz Whipped Topping
3.4oz Box Vanilla Pudding Mix
1 Cup Vanilla Yogurt
Patriotic Sprinkles
Cookies (For Dunking)
Directions for Patriotic Dunkaroo Dip Recipe:
In a large mixing bowl combine whipped topping, yogurt & pudding mix.
Scoop into a serving bowl.
Sprinkle away.
Serve with cookies and dunk away!!
While the 4th will be different in terms of huge family or friend gatherings, it is still one you can celebrate. We plan to BBQ with the family, let the kids have some fun with sparklers, and finish off the meal with cookies and the Patriotic Dunkaroo Dip.
Whatever your 4th of July plans, I hope you all enjoy and stay safe/healthy!