The 4th of July is tomorrow! I hope you all have a great day.

Here is a simple and delicious recipe to make patriotic jello shots for your party!
RED,WHITE,BLUE JELLO SHOTS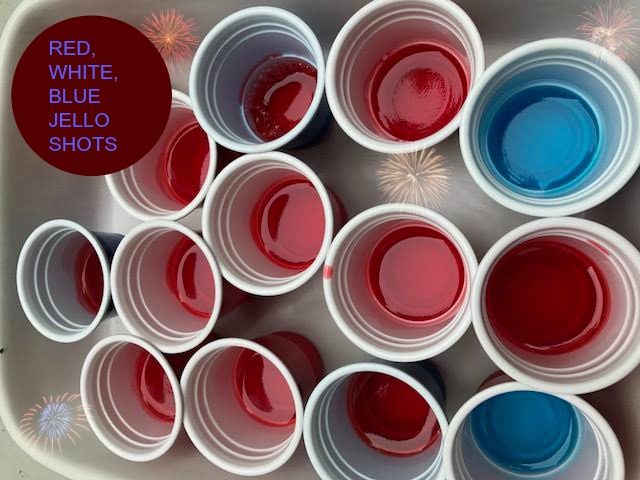 INGREDIENTS:
-3 cups Vodka (I like Tito's)
-3 cups bowling hot water
-1 package instant blue gelatin jello
-1 package instant red gelatin jello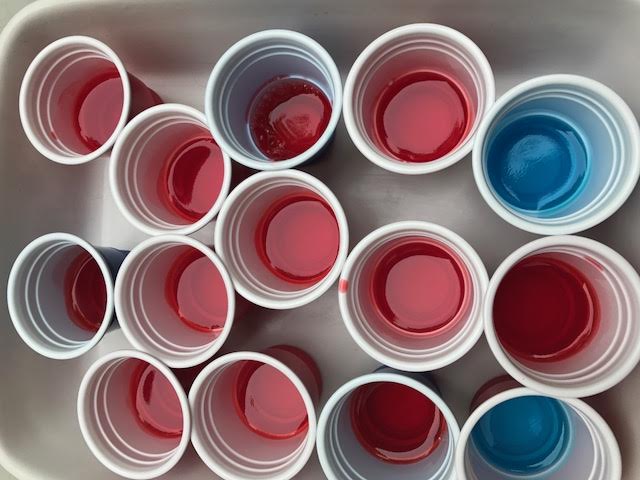 DIRECTIONS:
1. Prepare the red jello according to directions on box of box using 1.5 cup boiling water. Add in 1.5 cup vodka.
2. Repeat with the blue jello.
3. Pour each of #1,2 into small red cups.
4. Put in fridge of 1 hours.
5 Serve and enjoy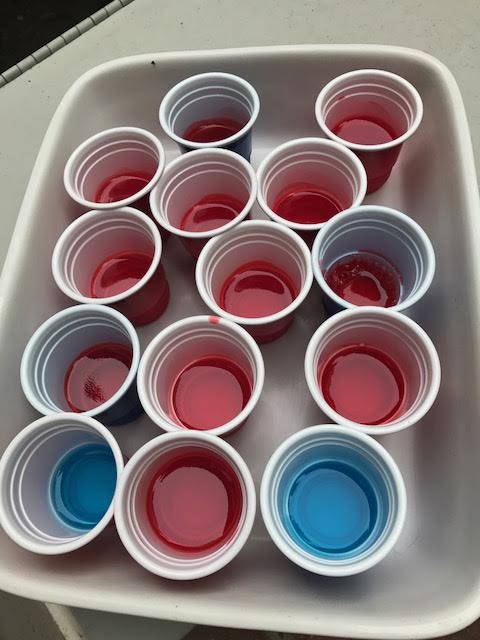 *You can keep these in the fridge for as long as needed. They also freeze well. If freezing, just thaw for an hour before use.*