Special education apps by Otsimo make learning easier for both kids with special learning challenges and their parents. There are so many kids out there who have unique learning problems, and it can be hard to address them. Schools do their best, but frankly, our schools are vastly underfunded, and unfortunately, special education generally gets the short end of the stick.
The special education apps from Otsimo make it easier for parents of special needs kids to supplement their learning while making it more approachable for the children, as well. It's a two-pronged approach that allows parents to easily get their kids excited about learning and avoid some of the frustration that generally goes along with teaching concepts to children who have trouble in school.

Autism and Speech Therapy Special Education Apps
Otsimo focuses on helping autistic children learn and master basic concepts with its Autism Learning Games app. In addition, its Speech and Language Therapy SLP app helps children with a variety of communication issues find their voice. These are both such important apps because the more help children receive when they're young, the fuller their lives will be as they get older. Just like any other kid, children with autism and other special education needs learn better when they're young. Early learning opportunities are key to their development, which is why I love these apps from Ostimo so much.
Special Education Autism Learning Games App
The Otsimo Autism Learning Games App is an award-winning, certified educational game app developed for those diagnosed with learning disorders, attention deficit, autism, Down syndrome, Aspergers, and other special needs. Its suite of learning games was developed under the guidance of parents, psychologists, and special education teachers. The games on their app teach fundamentals in words, alphabet, numbers, emotions, colors, animals, and vehicles through fun educational approaches like assistive matching, drawing, choosing, ordering, and sound games. The app even has a free AAC (Alternative and Augmentative Communication) feature which is proven to help those with speech issues learn and communicate better!
There are two sections to this app. The game section features ad-free educational games which are tailored to individual mental development, so each child can learn at his or her own pace. The family section allows parents full access to their child's education program, their progress, reports, and difficulty settings.
It's an amazing app that makes learning so much easier for kids who have the hardest time taking in information.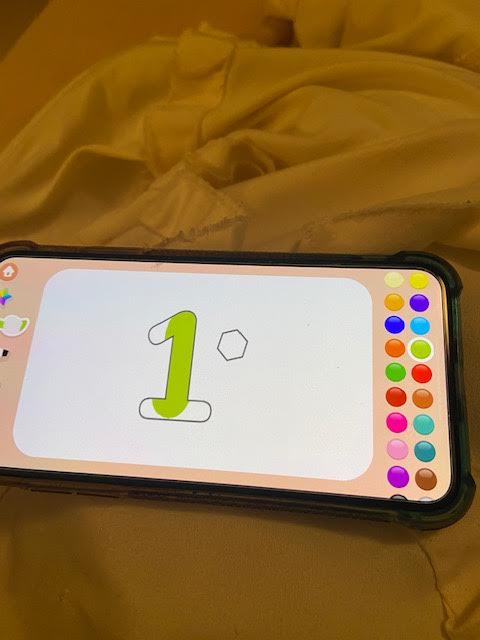 Speech and Language Therapy SLP
The other entry in Otsimo's special education apps is their Speech and Language Therapy SLP app. This is the ONLY Speech Therapy app to use voice and speech recognition technology and machine learning to make speech improvement easier on kids because it can understand what they're trying to say.
The speech games on this app were designed under the guidance of parents, speech-language pathologists, and therapeutic activity experts to deliver the finest in speech and language therapy while keeping it fun and engaging. This app is designed for speech and language issues associated with delayed speech, non-verbal autism and down syndrome affecting speech, difficulty in articulating and enunciating, apraxia, aphasia, stuttering, and articulation issues.
Special Education Apps from Otsimo Make Learning Fun for Those Who Need it Most
Children with special needs are often easily frustrated by the standard approach to learning. Special needs kids need special education approaches to help them reach their true potential. The special education apps from Otsimo help them do just that.
These apps are designed by parents and professionals. Working together, they've made a set of special education apps that allow children to grasp concepts more easily, limiting frustration and making learning a joy instead of an exercise in frustration. You can find their apps at Google Play or the App Store. If you are the parent of a special needs child, I highly encourage you to give these apps a look. They are simply the best of the best.
*This is a partnered post. All opinions are my own and not swayed by outside sources.*