I am always on the hunt for an easy shortbread recipe. I love making shortbreads and with the 4th of July coming up,  I needed fun Patriotic desserts that my whole family will love. Enter this Patriotic Shortbread Trifle Recipe that my whole family loves. It will make 4 jars, so if you want to make more, just double the recipe. You are able to store for 4 days in the refrigerator too, if you can't finish it.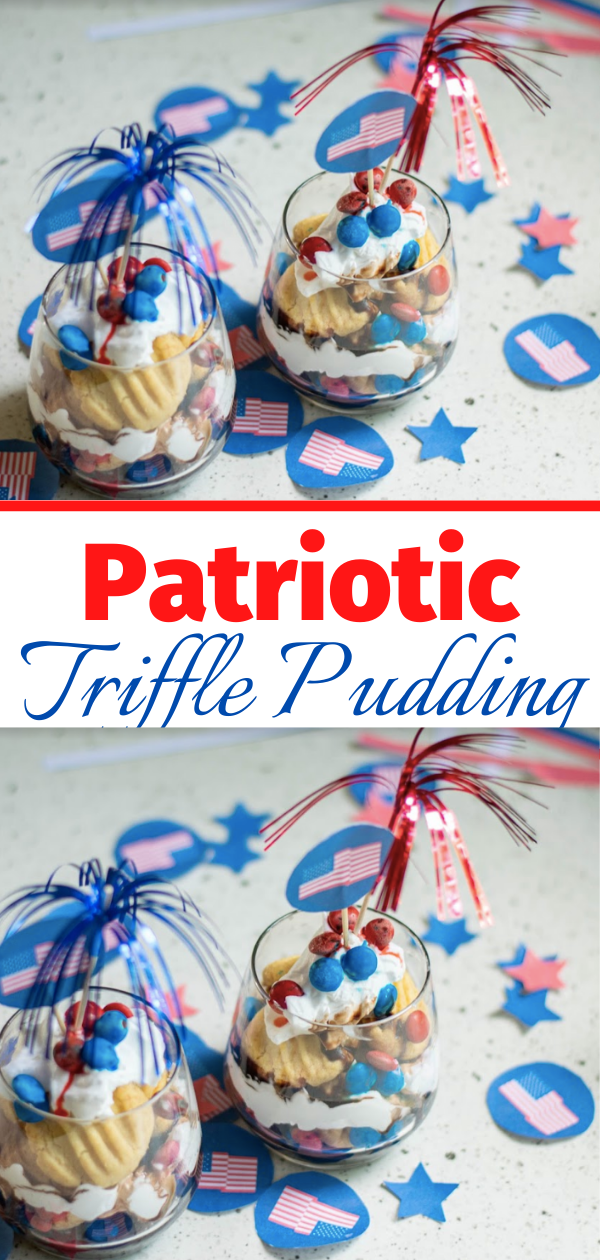 PATRIOTIC SHORTBREAD TRIFLE RECIPE:
Preparation time: 15 minutes
Cooking time: 20 minutes
Total time: 35 minutes
Ingredients for shortbread- makes 24
125 g / 4 oz butter or margarine
55 g / 2 oz brown sugar
180 g / 6 oz multi purpose flour
1 teaspoon vanilla essence
Ingredients for trifle
2 cups whipped cream
chocolate sauce
1 cup blue and red M&M
shortbread cookies
Instructions
1. Prepare shortbread. Preheat the oven to 190 C / 375 F. Whisk the vanilla essence, butter and the sugar together until smooth in a medium bowl. Stir in flour to get a smooth paste. Prepare a baking tray with parchment paper. Make 24 balls from dough and place on a baking tray. With a fork, lightly press each ball. Bake in the oven for 15 – 20 minutes.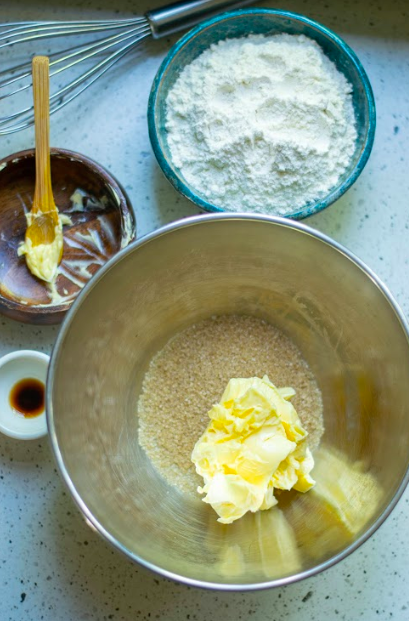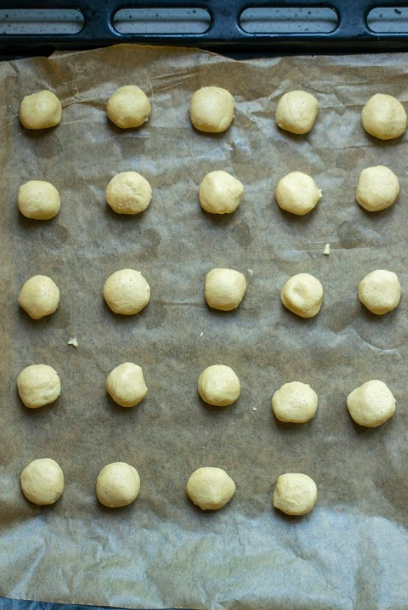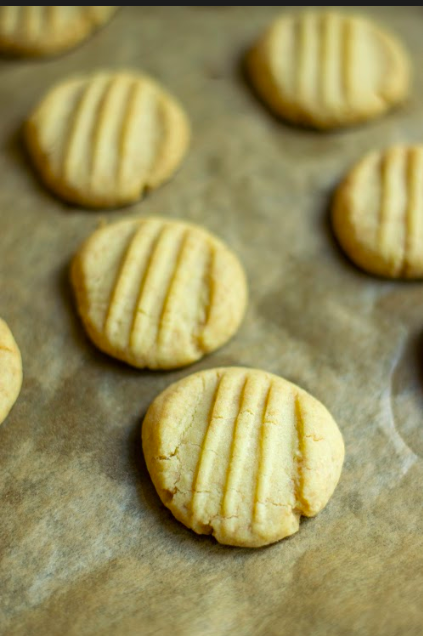 2. Prepare a trifle. Prepare 4 jars. First layer is shortbread, second layer whipped cream, third layer chocolate sauce and last M&M. Repeat one more time.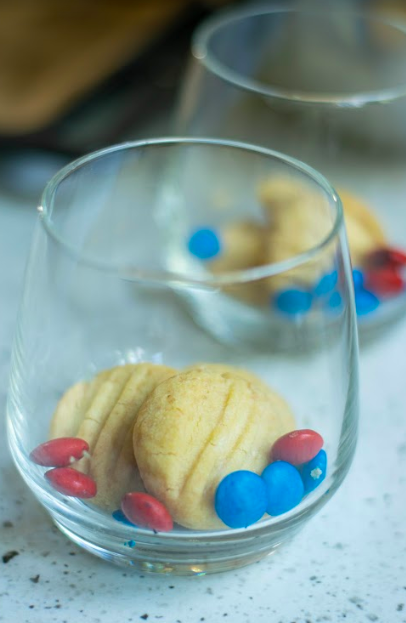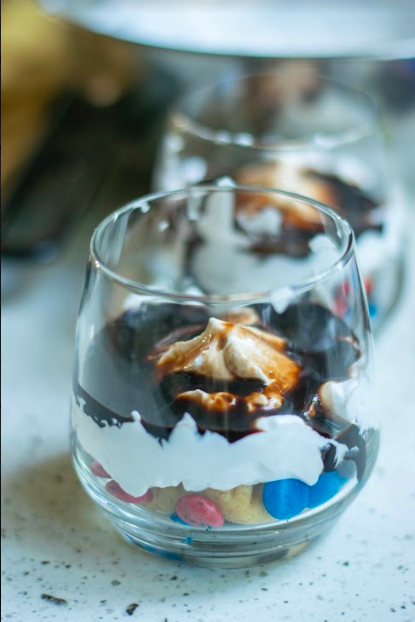 3. Store in the refrigerator and serve cold.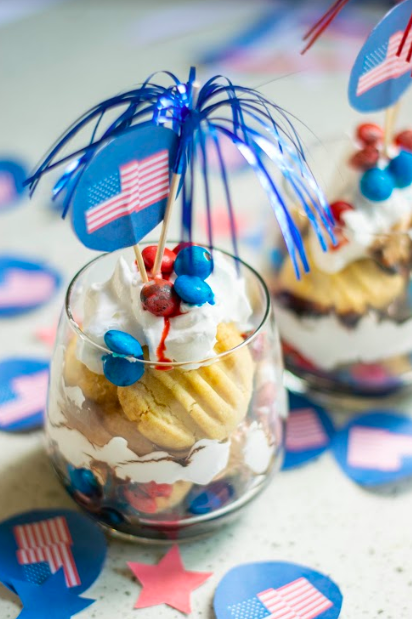 This easy shortbread recipe will be a hit at your 4th of July get togethers with family. I tested it out this past weekend and my whole family loved this Patriotic Shortbread Trifle Recipe. As stated above, I know next time to double the recipe, because it went so quickly.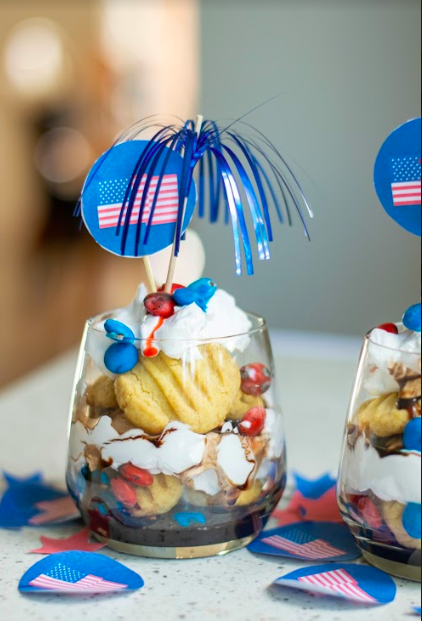 Be sure to make this easy 4th of July dessert recipes red white and blue!