Disney Book Group is sponsoring this post. All opinions are my own and not swayed by outside sources.
My daughter Hayley is a big reader, so we were very excited to be working with Disney to tell you all about The Fowl Twins, the brand new adventure from Eoin Colfer!  A spinoff of the bestselling Artemis Fowl series, The Fowl Twins is all about the youngest Fowl brothers, twins Myles and Beckett. My daughter and I both loved the Artemis Fowl series (and can't wait for the movie coming out next year) so naturally we were excited for this! This book is recommended for kids ages 9-12, so it was perfect for Hayley.
Synopsis of The Fowl Twins: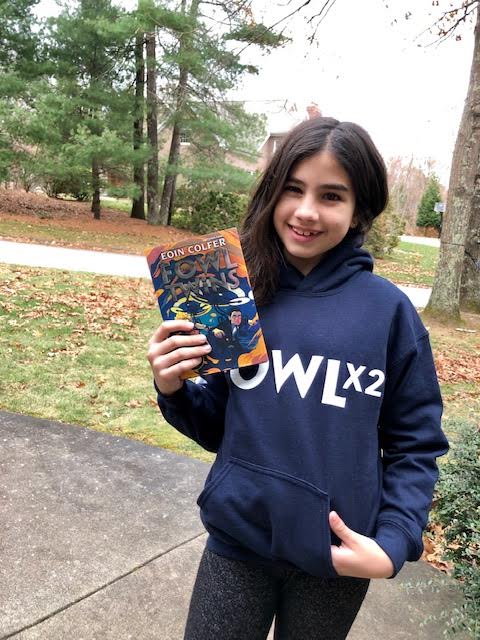 With all the hallmarks that made the Artemis Fowl series so popular, this hilarious spinoff adventure stars Artemis' younger brothers, along with a nefarious nobleman, a shadowy nun, and a fairy intern, and a maverick troll.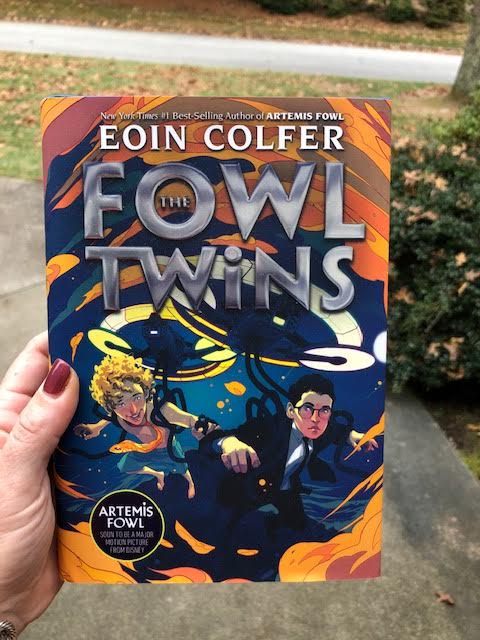 One week after their eleventh birthday, the Fowl twins–scientist Myles, and Beckett, the force of nature–are left in the care of house security (NANNI) for a single night. In that time they befriend a troll who has clawed his way through the earth's crust to the surface. Unfortunately for the troll, he is being chased by a nefarious nobleman and an interrogating nun, who both need the magical creature for their own gain, as well as a fairy-in-training who has been assigned to protect him. The boys and their new troll best friend escape and go on the run. Along the way they get shot at, kidnapped, buried, arrested, threatened, killed (temporarily), and discover that the strongest bond in the world is not the one forged by covalent electrons in adjacent atoms, but the one that exists between a pair of twins.
About the Author
Eoin Colfer is the author of the New York Times best-selling Artemis Fowl series, which was adapted into a major motion picture from the Walt Disney Studios. He also wrote the critically acclaimed WARP trilogy, and many other titles for young readers and adults, including Iron Man: The Gauntlet, Airman, Half Moon Investigations, Eoin Colfer's Legend of . . . books, The Wish List, Benny and Omar; and Benny and Babe. In 2014, he was named Ireland's laureate for children's literature. He lives with his wife and two sons in Dublin, Ireland, where he is working on the next Fowl twins novel.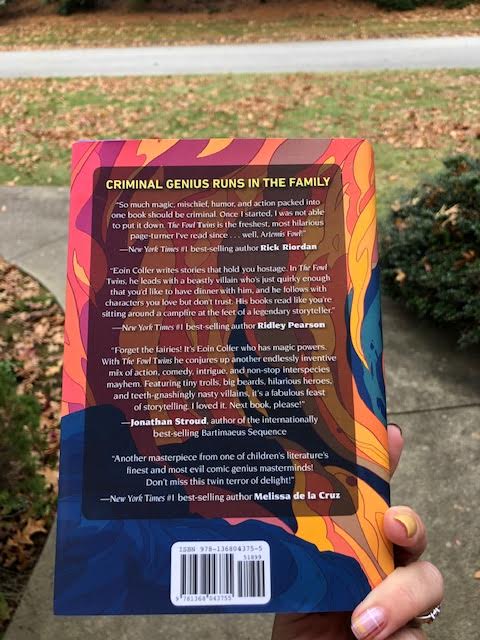 You can buy this awesome book at these sites:
Indiebound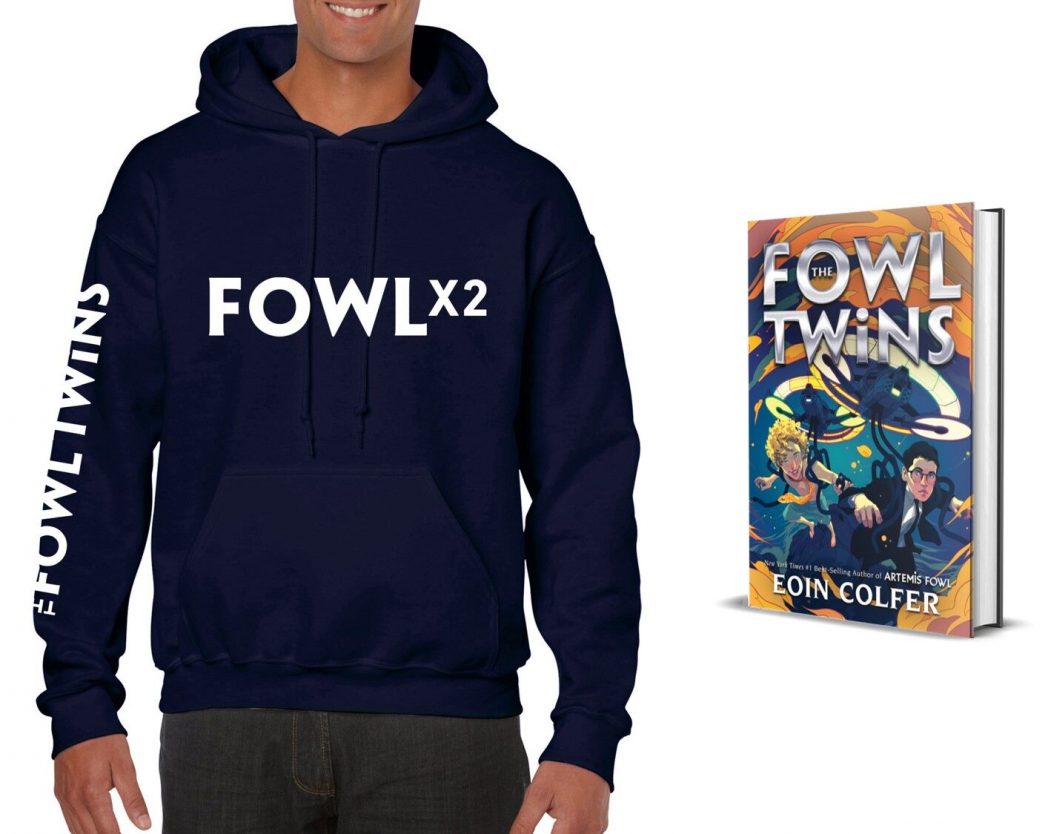 GIVEAWAY: One winner will receive a copy of The Fowl Twins, and a limited edition "FOWL X2" branded sweatshirt! This giveaway is open to US addresses only. Prizing and samples provided by Disney Book Group. This giveaway is run via Rafflecopter so click read more to see the actual giveaway. The only mandatory entry is to tell me why you want to win in the comment section proceeding this post. While the other entries are optional, I highly suggest filling it out to increase your chances of winning.  Good luck!
a Rafflecopter giveaway