Now that fall is here and winter is fast on its heels I'm looking forward to being able to sleep comfortably at night again. Ever since I can remember I've been a "hot" sleeper, unable to sleep unless the cooling system was ice cold and the ceiling fan was at full speed. Often times I'll wake up feeling sticky and uncomfortable, even in my lightest pair of pajamas. These days, with the weather being gloriously icy, I have no problems sleeping through the night or while laying down for a nap. The weather lately is so cool I can sleep entirely covered and yet be entirely comfortable!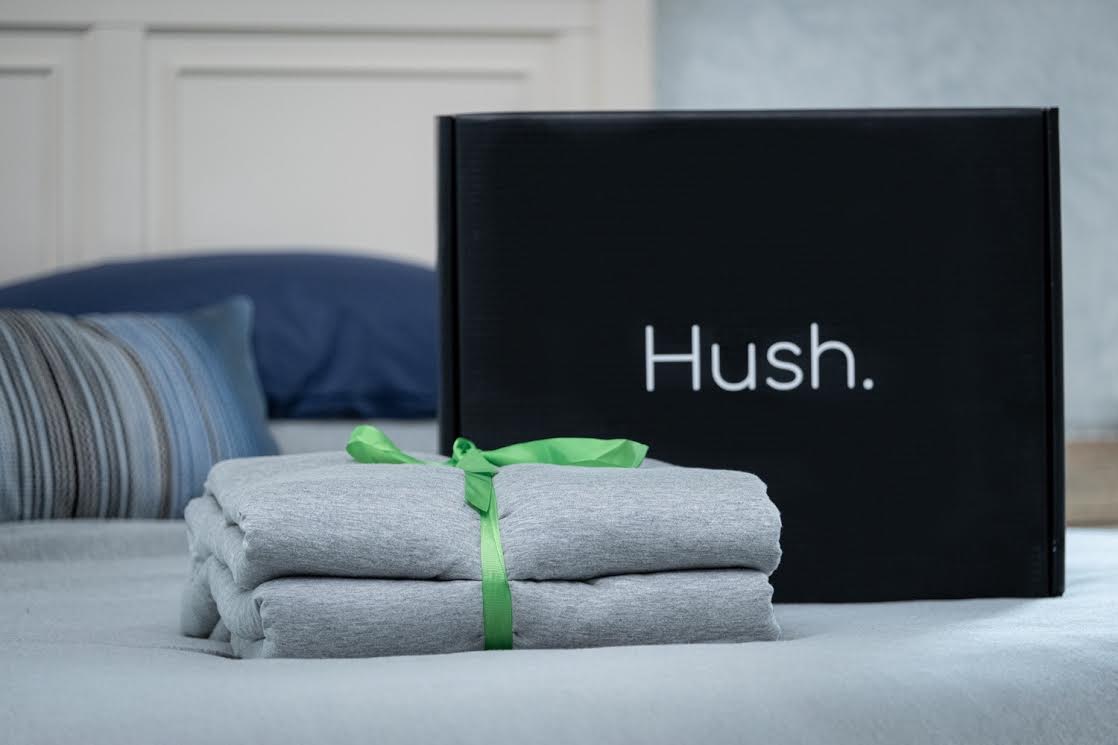 Weighted Cooling Blanket:
When summer time does rear its ugly, humid and unbearable head again, I'll be ready for it with my Iced blanket from Hush. Known near and far for their weighted blankets, Hush has launched their latest line of products that focus on those who run hot, like me, or who have a hard time staying cool in the summer time (also like me). Released in May of this year, the Hush Iced Blanket was made available to the public via kickstarter and just within the first month was a $1M success.
With its cover material being crafted out of a sweat-wicking bamboo and ultrasoft cotton blend, it's the perfect combination to help provide a better nights sleep to those who find themselves freezing over their air conditioning units or disturbing their partners. As for the inner weighted portion of the blanket, that anxiety calming blend is made up of luxurious microfiber material, pocketing nontoxic glass sand that is responsible for weight and balancing properties. While the price may be a little high for some users, Hush makes it more affordable for users by providing an easy payment plan through Sezzle that breaks up the upfront cost into 4 easy installations so its more affordable to the masses.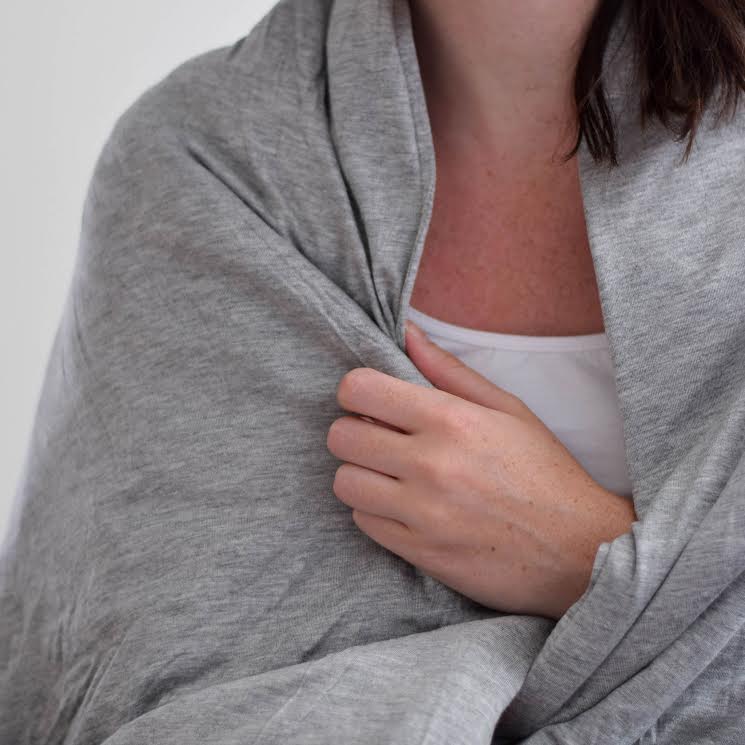 As an added bonus, the company also provides 1 weighted blanket out of every 10 sold, to a person in need. Those suffering from anxiety, sensory-processing disorders, insomnia and even ADHD can benefit from the magical properties of these amazing blankets. Being able to keep cool while resting is just a big (in my opinion) bonus. When ordering the Iced Hush blanket on site, one thing I will caution my readers about is simply the size. For those sleeping alone, the twin size is more than adequate but for anyone who sleeps alongside your partner, you may want to invest in the King size.
Additionally, pay close attention to the weight you choose. In order to maximize the benefits of weighted blankets, you always want to base it on 10% of your body weight. There is a nifty chat support widget at the bottom of the Hush website that is available if you have any additional questions or concerns about the product you're interested in.
To find out more about Hush Iced and their products, you can visit them online. They have a selection of products available in Classic, Iced, 2-in-1 and children, making it easier than ever to select the products that are right for every member of your family!
*This is a partnered post with Hush. All opinions are my own and not swayed by outside sources.*