I was very fortunate to have been on set of Ant-Man and The Wasp at Pinewood Studios. We had the chance to interview Director Peyton Reed,  Abby Ryder Forston, Evangeline Lilly, and Paul Rudd. We also had the chance to walk on Hank Pym's lab set which was unbelievably cool.  So of course, I was excited to see that Ant-Man and the Wasp is now available on DVD and Digital Download. If you have not seen this movie I will tell you that is AWESOME and a perfect sequel to Ant-Man.
ABOUT ANT-MAN AND THE WASP:
In "Ant-Man and The Wasp," Scott Lang is grappling with the consequences of his choices, as both the Super Hero Ant-Man and a father, in the aftermath of "Captain America: Civil War." As he struggles to rebalance his home life with his responsibilities as Ant-Man, he's confronted by Hope van Dyne and Dr. Hank Pym with an urgent new mission to rescue Janet van Dyne from the Quantum Realm. Scott must once again put on the suit and learn to fight alongside The Wasp, all while attempting to serve house arrest, assist fast talking-Luis (Michael Peña) and the X-con Security crew, and thwart the efforts of a new adversary called Ghost (Hannah John-Kamen) and her ally Bill Foster (Laurence Fishburne).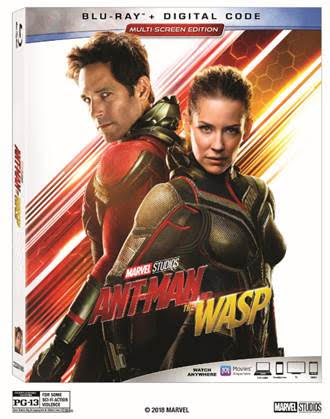 "Ant-Man and The Wasp" returns director Peyton Reed to the franchise and stars Paul Rudd ("Captain America: Civil War," "Knocked Up"), Evangeline Lilly ("The Hobbit: The Battle of the Five Armies," "Lost"), Michael Peña ("The Martian," "Fury"), Walton Goggins ("Vice Principals," "Six"), Bobby Cannavale ("Vinyl," "Chef"), Judy Greer ("War for the Planet of the Apes," "Wilson"), Tip "T.I." Harris ("Sleepless," "Get Hard"), David Dastmalchian ("Twin Peaks," "The Belko Experiment"), Hannah John-Kamen ("Black Mirror," "Ready Player One"), Abby Ryder Fortson ("Togetherness," "Transparent"), Randall Park ("Veep," "Fresh Off the Boat"), with Academy Award® nominee Michelle Pfeiffer (1993 best actress in a leading role nominee for "Love Field"), Academy Award nominee Laurence Fishburne (1994 best actor in a leading role nominee for "What's Love Got to Do with It") and Academy Award winner Michael Douglas (1988 best actor in a leading role winner for "Wall Street").
Kevin Feige and Stephen Broussard produced the film with Louis D'Esposito, Victoria Alonso, Charles Newirth and Stan Lee serving as executive producers. Chris McKenna & Erik Sommers and Paul Rudd & Andrew Barrer & Gabriel Ferrari wrote the screenplay.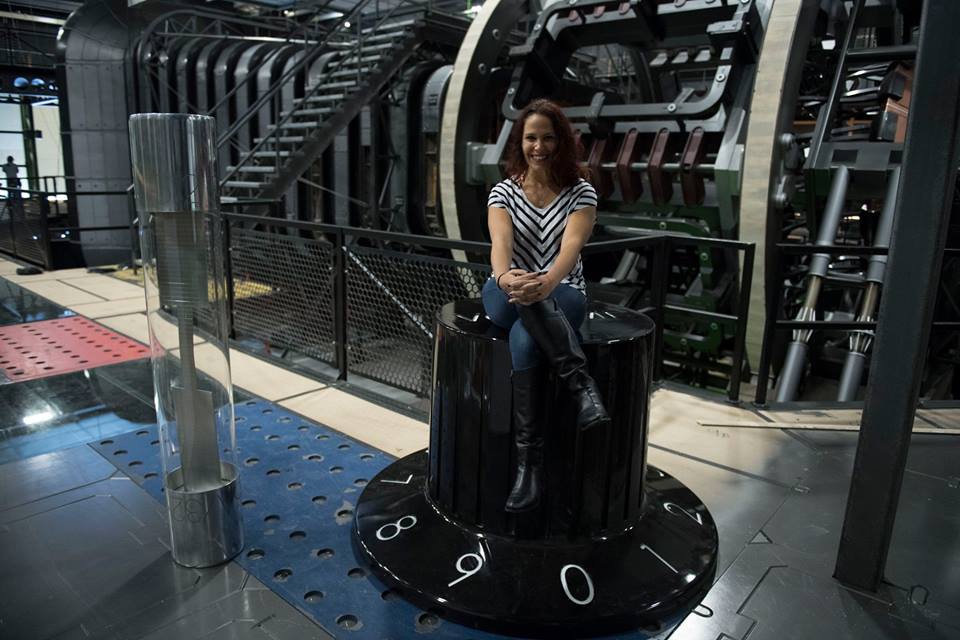 Peyton Reed's creative team includes Academy Award®–nominated director of photography Dante Spinotti (2000 best cinematography nominee for "The Insider"); production designer Shepherd Frankel ("Ant-Man," "Bad Words"); editors Dan Lebental ("Ant-Man," "Spider-Man: Homecoming") and Craig Wood ("Guardians of the Galaxy Vol. 2," "The Great Wall"); costume designer Louise Frogley ("Spider-Man: Homecoming," "The Finest Hours"); two-time Academy Award nominee, visuals effects supervisor Stephane Ceretti (2017 best achievement in visual effects nominee for "Doctor Strange"); and eight-time Academy Award nominee, special effects supervisor Dan Sudick (2018 best achievement in visual effects nominee for "Guardians of the Galaxy Vol. 2").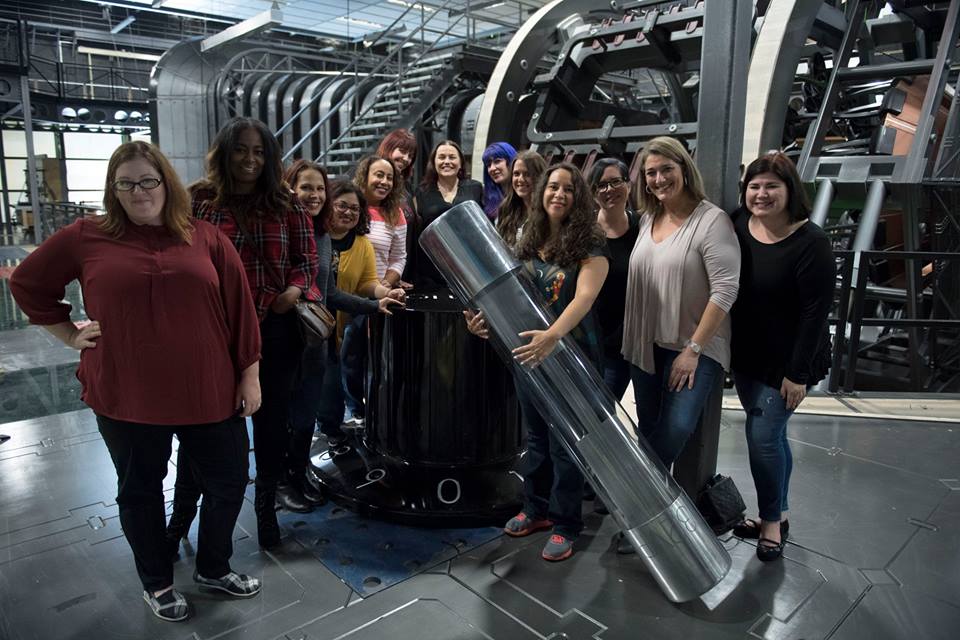 BONUS MATERIAL:
Blu-ray & Digital:
Director's Intro by Peyton Reed – The talented creator behind some of Marvel Studios' funniest and most charming films will invite home audiences deeper into the world of "Ant-Man and The Wasp."
Making-of Featurettes:
–          Back in the Ant Suit: Scott Lang – Hero and all-star dad Scott Lang keeps the laughs coming for the audience, cast and crew.
–          A Suit of Her Own: The Wasp – Highly trained Hope Van Dyne is now the Wasp. See how some of her craziest stunts and action-packed scenes were brought to life.
–          Subatomic Super Heroes: Hank & Janet – Hank Pym's wife Janet was lost in the quantum realm. Trace the legacy of these characters and the iconic actors who portray them.
–          Quantum Perspective: The VFX and Production Design of "Ant-Man and The Wasp" – Explore the movie's visual effects and production design from a whole new viewpoint, in which every micro and macro detail counts.
Gag Reel and Outtakes – Audiences are treated to the hilarious quips that did not make the film as well as exclusive outtakes from Stan Lee and Tim Heidecker.
–          Gag Reel – Join in the fun with these outtakes from the set.
–          Stan Lee Outtakes – Stan Lee tries out a series of hilarious one-liners for the scene in which his car shrinks.
–          Tim Heidecker Outtakes – Check out Whale Boat Captain Daniel Goobler and his improvised whale-watching riffs.
Deleted Scenes (with commentary by Director Peyton Reed)
–          Worlds Upon Worlds – As Janet leads Hank through the surreal landscape of the quantum realm, they encounter an intelligent life form.
–          Sonny's on the Trail – On the hunt for Hank Pym and his lab, Sonny Burch and his henchmen check the security camera of a neighborhood bookstore.
Digital Exclusives:
10 Years of Marvel Studios: The Art of the Marvel Cinematic Universe – See what it takes to bring the MCU to life, and the role concept artists play in bringing Super Heroes from comic book to screen.
Online Close-Up Magic University – This commercial will inspire you to expand your mind and maximize your full potential!
This is one movie you definitely want to own so be sure to pick up Ant-Man and The Wasp today!
*Review copy sent. All opinions are my own and not swayed by outside sources.*