It was so exciting interviewing Abby Ryder Forston who reprises her role as Cassie Lang in Ant-Man and The Wasp. Cassie Lang is the daughter of Scott Lang in Ant-Man and The Wasp.  She is one of the cutest actresses and she was so excited to be back for this film. Being only 9 at the time of the interview, she was so articulate and you can really tell that she loves what she does.
INTERVIEW with Abby Ryder Fortson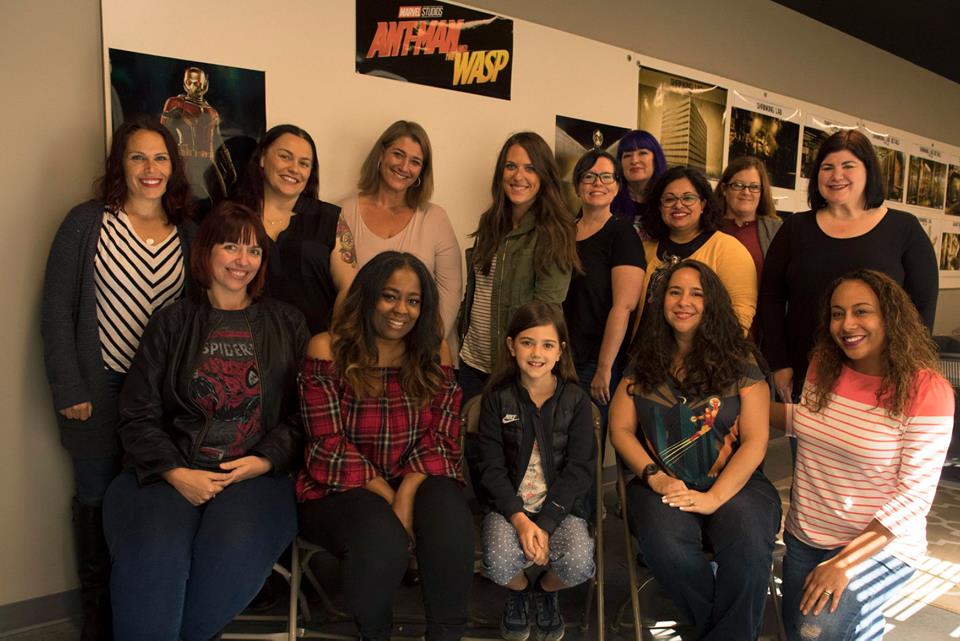 Abby came in and introduced herself and told us she is happy to be back for this film.
Question 1: What's it like coming the back and doing this again?
She said it fun and one of the cool things she did was they built a maze and then they got to slide down a toboggan.
Question 2: Do have any funny scenes that have happened that you filmed?
She said she got to pour popcorn on Paul's head, and then the popcorn flew back and it landed all over the scene.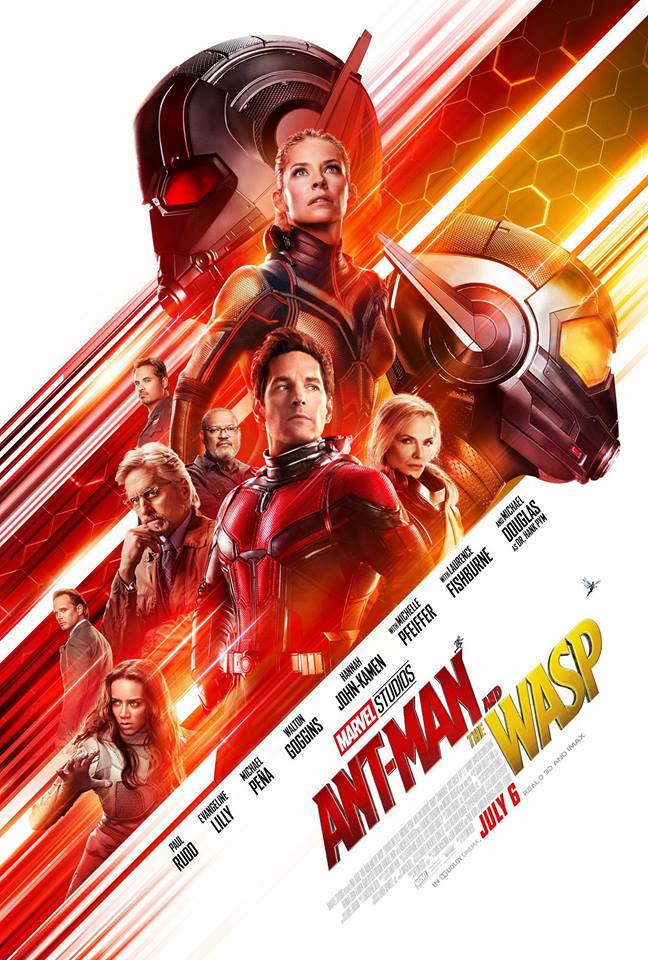 Question 3: What do your friends back home think of you being in Ant-Man? Is it, like, cool, or how do you approach things?
"It's cool, but some people, I feel like just are my friend because I'm an actor."
Question 4: What would you want your secret power to be if you were a superhero?
She said it would be Invisibility because she likes sneaking up on people.
Question 5: How is it doing school on set, and balancing, memorizing your lines- is it hard for you?
She said no it is not hard. She has been doing it since she was three.
Question 6: So what's it like coming back to the set and being reunited with them? How does that feel? Like, what are your favorite parts of that?
"It's nice knowing everybody. Literally, almost everybody's back from Ant-Man 1, and it feels better knowing everybody."
Question 7: Do you have favorite outfit/costume that you get to wear on set, anything sparkly or fun to wear?
She says she likes to wear normal, soccer shorts.
Question 8: Did you keep anything fun from the set- from the first movie?
"From the first, somebody gave me one of those clapper thingies, and I still have it."
Question 9: What is it like when you see the movie all come together?
She said it is really cool seeing it all come together.
Question 10: Is there an actor that you would like to work with?
"Who hasn't been in this movie- Alex Roe. He's really nice. I worked with him on a movie that's coming out in January."
Question 11: So when you're not acting, what are you doing?
She says she loves playing sports and reading.
Question 12: What's your favorite sport?
She says it is soccer.
Question 13: Do you have a favorite series that you like that you're reading right now?
She said it is Wings of Fire.
Question 14: There seems to be a lot of time in-between these scenes that you do? What do you do on set in-between those times?
She says she does her homework and hangs out with the cast.
Question 15: What's your favorite thing about filming movies?
"Meeting everybody, meeting new people, going new places. I don't really have a favorite."
Question 16: How many times do you have to, like, read the lines before you get it, like?
She said twice. She practices it with her dad.
Her dad made the following remarks: "My wife and I are actors, so she kinda grew up in the zone, and I've said she's a really, really quick studier, so she will read it a couple of times, and she's pretty much got it memorized. And then we just kind of talk about it, and talk about what's happening, and would you say that's pretty much, that pretty much puts it together? Abby said yes.
Question 17: Do you have any funny stories from on set? Any pranks; anything?
"Yes. There was a time in the maze where we were going through lasers made out of yarn, and then I got through them so easily, and Paul kept doing it and doing it, and I kept getting zapped, and we were pretending. And then also after the fifth shot of doing it, he was tired of doing it, he was, like, oh my god, we're doing this again?"
It was such an exciting day at the Ant-Man and The Wasp Set Visit interviewing Abby Ryder Forston.  Be sure to get your tickets as Ant-Man and The Wasp opens on July 6th, 2018. You can buy your tickets on Fandango now.