**Disney/Marvel provided me an all expense paid trip to LA for this event. All my opinions are my own and not swayed by outside sources. Photo Credit: Disney*

Pixar movies are always top notch but I love the fact that each Pixar movie has an unique short that starts the movie. Shorts are  few minute mini movies that tell a story with a character line. In the case of Car 3 , the short was called LOU and it was outstanding! When you watch a short, what you don't realize is just how much time goes into making the short. It always blows my mind. A short could take YEARS and YEARS from start to finish.
ABOUT LOU: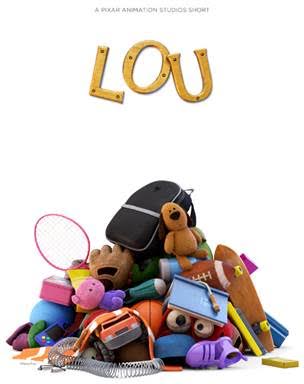 Lou is a creature of sorts that is made out of baseballs, buttons, and toys found inside the school's lost and found box. Lou has. a red blanket covering most of his body with the rest of him made up of these toys. We get introduced to JJ who is a world class bully at school and decides to steal from other kids on the playground. JJ looks like he is going to win until Lou steps in and ends up being the hero of this story. He ends up teaching JJ an important lesson through his actions.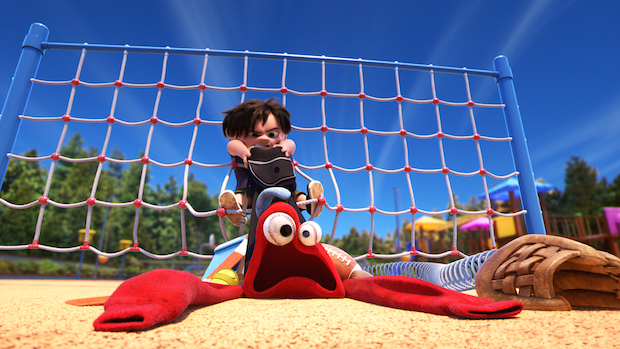 MY THOUGHTS:
What I love about this short was that it focuses on bullying. While I have not personally and thankfully experienced bullying with my kids, I know it is a real fact of life that starts as early as first grade. With kids watching this movie, it will teach that bullying will get you no where in life and it is important to be the good guy. As the story always says, the good guy always wins. This short teaches important morals and is one everyone should watch!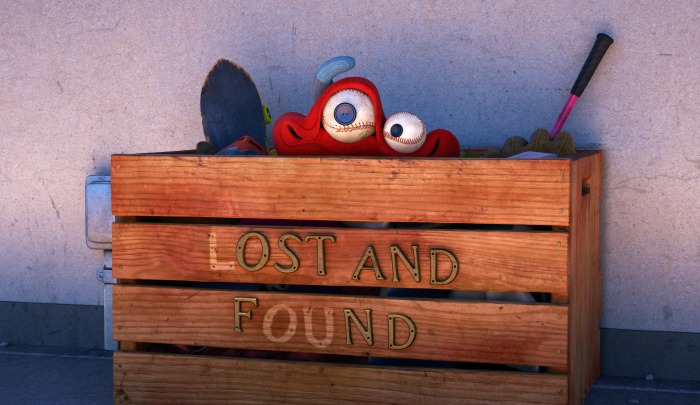 INTERVIEW WITH DAVE MULLINS AND PRODUCER DANA MURRAY:
They told us this film appeals to a wide range of ages. Dave Mullins came up with three ideas for shorts starting in 2005 and started pitching for many years. Then he thought about his childhood and how he moved around a lot. At times in his childhood, he felt invisible being the new kid. This gave him the idea of an invisible character that can hide behind his costume but still be seen. Lou came from this and in 2012, he pitched the idea as the name Lost and Found. They then changed it to Lou. He had several different drawings of Lou through the years and finally came up with the final design of Lou. He wanted to bring something animated to life!
The Lost and Found box which made the dressing of Lou became a big part of the movie.  He loved using real objects to get the expressions of Lou. Different ways of turning the objects made Lou have different feelings.  When he finally went to John Lasseter, he fell in life with the idea and how Lou was different than any other characters.
Then it was time to make JJ, which is the thief of the movie.   Since they are trying to keep it economical, they repurposed JJ from a character from Inside Out. Actually all the characters on the playground, were repurposed from other Disney films. I thought that was really neat to hear!
They went through a bunch of stalls in the movie because whenever Pixar comes out with a big feature film, the shorts have to pause. After Good Dinosaur was done, they went back to filing Lou.  They told us how that they had a great team and without them,  this film would not have come to tuition.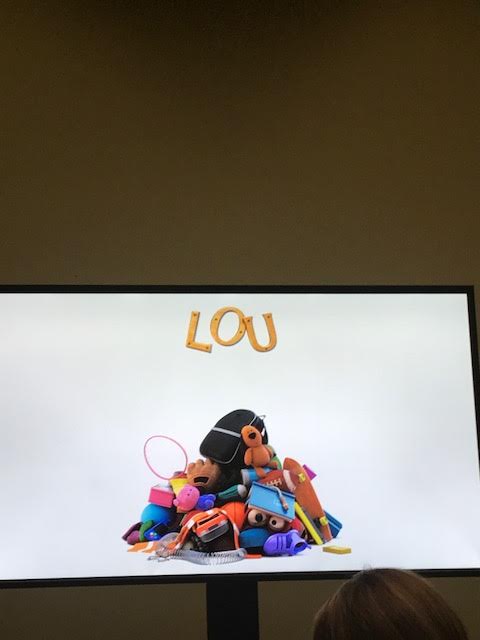 I love all the shorts from Pixar but this might be my favorite. It is so poignant with this day of age. I highly recommend taking your kids to see Cars 3 and be sure to get there on time, so you don't miss the wonderful short, Lou!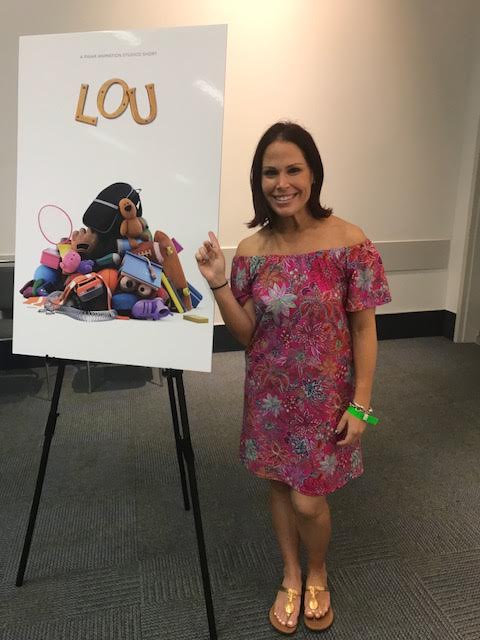 BE SURE TO GO TO THE MOVIES TO SEE LOU AND CARS 3 THIS WEEKEND!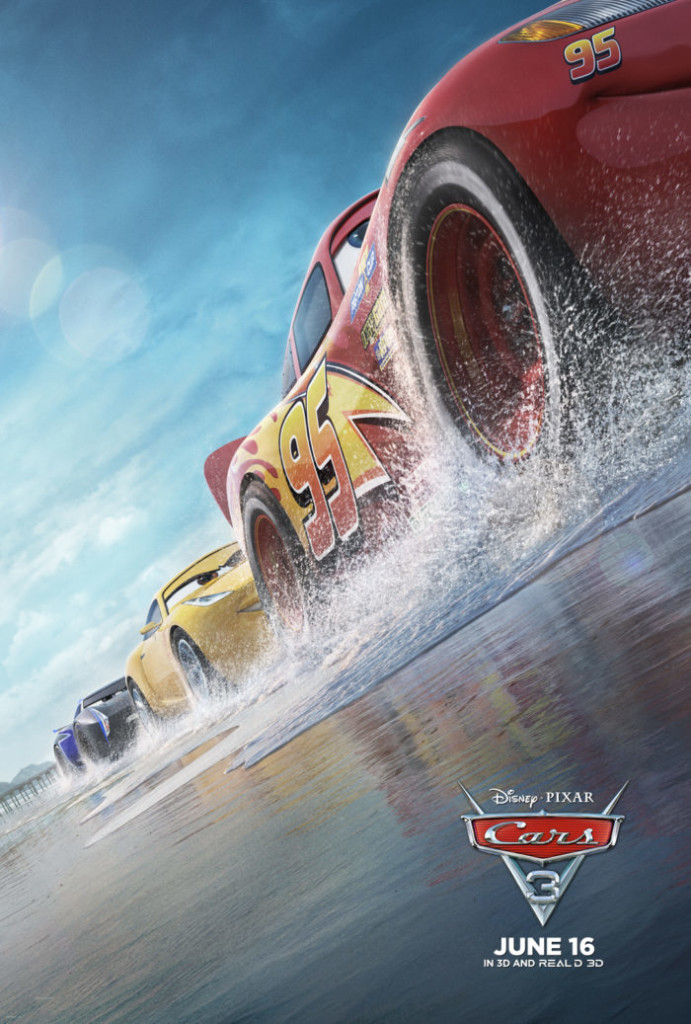 Check out my other posts: Interview with  Owen Wilson, Kerry Washington, Cristela Alonzo, and Armie Hammer, Cars 3 review, Cars 3 product line, Cars 3 red carpet, Summer of Heroes, Interview with Brian Fee & Producer Kevin Reherand,  Interview Nathan Fillion, Larry the Cable Guy, Lea Delaria, and Isiah Whitlock Jr.