**Disney/Marvel provided me an all expense paid trip to LA for this event. All my opinions are my own and not swayed by outside sources. Photo credit: Disney and Louise from MomStart.com.
Cars 3 opened this weekend! Did you all see it? If you have not, what are you waiting for?! Cars 3 is an inspirational, motivating, and fun family film. One of our friends called up after seeing it this weekend and loved it so much that he took his other son to see it the next day. This is one movie you do not want to miss out on seeing.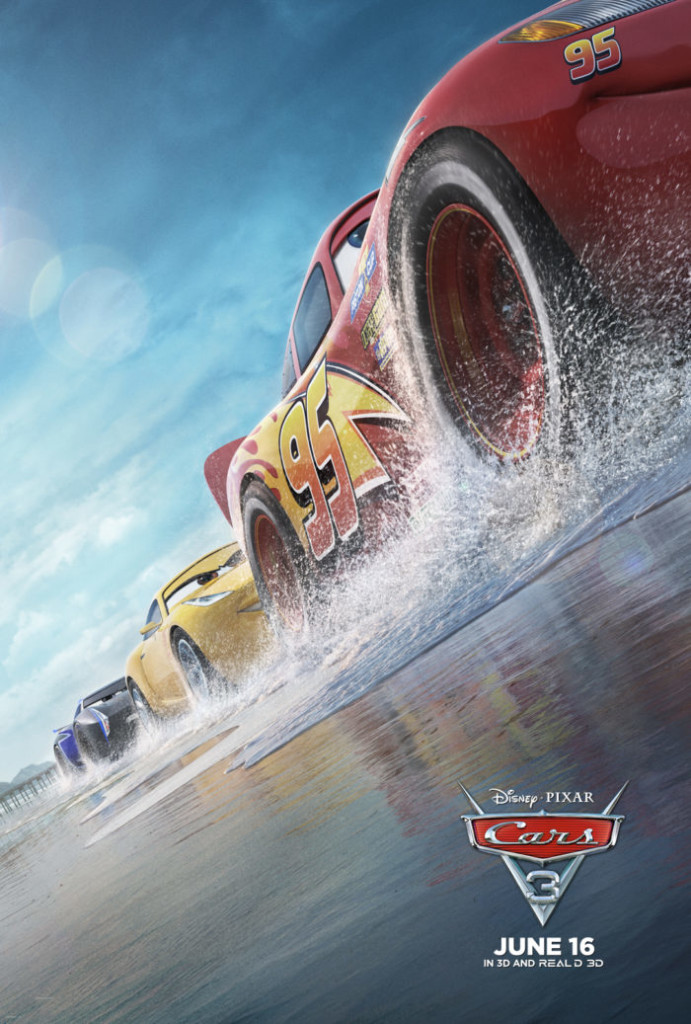 While in LA, I had the chance to interview Owen Wilson, Kerry Washington, Cristela Alonzo, and Armie Hammer. Along with them, I also had the opportunity to interview:
Nathan Fillion (Voice of Sterling):
Larry the Cable Guy (Voice of Mater):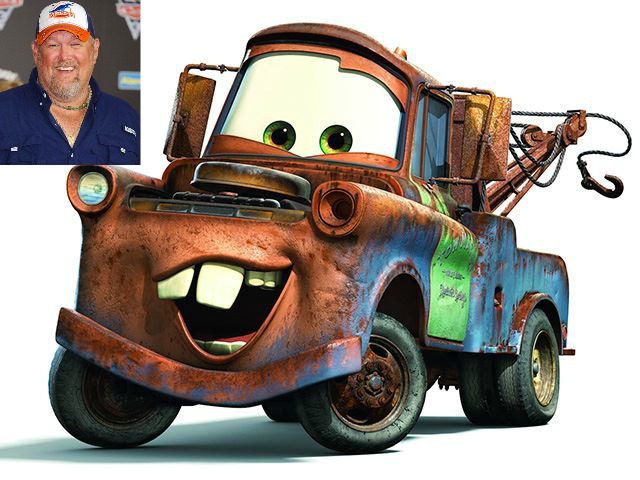 Lea Delaria (Voice of Miss Fritter):
Isiah Whitlock Jr (Voice of River Scott):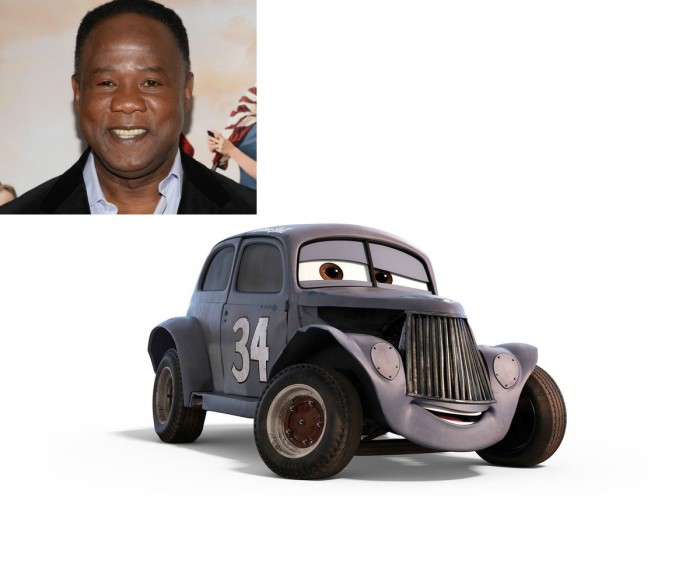 It was a pleasure to sit down with these incredible actors and interview them!
My Interview with CARS 3 Nathan Fillion (voice of "Sterling"), Larry the Cable Guy (voice of "Mater"), Lea DeLaria (voice of "Miss Fritter") & Isiah Whitlock Jr. (voice of "River Scott")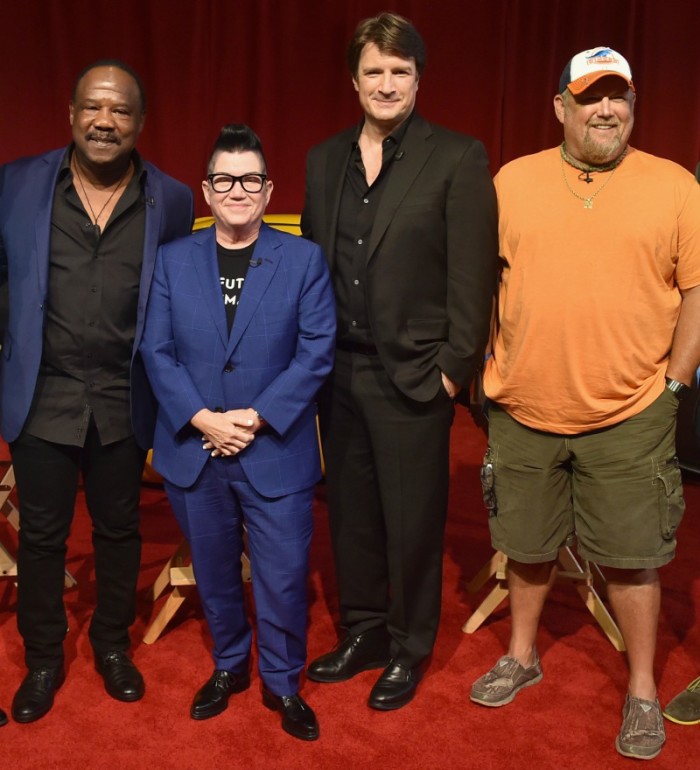 Larry came into the room and joked with us that he was overdressed. He was wearing a teeshirt that day but that is SO him, so I am glad he stayed true to his character.
Question 1:   Did you do any improv and if you did, can you share of your lines that you did?
Larry told us he always does improv but only a couple parts make it into the film.
"There was a few parts where Mater was supposed to be doing something, but he was supposed to be singing a song, and we had a couple of things, but we didn't know if he liked it. And they said, "Look we need to come up with something else. Just come up with something else, and next time we tape, we'll do those," so I went home and I wrote a bunch of limericks. And so that's when I actually went home, and actually wrote something. But for the most part, generally, when I'm doing my lines all free from them,  I'll say "hey, let me try this one." -Larry The Cable Guy
Nathan joked that when he does improv the directors tell him to stick to his lines. LOL!
Question 2:  I watched you do the Wire. How did it feel to do something different?- asked to Isiah
He told us it feels great and he always jumps to do something different. When the opportunity came along to do Cars 3, he was so thrilled about it since it was different. He told us he was in a booth by himself and he found it quite liberating.
Question 3:    Nathan, I read something in a different interview where you'd described Sterling as "charming." He kind of felt a little slimy to me, so what part was charming?
He told us that is a fair question.
" I always find that charming, I think it is one of the more misleading directions when you're reading a screenplay, or a script. People see "charming" and they go skeevy, and they go a little weird. Charming people are not so much interesting as they are interested. They're saying, "Hey. You are great. You are wonderful. You are the best." But, in this case, as a businessman first, I think he puts Lightning McQueen into a "you are the best, you are the greatest, but I do have an ulterior motive." So I think that's where it gets a little skeevy."- Nathan
Question 4:   Nathan, you've played some memorable characters on TV. And you've also voiced some characters. What do you think your favorite part about Sterling is? 
He told us it was the opportunity to work with Pixar. He told us he has been to the Pixar facility twice and he has seen every one of their movies. He loves that Pixar is very careful filmmaking and how it is methodically planned out.  He said he would do anything with Pixar so this was a real honor!
Question 5:    Do you have a favorite part, either your character, or anything in the film, that is your favorite?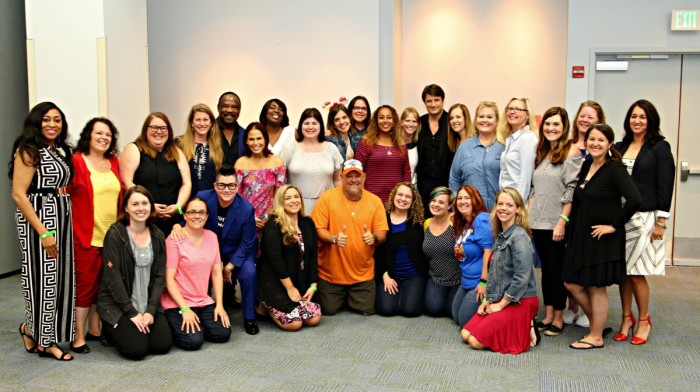 These are always hard questions to ask, because when we do the voices, we don't see anybody else, we don't know anything else, we know the script, we kind to know what's supposed to happen, but you don't really see anybody else. You don't interact with anybody else. So, when you're doing your emotional part that you're supposed to be doing, you're just doing it with John Lassiter sitting on a chair, with a piece of paper, telling you, "Okay, this is what is gonna happen".
I had not seen this. I remember doing my lines. I'm glad that it's ripping everybody's hearts out, that's what it's supposed to do. As far as Mater is concerned, I knew when I taped it, Mater had some pretty good scenes with McQueen. When I do Mater, I want Mater to be lovable, and I want him to be funny. Whenever there's a scene where you're just sad, you want Mater to pop in and lighten the mood up a little bit. So I hope that's what Mater did. When you said "what's your favorite scene in the movie," I don't know what it is yet, but when I did the script, I think my favorite scene would probably be Mater trying to figure out Skype. So that's pretty much it."- Larry the Cable Guy
Question 6:  Talk about the mentor, mentee relationship in the movie. Who are some of your mentors, either professionally or personally?
Nathan told us it is Bob Woods who played his Uncle on One Life to Live. Larry told us it would be Jeff Foxworthy. Isiah told us it was his mentor in college who pushed him.
But the one thing he told me, he says, "If you really want to be a great actor, you've got to start studying psychology. You've got to know the human condition. You've got to know how people tick, and how you can figure out all of these characters."  I thought, Okay, I'm gonna try that. And I studied psychology for about two years. And I just play a bunch of characters who've got problems.  But it was some of the best advice I had ever gotten. And when people talk about mentorship, I always think about this guy, because I really did sort of learn about the human condition, and what makes people do what they do, and how they believe."-Isiah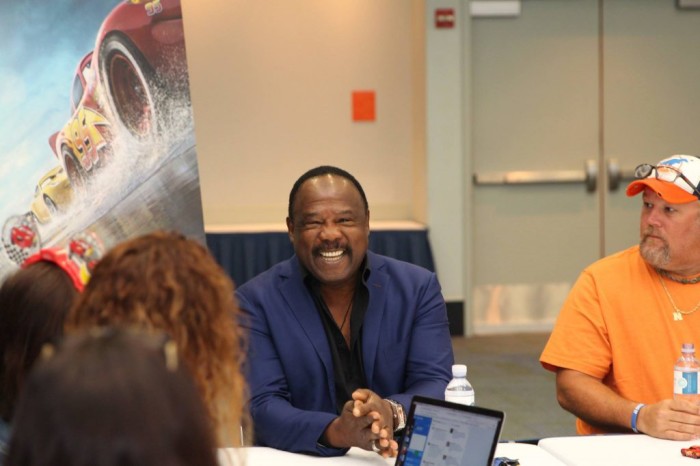 Question 7:  Larry, can you share how you came up with the name "Larry the Cable Guy"?
" I did this rodeo cowboy, got kind of a laugh. And so the next day I changed it to a cable installer, and it got a big laugh. And I had a buddy of mine who had a morning show, and he said, "you've got to call our morning show, that's funny. You should pretend you're the cable guy." And so I called up. And I remember the the first thing I ever said on the radio. I called up and I said, "Hey, Ron & Ron, what's goin' on, fellers. What's goin' on, fellers." And they go, "Well, who is this?" It's the cable guy. Y'all said y'all wanted that hookup down there, didn't you? And they said, "Well, what's your name?"
And I didn't really know. And I'm going, "Uh…Larry!" Oh. It's Larry the Cable Guy? And it just caught on, and I started calling as Larry the Cable Guy, and then I got syndicated over in Orlando, which syndicated me into Tulsa and to Baltimore. And I was a standup. I was still doing standup. But I was doing these calls while I did standup. I ended up getting syndicated, around the country, on 27 radio stations, getting up every morning, doing radio calls. 27 stations. All different times. I think 14 was the most I did in a day, but I'd do five days a week, for 13 years every day, doing a commentary, getting popular from the radio, and then  everybody just started calling me Larry. And that wasn't my name, but it was my radio name. And so it just kind of stuck. Kind of a nickname, more than anything else. And that's how Larry the Cable Guy came to be on stage, when I was doing a show in St Petersburg. A buddy of mine owned a comedy club, I walked in, and it said on the billboard, "Dan Whitney, AKA Larry the Cable Guy," and both shows sold out." -Larry The Cable Guy
Lea than came into the room. She told us she had the Orange Is The new Black premiere the night before so she was coming from NYC.
Question 8:  How has social media changed what you do?
Larry told us social media is a great way for him to connect with his followers and talk to his fans. Twitter is what he loves best and he loves to stay engaged.  Nathan then agreed with his assessment.
Question 9:    Can you share how you became involved in the project?
Lea told us they called her and she agreed to do it.  Miss Fritter is awesome and she is glad she had the chance to voice that role. She loves that her stop sign is a buzz saw LOL! She told us she grew up in a small town where demo derby was all the rage so it was really fun playing a piece of her childhood.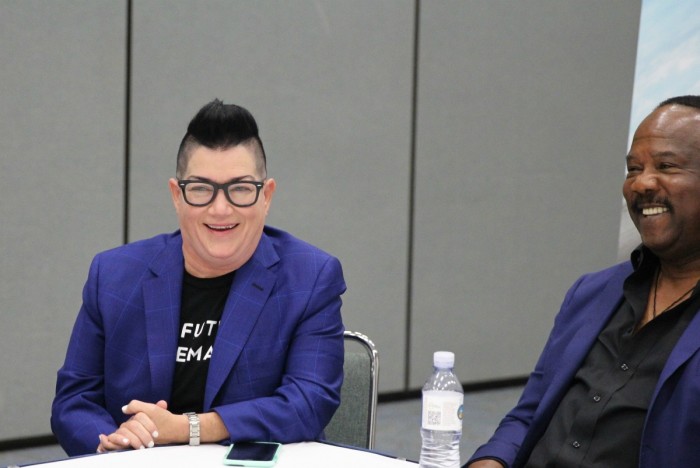 SYNOPSIS:
Blindsided by a new generation of blazing-fast racers, the legendary Lightning McQueen (voice of Owen Wilson) is suddenly pushed out of the sport he loves. To get back in the game, he will need the help of an eager young race technician, Cruz Ramirez (voice of Cristela Alonzo), with her own plan to win, plus inspiration from the late Fabulous Hudson Hornet and a few unexpected turns. Proving that #95 isn't through yet will test the heart of a champion on Piston Cup Racing's biggest stage!
Go see Cars 3 and check out my red carpet post, review post, and Cars 3 product post!