**Disney/Marvel provided me an all expense paid trip to LA for this event. All my opinions are my own and not swayed by outside sources.*
ABOUT CARS 3: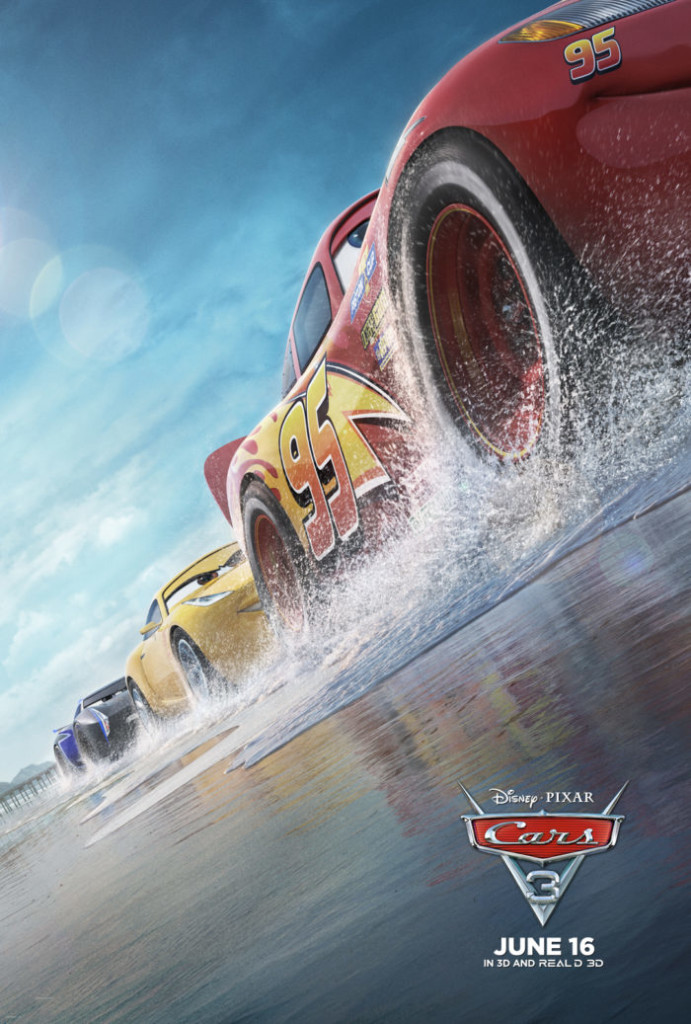 Blindsided by a new generation of blazing-fast racers, the legendary Lightning McQueen (voice of Owen Wilson) is suddenly pushed out of the sport he loves. To get back in the game, he will need the help of an eager young race technician, Cruz Ramirez (voice of Cristela Alonzo), with her own plan to win, plus inspiration from the late Fabulous Hudson Hornet and a few unexpected turns. Proving that #95 isn't through yet will test the heart of a champion on Piston Cup Racing's biggest stage!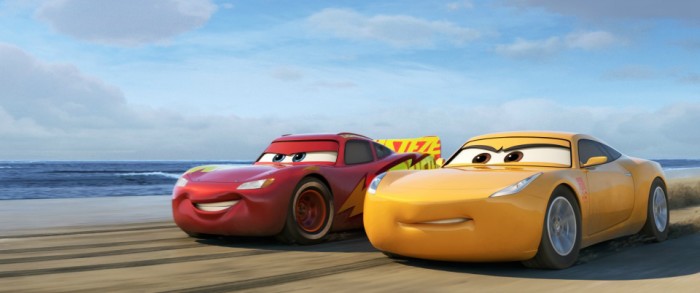 Last week, I had the chance to screen Cars 3 at the Anaheim Convention Center amidst all the voice actors in the film. It was quite a surreal experience that will be engrained in my memory forever. As far as the Cars franchise, I will say that Cars 3 easily rivals all the love and feels of the original Cars movie.
The movie starts out with the beloved Lightening McQueen racing in a championship race in Florida when a new car comes onto the scene. That car is named Jackson Storm and he is just a plain ole' mean car. Jackson Storm not only is mean but he has an air of arrogance held over his head the entire movie. As Lightening McQueen is trying to catch up to the new man, a dreaded accident takes place seriously injuring Lightening McQueen.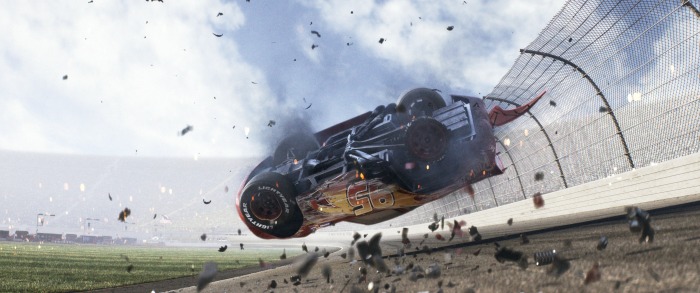 At this point, Lightening McQueen is forced to stop racing and to recover. He is in a funk when a new car (and one of my favorite new Cars characters) enters the scene. Her name is Cruz Ramirez and she is a force to be reckoned with. She is a true spitfire and an empowering women. She is there to be Lightening McQueen's new trainer so he can get back to racing. 
From there they go on a journey which focuses on showing that if you believe in yourself, you can make it big in this world. There is a lot to the second half of the story but they are all spoilers so I am going to emit it from this review. However, I will tell you that the end of the story made me walk away like I can conquer the world, which is something since I am a tiny 5'1 girl. There is girl power to the fullest in this film.
Here are my 5 reasons to see Cars 3:
5. The animation is terrific in this film. As the producer told us, they had a lot more advanced technology to use with this film, so some of the images look so life like. Even the racing scenes and the dreaded accident, made you feel like you were right there with them.
4. They have the most perfect cast in this film. Over the next few weeks, you will see my interview with most of the cast but the casting is spot on. The cast includes Owen Wilson voicing Lightening McQueen, Cristela Alonzo voicing Cruz Ramirez, Nathan Fillion voicing Sterling, Larry the Cable Guy voicing Mater, Armie Hammer voicing Jackstorm Storm, Kerry Washington voicing Natalie Certain, and more.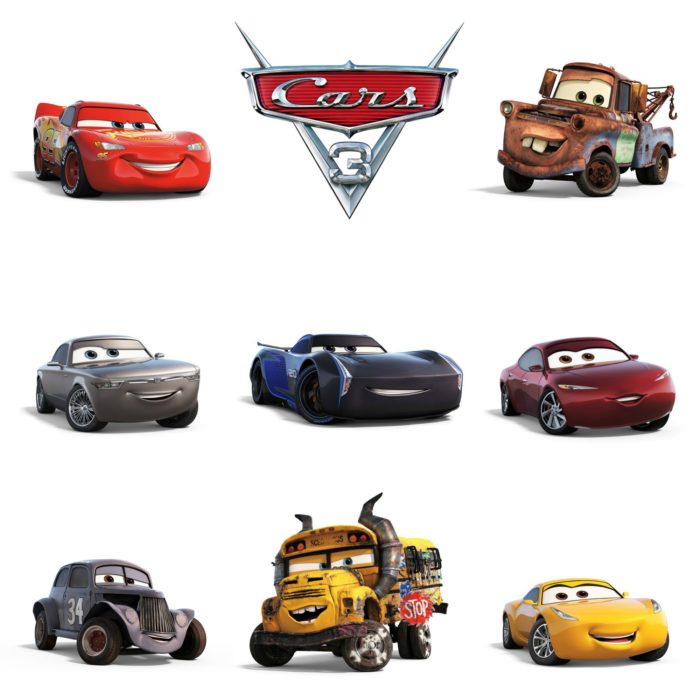 3.  Disney always has women in their films but mostly as princesses. This time, they have a female car in one of the strongest female leads to date, in my opinion. She is going to have a massive following and girls are going to want to emulate her for her pure strength and determination. She reminds me a lot of Danica Patrick. 
2. The incredible themes and morals found throughout this movie is going to be a big hit with families. The two big themes to me is first, it will make people realize they can dream big in this world and actually succeed. I always had parents that instilled this in me since my very young age and made me realize I can do anything I want in this world despite gender or looks. It takes belief in oneself which is readily seen throughout this film. As Cruz says in the film, " Don't Fear Failure..Be Afraid of Not Having the Chance."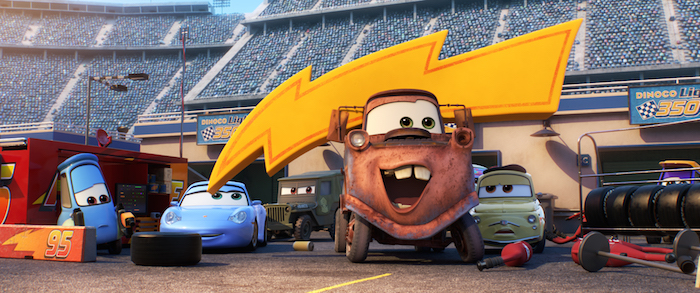 The second theme is near giving up. Lightening McQueen had a huge accident and was aging in the racing world. He was adamant, at first, that his racing days were done, but were they really?! You will need to see the movie to find out but I will tell you that an important lesson is to believe in yourself and never give up till the very end. One must be confident in themselves and make a name for themselves in this world. Move forward..Be strong..Believe in Yourself..Have Confidence!
1. It is in every sense a true family film. Whether or not you are 80 years old or 8 years old, you will LOVE this film. It has something for everyone in it and it appeals to all the generations. If you are looking for a great movie to see this summer, make sure it is Cars 3!
Be sure to also not be late to the theater as the short, Lou, is adorable!
CARS 3 OPENS JUNE 16th!
PREVIEW:

MY RED CARPET POST: WHAT IT IS LIKE TO BE ON THE RED CARPET