I have talked about my love of KidCo on my blog before. Even before I had children, KidCo was a name I loved and trusted. Now that I have kids, I have so many wonderful KidCo products including their fabulous safety gates, the Go-Pod to keep my son contained, and their bed rails. They make such a wide variety of products to keep your kids safe, which in tern makes moms/dads very happy!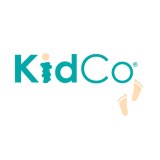 KidCo is also one of the most reputable companies of kids home safety products. I have been using their safety products for quite some time now and had the pleasure to be sent more safety items so I can 100 percent make sure my house is safe for a 4 and 20 month old to walk around, or shall I say run around.
KidCo makes many types of safety products for the house that include secure sticks, locks/latchers, furniture straps, appliance locks, door handle locks, window stoppers, electrical outlet covers, and much more. If you need to make sure you have everything in your house is considered safe, KidCo has it all by all their wonderful safety products.
KidCo has a lever door lock that could be used on a lever handle that will block entry from one side but allow you to easily enter from the other. For us, we use this lock on our door to the bathroom since Zane is always trying to get in. The KidCo lever door lock works on right and left handles and requires no tools for simple installation. We already purchased this lock in the past and love it so much, that we now have 5 around our house.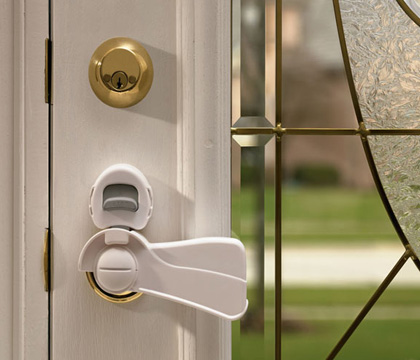 KidCo also has the door knob lock that can deter your child from leaving or entering rooms. This type of lock can go on any circular handle and will prevent your children from entering places that you do not want them to be.
If you have sharp corners in your house, you must get the KidCo foam corner protector. I use this on mostly all my furniture pieces, as most have sharp edges. It simply peels on to prevent little heads or body parts from scratching themselves on these sharp surfaces.

KidCo makes a magnetic lock starter set that is readily penetrated over 1 inch of solid wood. It automatically locks and includes a disengaging feature for easy use. It contains one key set and two locks in the starter sets. We use this on the cabinet that houses all our milk. I like that I have control of not allowing them to get into the cabinet and possibly breaking anything.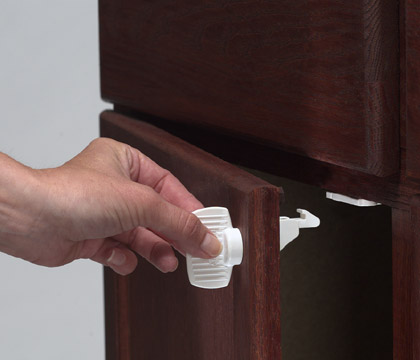 KidCo has a fabulous anti-tip furniture strap that deters accidental furniture tippings. Make sure you are safe by putting up these anti-tip straps on all your furniture. With kids crawling and walking into furniture sets, you want to make sure you are prepared at all cost.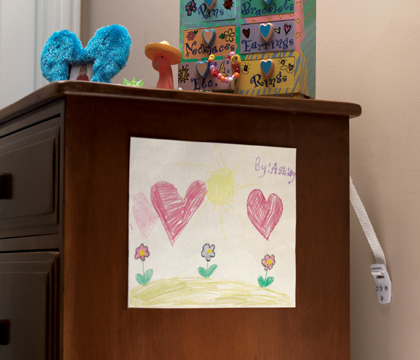 KidCo also makes fabulous electrical outlets and cabinet drawer locks in their safety line. I know little fingers tend to be drawn to outlets, so make sure you are prepared with these outlets covers. Also, we use the cabinet drawer locks all over our house for additional safety. They are mounted inside a drawer or door and help prevent little kids from getting in, or fingers from getting stuck. Make sure your children are safe in your home by purchasing all the wonderful safety items from KidCo this winter season! 


Win it: One winner will receive all the products mentioned above for a huge holiday giveaway. The only mandatory entry is to tell me which KidCo safety product you like the best from here: KidCo in the comment section proceeding this post. While the other entries are optional, I highly suggest you fill it out to increase your chances of winning. US/Can. Good luck!
a Rafflecopter giveaway

*I received the above products for review purposes. As always, all my opinions are my own and not swayed by outside sources.