When Hayley was born 4 years ago, I was a naïve mom who was given no real advice on how to choose the perfect diaper. I have to tell you that I went through at least 4 different brands with various levels of disappointment until I found Huggies. Once I found Huggies and started to use them I never looked back! I seriously love their diapers so much!  When Zane was born, we instantly bought Huggies without even tempting fate with another brand.  Recently, at my parents house, they did not have Huggies (gasp… I know) and it turned Zane's bum into one big, terrible rash. So, from that point forward, I told my mom that the only brand she is allowed to buy when we visited was Huggies. Within the Huggies line we have been using the Huggies Snug and Dry diapers which has been wonderful for Zane!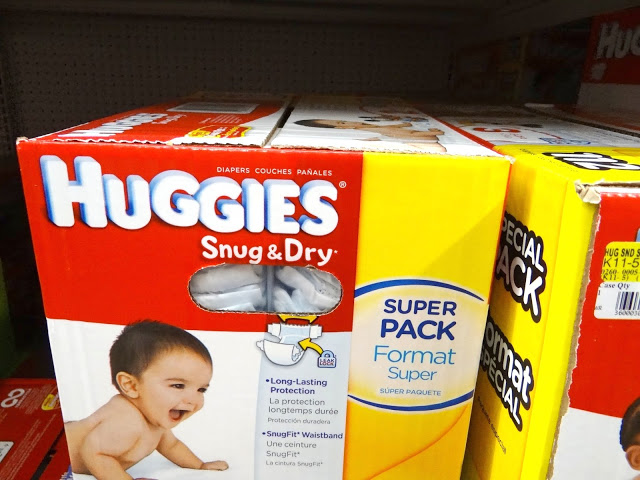 If you are not familiar with the Huggies Snug and Dry Diapers, they are the premiere diapers for keeping children dry and clean with no nasty rashes. If you have never used them, now is the time to make sure you check them out either online at Walmart.com or at your local Walmart store, since they are readily available with some great rollback prices. I know we like to buy the megaboxes of Huggies Snug and Dry Diapers, since we go through so many a day! With the rollback prices, I am saving money on my diapers which I love and it is also an extremely economical option for my family.  At my local Walmart, I found Zane size 4 diapers and saw that I could purchase 98 diapers for $22.94. This comes out to be less than 24 cents per diaper, which beats many of the competitors' prices.  With the pricing of the diapers and their wonderful features, I know I am doing right by purchasing the Huggies Snug and Dry Diapers!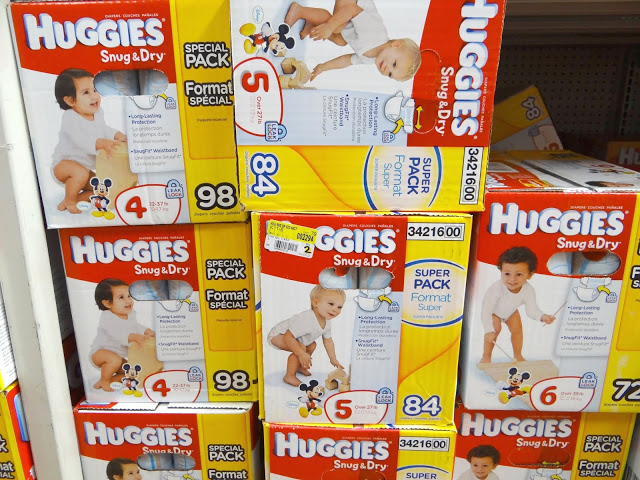 So, you might be asking yourselves- well, what are the wonderful features of the Huggies Snug and Dry Diapers?  First, Huggies has a SnugFit Waistband that allows Zane to be comfortable in the diaper while allowing me not do deal with any blowouts or leakage that may occur. With the SnugFit Waistband, I NEVER have to worry that the diaper will fail me and I will end up cleaning up accidents. How many times have you put on a diaper on your child where an hour later the diaper ends up leaking, and you have to clean up the itty bitty crystals that leak out the diaper?  I am sure you all can relate to cleaning up pee/poop accidents from leaky diapers. With the added leaklock protection,  I can assure you with one hundred percent confidence, you will never have this problem if you use the Huggies Snug and Dry Diapers.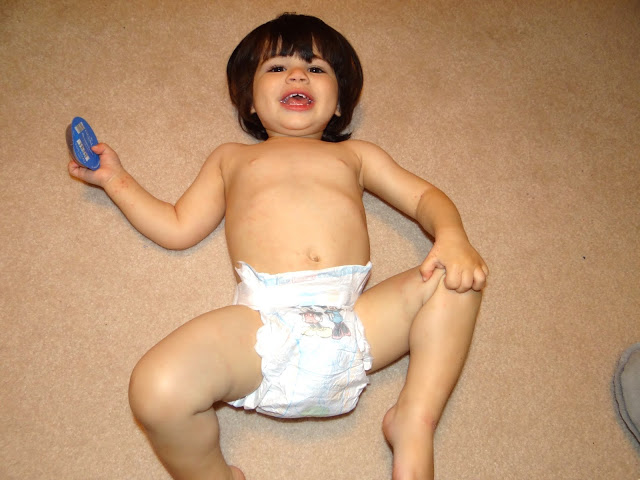 Along with the Waistband, the Huggies diapers are one of the most elastic diapers I have seen with great tabs that make putting on the diaper easy, and getting rid of the diaper equally easy. However, the tabs are strong enough that even if your kids constantly pull at the tabs, they will NOT be able to get the diaper off. I can't even tell you how many times Zane has tried to take the tab off and  pull the diaper down. With the Huggies Snug and Dry Diaper, the strong tabs stay put and your kids will not be able to undo them once they are sealed. They will also not break when your children are wearing them and playing extensively.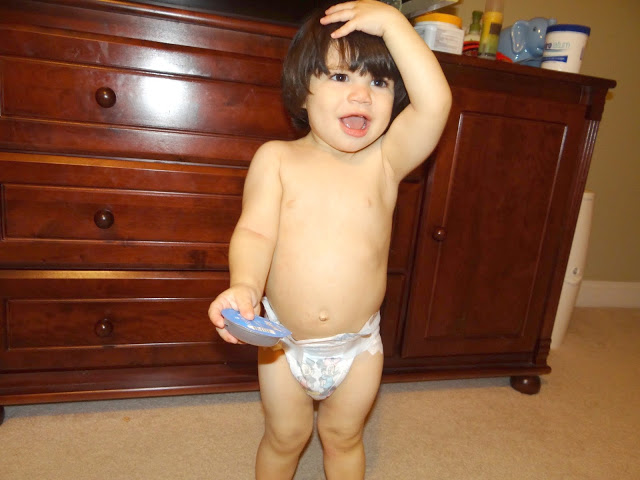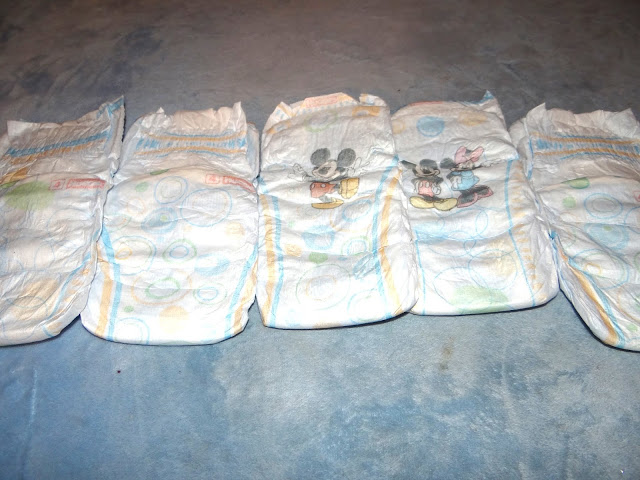 For the comfort the diaper, I would not trust another brand. Once the diaper is on, there is absolutely no tightness but rather a comfortable fit. Sometimes diapers are so tight, that a visible mark is left when it is taken off. No problem at all with this when you use Huggies Snug and Dry Diapers though. We also have not experienced any diaper rash with using these diapers. As many of you know, Zane suffers from terrible eczema so we need to put him in products that will not exacerbate his condition. Huggies Snug and Dry Diapers provide him comfort and agrees with him- he has never had a flare up wearing the diapers, nor had any type of diaper rash wearing them! Total plus in my eyes!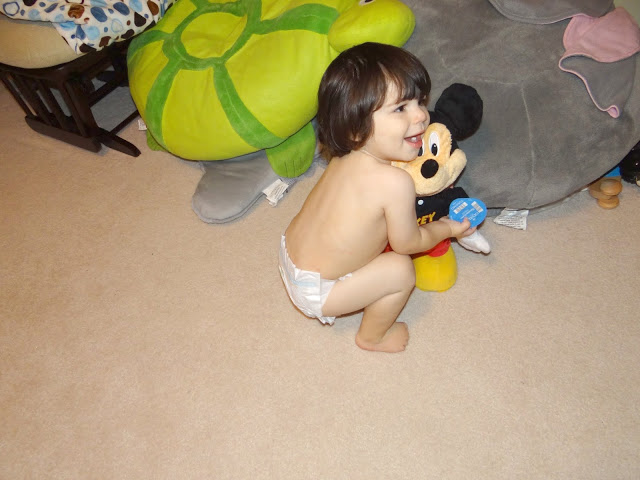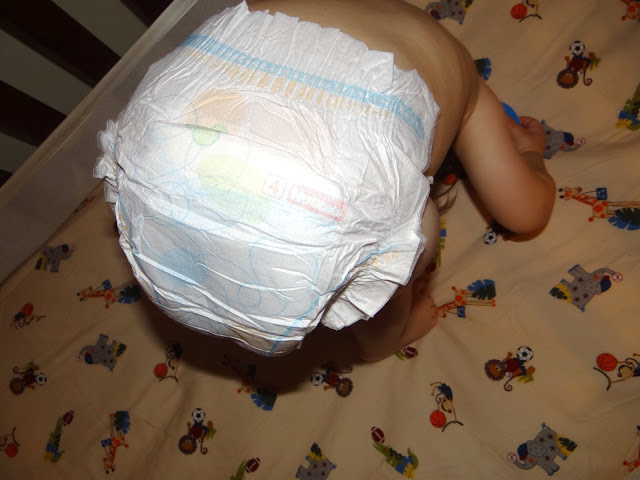 I would be remiss if I did not add that the diapers are just too darn cute too! One of Zane's first words was "Mickey Mouse" so he obviously is a big fan. On the diapers, your kids get to see Minnie and Micky which is fun in and of itself!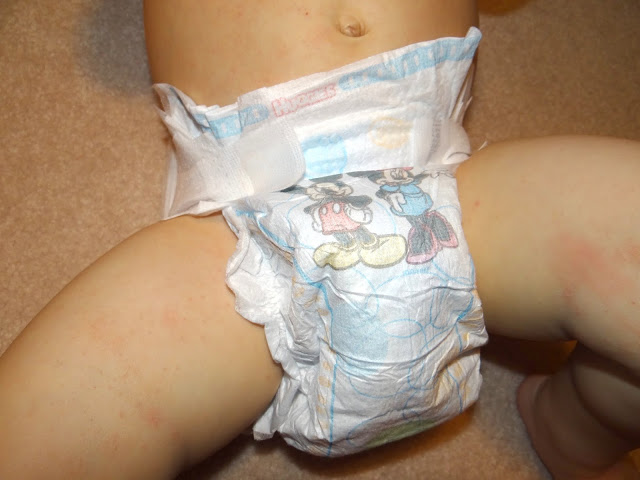 If you are looking for great diapers for your children , or perhaps need diapers for a friend who just had a baby, or a shower gift for a new mom, look no further than Huggies Snug and Dry Diapers. I know as a new mom, I wish I found out about these diapers. It would have made the trial and error test of finding a good diaper much easier.  They will keep your kids happy, clean, and rash-free while allowing parents some affordable prices at Walmart. Ordering online at Walmart.com also gives you the same rollback prices that you experience in the stores, and might be an easier option to get the diapers into your hands quickly without ever leaving your home.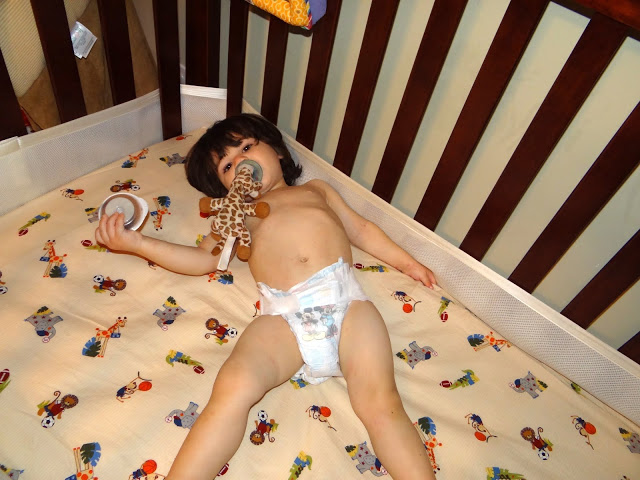 Huggies Snug and Dry Diapers are purely fantastic diapers and make Zane to be a very happy boy!
* I am a member of the Collective Bias®  Social Fabric® Community.  This shop has been compensated as part of a social shopper insights study for Collective Bias™ and Huggies. #HuggiesWalmart #CBias #SocialFabric