If you are unfamiliar with PlanToys, they are a company that features innovative, educational toys for every developmental stage of childhood. All of their toys maintain superior quality, safety standards, and provide an great way to play, as well as have fun for your children.

All of PlanToys are made from non-toxic, natural ingredients that are completely safe for your children to play with. They are committed to making green toys where their toys are not only fun, but reduce the number of toxins going into the environment by using only safe materials.
Along with all the safety standards that PlanToys have created internally for themselves, all of their toys are not only educational, but entertaining! The educational merits of their toys have been recognized by some of the most prestigious awards of the industry including the Parents' Choice Award and the Oppenheim Toy Portfolio Award.
PlanToys has a wide plethora of toys for kids of any age group. Their toys start from baby age and go all the way to school aged. With Hayley being in preschool and Zane not in school yet, I needed a toy that would keep both of them occupied and that they could share with together. Luckily, PlanToys sent me the Musical Band set that is a huge hit in my household.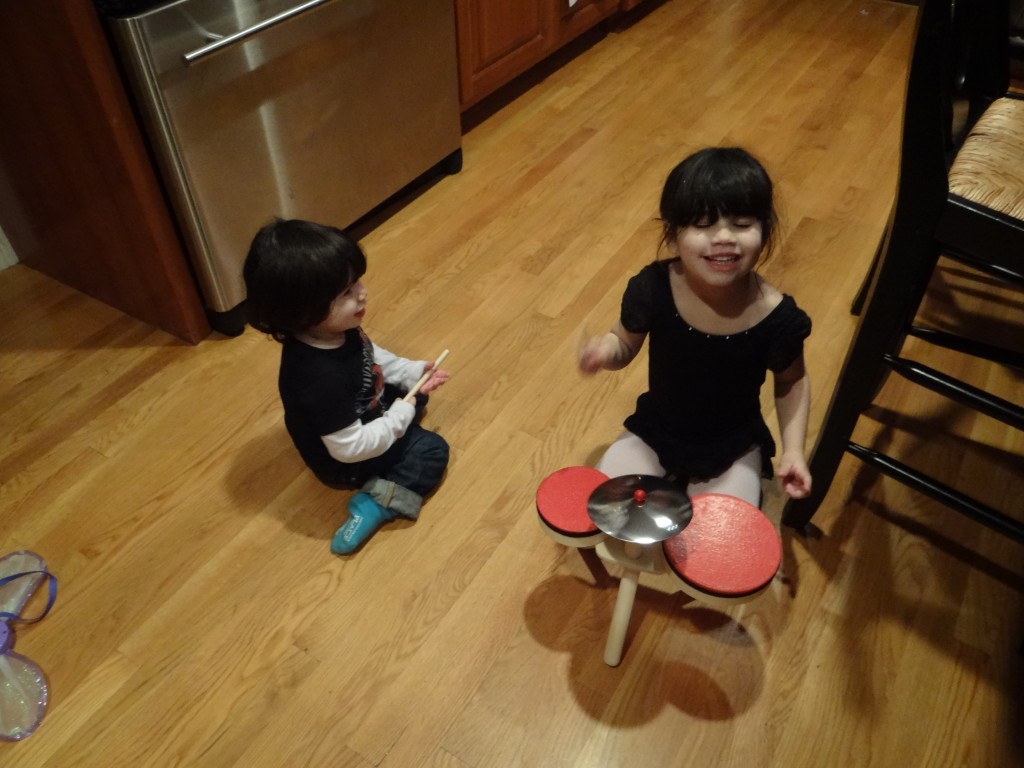 The PlanToys Magical Band is a drum set that is made out of all wood. Set up was very easy and was provided in instructions inside the set. Once we had it set up, the kids were ready to play with it. It contains 2 different size drums, a pair of drumsticks, and a cymbal. The set is over 13 inches tall and is the perfect height for my 4 and 20 month old can play with comfortably.  It retails for  $60.00 on the PlanToys website.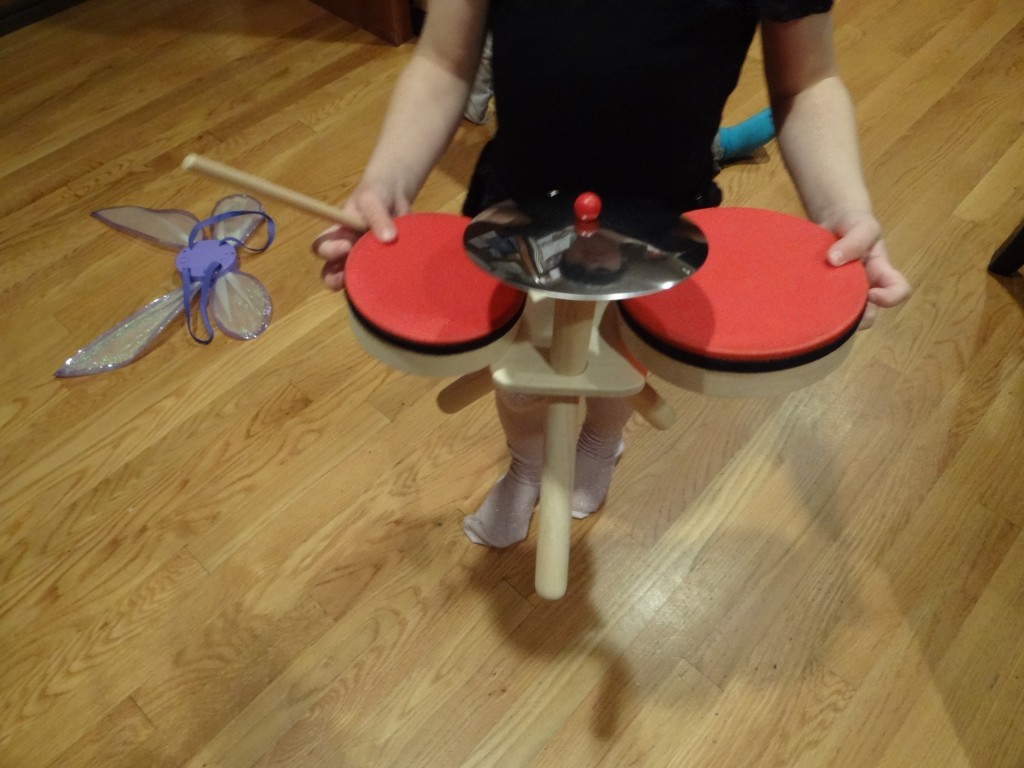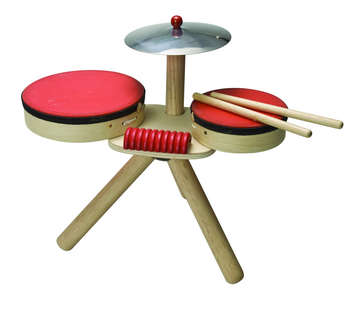 This is one of their favorite toys of the holiday season. They love banging on the drums and I love that they both can each receive their own drumstick, so they can both play at the same time. The drum is not super loud so it will not annoy you, like the bigger drum sets will do!
Be sure to check out PlanToys for a great selection of holiday gift toys. You can check out their site, PlanToys or find most of their toys on Amazon as well!
Follow them on Twitter @PlanToys and on Facebook http://www.facebook.com/PlanToys.
*I received the above product for review purposes. As always, all my opinions are my own and not swayed by outside sources.