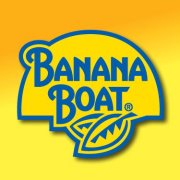 I am one of those fanatic parents who douse their kids in sunscreen multiple times a day, every single day of the summer and well into the fall. Hayley usually ends up at least once a day turning to me and saying, "Mom, you just put sunscreen on us". Honestly, I don't care how many times she asks-sunscreen should be a must not only for our children but for ourselves as well! I have to admit that I am very partial to a brand of sunscreen that I have been using for ages now- Banana Boat! If you have not tried Banana Boat before, you really should! Their sunscreen lotions, as well as sprays/and lip protection allows you to enjoy your summer readily without having to worry about those nasty sunburns.
Since I am such a Banana Boat fan, I was tremendously excited when I was asked to hold a Banana Boat Sunscreen Natural Reflect Lotion 101 Days of Summer Play party! I am always one to throw great parties (if I must toot my own horn), so I knew this would be a great opportunity. I also knew there would be plenty of children there who would benefit from all the goodies that Banana Boat were offering my party participants. The first item each of my party friends would receive was the Natural Reflect Sunscreen Lotion.
The new Banana Boat Natural Reflect Sunscreen Lotion is a SPF 50+ Broad Spectrum sunscreen that has 100% Naturally Sourced Sunscreens with Zinc Oxide that is proven to be effective against sunburn and long-term damage. These sunscreens are Paraben and PABA free and very water resistant. The Banana Boat Lotion Natural Reflect SPF 50+ provides clinically proven protection against sunburn and long-term skin damage without the use of harsh chemical sunscreens because it s formulated with 100% naturally-sourced sunscreen actives. After rubbing in, the  more natural-sourced sunscreen feels clean on your skin and provides a clear protective layer that reflects UVA and UVB rays. It is Dermatologist-tested and gentle enough for use on sensitive skin.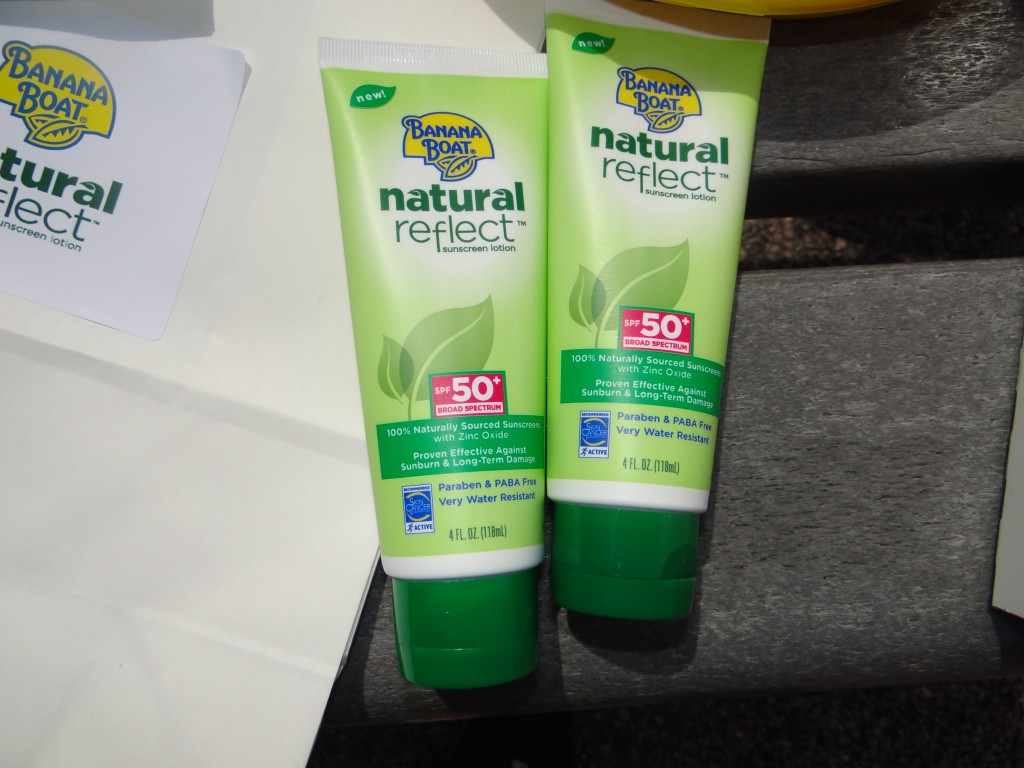 My little baby friend wanted to get in on the action: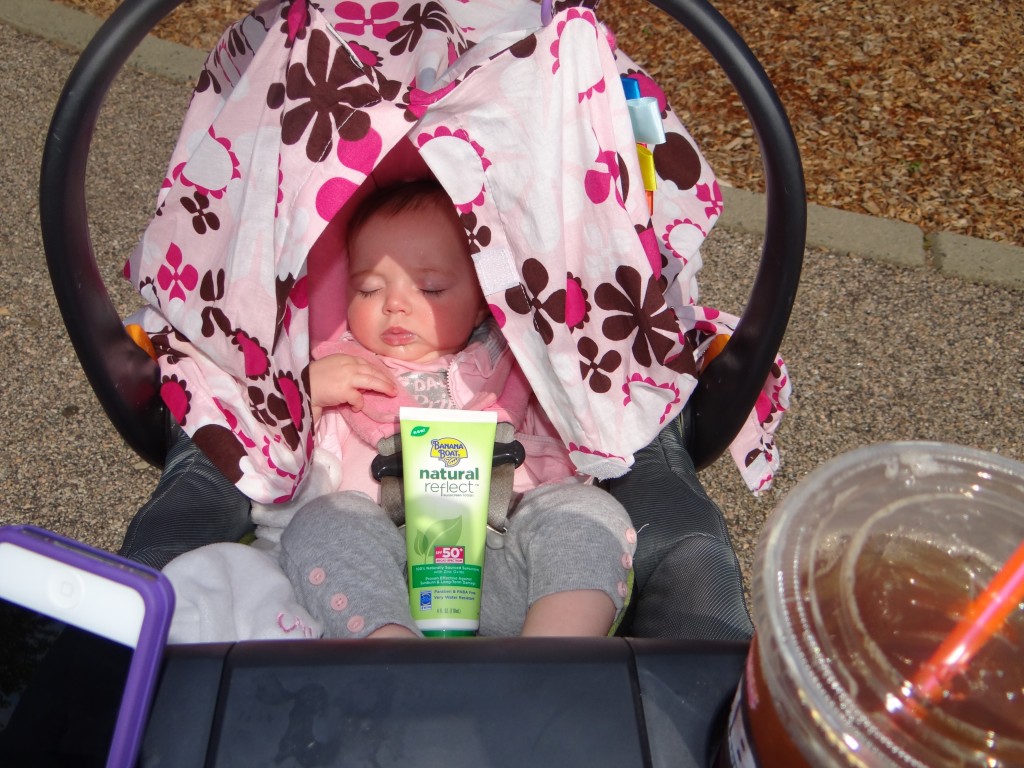 Banana Boat also generously offered, in addition to the Banana Boat Natural Reflect Sunscreen, to give each friend of mine that attended the party a Frisbee and a $1.00 off  coupon that they could use to spend on additional Banana Boat products.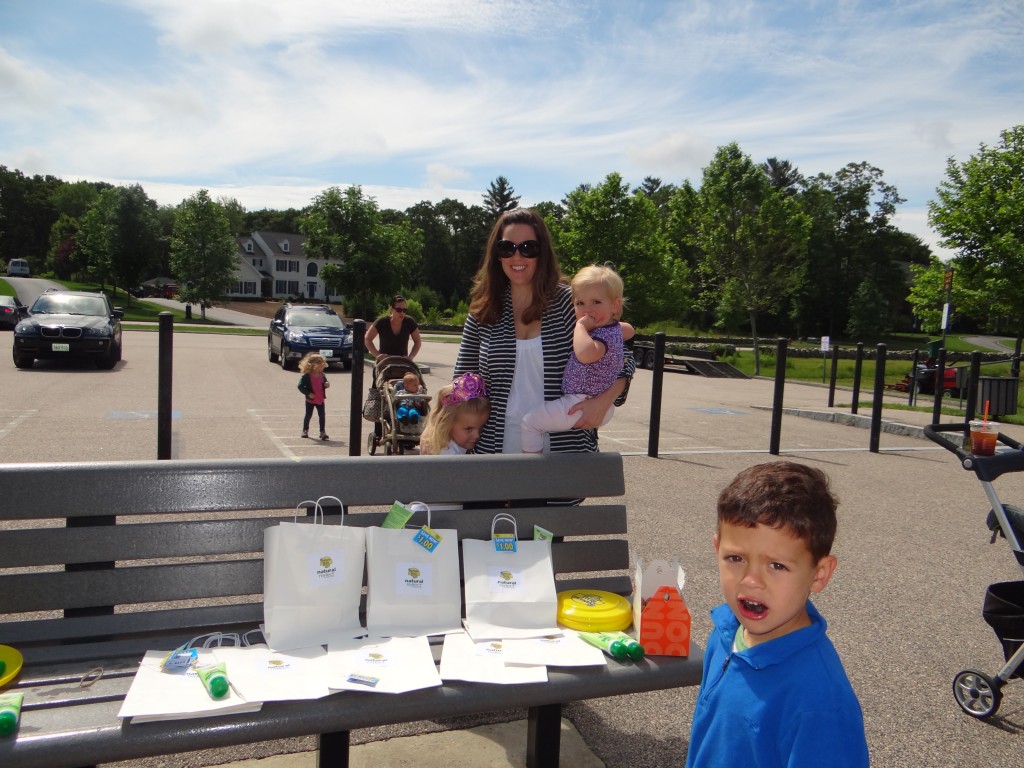 For my party, I decided to take the 101 Days of Summer Pledge where you encourage your children to go outside and play. Banana Boat is challenging parents to allow their children to experience the beauty of summer and forgo their children being couch potatoes all summer long. I thought this was an excellent pledge to take! We only have a few months of great weather here in Rhode Island, and I figured why would I not take this pledge and commit to allow my children to have free play everyday outside! In addition, each pledge triggers a donation of one bottle Banana Boat Natural Reflect Lotion to the Hole in the Wall Gang Camp, which is a non-profit, residual summer camp and year-round center serving children coping with cancer and other serious illnesses. It is a win-win to take the pledge!
When I was trying to figure out a location for Banana Boat 101 Days of Summer Play Party, I figured the perfect location was our local park. The children attending the party, ages 4 months- 6 years of age, can go out and have fun at the local park and run around. They would also be able to test out out the Banana Boat Natural Reflect line. Since our party ran 4 hours (it was a gorgeous day), the parents were able to keep reapplying sunscreen. All the parents at the party LOVED the Banana Boat Natural Reflect line. I have to agree with them. It is so easy to apply and does not feel slimy after application. The sunscreen goes on so smoothly!
At our party, the kids had a fantastic time! We did some hula hoop contests, jump roping, and played ball. Hayley even insisted on bringing her tricycle and very generously offered to let all her friends take turns. The kids set up a hopscotch station which they drew with the outdoor chalk that I gave them. Hopscotch was always my personal favorite so I even joined in on the fun!  I brought in every Rhode Island favorite snack, Dunkin Donuts munchkins and some great ice coffee for the moms. We also had other snacks readily available because after four hours, the kids got hungry!
Why not make a pledge to the 101 Days of Summer and encourage your children to get up and play outside this summer? It is really so simple to do and you can also find out some great activities from the Banana Boat Natural Reflect Lotion 101 Days of Summer Play Activity Guide to make it easier to keep your children busy. All this information can be found on their Banana Boat Facebook page. Be sure to check it out!!
Oh and before I end and get to the giveaway part, be sure to use sunscreen all year round. Even though the weather might not seem like sunscreen is needed, I can assure you there are still hidden UV rays that are getting directly to your skin. Protect your skin- we only have once chance in our life!
GIVEAWAY: One lucky winner will receive a Banana Boat suncare kit (Banana Boat Natural Reflect Lotion, Banana Boat trademark Frisbee, and a coupon) . This giveaway is run via rafflecopter so click continue reading to see the actual giveaway. While the other entries are optional, I highly suggest you filling them out to increase your chances of winning. The only mandatory entry is to tell me your favorite summer activity to do in the comment section proceeding this post. While the other entries are optional, I highly suggest you fill them out to increase your chances of winning. US only. Good Luck!!
*I wrote this review while participating in a blog tour by Mom Central Consulting on behalf of Banana Boat® Sun Care and received a party kit to facilitate my review, party kits to give to my guests, and a promotional item to thank me for taking the time to participate.