I am beyond excited because in another month or two, I will be buying a new car! The thought of buying a new car has me doing cartwheels, but it also makes me nervous. My husband and I have visited many car dealers over the last few weeks to try to decide what kind of car we want. We presently have a BMW X5 (on lease) which I absolutely love but it is not big enough with two kids. I really need extra space in the car, and would love to incorporate third row seating option in our new car. My husband thinks I am crazy for not wanting to continue to lease our BMW but I just don't feel that car is a right fit for us presently.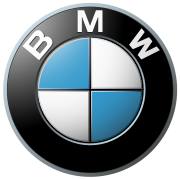 I did a few test drives this weekend of several models of big SUV brands including Honda, Jeep, Mercedes, and Cadillac. I have no idea what I really want with a car, the only thing I do know, is I want to buy a car this time. Leasing was fine for our limited needs prior to kids, but now we do a lot of traveling and are always way above our allotted miles. At the end of the lease, we pay a small fortune for all the extended miles. Since my parents live about 5 hours away by car, we need to do this trip several times a year. I don't want to sit on edge every time we go thinking are we going to be above our mileage. My husband and I both agree that buying a car would be more beneficial to our current lifestyle. While we do agree on this, he does not believe I need a bigger car. He thinks while having a third row is nice; he doesn't think it is a necessity. I am trying to convince him how nice it would be with a bigger car but he does not agree. He also is trying to talk me out of it because of the astronomical gas bills these days. I guess we will have to see!
The one thing we do agree on is we need sell my husband's old car. We have three cars, one that just sits there. While it is a good car, we really have no need to have it sitting on our driveway anymore. We could use this money to invest in our new car. I recently found out about a site called Auto Trader that can make selling my husband's car a breeze. I hear all the time, sell your car with Auto Trader, so I figured it is time to start looking into doing just that.  So, this weekend, I am going to do just that- try to sell our third car and continue dealership shopping. Wish me luck!
*This is a partnered post.