I am beyond happy to spread the word about one of my favorite children clothing companies: Tea. I first heard about Tea from my girlfriend who raved about the most adorable boy/girl clothes. After she told me about it, I started receiving many baby clothes gifts from the fabulous Tea collections. Now, I can't walk in the Nordstorms kids department, without buying at least one Tea outfit for my kids. I LOVE Tea!
When you first go on their site, you will notice that you can shop for girls, boys, baby girls, baby boys, and even for women!  Under each category, you can then search for a  more tailored description of what they have in each category. For instance, under the girls line, you can shop for the various subcategories including dresses, tees/tops, legging, pants, jeans, skirts, shorts, sweaters, hoodies, pajamas, shoes, and even accessories. From there, you can even do a more focused search on the many awesome children clothing collections that Tea features. In the girls section, they  presently have 5 collections with 1 brand new collection: Bali Kuta, Beach, Bali Temple Garden, Bali Safari, Bali Arts and Crafts. The girls line goes up to size 12. You can shop for whatever age/gender children you need clothes for, whether for your own child or as a gift. There sizing is terrific too as they go from newborn to size 12, with a few adult items mixed in as well.
Tea's whole mission is to design distinctive fashion items inspired by the beauty that the creators achieved  by the travels they experienced around the world. Every piece of clothing they design was inspired by going to the countries that the clothing line represented. For those of you wondering why the name Tea, I found this on their website which I thought was very neat:
WHY THE NAME TEA?
Tea, the drink, is shared in nearly every culture around the world. Being Tea is about experiencing life together, even when we're not in the same place. It means taking the time to understand and honor our differences. In doing so, we become closer.
I got the chance to review many great outfits from their new Spring collection for Hayley and Zane.
The first outfit we received was the Magnolia Batik Dress. It is an adorable dress with vibrant and bold magnolia batik flowers. The way it is designed is the dress fits higher in the front (above the knee) to lower in the back for a beautiful dress design. It includes a little wrap neck and cute curved yolk back detail. The purple of this dress along with this design made for the cutest dress on Hayley. She has been wearing it to school a lot and always receives so many compliments.
The next outfit we received was the Lotus Vines Dress. This dress was created from their Bali explorations where they saw a lot of print mixing. They decided to use what they saw in print and create their own beautiful dress. This dress is gorgeous as it has a butterfly inspired lotus batik print all over with a painted vines print for a contrasting look around the waist.  This dress is one of my personal favorites- it is just the perfect summer dress!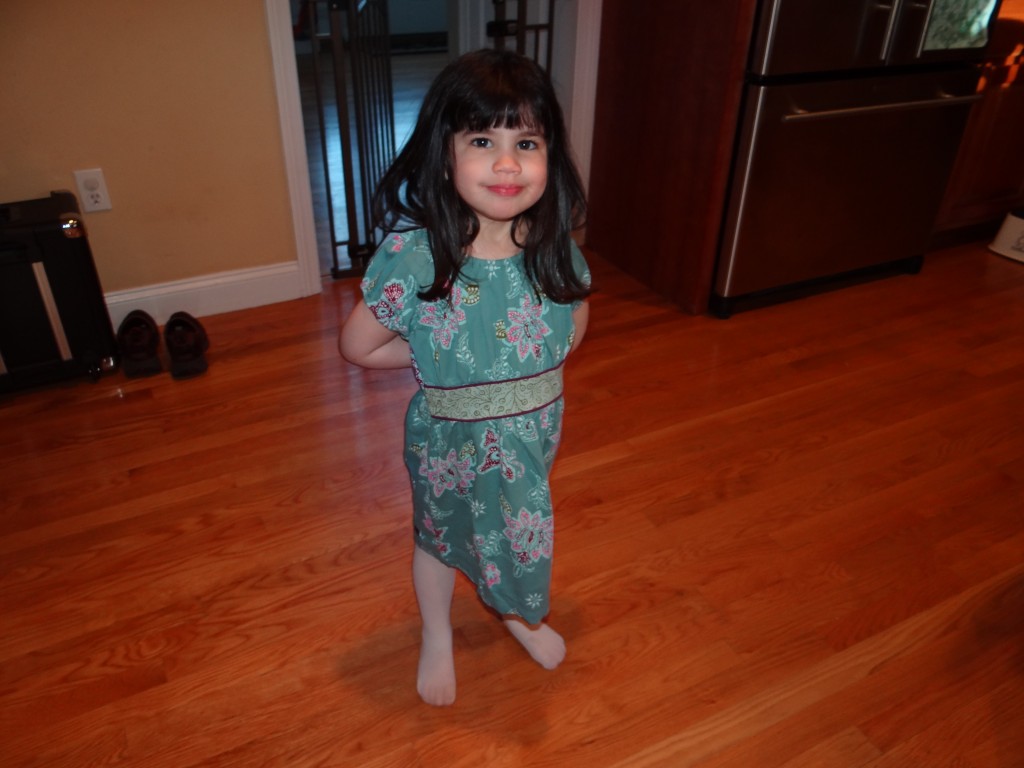 We also received these adorable Radiant Rice Leggings. From their visit from their visit to the rice fields of Bali, they came up with these adorable skinny radiant rice leggings. Not only are they gorgeous on, but they are super soft which is a huge plus for my daughter who has to wear only soft clothes.
For Zane, we received the Bali Ikat Ripstop shorts.  These adorable shorts remind me of Zane going on a safari jungle excursion- I only need his safari hat and we are all set. The Ripstop fabric was originally created for parachutes.  It was then turned into clothes because of its lightweight and durable quality. I love the way Zane looks in these shirt!!
We also got the Katut's Motorbike Tee. I love when Zane wears this tee as he looks like a little motorcycle dude. In Bali, many forth-born children are named Katut. If you read Eat, Pray, Love, you will remember this! The medicine's man name was Katut. I love the fact it has Bali,Indonesia written on the shirt- it makes me feel like Zane is a world traveler even though he is too young right now!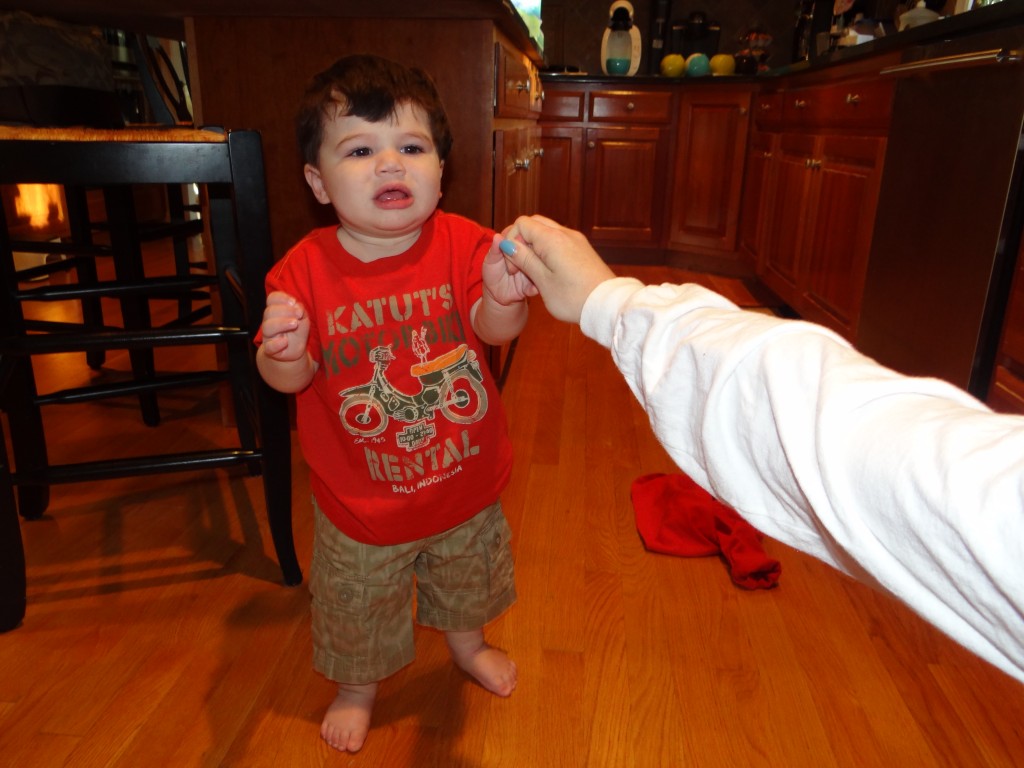 The last item we received was the Roll Up Safari Shirt in Picante. The color was absolutely beautiful on Zane. You can also get it in various other colors but what I read in my magazines, the orange-red is the fashion hit of spring. This buttoned  shirt is just plain adorable and the sleeves can be rolled up or down depending on how you like it.
I can't write enough great things about Tea! They have the cutest clothes and you must check it out next time you are looking for clothes. The clothes are mostly cotton and are easily washable in your washing machine. My kids have worn the clothes over and over, and I can tell you that they wash to their original form. For the quality, functionality, and affordability of the clothes, you can not go wrong by purchasing Tea.
Buy it: You can buy clothes from any of the Tea collections online at Tea Collection or at many fine department stores including Bloomingdales, Nordstorms, and Saks Fifth Avenue.
Win it: 1 winner will receive a $100 Gift Card to Tea. For the actual rafflecopter entry, click continue reading. The only mandatory entry is to tell me who you would shop for if you win in the comment section proceeding this post. While the other entries are optional, I highly suggest you filling them out to increase your chances of winning. US ONLY!  Good luck!
*Thanks to Tea for supplying me clothes for review. As always, all my opinions are my own and not swayed by outside sources.