Peanut Butter Balls are all the rage these days. Actually any type of ball recipes are going over very well for a family. I know I love these hot chocolate balls and now I am back with not only peanut butter balls, but fried peanut butter balls. The deliciousness is oozing even with writing this. These friend peanut butter balls are very easy to make on a rainy day and you can freeze them to store many for the future. I like to make batches of these and give out on special holidays such as the upcoming Mother's Day.

INGREDIENTS:
5 oz all-purpose flour

½ teaspoon salt

130 ml water

1 oz butter

1 egg

1 tablespoon vanilla extract

8 tablespoons peanut butter

1.5oz chocolate

1/3 cup condensed milk

1 stick of butter

4 tablespoons cocoa

4 cups powder sugar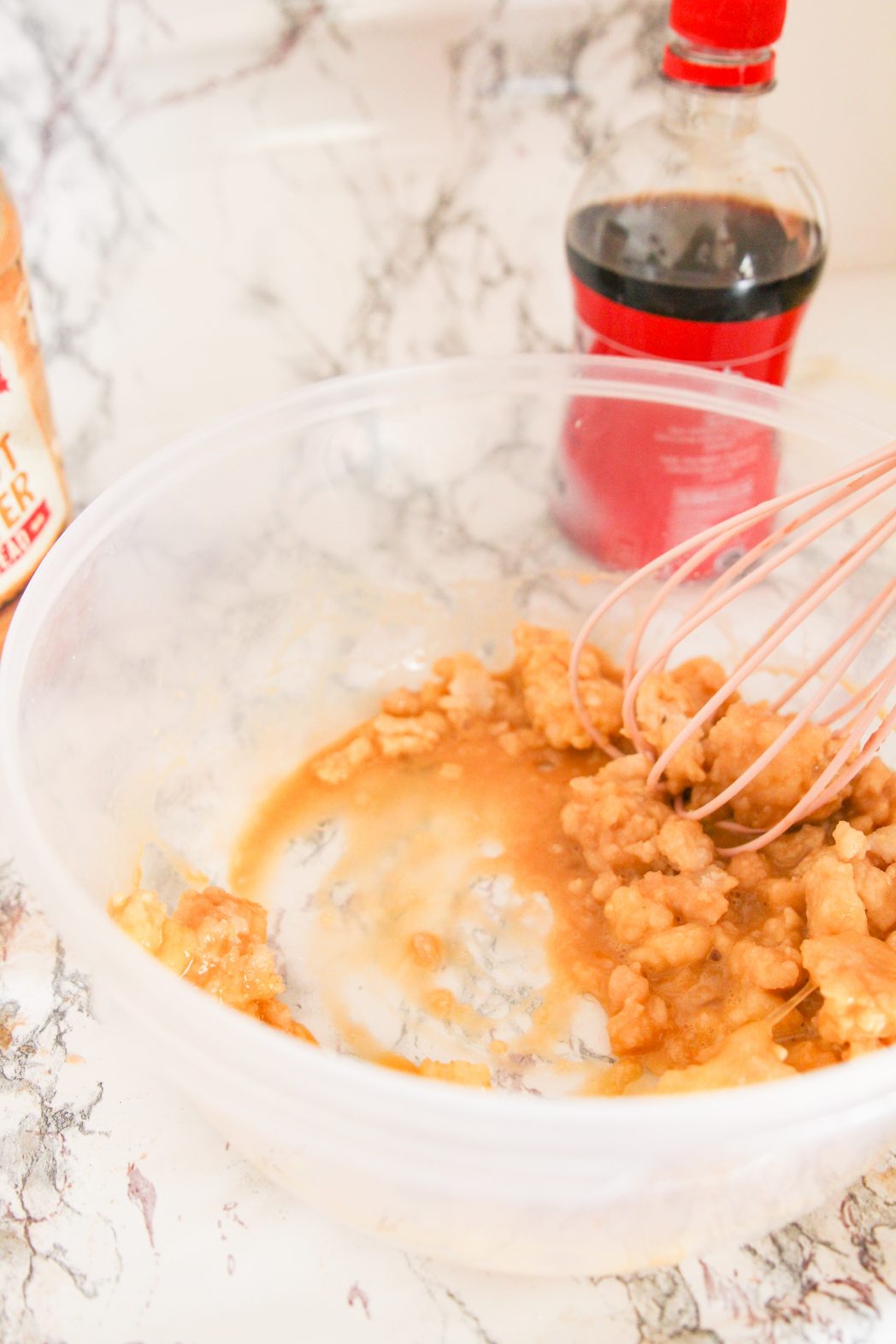 Instructions 
Bring the water and the butter to a boil

Add the flour and the salt. Stir constantly with a wooden spatula until the dough comes off the walls of the saucepan. Lower the flame and cook for 5 minutes.

Pass the dough to a mixing bowl and let it cool for 2 minutes.

Add the egg and the vanilla extract and stir until you get a dough.

Divide the dough into 8 pieces.

Spread a little peanut butter in the middle of each piece and wrap it into a ball.

Fry each ball for 4 minutes per side or until brown.
For the chocolate syrup (topping)
Melt the butter, chocolate, and cocoa.

Add the condensed milk and the powdered sugar 

Mix well.

Pour the syrup on top of the peanut butter balls for extra deliciousness.
If you like chocolate and you like peanut butter, definitely give these balls a try today. These fried peanut butter balls are amazing! If you make these, let me know on social how you like them. Happy Fried Peanut Butter Ball Making!