Hot chocolate bombs are the in thing these days and I can totally see why! I mean dissolving chocolate in water/milk and letting the magic take place. My kids and I love doing these so much!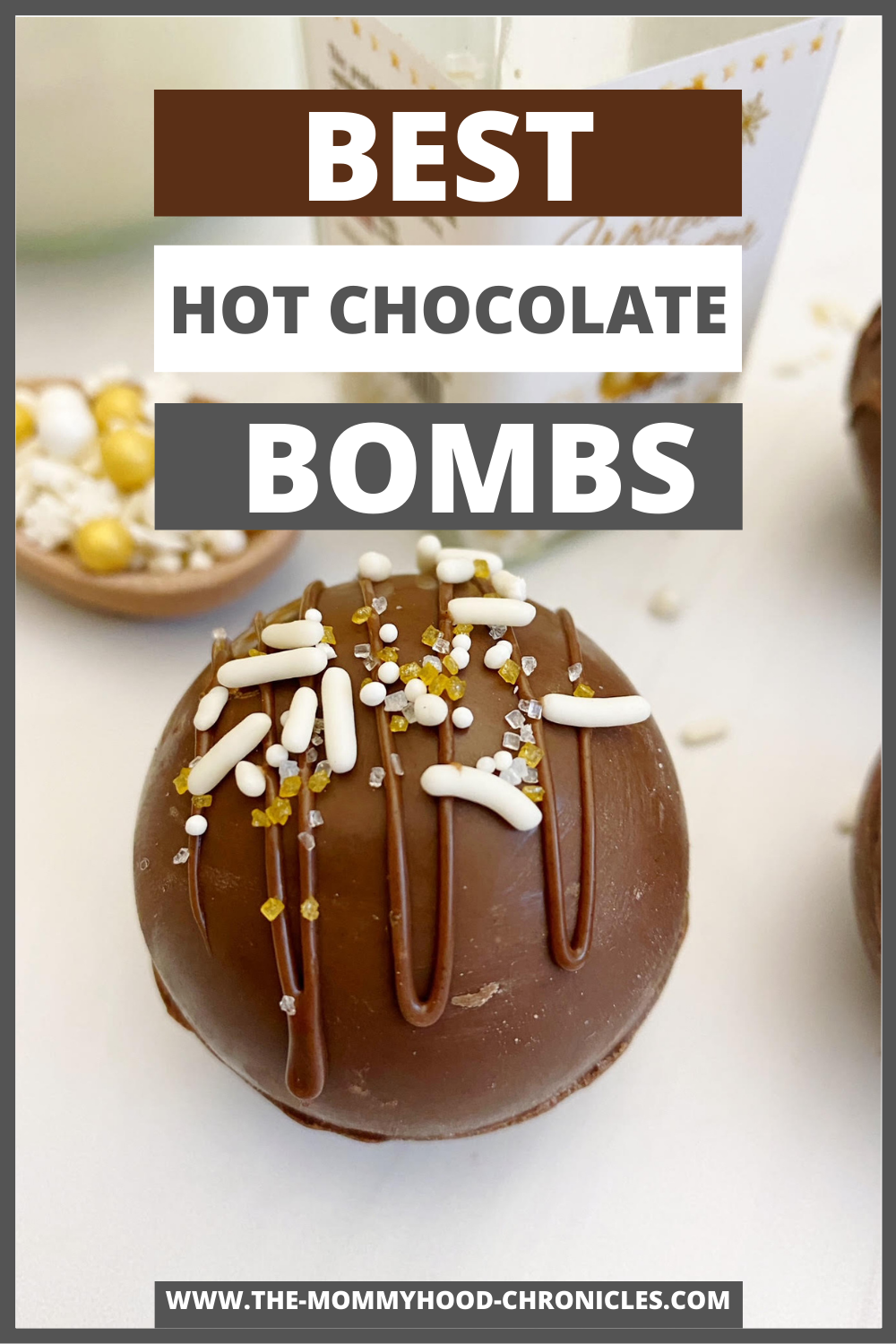 This recipe is fantastic to make Winter Hot Chocolate Bombs. It takes a bit of time but the result is pretty amazing! If you are looking to make hot chocolate bombs, look no further than here!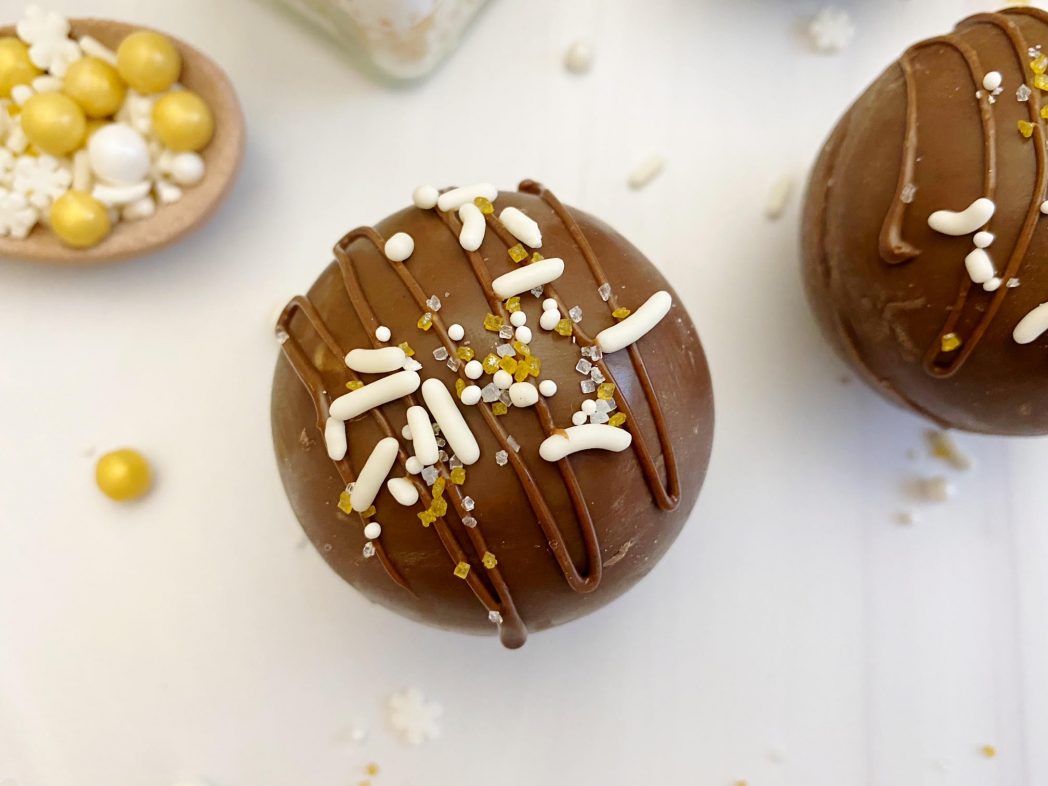 Best Hot Chocolate Bombs Recipe Ingredients: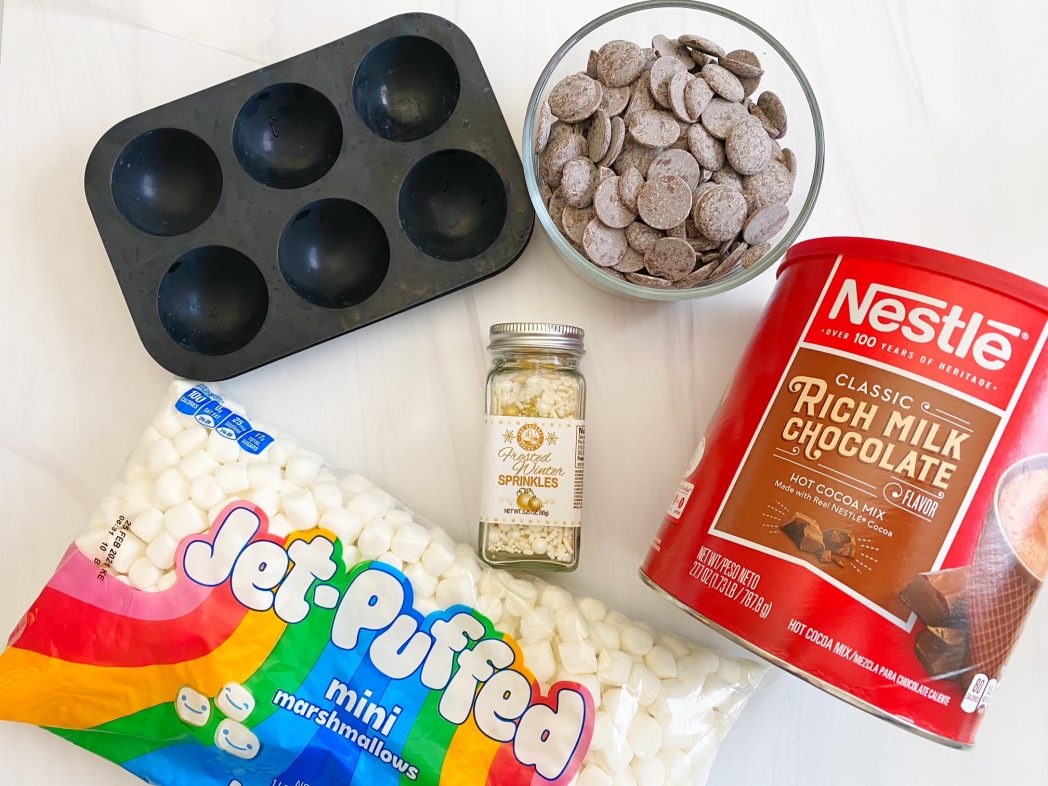 1-12oz bag Wilton Light Cocoa Candy Melts
Hot Cocoa Bomb Silicone Mold
Scoopable Hot Cocoa Powder
Miniature Marshmallows
Sprinkles
Decorating Bag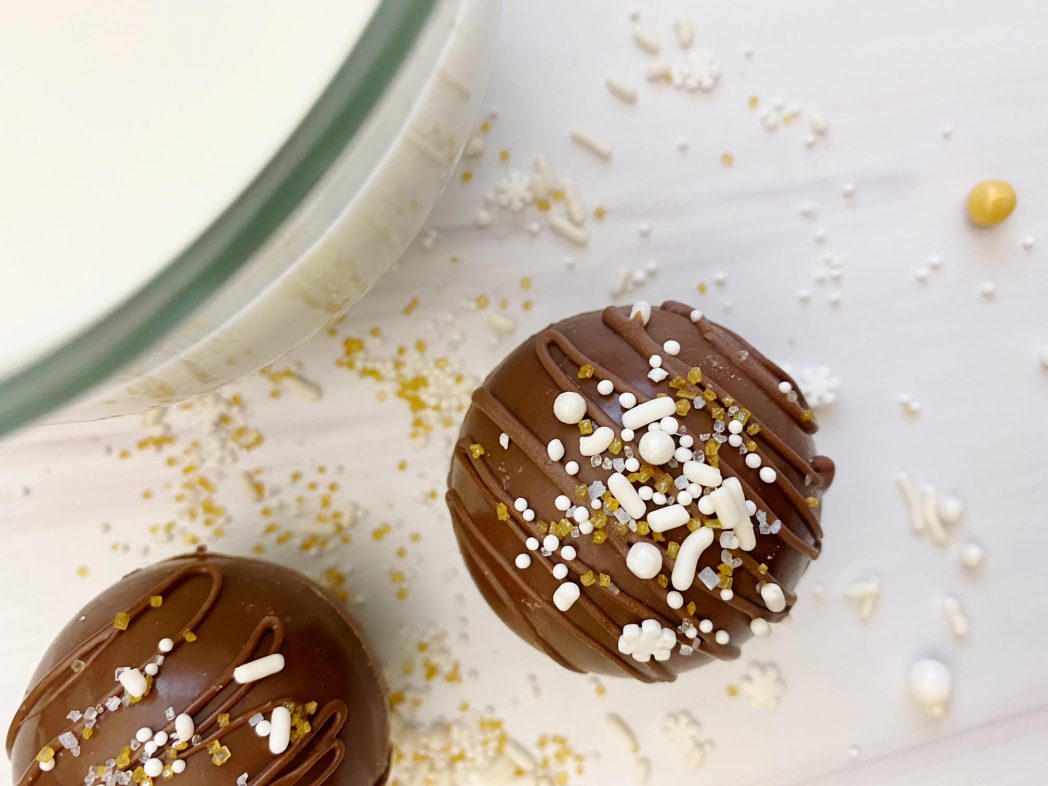 Directions For Winter Hot Chocolate Bombs: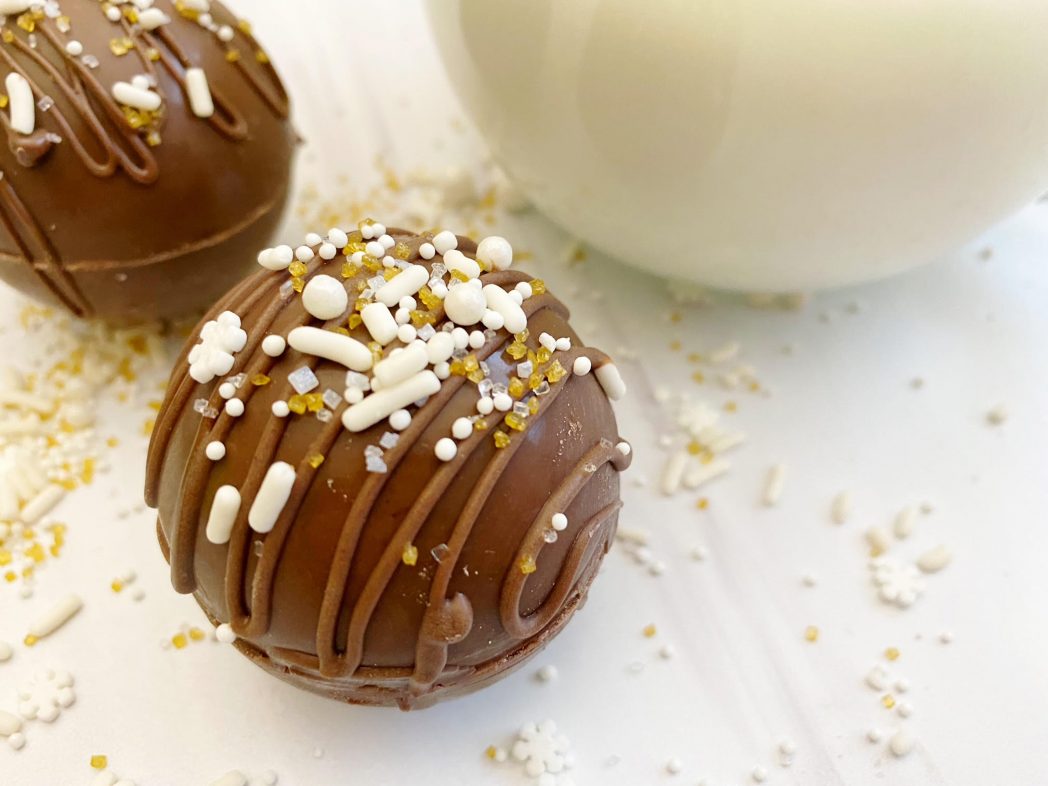 1. Place 12 ounces of candy melts in a microwave safe bowl, heat on 50% power in the microwave for 3-5 minutes, stirring every 30 seconds until melted.
2. Use a teaspoon to scoop the chocolate into the half circles on the silicone mold, one at a time. Spreading the chocolate evenly onto the sides and bottom of mold until completely coated in melted chocolate. Do the same to all 12 half circles.
3. Place the silicone molds into the freezer for 2-3 minutes and remove.
4. Add a second layer of melted chocolate to the half circles molds, especially on the edges.
5. Freeze again for another minute and remove.
6. Carefully stretch the silicone molds to remove the half circles.
7. Turn the mold upside down and place the rounded sides in between the molds as a stand while filling.
8. Add 1 tablespoon and of hot cocoa powder to the one side, about 5 mini marshmallows, and some sprinkles.
9. Reheat the chocolate if it has hardened and add 4 tablespoons to a decorating bag.
10. Cut a small tip off the decorating bag and frost the edge of one half chocolate circle. Carefully and quickly add an empty chocolate circle on top to make a sphere and hold it in place for 15 seconds or until the chocolate has acted like glue and hardened.
11. Place onto a plate and drizzle melted chocolate on top with the decorating bag and quickly top with sprinkles.
12. Let the chocolate harden and place in a glass of warm/hot milk, stir, and watch the bomb melt to see what's inside or place in an empty glass and pour hot milk on top of the bomb, watching it melt, and then stir.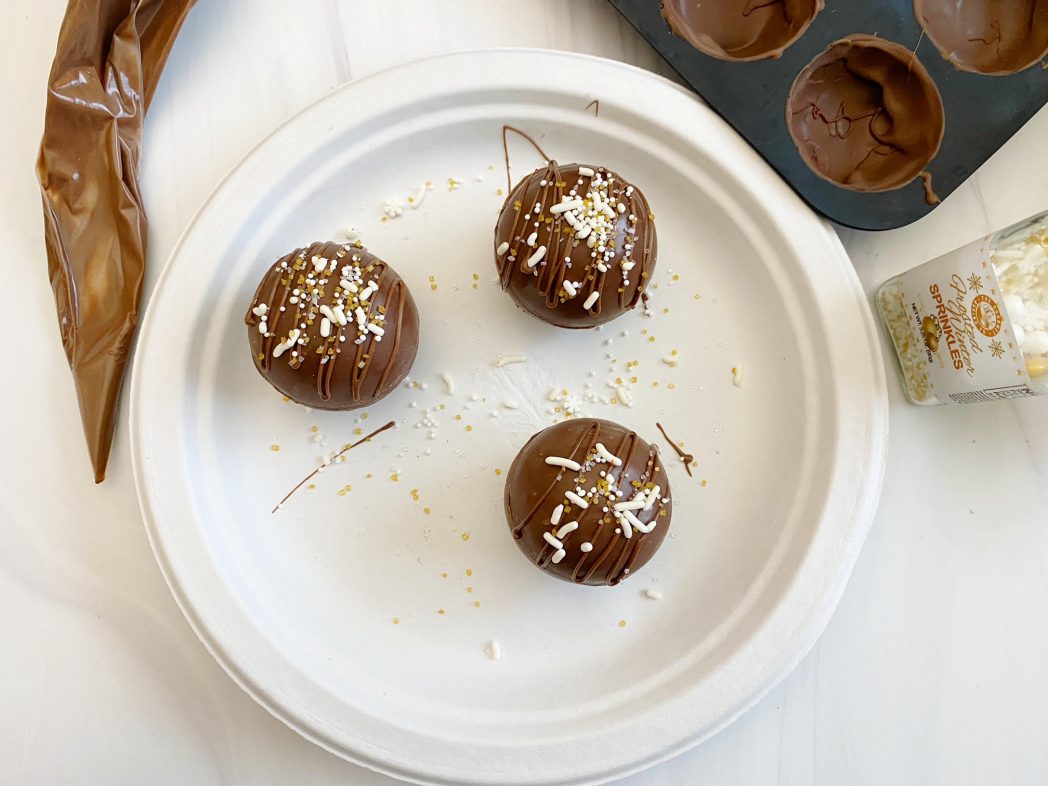 These truly are the best hot chocolate bombs! Hope you enjoy them!