I have a pretty cool profession where I can blog about entertainment (see my latest on the Jingle Jangle interviews)  and all the latest movies. I tend to give my fair and honest opinions when it comes to my reviews and without a doubt Jingle Jangle was in my top three favorite movies of 2020, perhaps even of the last 2 years. This movie is so extraordinary, magical, visual stunning, and amazing from start to finish. We loved it so much we continued to watch it three more times in the last week.

JINGLE JANGLE: A CHRISTMAS JOURNEY SYNOPSIS: 
A musical adventure and a visual spectacle for the ages, Jingle Jangle: A Christmas Journey is a wholly fresh and spirited family holiday event. Set in the gloriously vibrant town of Cobbleton, the film follows legendary toymaker Jeronicus Jangle (Academy Award winner Forest Whitaker) whose fanciful inventions burst with whimsy and wonder. But when his trusted apprentice (Emmy winner Keegan-Michael Key) steals his most prized creation, it's up to his equally bright and inventive granddaughter (newcomer Madalen Mills) — and a long-forgotten invention — to heal old wounds and reawaken the magic within. From the imagination of writer-director David E. Talbert and featuring original songs by John Legend, Philip Lawrence, Davy Nathan, and "This Day" performed by Usher and Kiana Ledé, Jingle Jangle: A Christmas Journey reminds us of the strength of family and the power of possibility.
My Thoughts:
This is a Christmas journey that will allow you to escape reality for a little over two hours of magical fun.  Once you finish watching this movie you will have the biggest smile on your face and perhaps even have a little dance party to the marvelous and original music that is seen throughout this movie.  Once this soundtrack is available, I will be first on line as it my second favorite original musical movie (with Greatest Showman being my first).
The main themes are seen throughout the movie and showcases just how important it is to believe. Believing in yourself and being yourself to everyone around is so very important.  It brings lessons of hope, encouragement, and magic readily available to the audience.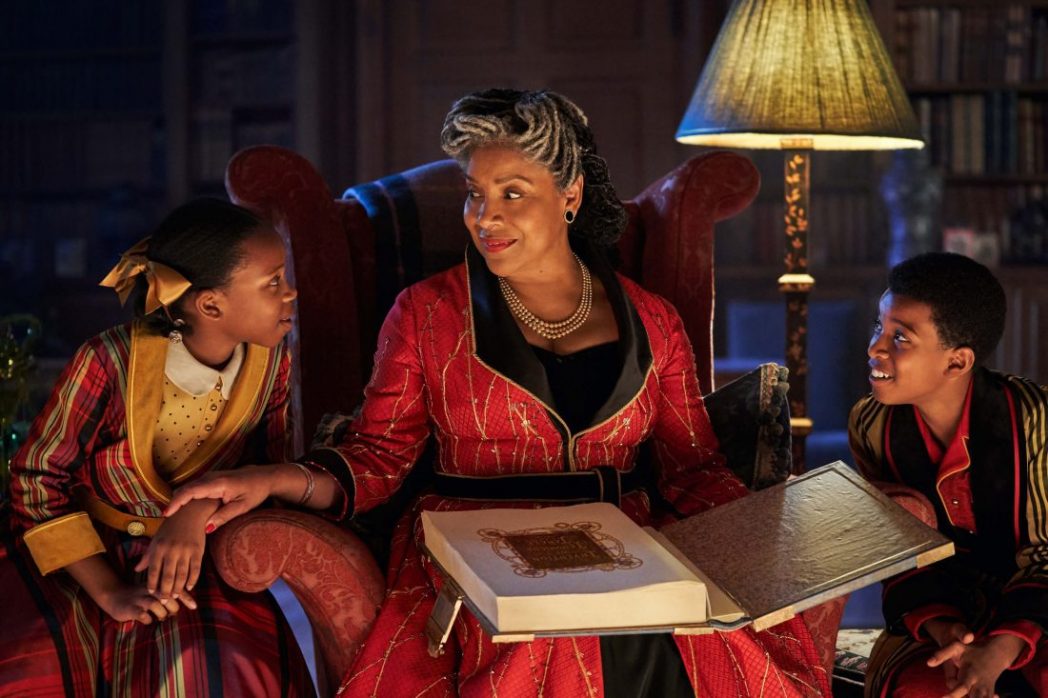 Aside from the incredible dancing and singing numbers, this cast is superb. This movie has some already well known actors such Forest Whitaker, Phylicia Rashad, Keegan-Michael Key, and Anika Noni Rose. Add that cast to newcombers like Madalen Mills, Kieron Dyer and Lisa Davina Phillip, and you know you have a hit! Having a kid in the theater business, I will tell you that Madelen Mills is the real deal. She is absolutely superb in her acting and musical performances. Forest Whitaker makes you believe in the power of Mr. Jangle and Lisa Davina Philip has you in stitches for most of the movie.
If you need an escape from this world, this is definitely the movie. Showcasing how important it is to believe in yourself and all the magic allows the audience to be taken on a breathtakingly beautiful journey.
I give Jingle Jangle 5/5!!
Tune in November 13th for Jingle Jangle: A Christmas Journey on Netflix!
*Thanks to Netflix for inviting me to the press junket.*