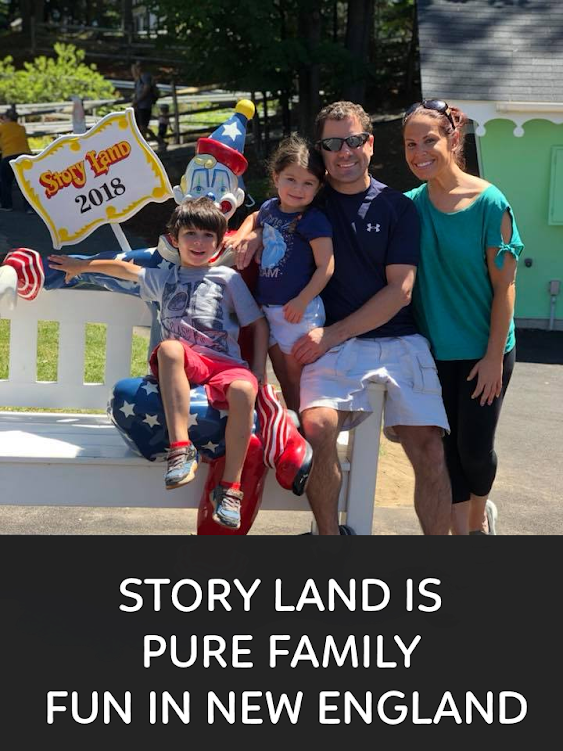 Story Land is a staple of almost every New England family since 1954. For those 68 years, the park has brought wholesome, family fun to both children and children at heart with its fairytale atmosphere, characters, and coming soon, Living Shores Aquarium – a new, 32,000 sq. ft. hand-on aquarium experience just steps from toy land. Story Land is more than a theme park. It's a place where families all across New England – and further – can come to experience the joy of the stories they grew up on and reconnect.
Story Land Captures Childhood Magic
Surrounded by Merriman State Forest, a drive to Story Land is like driving right into a fairytale. As you drive, you'll see forest and wilderness on much of the drive up White Mountain Highway and then continue on Pinkham Notch Road. Just past Green Meadow Campground Road, you'll come to the entrance to the park. That's when the magic begins. When you enter the park, you'll enter a world of princesses, talking animals, storybook scenery, and an air of magical wonder that instantly makes you feel like a kid again and makes the kids feel like they're already having the best day they've ever had.
Attractions
Story Land contains a wide variety of rides, attractions, and games for kids and parents, alike, all featuring bright colors, whimsical design, and a certain bit of innocence that's hard to find these days. With traditional rides as well as interactive areas, kids are free to be kids in all areas of the park, which makes for an atmosphere of exploration and discovery the kids will love.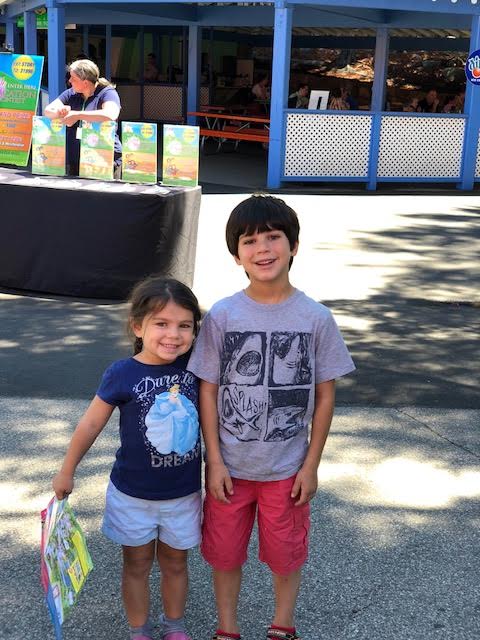 Interactive Areas
Loopy Lab – This play area offers explorative fun for the smallest kids.
Little Dreamers Nursery Rhyme Play Area – Nursery rhymes come alive in this play area designed for toddlers.
Oceans of Fun Sprayground – From lightly misted to totally soaked, parents and kids control how wet they get in this watery playground area.
Storybook Animals – Kids and parents can meet geese, pigs, sheep, and other animals straight from their favorite stories.
Rides
Roar-O-Saurus – A coaster designed for parents and kids 42″ or taller, Roar-O-Saurus was made with New England views in mind. Families can enjoy beautiful views and just the right amount of speed.
Crazy Barn – Kids 36″ and taller can have fun on this barn that raises itself off the ground and spins around and around.
Huff Puff & Whistle Railroad – All aboard the railroad made for all ages. Enjoy a whistle-stop tour of Story Land with the entire family.
Antique German Carousel – The entire family will enjoy a ride on this magical carousel. Brightly colored horses capture the fairytale magic of the park.
Events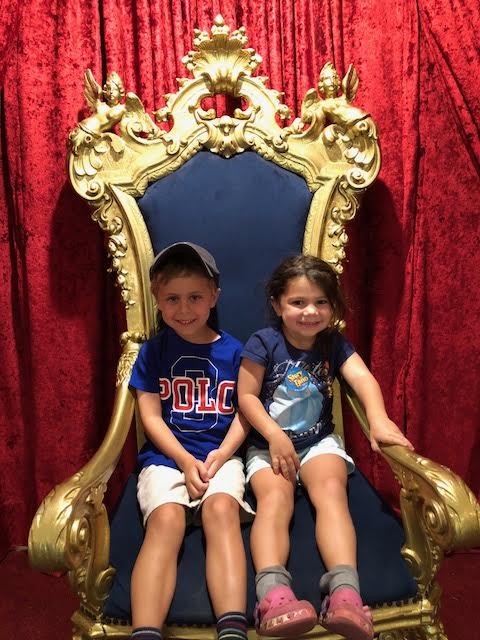 In addition to rides and interactive areas, Story Land also offers a variety of events to capture the imaginations of kids.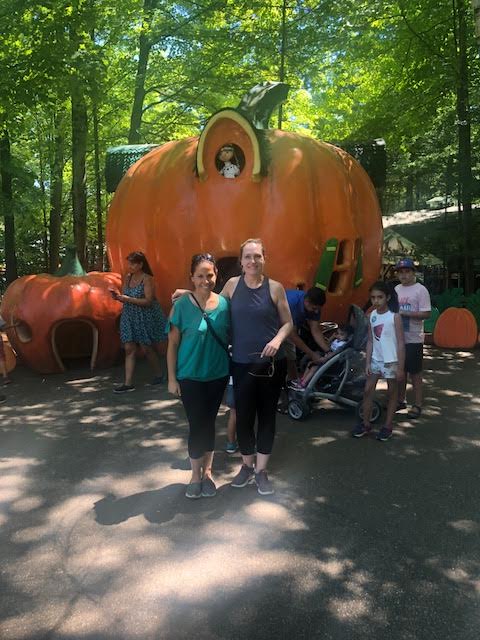 The Bookmobile & 100 Acre Woods Characters – Every Thursday, the Believe in Books Bookmobile comes to Story Land, and it brings appearances from Pooh and friends.
Scavenger Hunt to Grant a Fairy Tale – This September 22, 2018, Story Land and One Mission partner up for the 2nd Annual Scavenger Hunt to benefit kids fighting cancer. For $10, participants get a card filled with scavenger hunt activities. Turn it in at the end of the day and you could win a prize.
Professional Pumpkin Carving – Kids and adults can watch master pumpkin carver, William Janelle, bring pumpkins to life.
Shows
Story Land offers a variety of shows for the family to enjoy together, as well. You can see Cinderella, Daniel Tiger, and more for a magical family experience.
Cinderella's Royal Celebration – A half-hour before close, visitors can celebrate another great day at Story Land with Cinderella and other beloved characters.
It's Magic – Story Land's master magician wows audiences with amazing illusions. The show includes audience participation and comedy in addition to magic.
Daniel Tiger's Grr-ific Day! – Kids join Daniel Tiger and Katerina Kittycat for a show full of make-believe as they teach the children how to share, try new things, and use their imaginations.
Camp Fairy Tale – Head Counselor, Mother Goose, hosts a camp filled with campfire songs, s'mores, and more. In addition to your family, Mother Goose has also invited Peter Pan, Tinkerbell, and Little Red Riding Hood to join in.
Fam Follies – The kids can sing and dance with Scarecrow and his special, veggie friends.
Character Dinners
For families who can't get enough of the magical characters at the park, Story Land offers Character Dinners with Cinderella, Duke the Dragon, Humpty Dumpty, Rory the Dinosaur and more. Families can enjoy the buffet-style dinner and some wonderful interaction with the characters.
Tea Time with Cinderella
The kids can enjoy tea and cookies with the most famous, beloved princess of them all – Cinderella. They'll enjoy learning all about tea time – like putting out your pinky finger – and interacting with Cinderella as they have their tea and cookies. Each child even gets a souvenir coloring book, as well.
Story Land is the Heart and Soul of New England
New Hampshire's Story Land offers families something we parents are all desperately searching for – good, old-fashioned family fun. Their bright, colorful rides, exciting shows, favorite fairytale characters, and even character dinners make for some of the best fun you can have in the area. My family and I love it there, and I think you will, too.
*I received a visit to Story Land in exchange for my review. All opinions are my own and not swayed by outside sources.*