*I worked with Storyland on this post. All my opinions are my own and not swayed by outside sources.*
If you have never been to Storyland, you MUST visit. Besides being located in the gorgeous white mountains, it provides an outstanding vacation for everyone. Kids and parents alike will LOVE Storyland. We go to Storyland every single summer and have such memories. This year did not fail to disappoint even visiting during some of the most torrential downpours. We all put on our rain coats and ponchos(they sell them at the Storyland gift shop) and had a fabulous vacation.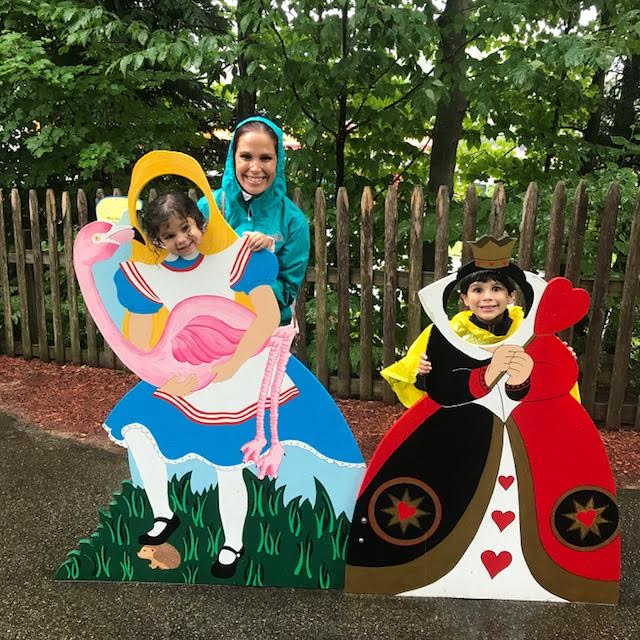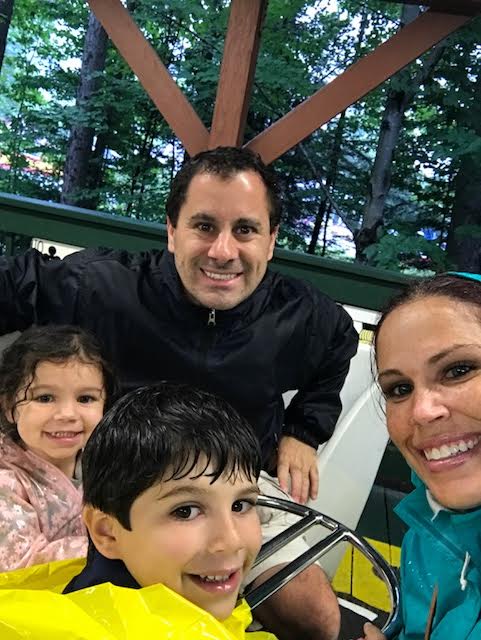 Storyland is located is located 6 miles north of  North Conway, New Hampshire. It is about 150 minutes from Boston or 190 miles from Providence RI which is our hometown. StoryLand offers rides and entertainment to thousands of families with young children for over 60 years. New generations of children, their parents, and grandparents visit year after year to share past memories and create new ones in the Land Where Fairy Tales Come to Life!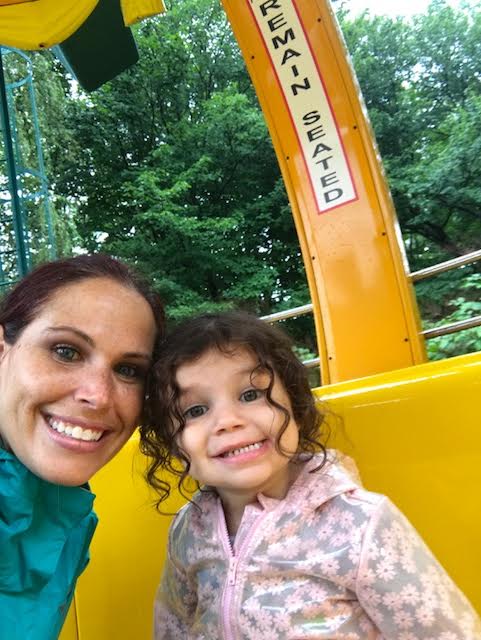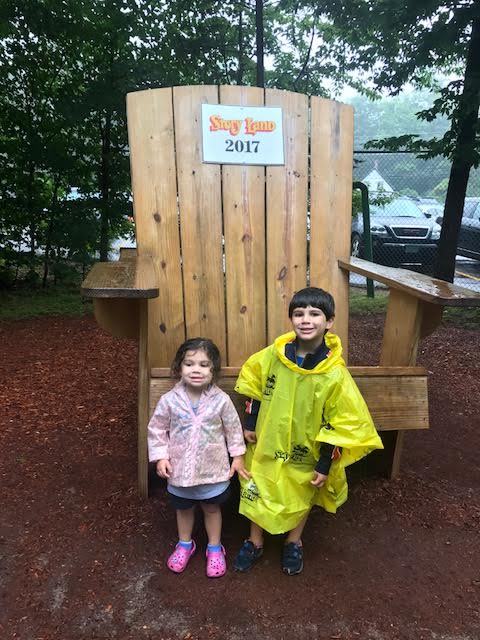 When we visited, the first thing we did was go to the Little Dreamers Play Area and visited Mother Goose House. The kids had a blast with the yellow show and meeting Mother Goose. We played in that area and got to see some of our favorite story fables come to life right before our very own eyes. Storyland is filled with fun attractions and you can spend hours just in one part of the park. It is a very big park!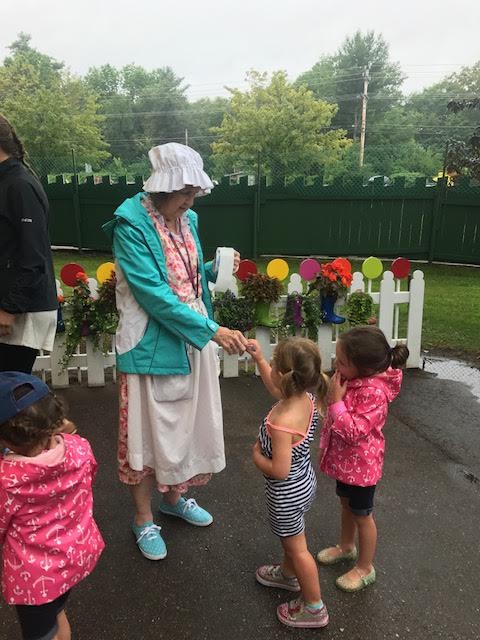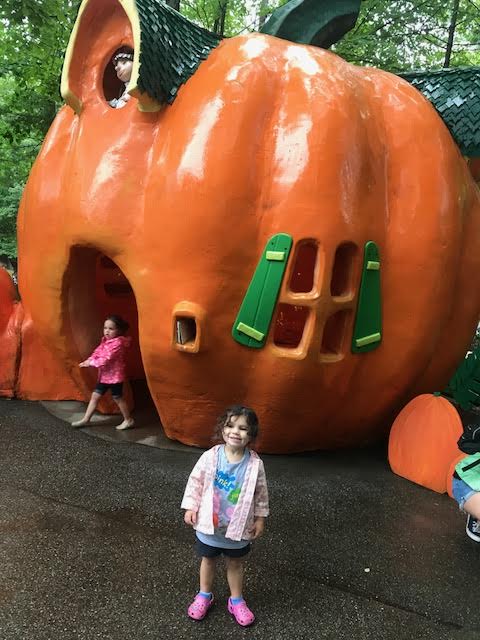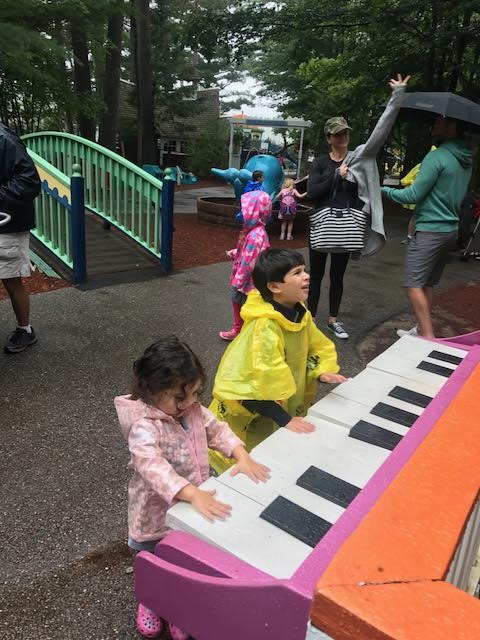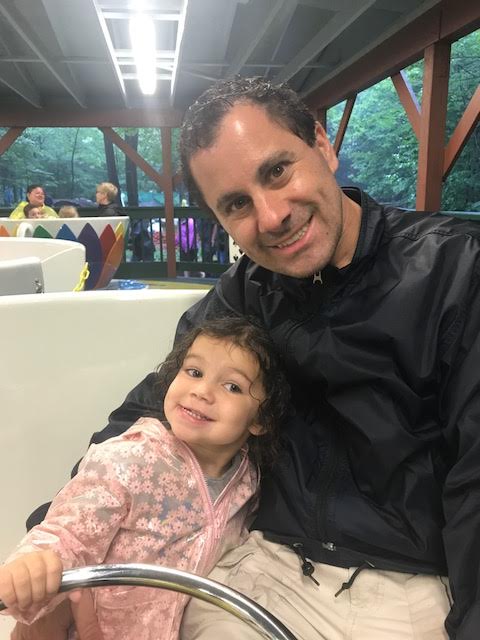 Then it was time to visit Cinderella which you are able to access via simply walking over the bridge to her castle or taking your very own pumpkin ride. All the kids wanted to take the pumpkin to reach Cinderella. It is quite cute and one thing I definitely recommend visiting when you go to Storyland. Around that part of the park, you also have the character carousel and boat rides.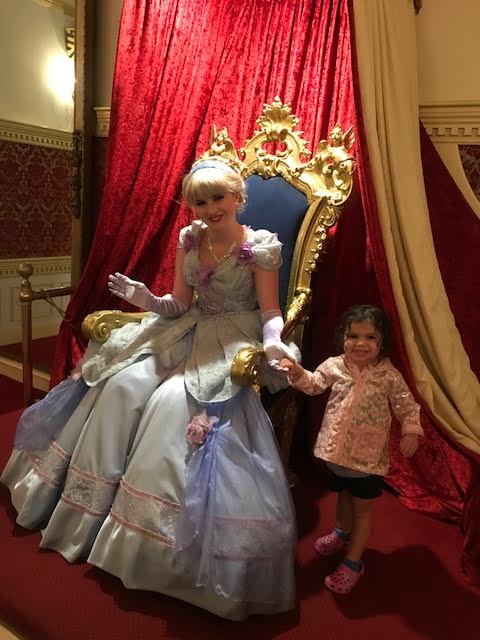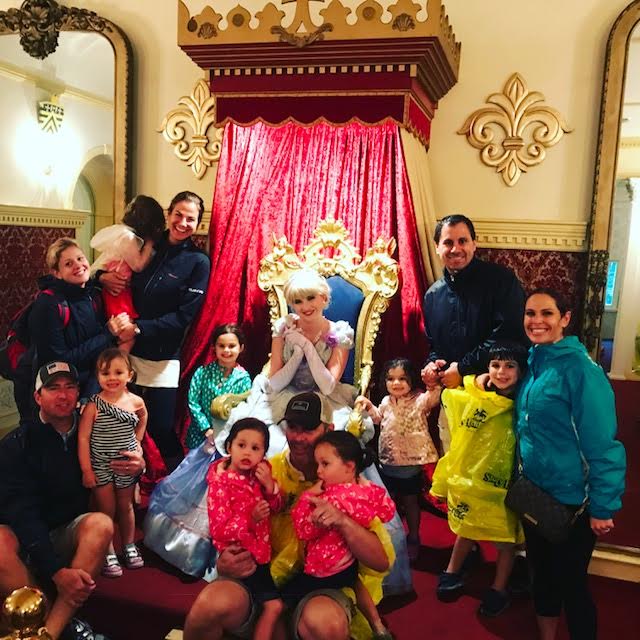 This year Taylor was old enough to try her very first rollercoaster, which happened to be the same rollercoaster which Hayley and Zane did as their first. This rollercoaster is the Polar Coaster, which is a Arctic adventure with Waldo & Wilbur. We rode that 4 times in a row. It is a great introduction coaster too!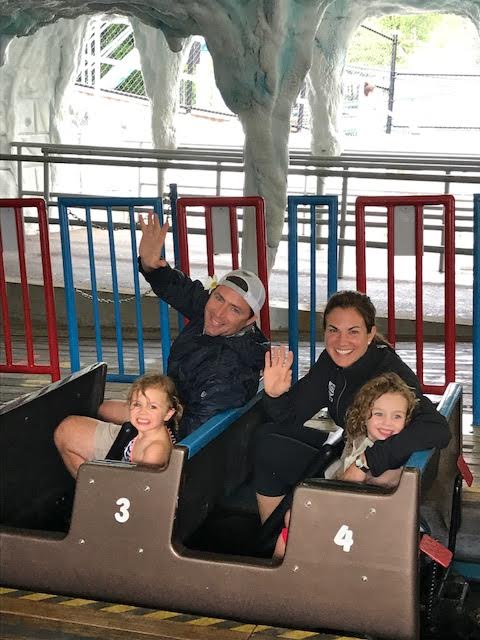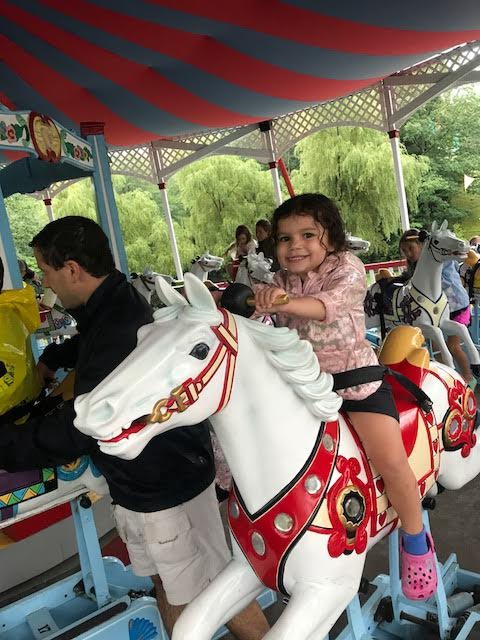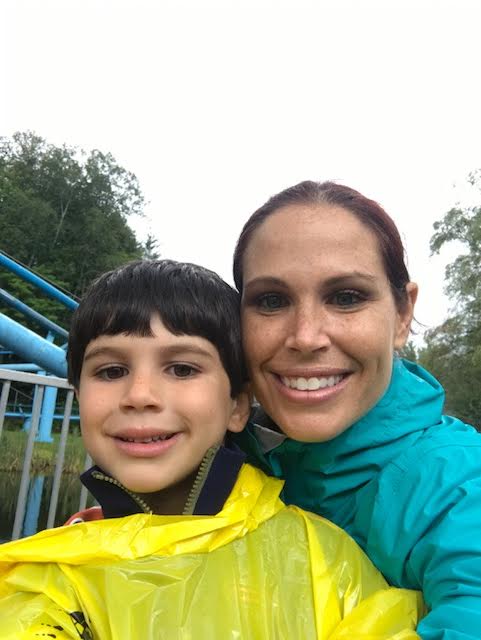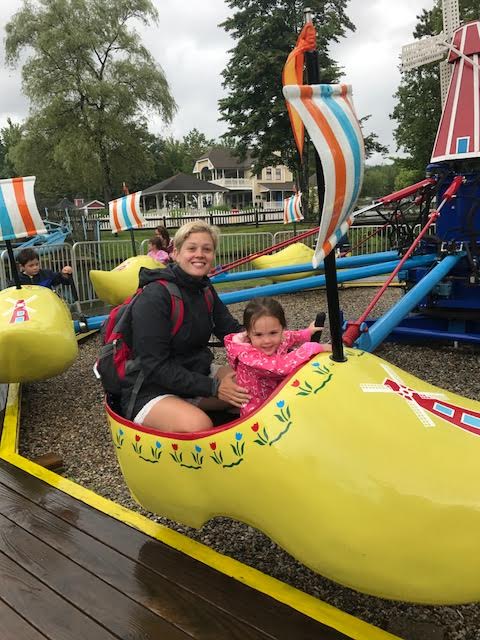 Then it was time to get wet. By the time we hit the wet rides, the sun was out and the rain stopped. The Bamboo Shoots (similar to the log flume) and the Dr. Geyser's Remarkable Raft Ride was favorite of ours.  Both of these rides are near each other so just hop off on and onto the other for nonstop water fun. These rides (water only) are open through Labor Day.
Then it was time for the parents to do the Roar-O-Saurus roller coaster. We invited the kids who were with us to go on it but only one took the bite and she LOVED it. This is one of my favorite roller coasters as it is fast and has a fantastic drop. We rode this one over and over as well. It is the only wooden rollercoaster of its kind in northern New England. Roar-O-Saurus" is the major component of Story Land's new Dinosaur themed section of the park.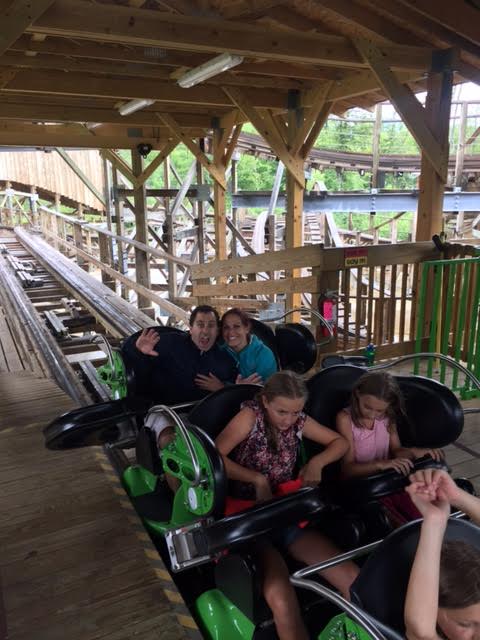 If you are looking for a great family friendly day or weekend, you must visit StoryLand before it closes for the winter. 2018 season tickets are also available to purchase now for the low price of $74.99 per person. This is a steal if you ask me so get it today before the offer expires!