*This is a partnered post with Betsy Boo's Boutique. All opinions are my own and not swayed by outside sources.*
In 2016, I got introduced to Betsy Boo's Boutique and since that time have continued to rave about their clothes to family and friends alike. Betsy Boo's Boutique is a very fashionable clothing line for all the special women in your lives. Their patterns, styles, flare, and fun that is in each article of clothing makes Betsy Boo's Boutique stick out from other boutique stores I have encountered.
Betsy Boo's Boutique- Us Moms Deserve to be Fashionable
Through the years, I will admit I have had my share of bad fashion. Raising three small kids, I always ended up with formula on my shirt and just resorted to wearing the same old, boring clothes. However, this is when I did not know about Betsy Boo's Boutique.  With their line, they make clothes fun with their eccentric styles and patterns. From the standard striped blouses/dresses to the more vivid colored dresses, they really incorporate the best in fashion.Their clothing features a nice mix of poppy colors, more subdued tones, prints, solids, and fantastic accessories to bring it all together.
What Betsy Boo's Boutique Styles I Chose
The first dress I received was the Black Striped Ruffle Sleeve Cool Shoulder Dress. I was immediately drawn to the coloring scheme and patterns on this dress. Cold shoulder is a big trend now and this dress fits right in with being one the hottest summer/fall clothing trends.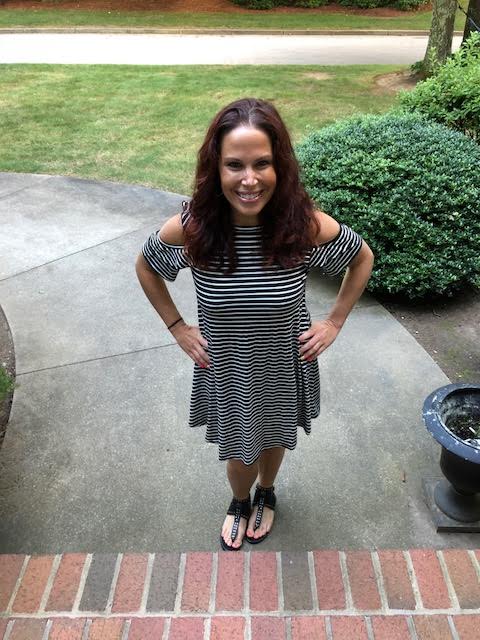 When I put this dress on, I was also immediately blown away with how comfortable it is. It flows very nicely which is great for the few summer pounds I put on. When I put it on, I get so many compliments and was asked quite a bit where it was from. I always say Betsy Boo's Boutique.
The next dress I received was the Ivory Crochet Ruffle Off the Shoulder Dress.  The crochet lace detailing of the dress coupled with the off the shoulder dress style makes this one dress that I love having in my closet. I can dress it up or down depending if I wear it with a chunky heel or a basic sandal.  Again it flows wonderfully and is extremely comfortable to wear.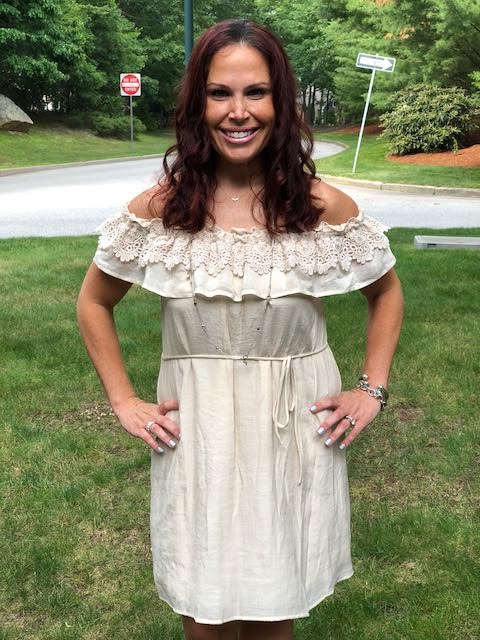 If you're looking to add some fun new pieces to your wardrobe, then head over to Betsy Boo's Boutique. Their looks are colorful, fun, and sassy!  They also have BBB sets online to make shopping that much easier.   I love Betsy Boo's Boutique and I know you all will too!