Attention mommies and moms-to-be, you are hearing it first here on the blog!
I got to share with you all about SanaExpert Natalis and Natalis Pre, an ALL IN ONE pregnancy and nursing multivitamin. And well, it has everything you need. No wonder they are an international bestseller overseas… Welcome to America SanaExpert! Finally!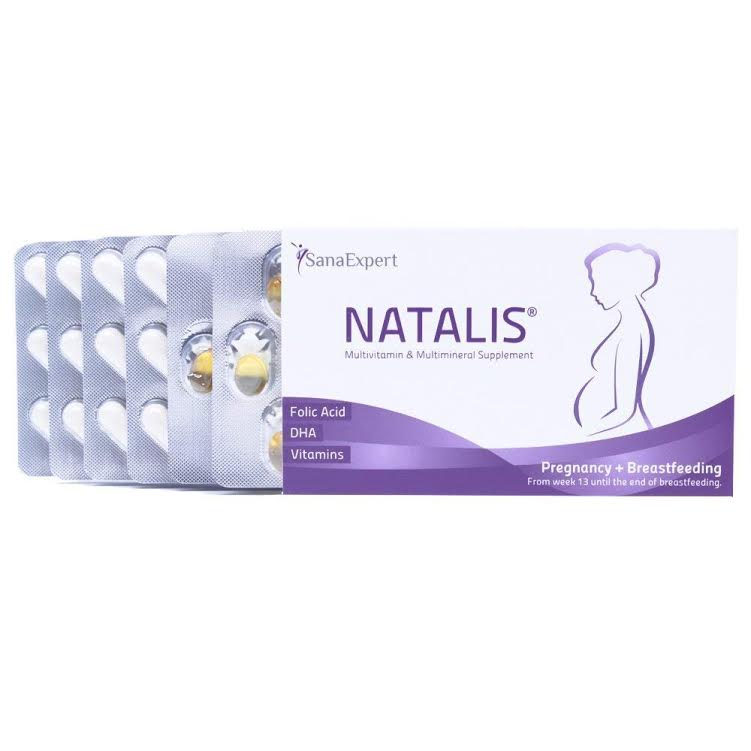 You might wonder what the fuss is all about: "oh another prenatal? Great!" But let me tell you: SanaExpert Natalis has combined in one product exactly what a mommy needs. Everything from DHA, Folic Acid, essential vitamins to minerals!
I can still remember when I was pregnant for my first time. I was taking three or four different pills every day, sometimes I would forget which pills I had already taken, and some caused stomach aches. And let's be real: most prenatals are huge. I wish I had Natalis back then.
This brings me to another point, which is the importance of a good prenatal multivitamin. Pregnancy and nursing are a magical time for every mother. You're spending so much time thinking about your baby's health and well-being; sometimes you forget to take care of yourself.
With only the purest ingredients and the best intentions, SanaExpert cares for you and your baby's health at the same time. Natalis replenishes your body with much needed DHA, an omega-3, essential vitamins, and minerals, and passes along the most important nutrients to your little one.
Not yet pregnant? Are you just beginning your pregnancy journey? SanaExpert Natalis Pre is designed to accompany you on your baby quest, contributing the proper vitamins and minerals while you are trying to conceive.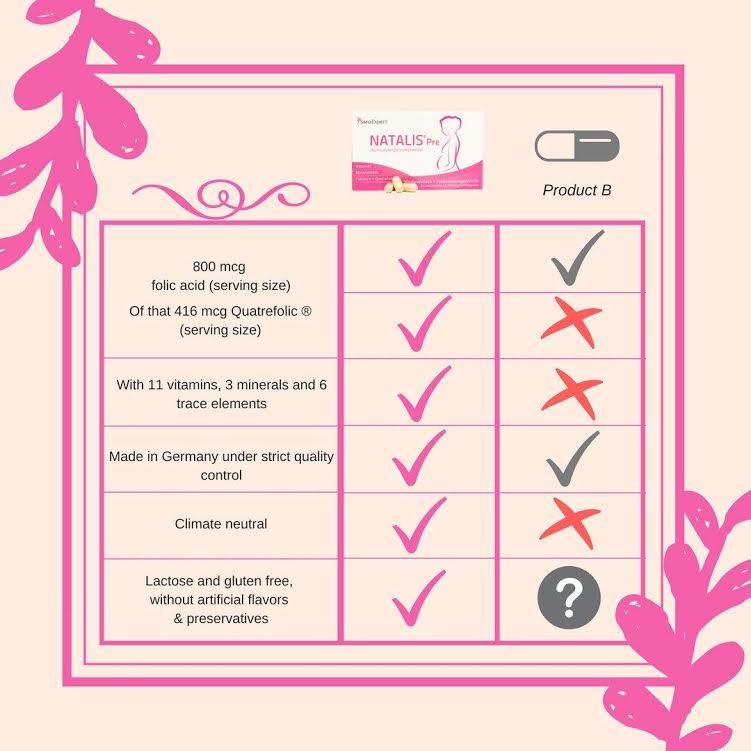 When SanaExpert told me, they produce their products in Germany, I was interested in hearing more. It adds to  reliable manufacturing and high-quality products. This product range is lactose free, gluten free, and contains no chemical preservatives or artificial sweeteners.
SanaExpert is even producing their products climate neutral, which means they are leaving behind no carbon footprint. Thank you for being a role model in the pharma industry and for your contribution to the planet our kids will live in!
Should you follow my recommendation and want to learn more about Natalis, click here to go to Amazon.
*This is a partnered post. Opinions are my own and not swayed by outside sources*