*This is a sponsored post with Betsy Boo. All my opinions are my own and not swayed by outside sources.*
Betsy Boo's Boutique is my new style love affair. I was recently approached by them to do a review, and I thought, "This'll be fun. I'm sure I can find something I like." Well, let me tell you, I'm so happy I agreed. I'd actually never heard of Betsy Boo's Boutique before, and when I went to their website, I was floored. Their clothing is so gorgeous! AND it's styled perfectly for every woman everyday. It's like the jackpot for ladies' style!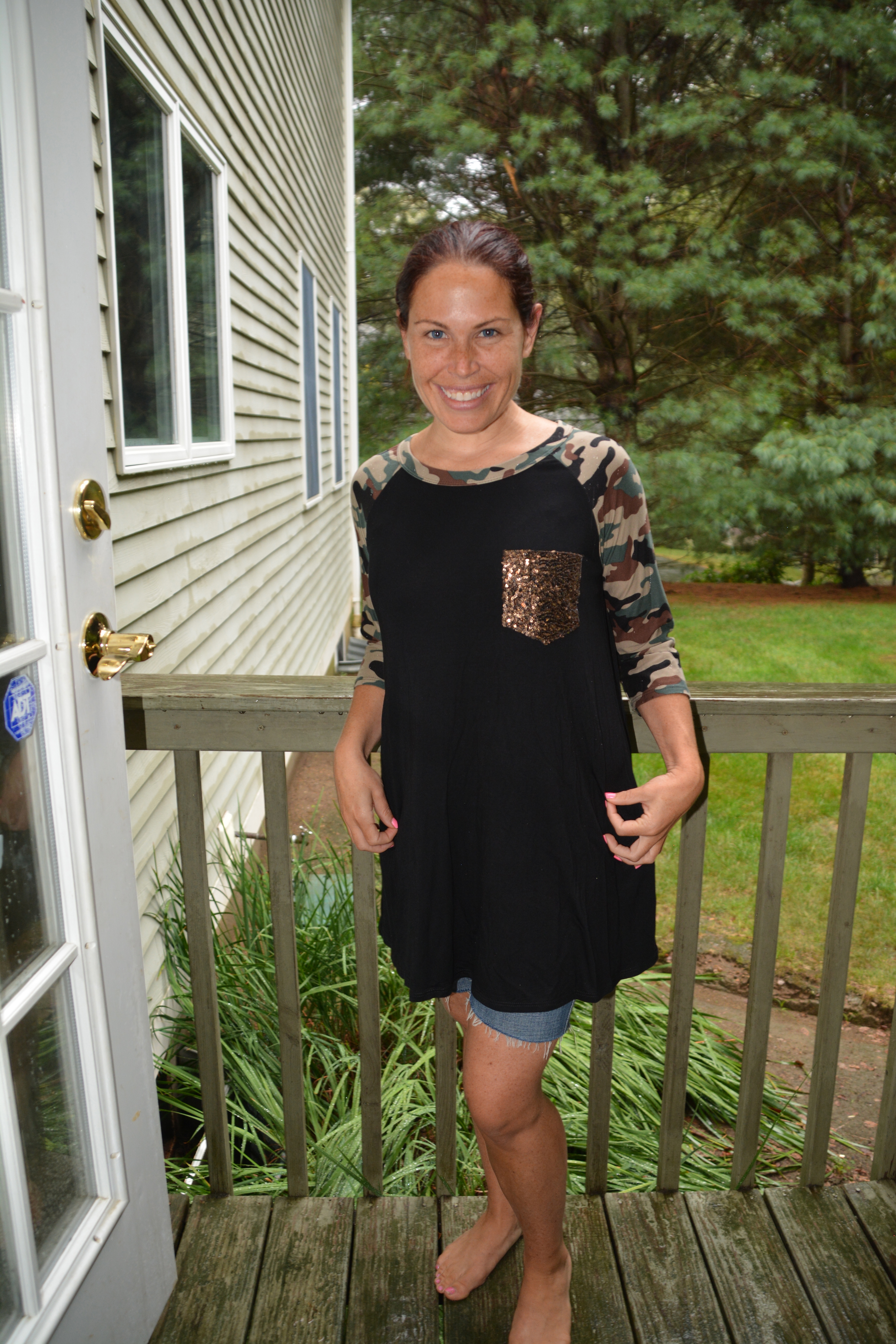 Betsy Boo's Boutique – Because Moms Should be Styling, Too!
The thing I really love about this company is how much fun is practically woven into their products. From their tops and bottoms to their dresses to their accessories and more, Betsy Boo's Boutique is clearly all about looking good and feeling good. Their clothing features a nice mix of poppy colors, more subdued tones, prints, solids, and fantastic accessories to bring it all together. I seriously spent about an hour just looking through their selection. Every time I clicked I said, "Ooh, I love that one." or "That one's nice". Or "I need this one!" I never saw one thing that wasn't FAB, and that's really saying something for a clothing and accessory company.
Something for Everyone
Besty Boo's Boutique literally has something for everyone. They have sizes that range from standard fare to plus size, and it's all in the most flattering cuts and colors. Which, as we all know, is SUPER important! They even have a new special feature to help you get the perfect look – BBB Sets. BBB Sets are fully realized head to toe looks collected by Betsy Boo's Boutique to help you quickly and easily find great looks without any hassle whatsoever.
For my first foray into this style megaverse, I chose a cute little black top with camo sleeves. It is sssooo nice. It's super soft and cozy, and it fits me perfectly! I put it on, and it's the most comfortable shirt.  The black body is incredibly flattering, and the camo sleeves add a touch of sass and keep it interesting. Did I mention how soft it is?  Well, it's so soft. I love that because I can't do stiff fabrics. Yuck!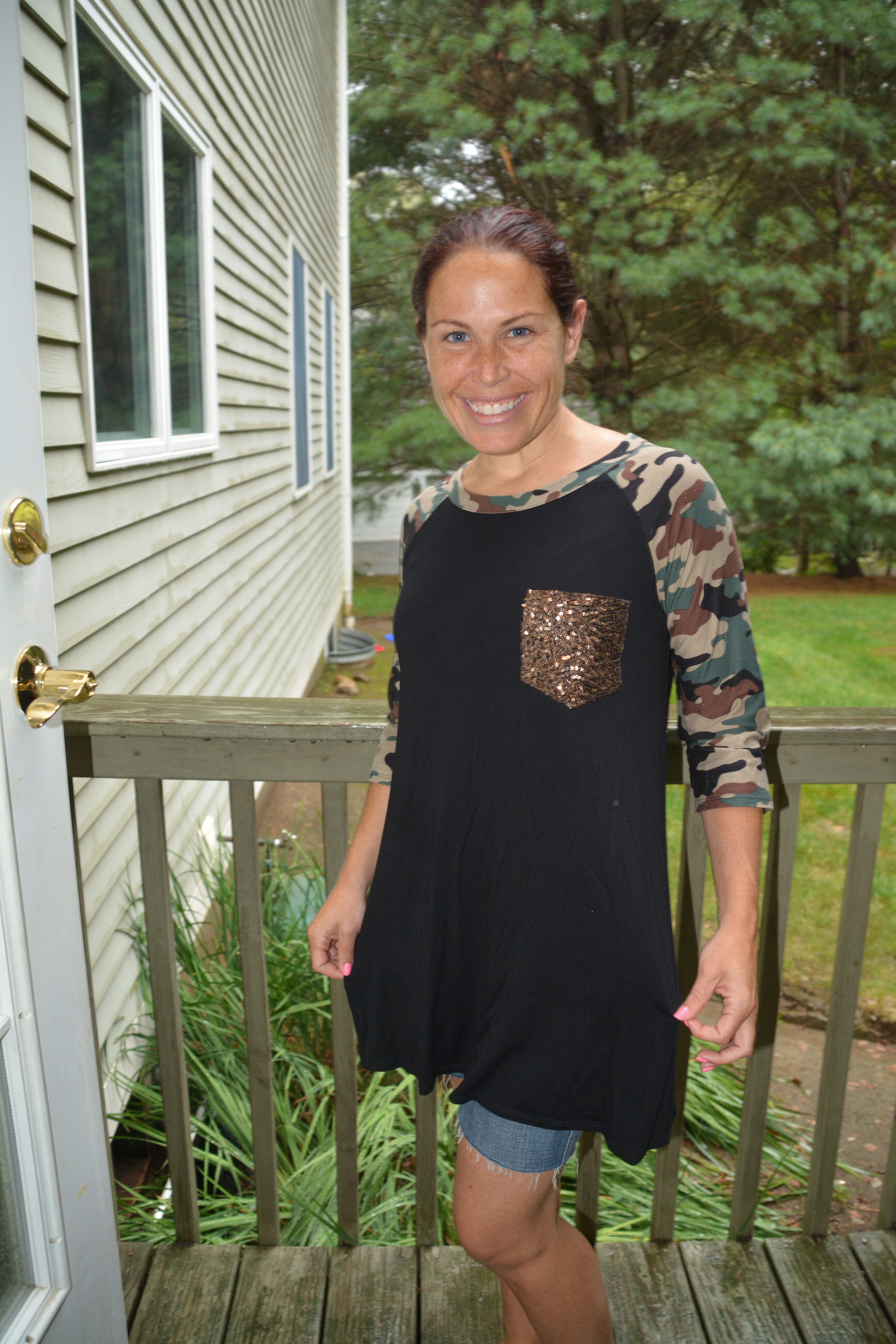 Betsy Boo's Boutique – Mom Fashion, Not Mom Frump!
If you're looking to add some considerable sass to your wardrobe and still keep it classy, then head over to Betsy Boo's Boutique. Their looks are colorful, fun, and sassy without being risque or too hugging. And their full line of sizes coupled with their BBB Sets make shopping so fun and SO easy. I love Betsy Boo's Boutique, and I think you will, too. Check 'em out!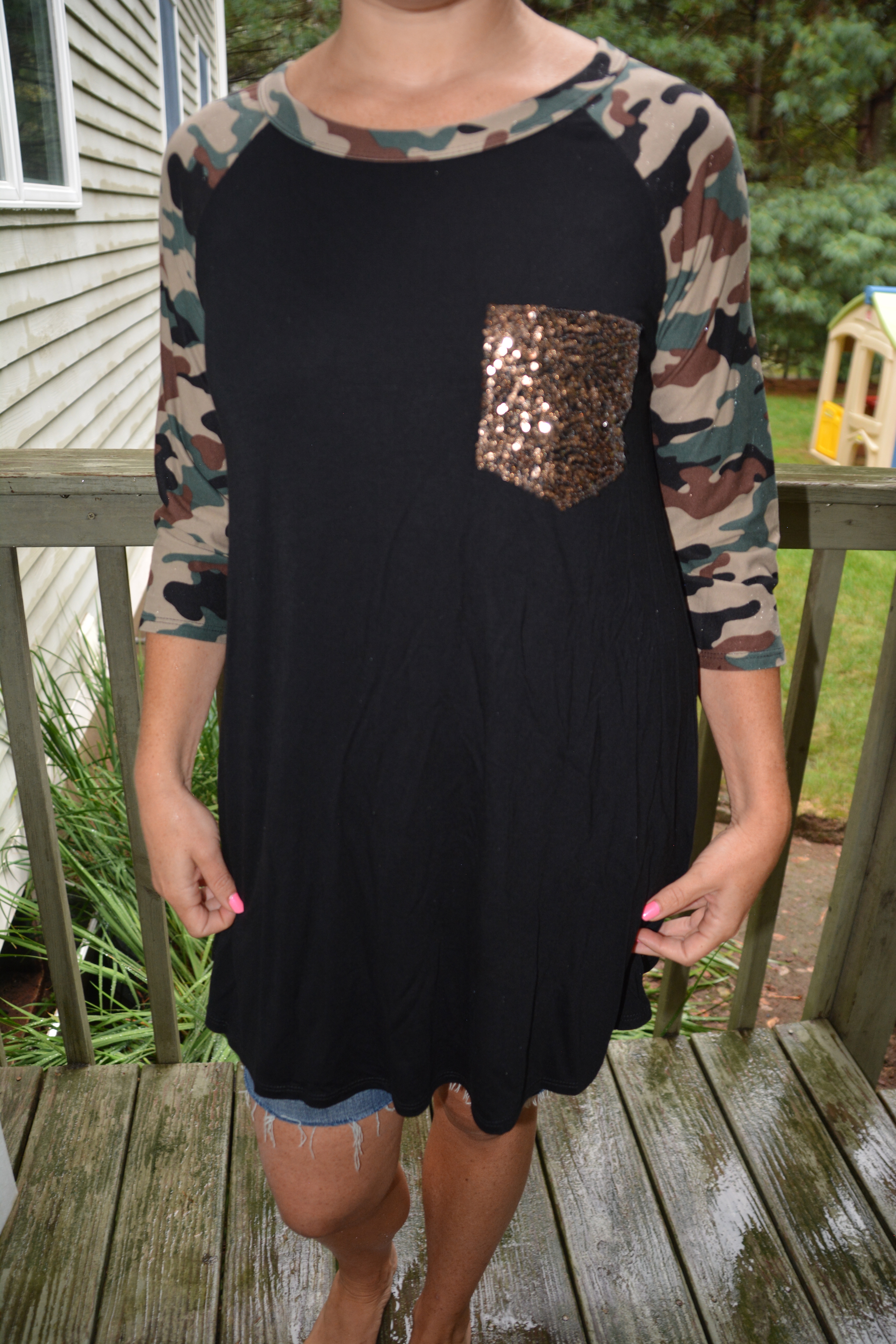 Going on now is a LABOR DAY SALE with 30 percent off everything using code: LaborDay2016