One of my all time FAVORITE Marvel films to date was Infinity War! I was honored to be invited to LA for the Infinity War Red Carpet and it was simply amazing!  Just take a look at some of the pictures from that night being surrounded by my favorite Avengers: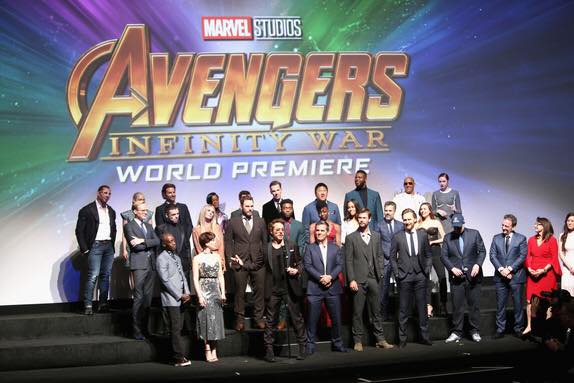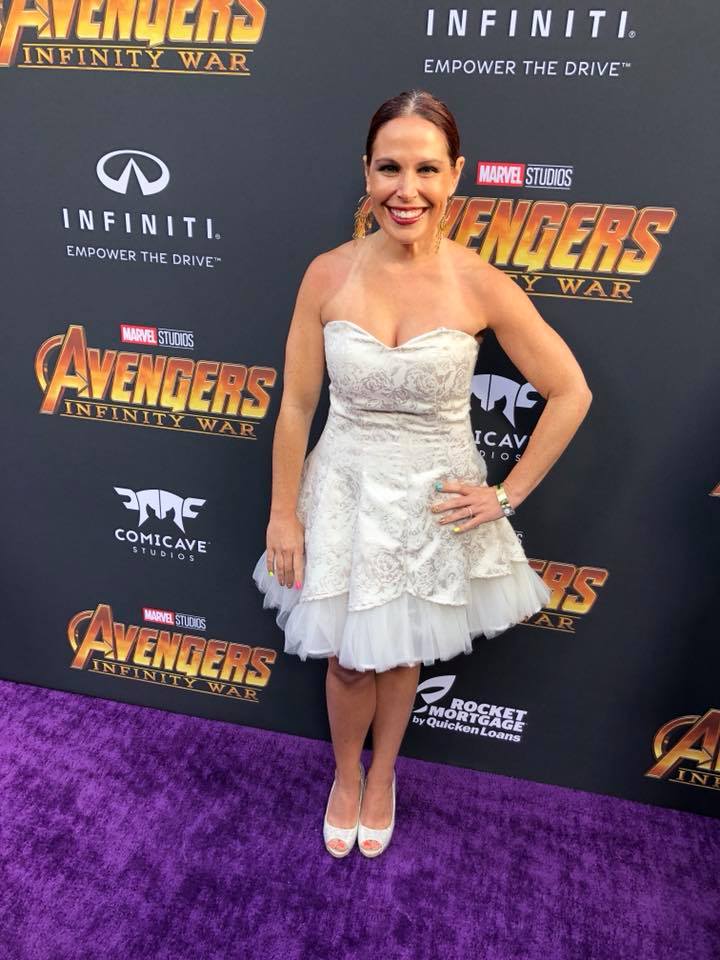 During the event I had the chance to sit front row in front of Robert Downey Jr., Chris Hemsworth, Mark Ruffalo, Scarlett Johansson, Chris Pratt, Anthony Mackie, Zoe Saldana, Letitia Wright, Elizabeth Olsen, Danai Gurira, Paul Bettany, Benedict Cumberbatch, Tom Holland, Chadwick Boseman, Josh Brolin, Don Cheadle, Sebastian Stan, and Dave Bautista. Then I was able to watch the movie with them! To say that it was cool, is definitely an understatement. The movie to date is my favorite Marvel film followed closely by Guardians of the Galaxy Volume 1 and 2.
If you want to know more about Avengers: Infinity War you can read my full review here: IW. My #1 tip is to make sure you familiarize yourself with the Marvel films to date and watch them in order to fully understand and appreciate Infinity War. I will warn you that you will need tissues at the end.
MORE INFORMATION:
"Marvels' Avengers: Infinity War" is a must-own addition to every in-home film collection and is packaged several ways so that fans get the most out of their viewing experience. Consumers who experience the ultimate showdown Digitally will join a 30-minute roundtable with Marvel Cinematic Universe (MCU) directors Anthony and Joe Russo, Jon Favreau, Joss Whedon, James Gunn, Ryan Coogler, Peyton Reed and Taika Waititi who reflect on how their movies contribute to the MCU's larger storytelling adventure.
The 4K Cinematic Universe Edition's never-before-seen bonus material grants behind-the-scenes access to MCU members and features the memorable moments when characters first meet, the rationale behind some unexpected on-screen pair-ups, and a funny Super Hero gag reel. Featurettes explore the frighteningly powerful Thanos and two action-packed attempts to prevent his collection of all six Infinity Stones: the struggle on Titan and the massive battle in Wakanda. Deleted scenes and filmmaker commentary reveal even more on-set secrets from Marvel Studios' monumental undertaking.
The Multi-Screen Edition includes a Blu-ray and a Digital Copy of the film, giving viewers the flexibility to watch the film on different devices. Those with 4K Ultra HD capability may opt for a 4K Cinematic Universe Edition, which includes a 4K Ultra HD disc, a Blu-ray, and a Digital Copy.
BE SURE TO OWN Avengers: Infinity War today!
*I received a copy of AVENGERS: INFINITY WAR for review. All opinions are my own and not swayed by outside sources.*