*I was invited on the Infinity War press trip and had the chance to interview Victoria Alonso. All opinions are my own and not swayed by outside sources. Avengers: Infinity War is out now!*
As a mom of three children and a working mom times two, I am a busy lady! A lot of days I stress that I am not doing a good job trying to balance everything and most importantly, I stress if I am raising my kids to be good role models and the best people they could be. It is really hard trying to balance all of this and of course, the main aspect of my life that I constantly struggle with is making sure I am the best mom I could be, no matter what comes my way. My kids mean everything to me and I would drop anything in a heart beat if they needed me. That is why I was so glad to hear this all from an amazing lady who happens to also be the Marvel Studios' EVP of Physical Production & AVENGERS: INFINITY WAR Executive Producer, Victoria Alonso. Not only does Victoria Alonso have one of the biggest careers out there and leading a Marvel franchise as a woman, but she knows the importance of family! I got teary eyed interviewing her for Infinity War.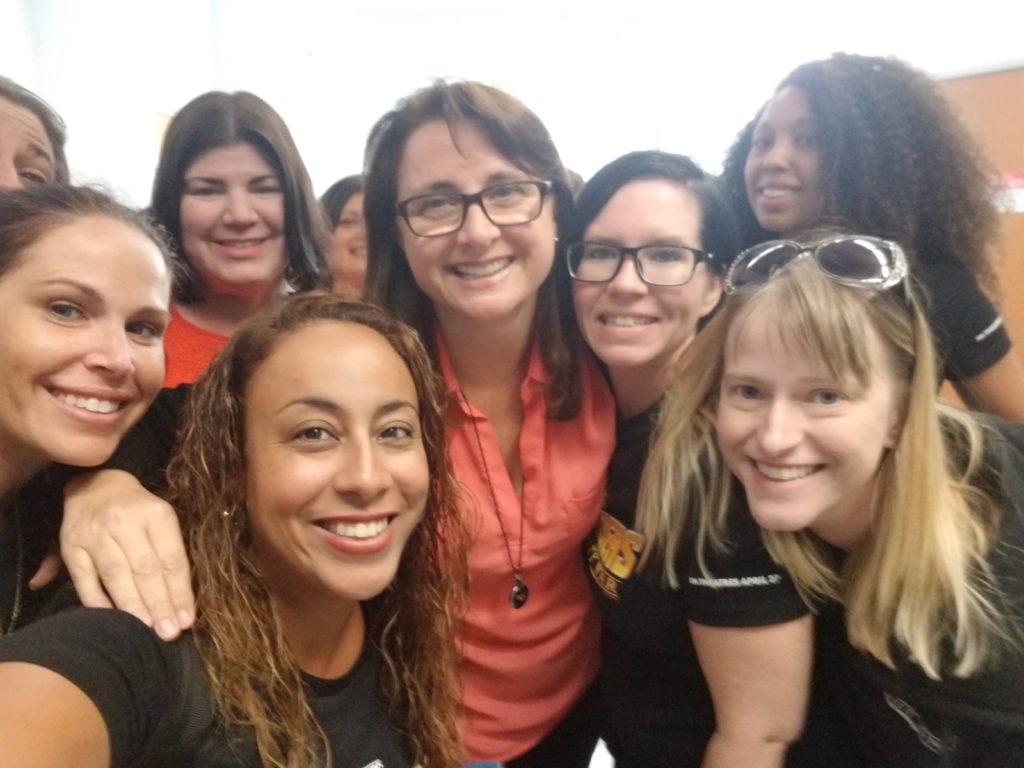 When Victoria Alonso came out, she talked to us how she was all tired from the night before, as it was the Infinity War Red Carpet premiere. I think we all could relate to the tiredness but what I loved was, Victoria Alonso was so real! She told it like it was and I could not agree more with whatever came out of her mouth, when we interviewed her. I have had the chance to interview a ton of actors, writers, producers, etc but the interview with Victoria Alonso was in my top three of all time.
In this day of age, you hear so much about "girl power"! While this is a relatively new term and thankfully the term came about, Victoria Alonso was one of the fighting role models for this title. She is a fighting force and took on her job role long before women started to rise to the top.  She has worked her whole career to advocate for women to rise to the top and she is a women who I look to emulate every single day. Her words will always stay in my memory on how we need to take a stance and not let anyone get in our way to achieve our goals.
At the start of her talk, she told us about her beautiful daughter with her actor/designer wife, Imelda Corcoran. You can tell right there and then how much love she feels in her heart for her daughter. Her stories were so similar to so many of our stories that it was eerie. Even though she is such a higher up in the Marvel universe, she was telling us how she was taking her daughter to school the same morning of the interview and is always there for her daughter. It was awe inspiring to see how she balances it all but it really showed what a family woman she was, up and above anything else she said to us that day.
I also noticed while being a power force in the field, she really wants to give advice to like minded women striving to achieve their goals in this day and age. She went around answering our questions about her field as well as our questions on how our own daughters can achieve what she so beautifully achieved in her lifetime so far.  You can tell what a generous and warm person Victoria Alonso is.
There was one quote that she said that resonated with me very much. "Be yourself. Don't try to be a boy. I have never wanted to be a man. I've never wanted to be like them. I never wanted to do it like them. The strength is being who you are.  That's what makes you different. That's what you bring to the table. But when you go to that table, you sit at that table, not on the side, not behind. You sit at the table. And own it. That's it. I own it every time I sit at that table. I don't make an apology for being there. If I'm at the table, that means somebody decided I should be here. So, I am here. That's what they do."- Victoria Alonso. I think this quote means so much to me because it is just so powerful. It allows us to have confidence and make a name for ourselves in this world. Even though I am a women, I can achieve exactly what my counter part man can achieve.
I  definitely agreed with her words she said that day. Fighting my way to the top being in a once dominated male career, I sometimes doubt myself being a dentist. However, hearing her talk, I know I did achieve my goals and have to continue on with knowing just how strong I am. Thank you Victoria Alonso for that. Thank you for showing me I can be a fighting force and be an awesome mom simultaneously. Thank you for showing me to believe in myself!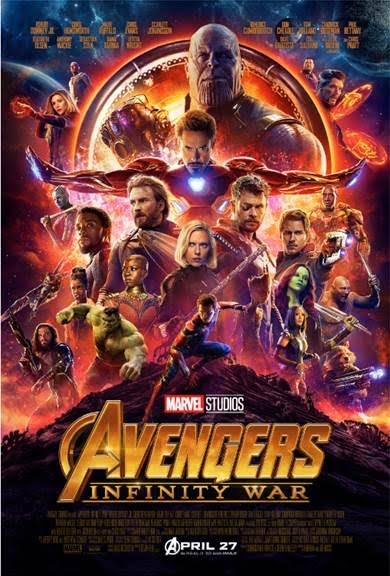 See more about Infinity War by visiting my Red Carpet Experience, Film Review, and Toy List.