Get ready for a family-friendly mega-event! The DC Baby Show, a JPMA and Family Media
event, is coming to Washington, DC, on Saturday, March 24:  Explore all of your favorite baby and children's brands all in one place! As a mom of three small children, I wish the JPMA Baby Show was around when my kids were babies. It would have been so helpful to get all the product information for the latest and greatest in one place.

Planned with you in mind, the DC Baby Show at the Walter E. Washington Convention Center is a family-friendly, mega-event featuring everything to do with maternity, baby, and toddler from over 200 top brands, to trusted parenting and pregnancy influencers, to exceptional fun, bonding and support.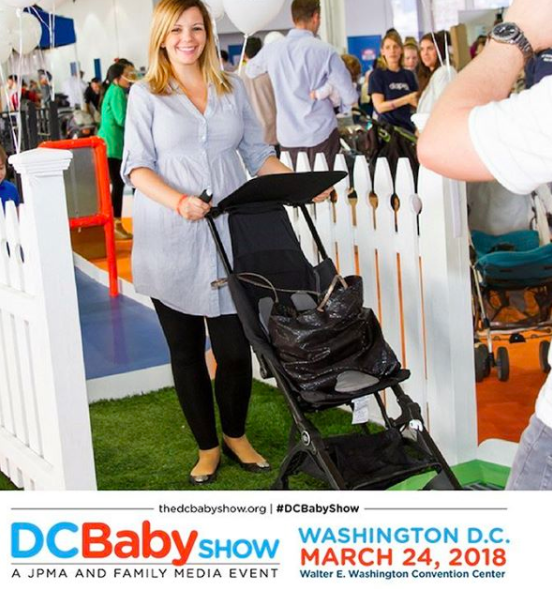 The DC baby show, taking place this weekend, is part of a larger event and takes place on the final day of the #JWPA baby show. The DC baby show is a 1 day consumer facing event on Saturday March 24! That's right! This weekend! It is a unique opportunity for consumers to get a sneak peak at new products and trends in this space before the products hit their local shelves.
If you are excited for the DC Baby Show on March 24 at the Walter E. Washington convention center, join me and use code MOMMYHOOD50 to save 50 percent on your tickets. With the code MOMMYHOOD50, you will get 50 percent off your tickets but if you enter the giveaway below, you will get two tickets completely free! You can't beat that!
GIVEAWAY: One winner will receive two tickets to the JPMA Baby Show. To enter, simply leave me a comment and tell me why you want to win. Winner will be picked Friday am March 23 at 9 AM. Please make sure you have a valid email address in case you are the winner. Good luck!