This year, was my first year I was invited to the Disney Social Moms Media Conference (DSMMC) and I was more than excited to receive this magical invitation. As most know, I am totally obsessed! We love Disney so much that my husband and I celebrated our engagement at Disney World. Once we had kids, we wanted to make sure they became Disney obsessed too (LOL) so we took them at a very young age to Disney World and took them on their first Disney cruise on board the Disney Fantasy in 2014. That cruise was SO AMAZING that we booked on board credit right there and then. We then embarked on our next Disney cruise in 2017 on board the Disney Magic. If you are interested to see all about this cruise, click here: Disney Magic.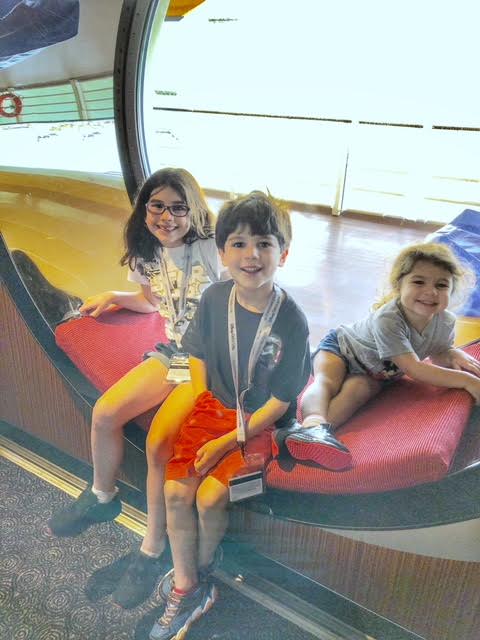 Hence, receiving the pixie dust and knowing I was taking the kids back on a Disney cruise along with experiencing the fun of the parks, was making us all do back flips. We boarded the Disney Dream this past February and it allowed us to make memories for life. In my eyes there is nothing better than doing a dual parks/Disney cruise trip to make the ultimate family vacation. Because of all the fun, I decided to make a tip post on the Top Reasons To Sail On The Disney Dream. I hope this helps you out planning your next Disney Cruise.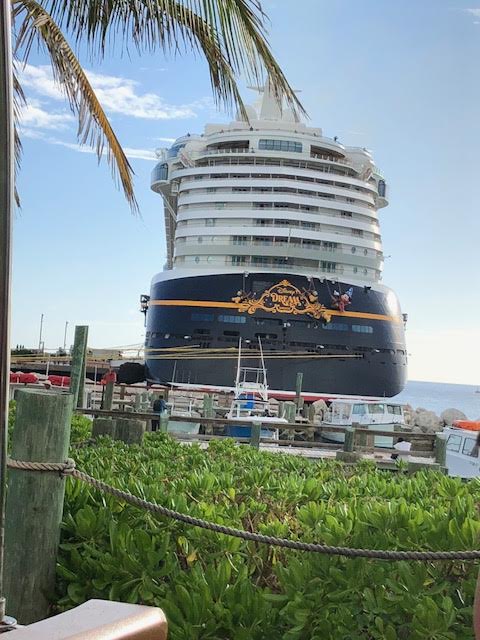 Top Reasons To Sail On The Disney Dream:
Everyone hears that Disney treats the guests like celebrities and I found the hospitality exceptional on The Disney Dream. From the time you walked on to the ship to the time you disembarked, you are treated like royalty. The crew on The Disney Dream went out of their way to make sure you have a vacation of a lifetime.
From the room staff, to the dining staff, to the entertainment staff, everyone always had a smile on their face. Everywhere we went the crew and staff said hello and were so personable. If I ever had a question, they were right there to answer. On The Disney Dream, you truly get the Disney experience.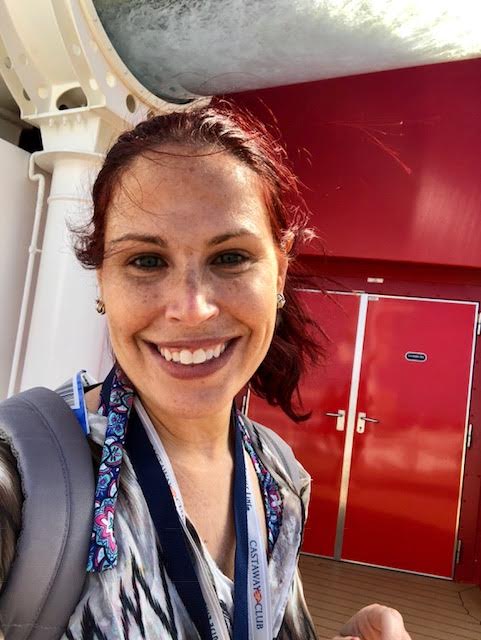 The itineraries on The Disney Dream are shorter which some people prefer. The Disney Dream offers 3, 4, and 5 day cruise itineraries out of Florida to the Bahamas. Some people love the shorter cruises as it allows them to experience the parks before/after and then go on a cruise for a full week vacation.
At Disney SMMC, we did just that. We had 3 days at the Disney parks in Florida and then a 3 day cruise upon The Dream. It was the perfect time to experience the cruise and parks in a week vacation. While we loved our 8 day Disney cruise, we could not have stayed extra because it was already 8 full days.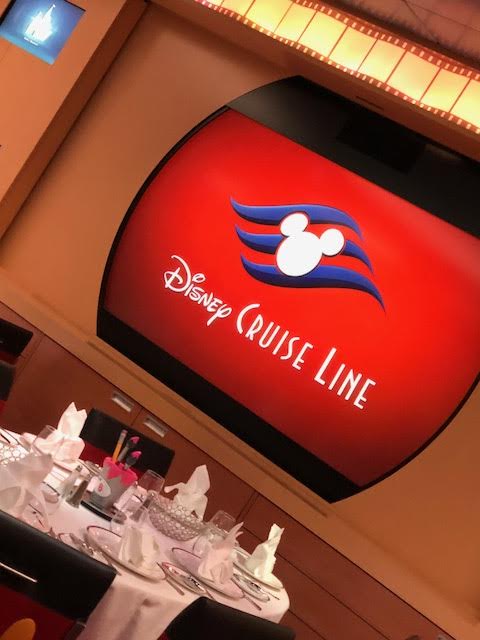 If you are debating doing the parks before or after, my opinion is to do the parks beforehand. The parks are full, long days and it was nice to do the parks first, and then relax after, on the ship. However, either way you do it, it will be fantastic.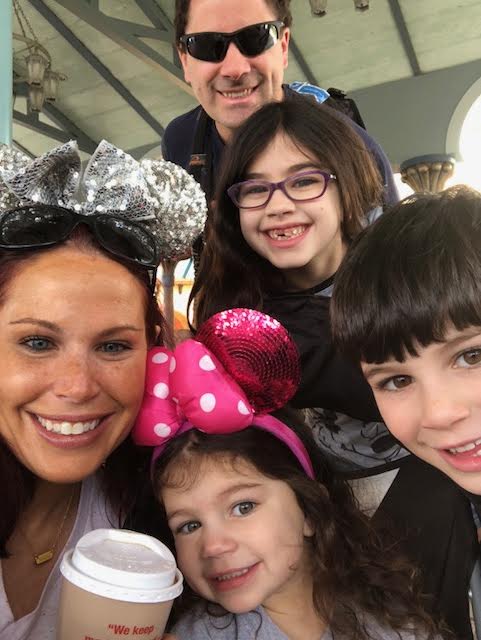 The food on The Disney Dream is so amazing! There are 2 dining seatings including 545 pm and 815 pm. When you book the cruise, you can chose what time you want. As far as dining, they do a rotational system which I love, so you can experience all three dining rooms. There are three themed main dining restaurants on board including Animator's Palate, Enchanted Garden, and The Royal Palace.
When you get your key card once you enter the ship, it will tell you where you start your rotational dining. The best part of the system is you get to keep the same wait staff, which makes it easy to get to know them. The wait staff also get to know you well and what you like/don't like.
As most of you know Zane has a severe peanut allergy and I loved the fact I did not keep having to tell each new person about the allergy. Our waiter knew about it and on day one, he took care of letting us know what he could eat. I just loved this!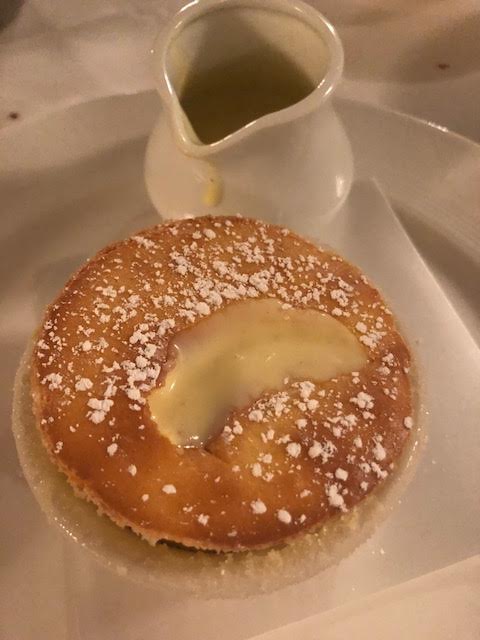 Also on board, you can go to Remy restaurant which is an additional charge but so worth it. While we did not do it this time, we did do it in the past, and it is a meal experience not to be missed.
In addition to the dining choices listed above, they also have Cabanas which is a full service buffet that is open for breakfast/lunch/dinner. We ate in Cabanas for two meals, and again the food/service was impeccable. Flo's Café, Eye Scream and room service are some other choices available on The Disney Dream.
With any Disney cruise (leaving from Florida and various other port) you get to visit Castaway Cay. This is by far my favorite destination and it is owned by Disney! Cataway Cay is purely paradise. In addition to the beautiful waters and landscape, Mickey, Minnie, Goofy, etc are there to greet you throughout the Island.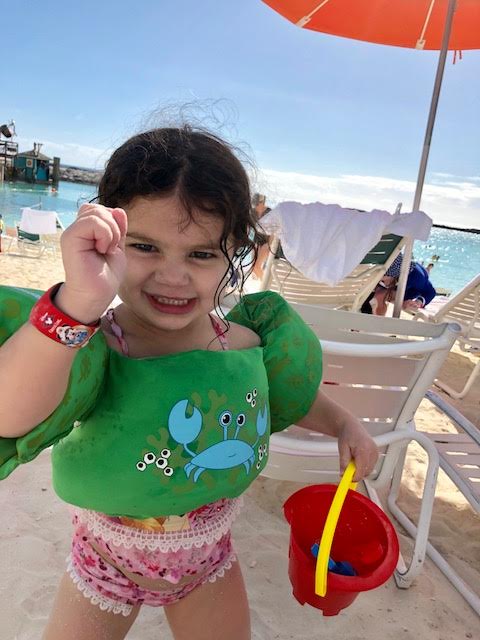 This time when we visited Castaway Cay, we decided to visit the adult only section and eat lunch there. I loved the tranquility of this hidden jewel. It was very easy to get around and visit the adult only section as they provide tram service throughout the Island.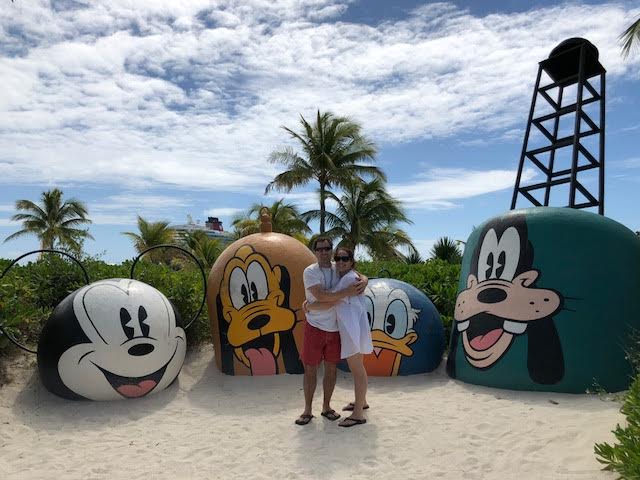 We also visited the water slides for the first time on this trip and the kids (and me too) LOVED it! Those are some intense but wickedly fun water slides. Once we were done, the kids played in the waters with their floats. It was AMAZING and one place you don't want to miss out on visiting.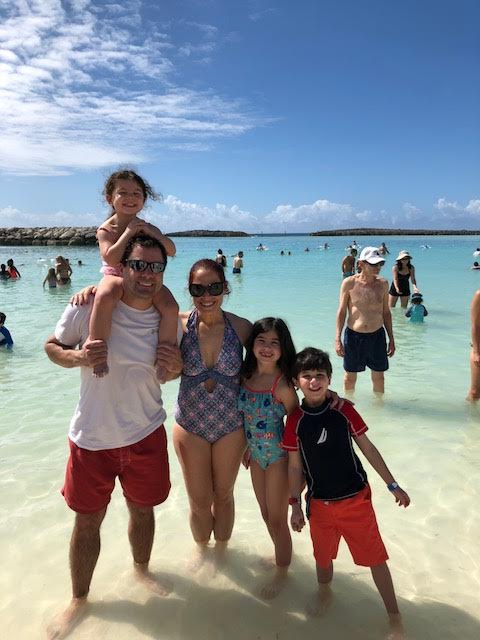 The kids club on The Disney Dream was by far my favorite kids club. We loved the Disney Magic kids club, but the Dream was bigger and had more gaming systems on board. Once I registered my kids, they did not want to leave! A total score for us parents!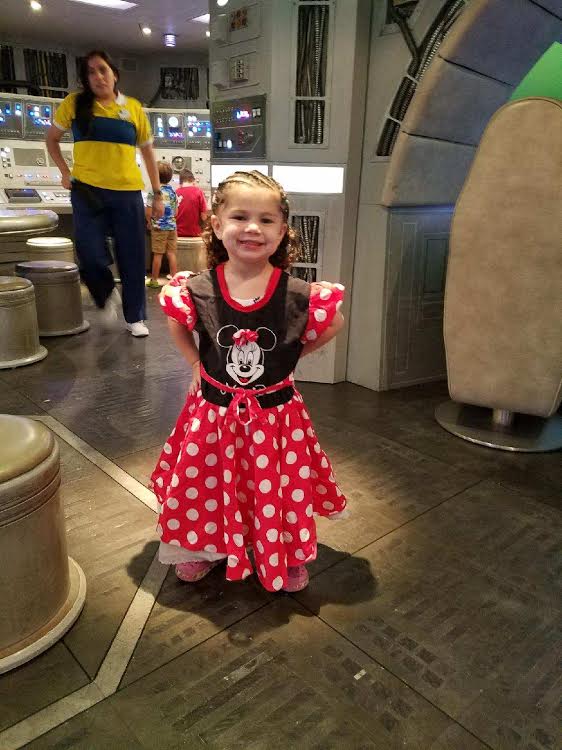 Disney has a system for their kids clubs based on ages and I think it is done very fairly. All my kids went to the Oceaneer Club (for ages 3-11) and had the time of their lives. One time when I visited I was greeted by StormTroopers. Another time I was greeted by Jessie from Toy Story. I mean come on-how cool!! Can I go the kids club next time? LOL!
The entertainment on The Disney Dream was EXCEPTIONAL! One of the best shows I have ever seen on a cruise and perhaps ever was the Beauty and The Beast show. It was outstanding from start to finish. They hired a Broadway cast and production staff for this, so you get true Broadway perfection in every sense of the word. I also have yet to see a standing ovation on any show on a cruise, and Beauty and The Beast got a huge standing ovation.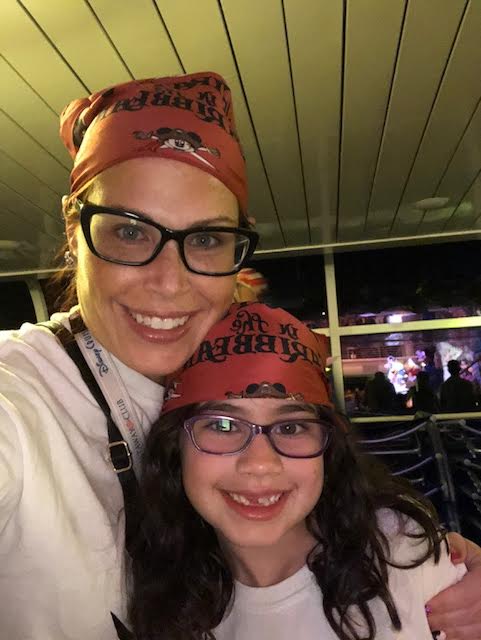 In addition, they have other high caliber productions every night of the cruise that my whole family loved. Don't forget about pirates night and the fireworks which are not be missed.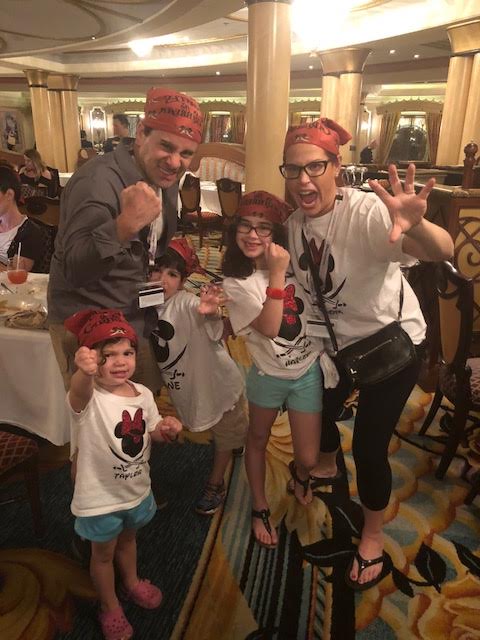 My biggest reason to sail on The Disney Dream is the memories that will be made! There is nothing better than seeing the smiles on your kids faces and them telling stories to their friends about their cruise for years to come. My kids still talk about their first Disney cruise from 2014.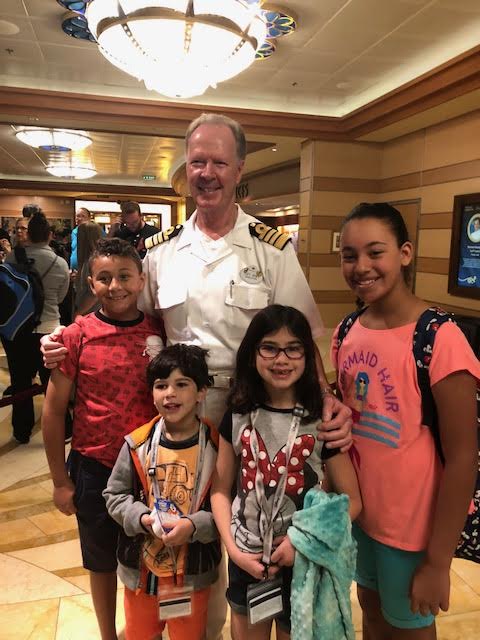 If you want to learn more about the Disney Dream, check out their website for the latest sailings.
The Disney Dream/parks DSMMC was one of the best experiences of my life. Big thank you to Disney for inviting me.