*Thanks to Disney Cruise line for treating me as a VIP for this cruise. All opinions are my own and not swayed by outside sources.*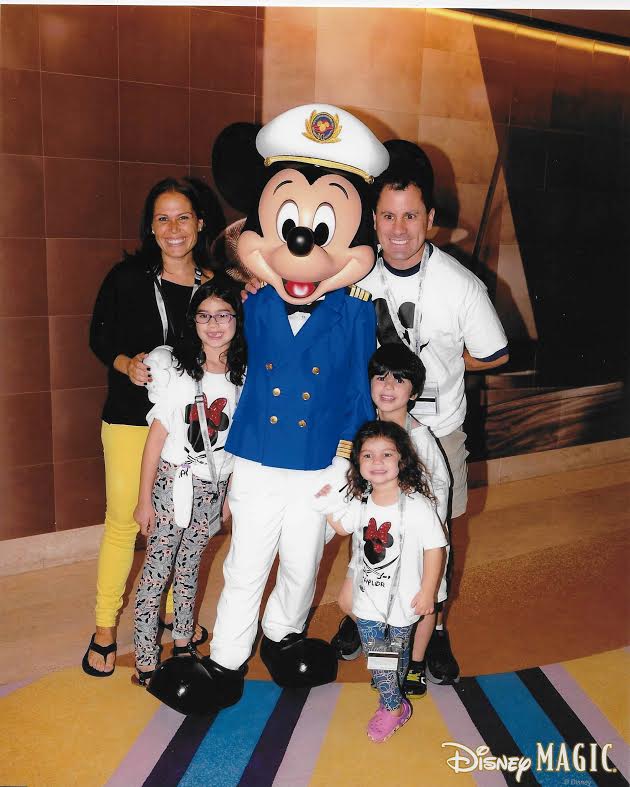 A few years back we sailed on the Disney Fantasy for their 7 day Western Caribbean itinerary. We had the time of our lives on that cruise so we decided to book another cruise a mere 2 years later on the Disney Magic. This time what sold us on the Magic is that it left right out of NYC, which is only a few short hours from our home. I also was sold on this cruise because it included the very first ever Marvel Day at Sea. Being a HUGE Marvel fan and covering some of the newer Marvel movies like Guardians of the Galaxy Part 2, Antman, and Doctor Strange, I knew I needed to sail with my family on this cruise.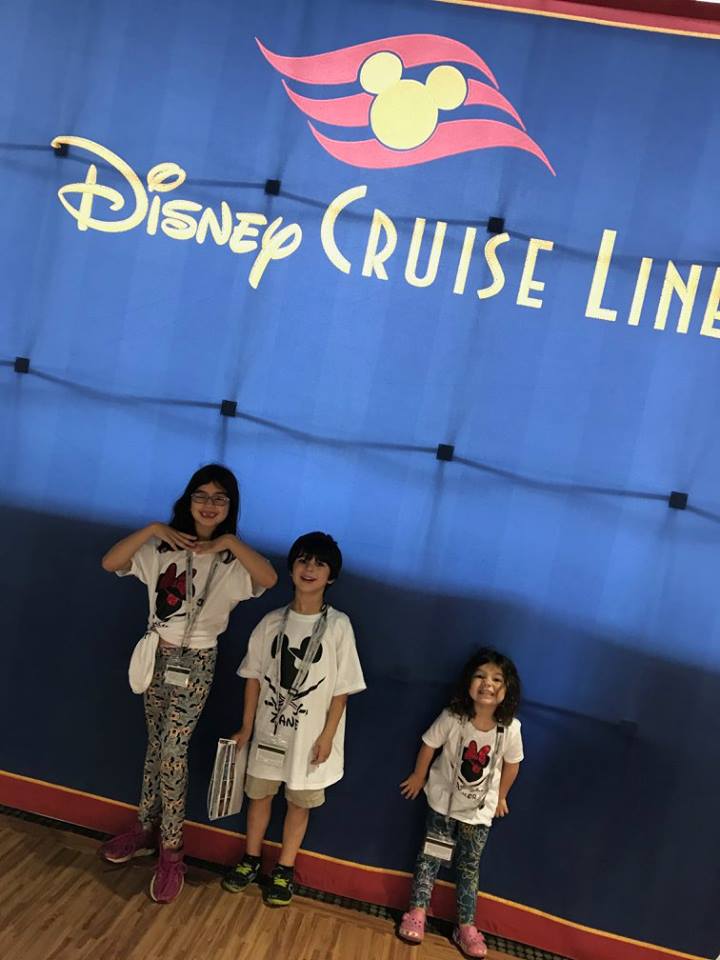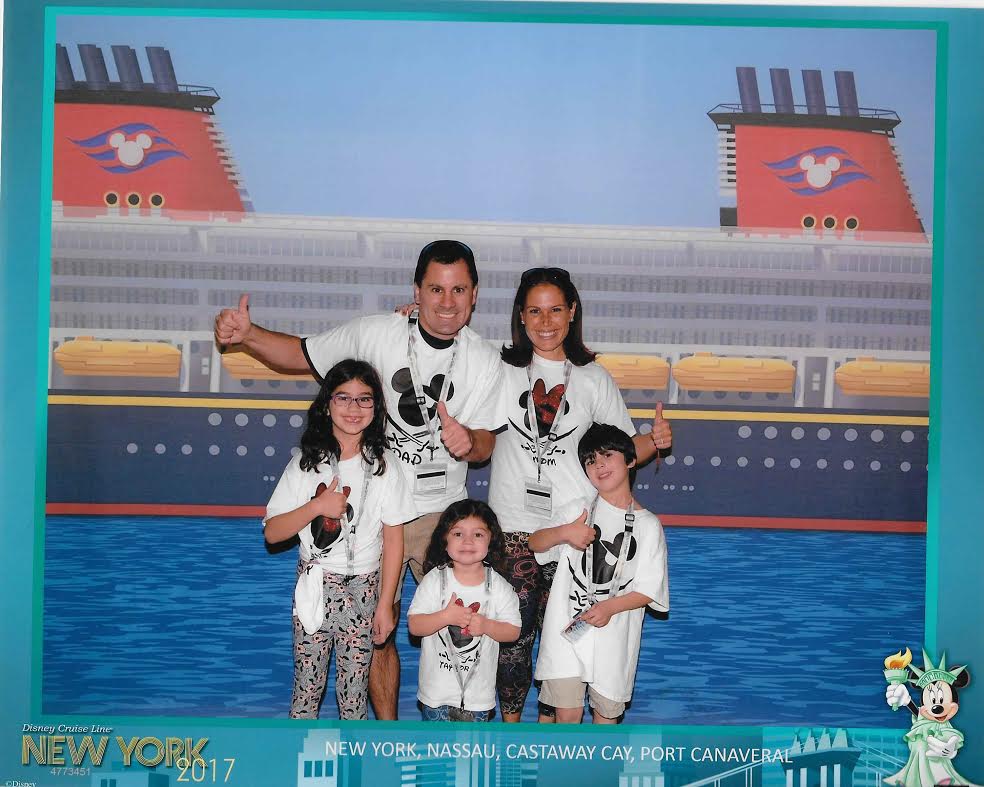 To say we had a great time is a very big understatement. We had the time of our lives on this cruise and if you are looking for a great cruise with all the latest and greatest amenities, give the Marvel Day of Sea 8 day cruise out of NYC a try today! With limited cruises out of NYC, the Magic also sails out of ports throughout the country and even abroad, so you will always be able to find an itinerary and sailing that suits your family's needs.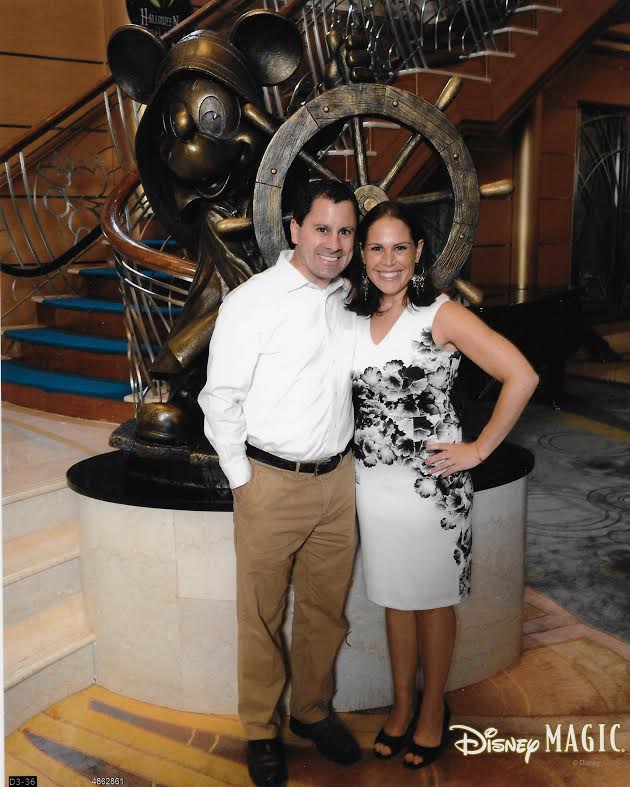 Here are my top 10 reasons you should sail on The Disney Magic:
1.  The hospitality and crew on board make your experience second to none. I have been on many cruises before (26 actually) but I believe this ship has one of the most friendly crews that I have had the pleasure to encounter to date. We had the same dining room staff follow us through our cruise which made it that much more personable. Most cruises, when you change dining rooms, your waiting staff also changes. This is not the case on the Magic. On the Magic, our waiter and waitress got to know us very well.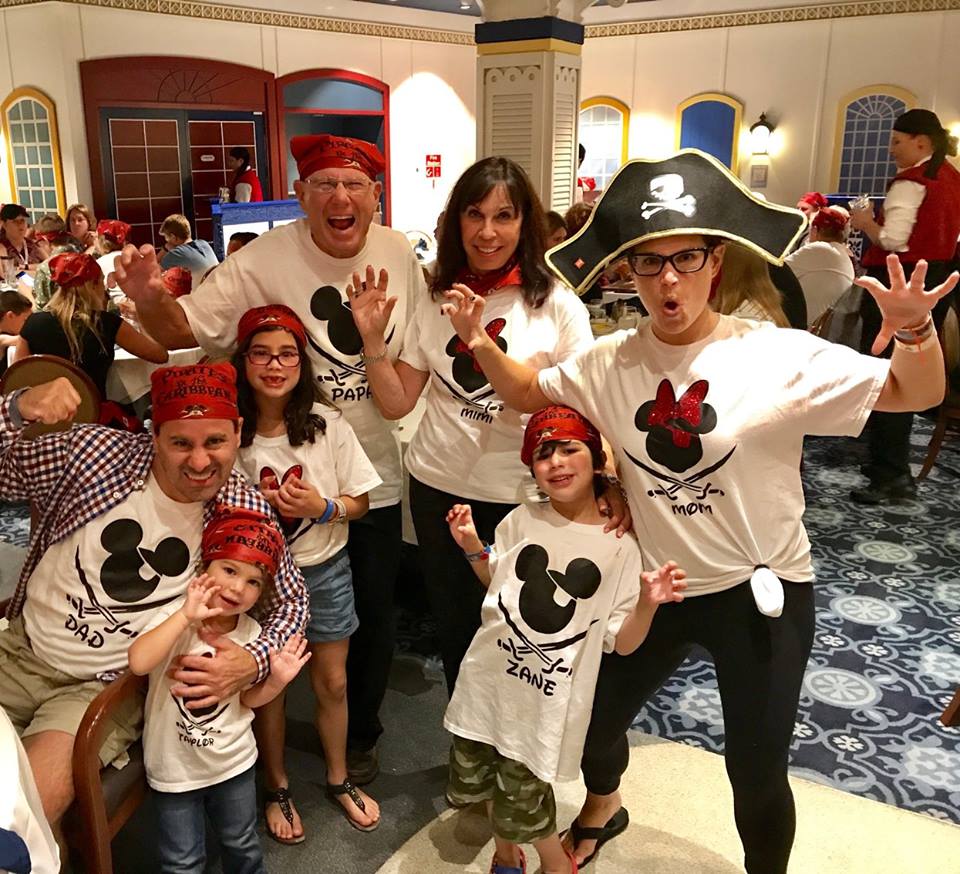 Along with the hospitality, I also was thoroughly impressed how attentive the staff was to my son Zane's severe food allergies. At Cabanas (the buffet style dining), they got the food for him to make sure it was safe for him to eat. Similarly in the other dining restaurants, the chef came over to make sure everything he came in contact with was safe for him to eat. Huge kudos to Disney for taking the time to make sure I don't have to worry about my son being safe.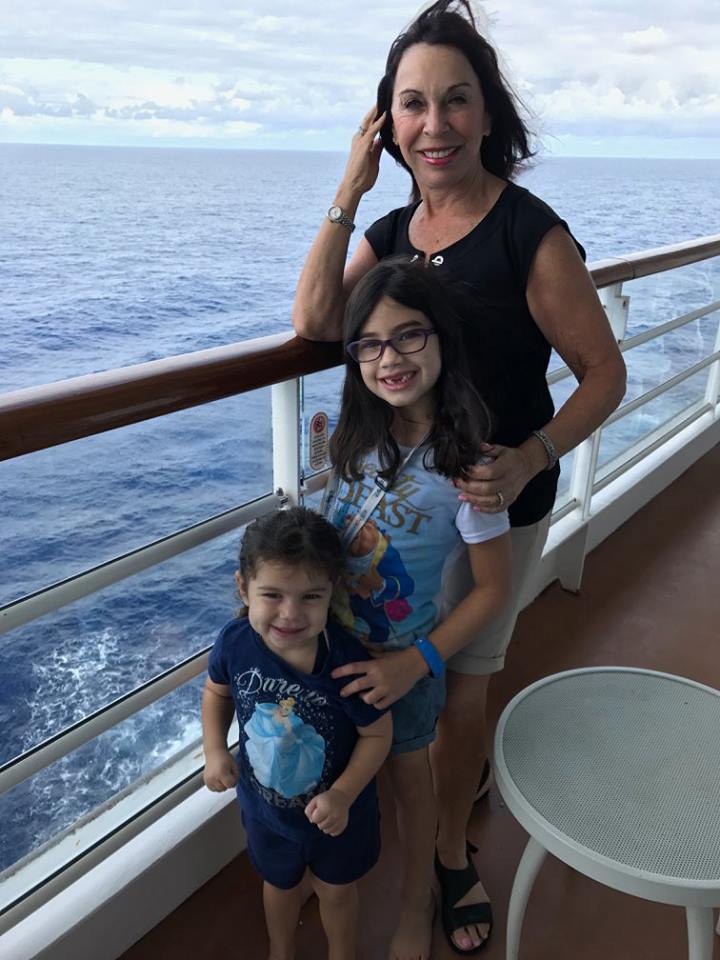 2.  The food is truly fantastic.  I have been on many cruises where the food has been on par but the food on this cruise was incredible. When you sail the Disney cruise you can eat at Cabanas or experience all the other dining restaurants including Animator's Palate, Lumiere's, and Carioca's.  When you are a guest on board, you are able to experience all three restaurants at night and they rotate you through them. Each one adds their own special touch so it is nice to be able to see them all.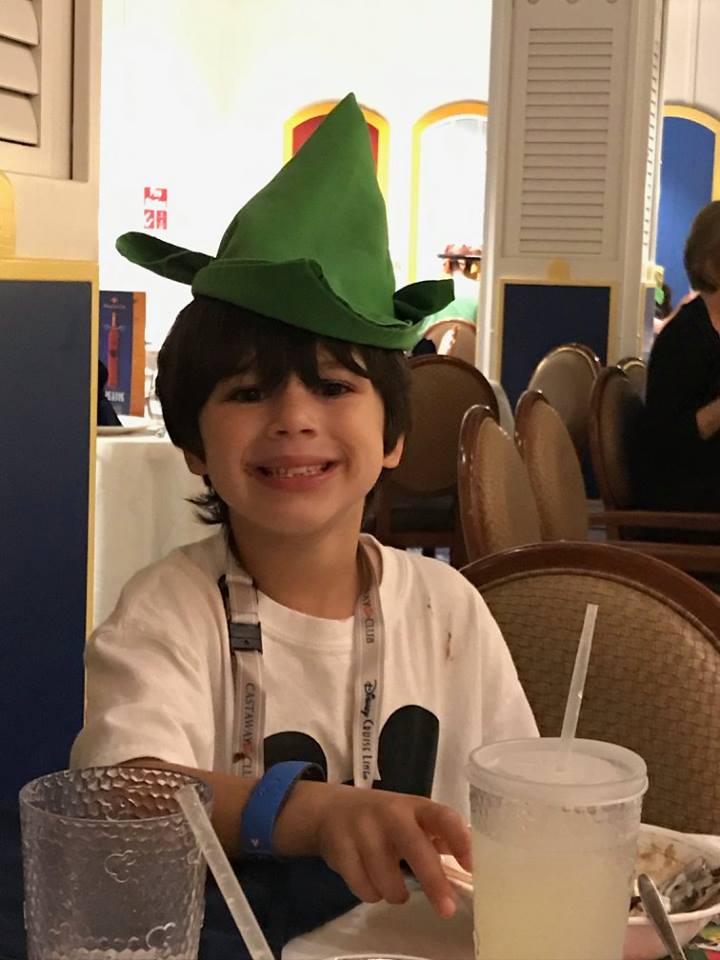 At Animator's Palate, they allow kids to get involved with Disney Storytelling. Before beginning your dining experience, you are asked to draw out your own character and then later in the meal, The Disney Magic will animate your image. My kids absolutely loved this! At Lumiere's, you are set into the Beauty and The Beast theme and you eat with that Beauty Magic.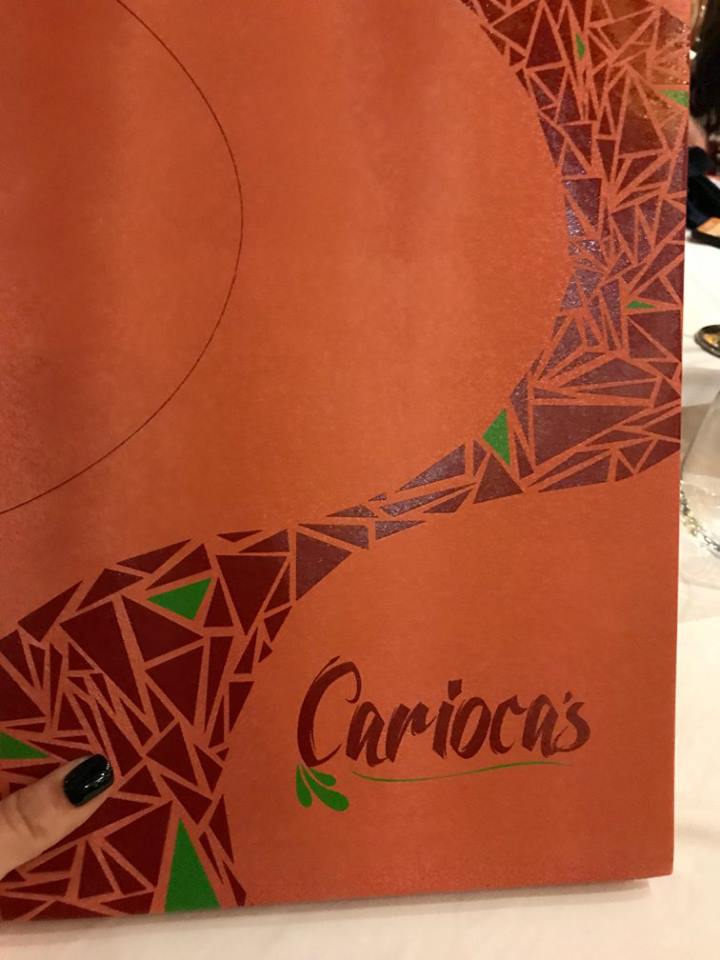 We also experienced Palo one night which is the adult only restaurant. There is an upcharge for this, but trust me you do not want to miss this! We experienced some of the best Northern Italian food with some astonishing views. I loved getting dressed up and having a special night at Palo.
In addition, there is plenty of places to eat on the ship and on the main deck. No matter what time of day, there will always be plentiful amounts of food and incredibly tasty at that!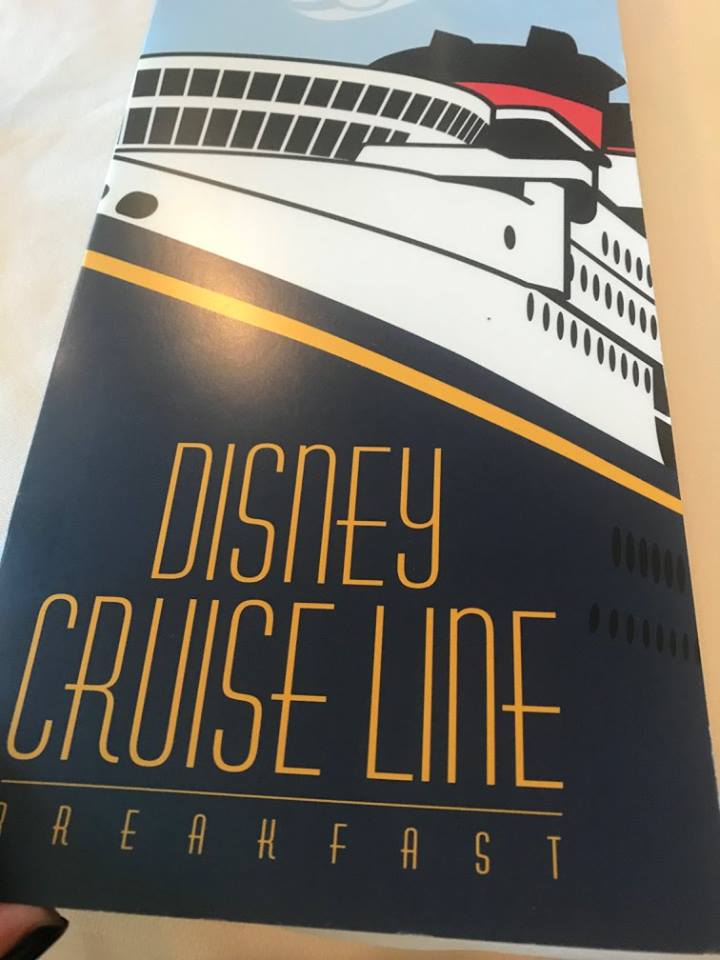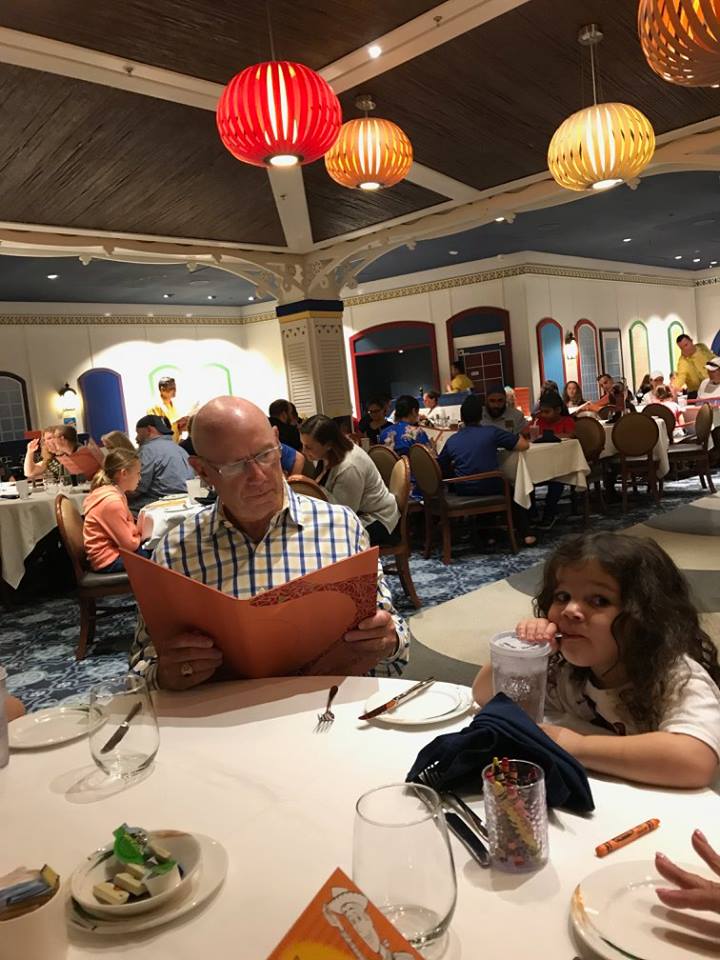 There is two seatings for dinner on this cruise that you select before you enter. We chose the 8:30 pm seating this time. Last sailing we did the 5:45 and I think we might go back to that as my kids got hungry that late.
3. Marvel Day at Sea is a huge addition feature to the Disney Magic. Please note that this is not available on all sailings but if you love Marvel, do not miss out on going on a Marvel Day at Sea Cruise. Just check out how many characters we met that day: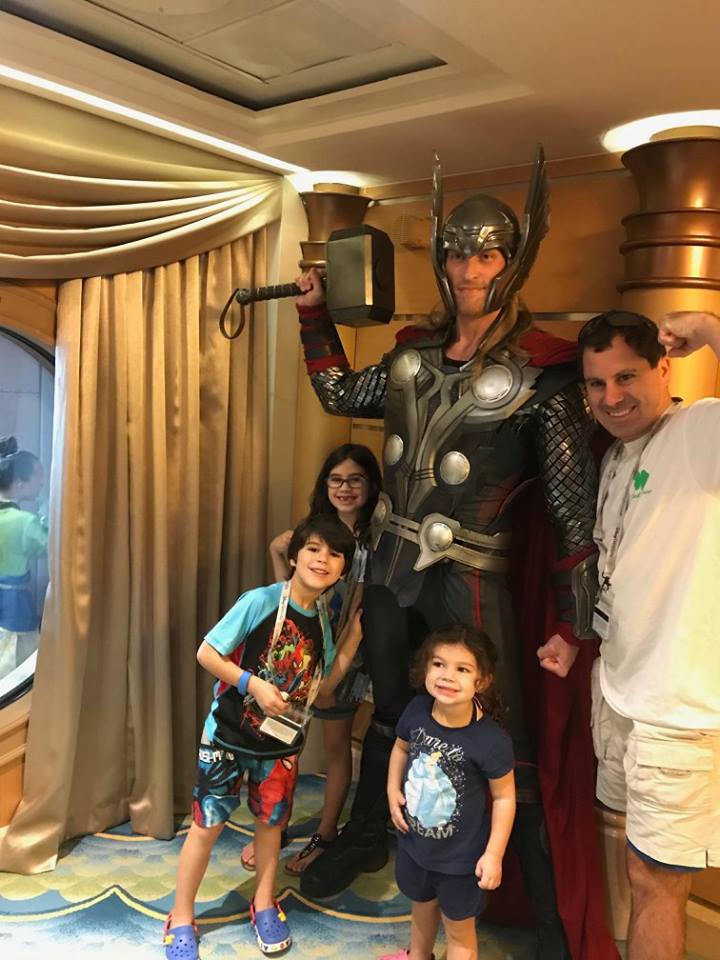 Not only are there so many character signings and sightings, but the Marvel show at night is not to be missed. I don't want to spoil it for you but if you sail on one of these cruises, go head to Deck 10 that night and experience the magic before your very own eyes.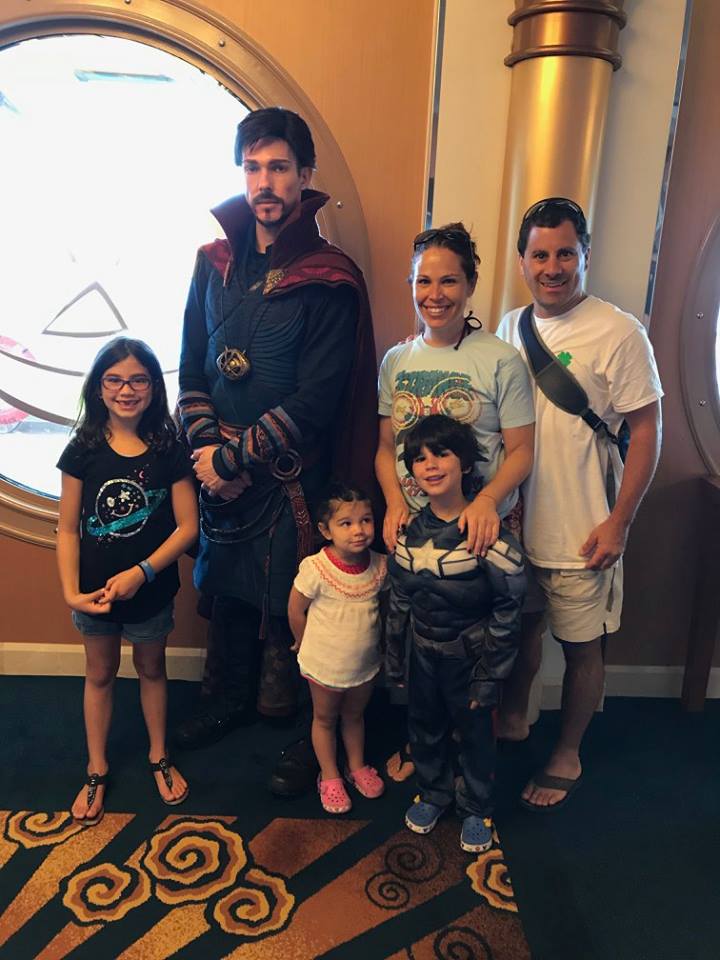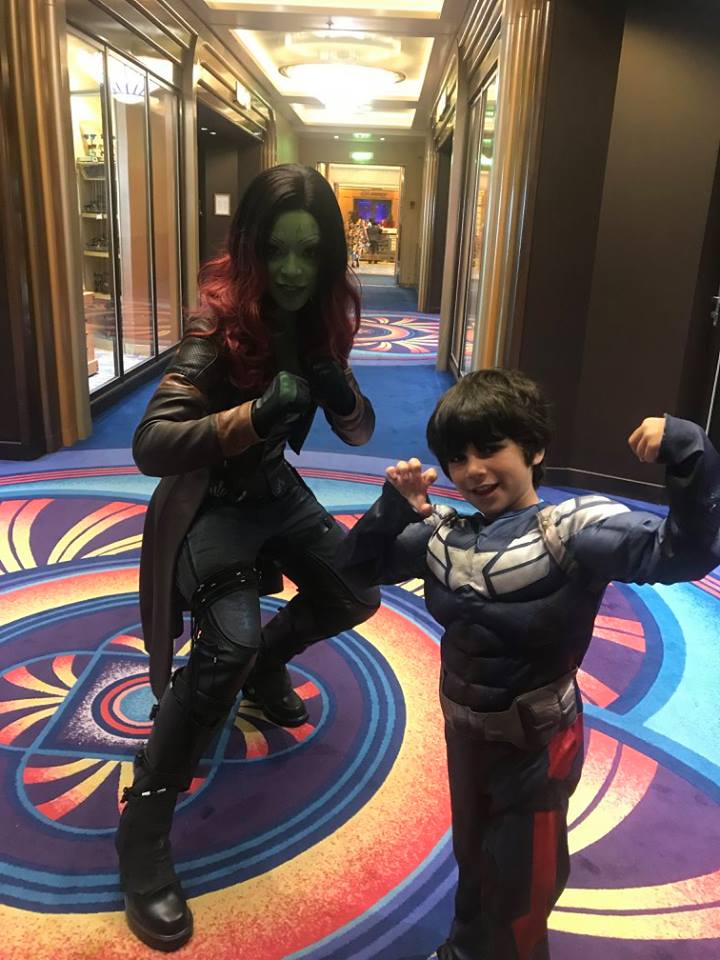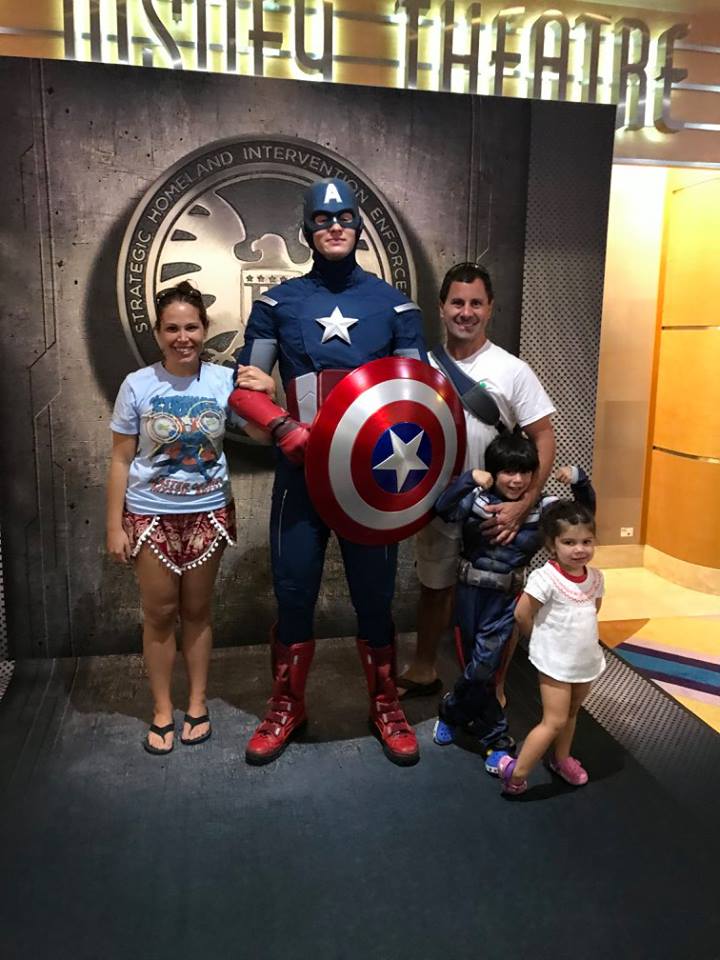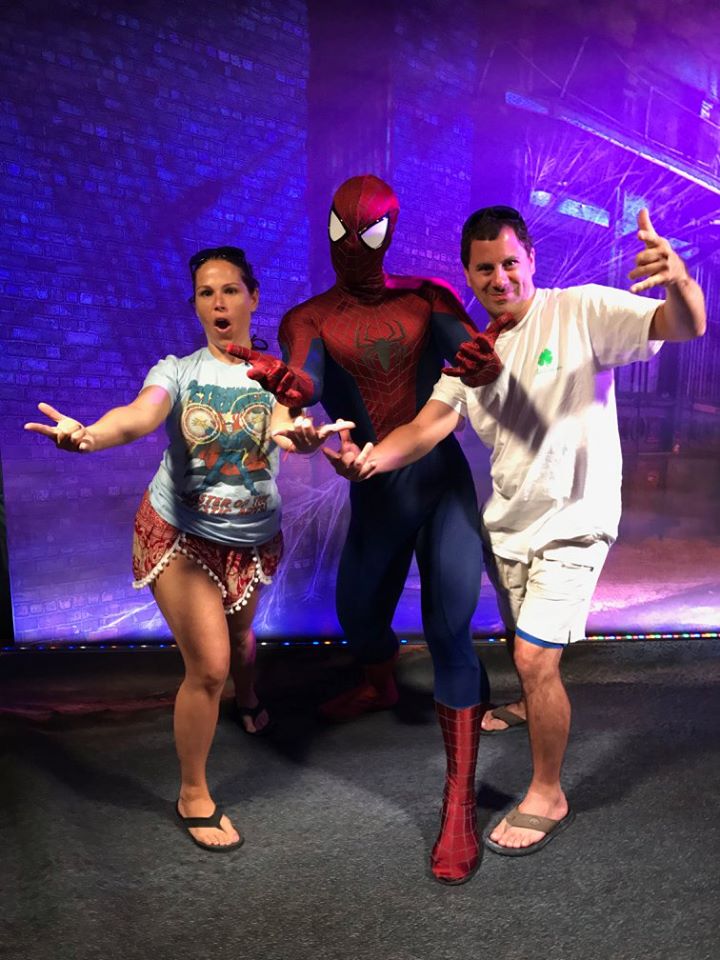 4. Although each Disney Magic cruise is different we loved our itinerary. We sailed from NYC and had the chance to experience Castaway Cay, Nassau, and Disney World. More to come on Castaway Cay, but I would be remiss not to mention that when you sail the Disney Magic, you get a FREE park hopper for each member of your family on the day you sail there.
The way it works is on the day you arrive in Florida, you can take the transportation bus (various times throughout the day) and head to Orlando for some Disney Magic. We were able to get off the ship around 7:30 AM and didn't have to get back on the ship till 1 AM! Just imagine how much you can fill that day at the parks. We were able to visit Epcot, Magic Kingdom, and Animal Kingdom all that day.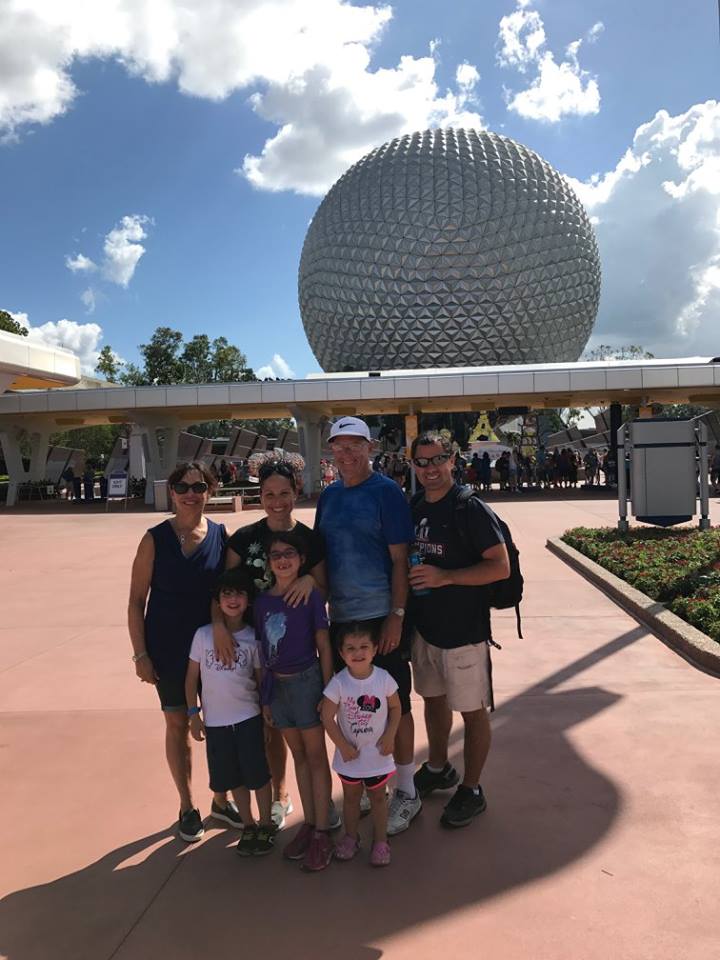 Also each member of your party gets THREE fast passes that you can use as you please. This includes mostly every attraction at the parks including the must see Pandora in Epcot.
5.  With this and mostly every Disney cruise in the US, you stop at Castaway Cay which is Disney's private Island. This place is unlike anything sees you have ever seen before. It is simply gorgeous! Mickey, Minnie, Goofy, and more characters can be found all across the island.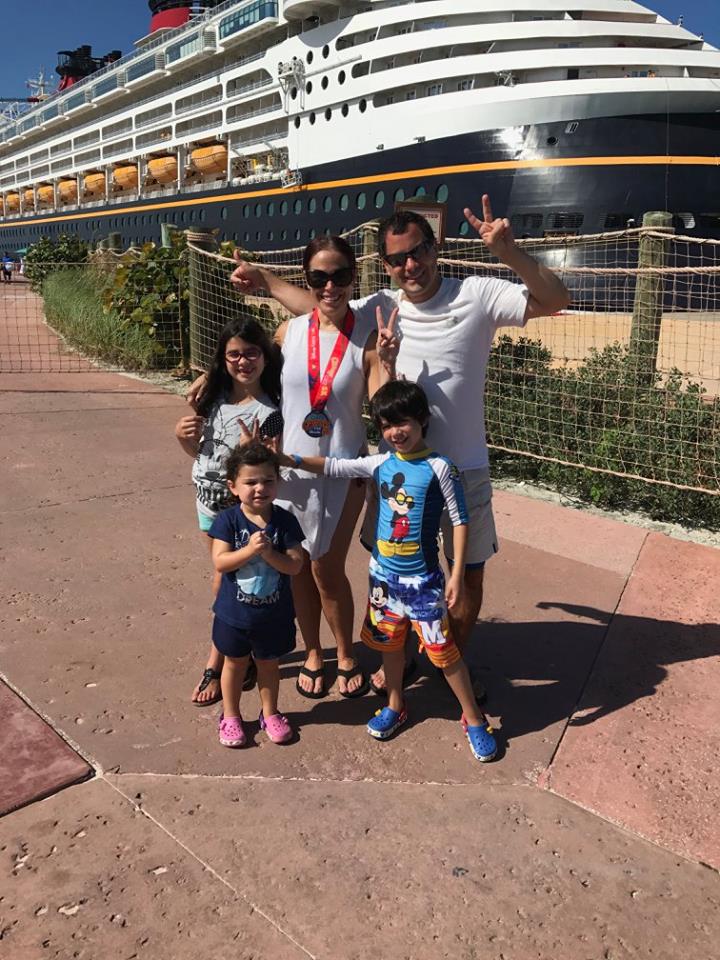 During this day, you can do what you please. There are many water sports for upcharges or you can simply plop yourself on the beach with a great book. We have done the water activities in the past so this time we just wanted to relax. Nothing like swimming in some of the bluest waters and just taking it all in.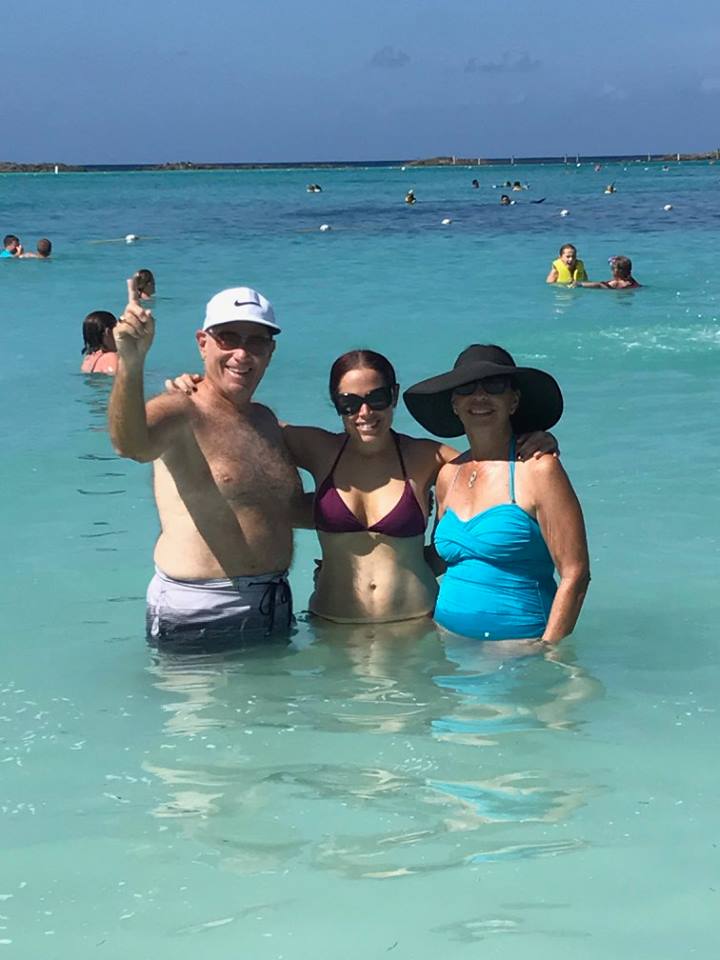 If you are runner, they also have the Castaway Cay 5K which I have done both times. This is such a fun race that takes you through some of the property at Castaway Cay. Again, I highly recommend doing it for some exercise fun.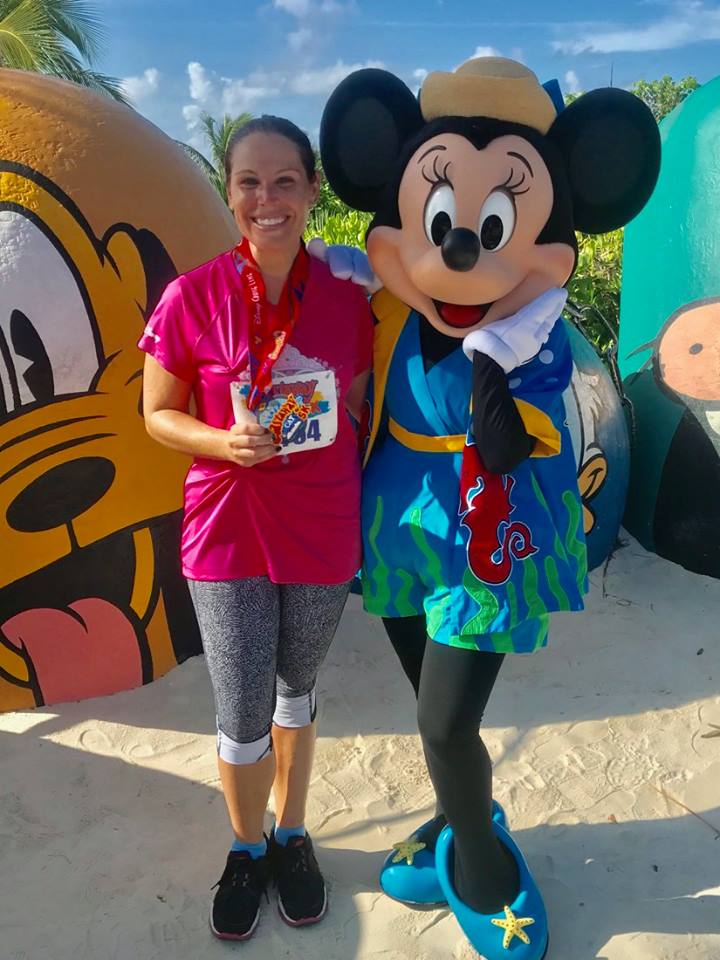 6.  The entertainment on this ship was spectacular. Every single night, there was a show to be seen. These are all family friendly shows that you will want to bring your whole family too. Some of the most notable shows on this cruise was the introduction show and Tangled. Disney is known for their entertainment and you can see some of the best "Broadway-style" shows on the Disney Magic.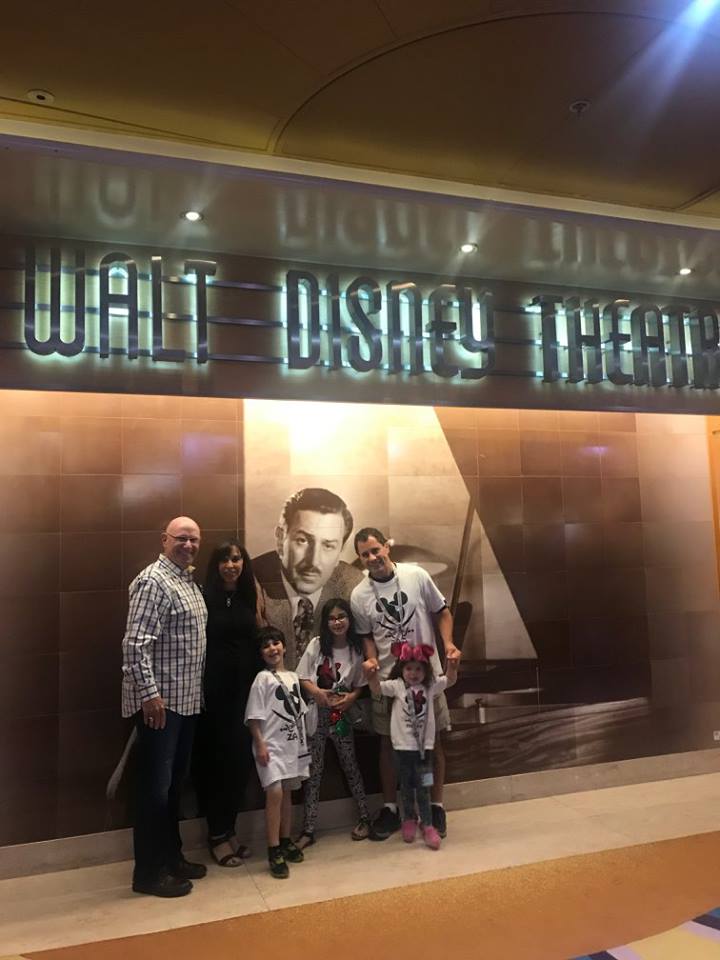 In addition, they have Disney movies playing at their own movie theater or on deck outside. All of the movies can be found on your scheduler so you can plan what you want to attend each day. They also have fun deck parties each night.
On our specific cruise we did the Halloween day at sea which was so fun! We all brought our costumes on board and we celebrated Halloween on the High Seas. This is another type cruise I would recommend if you are Halloween fans.
7. We love the character greets on the Disney Magic. While there is a few that you need sign up for in advance, a good majority you can find in your planner or on the Disney Cruise app. You simply see when they are going to be out and plan to get there a few minutes early to see them. We were able to have at least 20+ character greets during our time on the cruise.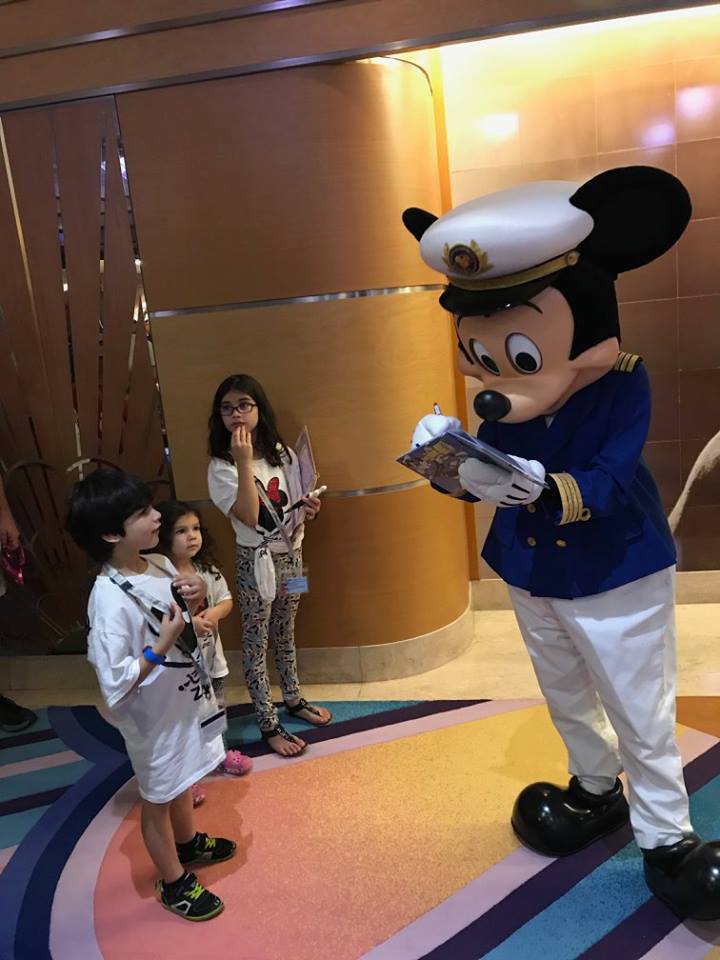 We did sign up for Elsa and Anna as well as the character Disney breakfast which I recommend to sign up for prior to your cruise. No matter what your kids will love meeting all their favorite characters throughout the cruise.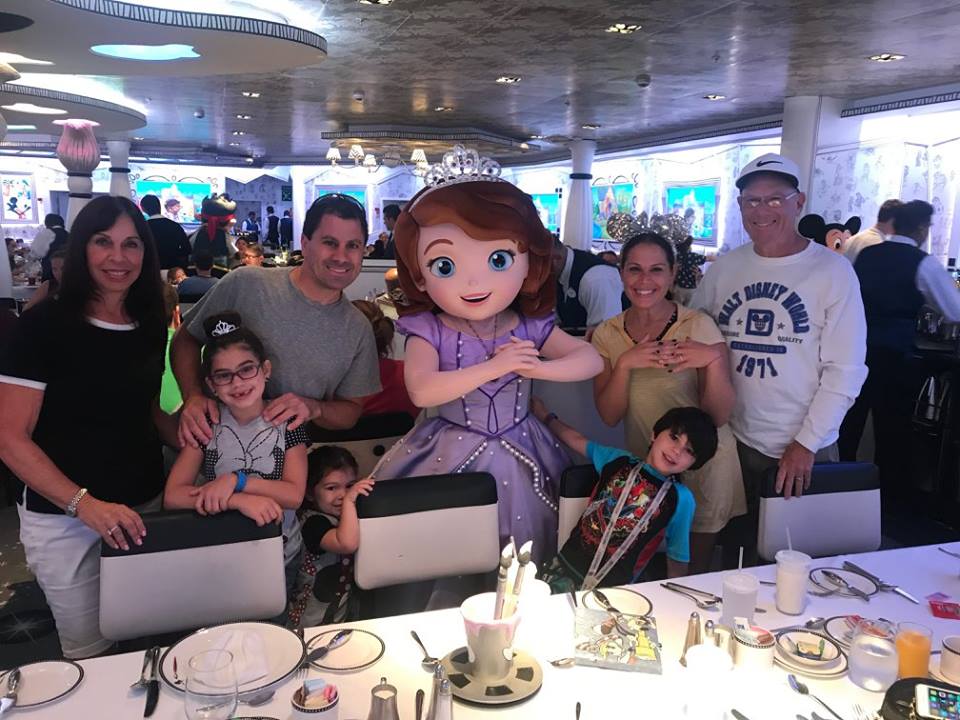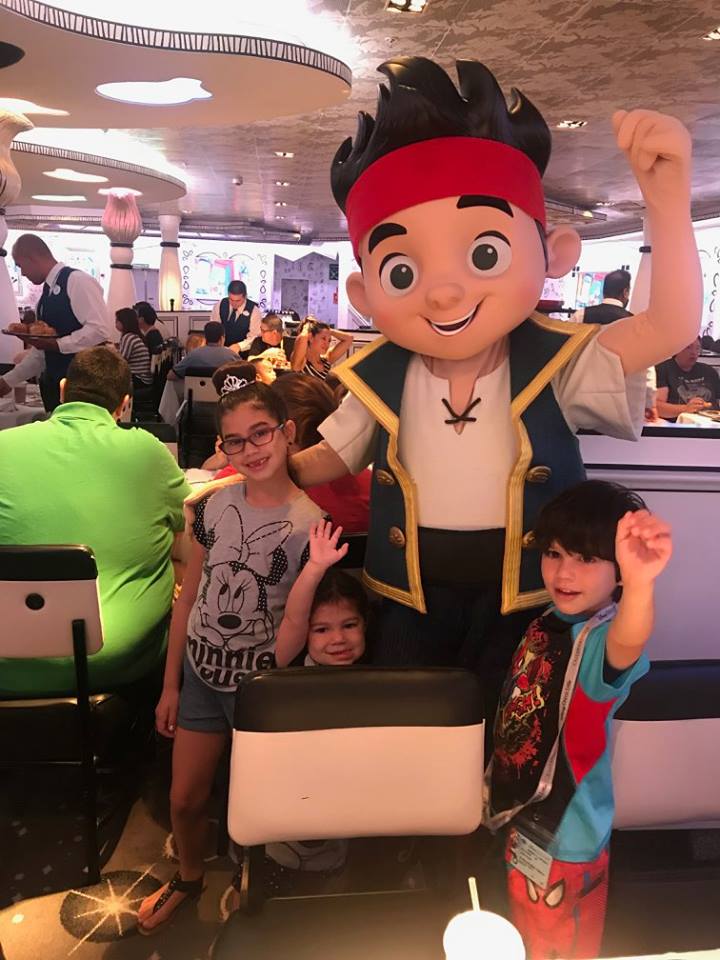 8. I fully believe there is no better kids clubs than those on Disney cruises! They have various clubs based on your kids ages. My kids all went to the Oceaneer Club which is for ages 3-11. In this club they have Andy's Room where kids shrink down to the size of toys in a replica of Andy's room from Toy Story. They also have the Avengers Academy, Mickey Mouse Club, and Pixie Hallow. In addition,they have the Oceaneer lab where they have a media room, animator's studio, craft center, and much more.
If your kids are younger than 3 and/or are not potty trained, they have It's A Small World Nursery for a nominal charge. If your kids are 11-13, they can visit the Edge and for 14-17 year olds, they can visit The Vibe. They are strict on age for a reason so if your kids want to go into an older club, they will not be allowed.
9. We love the slides and pools on The Disney Magic. On board this ship there is the Goofy Pool which caters to the little ones on board. Here they can go in a small depth pool and go into wading sprinklers. Near that area they have the Aqualab where they have some slides for those 44 inches or above.
If your little one is a thrill seeker and above 48 inches, be sure to have them try the Aquadunk. the exciting drop-out waterslide located high atop the Forward Funnel. I did not try it because I had back issues but my husband loved it!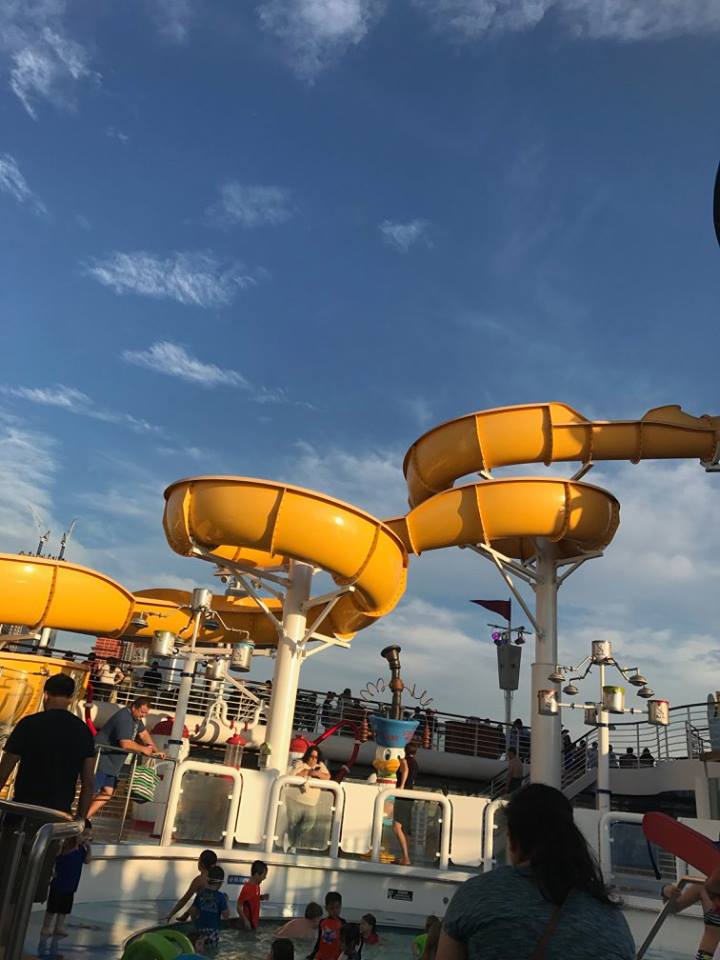 10. For me the top reason for going on the Disney Magic is the memories that will be made! While we have been off of the ship for about a month now we talk about our time on board constantly. It was one of our best vacations and left lasting impressions in our minds for years and years to come!
I HIGHLY recommend the Disney Magic. For more information on the Disney Magic, check out their website for the latest sailings. Happy Cruising!